Keep up to date
Add this event to your calendar
Subscribe to the Centurion Magazine calendar to stay in the loop with events and occasions around the world.
Use the highlighted link below to subscribe in your calendar of choice.
How To: Apple Calendar, Outlook, Google
Download and open the ICS file below to include
in your chosen calendar. Help
September
October
November
December
Jul. 30
The Ritz-Carlton Residences, Waikiki Beach Opens
This 307-residence resort offers the expected top-crust comforts set just 5 minutes stroll from the renowned Waikiki Beach.
Add to Calendar
Jul. 30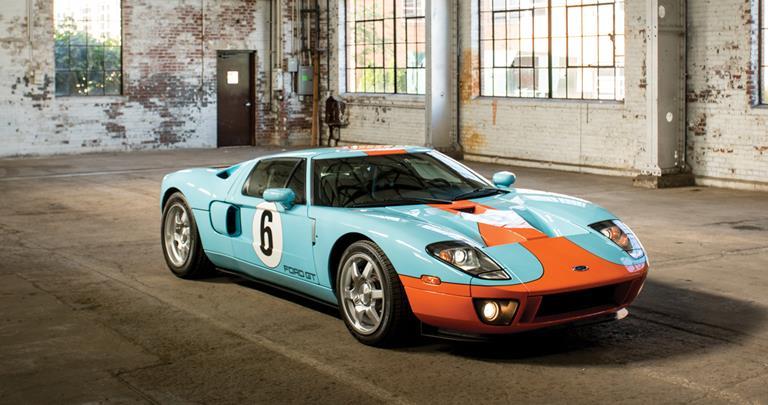 RM Sotheby's Motor City Auction
The official auction of the Concours d'Elegance of America at St. John's, a cornucopia of rarefied cars should have collectors intrigued – including a piece of contemporary American automotive history in the 2006 Heritage Edition Ford GT.
Add to Calendar
Aug. 01
Il Sereno Lago di Como Opens
On the tranquil banks of Lake Como, this sister property to St Barths' acclaimed Le Sereno resort makes a dashing first impression with Patricia Urquiola-designed interiors, an infinity pool and a private beach.
Add to Calendar
Aug. 02
Last Month of À ciel ouvert (Open Air), Felice Varini at MAMO
Given free rein on the Marseille Modulor (MAMO), the art centre atop the Le Corbusier-designed Cité Radieuse, Swiss artist Felice Varini makes full use of the spectacular architecture to produce a trio of forced perspective paintings that underline the structural magnificence of its setting. Until 2 Oct.
Add to Calendar
Aug. 03
69th Locarno Film Festival
Focusing on the films, rather than the glamour, the Locarno Festival has gained a reputation for unearthing new talents. Huge outdoors screenings at the Piazza Grande serve as the public will, with the 8000-strong audience voting to award the Prix du Public UBS – one of the 25 trophies up for contention. Until Aug 13.
Add to Calendar
Aug. 04
Last Month of Unfinished Exhibition at the Met Breuer
Through some 200 works spanning Renaissance, modern and contemporary works – artists such as Janine Antoni, Lygia Clark and Jackson Pollock – the MET (Breuer) examines a question critical to artistic practise: when is a work of art finished? Until 4 Sep.
Add to Calendar
Aug. 05
Last Week of Carmen at the Sydney Opera House
Following his success with Tosca, director John Bell brings a focused rendition of Carmen. Until Aug 12.
Add to Calendar
Aug. 07
Last 4 Weeks To Catch Exhibitionism: The Rolling Stones
From original stage designs to backstage paraphernalia and personal correspondence, the Saatchi Gallery's exhaustive examination of all things Rolling Stones enters its final four weeks. Until 4 September.
Add to Calendar
Aug. 15
Last Week of Renoir. at The National Art Centre Tokyo
Over 100 sculptures, pastels, drawings and other contextual material from the Musée d'Orsay and Musée d'Orangerie go on display at The National Art Centre in Tokyo – including Dance at Le Moulin de la Galette, the first such instance of the work showing in Japan. Until Aug 22.
Add to Calendar
Aug. 18
Hublot Polo Gold Cup
The competition is high at this tournament for the Polo world's elite players, set to the dramatic backdrop of the Swiss Alps. Until 21 August.
Add to Calendar
Aug. 21
Pebble Beach Concours d'Elegance
The culmination of a week of events and festivities centred on the automobile, where prestigious marques and iconic cars take to the 18th fairway of Pebble Beach Golf Links for the ultimate contest of excellence.
Add to Calendar