Keep up to date
Add this event to your calendar
Subscribe to the Centurion Magazine calendar to stay in the loop with events and occasions around the world.
Use the highlighted link below to subscribe in your calendar of choice.
How To: Apple Calendar, Outlook, Google
Download and open the ICS file below to include
in your chosen calendar. Help
Oct. 01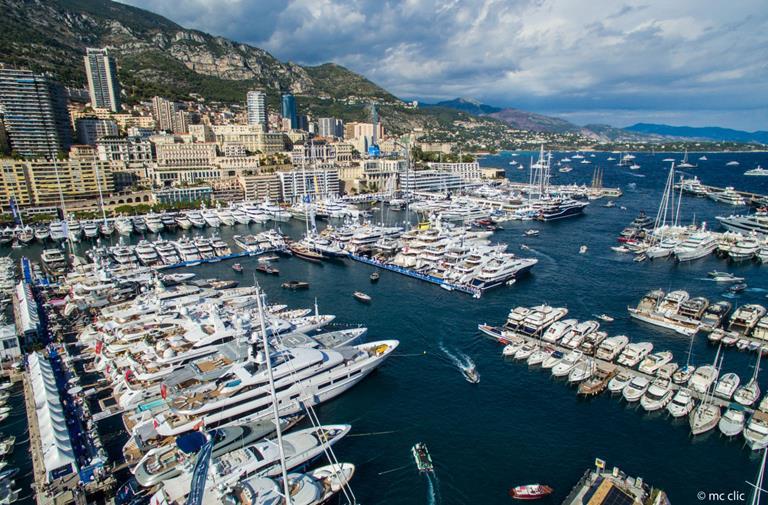 Sponsored

Final Day of The Monaco Yacht Show
The Monaco Yacht Show is the world leading superyacht event with 580 major companies and 120 one-off outstanding superyachts up to 100 metres. 34,500 wealthy clients and business decision-makers from all over the world attend the show every year.
Add to Calendar
Oct. 01
Mondiale de l'Automobile
Approaching its 120th anniversary, the Paris auto show showcases current and future tech at Porte de Versailles expo. Until Oct 16.
Add to Calendar
Oct. 01
Emirates Begins Dubai – Guangzhou A380 Service
Commencing October 1st, the 67th National Day of the People's Republic of China, the UAE carrier adds Guangzhou to its more than 40 strong network of A380 routes.
Add to Calendar
Oct. 01
Roomers Baden-Baden Opens This Month
Aesthetically masterminded by Italian designer Piero Lissoni, this new Roomers outpost – the first of two to open in 2016, the other being Munich – features 130 eclectically minimalist rooms, rooftop bar, pan-Asian restaurant, indoor-outdoor spa and hammam.
Add to Calendar
Oct. 01
Anantara Al Jabal Al Akhdar Resort Opens This Month
Sited amid the rocky canyon outlook of the Saiq Plateau, this 115-room-and-villa pile boasts a supreme location for exploring the surrounding mountains and rural villages, plus the lofty claim of being the highest resort of its kind in the continent, at 2,000 m above sea level.
Add to Calendar
Oct. 01
Al Baleed Resort Salalah by Anantara Opens This Month
Sited on the fringe of UNESCO World Heritage site Al Baleed Archaeological Park, this 40-room, 96 villa complex boasts its own sandy stretch of Dhofar's coastline.
Add to Calendar
Oct. 01
Epicurean Bar Opens This Month
Boasting an onsite EvoGro hydroponic providing flowers and herbs for aromatic infusions and other such botanical delights, this hip new watering hole at the G&V Royal Mile Hotel claims to provide a "true taste of Scotland", with local spirits and malts plus creative cocktail concoctions.
Add to Calendar
Oct. 01
Le Barthlémy Hotel & Spa opens
Surrounded by the azure waters of St. Barts, this new Caribbean opening offers 46 stylish suites designed by Sybille de Margerie and cuisine by Michelin-starred chef Guy Martin.
Add to Calendar
Oct. 03
Sponsored

New York Film Festival Sees Fourth Edition of Filmmaker In Residence Programme
The fourth annual initiative and partnership between the two organisations, Jaeger-LeCoultre and the Film Society of Lincoln Center's Filmmaker in Residence programme was launched in 2013 as an annual initiative designed to support filmmakers at an early stage in the creative process, against the backdrop of New York City and the New York Film Festival (NYFF). Until 11 October.
Add to Calendar
Oct. 03
PAD London
Bringing together prime exemplars of 20th-century art, design and decorative arts in the spirit of collection, this leading fair in London promises and exceptional panorama of the state of the market today. Until Oct 9.
Add to Calendar
Oct. 05
Finnair Increases London Heathrow – Helsinki Frequency To 5x Weekly
Following the delivery of more new Airbus A350 aircraft, Finnair adds a Wednesday service to its pre-existing 4x weekly schedule.
Add to Calendar
Oct. 06
Frieze London
Some 160 leading galleries the world over gather in Regent's Park for three days of exhibition of the new and the established in contemporary art. Until Oct 9.
Add to Calendar