Keep up to date
Add this event to your calendar
Subscribe to the Centurion Magazine calendar to stay in the loop with events and occasions around the world.
Use the highlighted link below to subscribe in your calendar of choice.
How To: Apple Calendar, Outlook, Google
Download and open the ICS file below to include
in your chosen calendar. Help
December
January
February
March
May. 13
Symphony No.7 by Gustav Mahler at Teatro alla Scala
Estonian-born conductor Paavo Järvi leads the Milan Filarmonica della Scala - an ensemble of self-employed musicians - through Mahler's Symphony No.7 in the opulent and history-laden confines of La Scala. Shows are until 18 May.
Add to Calendar
May. 13
Venice Biennale Kicks Off
The Pompidou Centre's chief curator Christine Macel directs the 57th edition of this treasure chest of works draped across the city in venues such as Venetian churches and their altars. Until 26 November.
Add to Calendar
May. 14
Good Hope. South Africa and the Netherlands from 1600 Enters Final Week
Catch the final week of this exhibition charting the often fractious relationship between the two countries. Around 300 paintings, photographs, pieces of furniture and artefacts help weave the tale of colonialism and beyond, and guided tours come from South Africans – adding a first-hand perspective at the Rijksmuseum, Amsterdam.
Add to Calendar
May. 17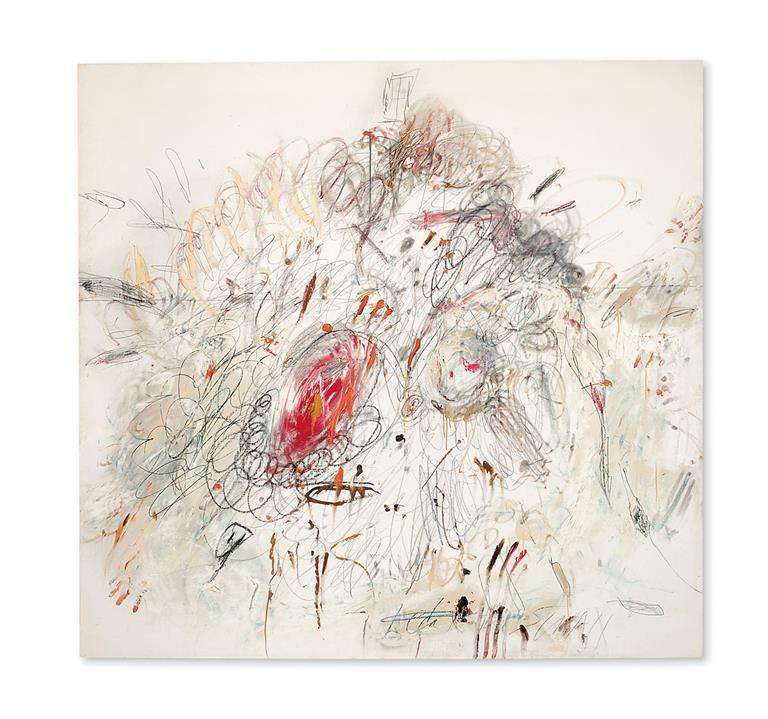 CY Twombly's Leda and the Swan Auction at Christie's
The sister painting to the American artist's MoMA-housed masterpiece Leda and the Swan – unseen for some 25 years – goes under the gavel. An "amalgamation of myth and eroticism", the work is expected to fetch more than US$35 million. Image courtesy of Christie's Images Ltd. 2017
Add to Calendar
May. 18
The National Final Month
The six-year initiative spanning three of Sydney's premier art houses - the Art Gallery of New South Wales, Carriageworks and the Museum of Contemporary Art - featuring a stunning roster of big name and unknown virtuosos has an 'ethos of collaboration'. The last month of the first edition finishes on 18 June.
Add to Calendar
May. 22
St Regis Shanghai Jingan Opens Its Doors
Experience panoramic views of the famous Shanghai skyline: all guest rooms here – including the spacious three-bed apartments – are on the upper floors. The hotel, nestled in the city's thriving business district, also boasts high-end eating options, a spa and a gym.
Add to Calendar
May. 22
Vermeer and the Masters of Genre Painting Final Day
This Louvre exhibition aims to show that the work of the 'Sphinx of Delft' is not isolated from that of his contemporaries. Discover how the man behind the Girl with a Pearl Earring operated among a network of painters, via a selection of the Dutch golden age's greatest efforts. The final day is 22 May.
Add to Calendar
May. 23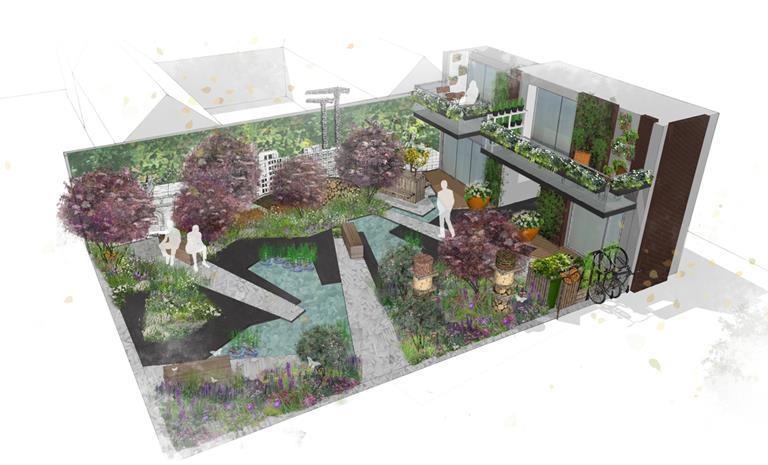 RHS Chelsea Flower Show 2017
The UK's longest running gardening show returns to the grounds of the Royal Hospital Chelsea for five days this May. This year Professor Nigel Dunnett – creator of the wildflower meadow at London 2012 – presents the RHS Greening Grey Britain Garden, focusing on cultivating green spaces in an urban landscape. Runs to 27 May. Image courtesy of Nigel Dunnett
Add to Calendar
May. 24
Sotogrande Grand Prix Commences
The first Andalusian edition of the Route Grand Prix, this five-day motoring extravaganza includes rallies, Concours d'Elegance and an auction by Bonhams. Keep an eye out for the Sotogrande Rally, a three-day route that begins in Seville, leading through Cordoba and concluding in Sotogrande – some 900km of stunning Spanish scenery set to the roar of elegant vintage motors. Until 28 May.
Add to Calendar
May. 25
Korea International Boat Show
One of Asia's major boating shows goes from strength to strength, with a strong showing of mid-size boats the show's forte. Runs to 28 May.
Add to Calendar
May. 26
Delta Launches Portland - London Heathrow Route
Running until 29 October, this 4 times weekly summer route complements Delta's existing long-haul offerings from Portland to Amsterdam and Tokyo Narita.
Add to Calendar
May. 26
The 35th America's Cup Begins
The 'Auld Mug' returns to the waters of Bermuda after a series of rule changes. But excitement levels among racing enthusiasts – and competitors – remain untempered. Ends 3 June.
Add to Calendar