Keep up to date
Add this event to your calendar
Subscribe to the Centurion Magazine calendar to stay in the loop with events and occasions around the world.
Use the highlighted link below to subscribe in your calendar of choice.
How To: Apple Calendar, Outlook, Google
Download and open the ICS file below to include
in your chosen calendar. Help
August
September
October
November
Aug. 18
Singapore Night Festival 10th Edition
The iconic – and luminous – festival is back, with organisers promising a return of previous crowd favourites within the multitude of light installations. Performance nights run from 24 to 26 August, the concluding night.
Add to Calendar
Aug. 20
Pebble Beach Concours d'Elegance
A golf links is the setting – more accurately the astonishingly scenic 18th hole at California's Pebble Beach – but it's all about the tyres not the tee-offs. The most elegant collector vehicles get recognition throughout the prestige, while the Concours has a noteworthy charitable cachet.
Add to Calendar
Aug. 21
St. Regis Astana Opens Its Doors
Ahead of the Expo 2017, the Kazakh metropolis celebrates the hotly awaited unveiling of this 120-key newcomer in the city's Central Park, a sophisticated urban bolthole that comprises a cognac bar, wine vault and elegant all-day restaurant.
Add to Calendar
Aug. 23
Primavera 2017 – Young Australian Artists
Artists showcasing their talents through collage, video, photography, installation and more coalesce at Sydney's Museum of Contemporary Art Australia. The works question natural and human-made archives. Ends 19 November.
Add to Calendar
Aug. 24
The Hoxton Paris Opens
With four room categories – shoebox, cosy, roomy and biggy – the hotel looks to cater for everyone. Hoxton's latest, and biggest, in an 18th-century townhouse, has 171 rooms, a classic French eatery, and a well-lit double-height lobby.
Add to Calendar
Aug. 30
Venice International Film Festival Opens
Alberto Barbera directs the 74th edition of the Venice International Film Festival, which celebrates the freedom of the myriad forms of international cinema. At Venice Lido until 9 September.
Add to Calendar
Aug. 30
Frantzén Eatery Returns
The three-floor restaurant reopens after chef Björn Frantzén closed it for refurbishment last summer. It's five times bigger, but will still seat just 23 diners.
Add to Calendar
Aug. 31
Crystal AirCruises' Inaugural Journey Departs
Passengers will be able to spread out on this giant Boeing 777 acquired by a cruise company – it accommodates just 84 guests amid fully lie-flat seats and a stand-up bar. The opening journey, a New York roundtrip ending on 26 September, will take in ten Peninusla hotels along the way.
Add to Calendar
Aug. 31
Salon Privé Returns
A concours d'elegance focused entirely on prestige cars, Salon Privé also acts as a giant garden party within the confines of history-rich Blenheim Palace, the birthplace of Sir Winston Churchill. Until 2 September.
Add to Calendar
Sep. 01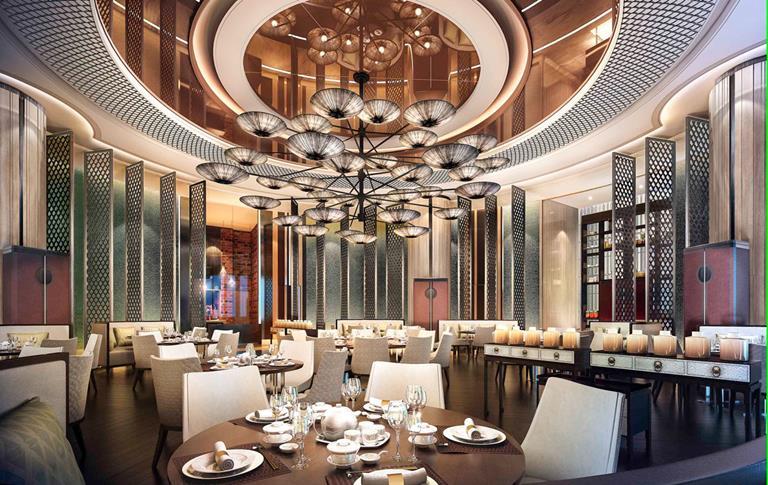 Sofitel Kuala Lumpur Damansara Opens This Month
Joining the fold in the bustling Malaysian capital this month, the 312-key hotel, designed by the illustrious Wilson Associates, is set on Damansara Hill, not far from the city's major commercial centres.
Add to Calendar
Sep. 08
Maison and Objet Paris Returns
Various exhibitors from the worlds of textiles, tableware, design and decoration, among others, return to Nord Villepinte for this varied trade fair. Until 12 September.
Add to Calendar
Sep. 11
Biennale des Antiquaires Paris Now Yearly
A defining moment in the event's long history, as the Biennale has upped its frequency from every two years. Collectors' exhibits glisten proudly under the glass roof of the Grand Palais. Until 17 September.
Add to Calendar