Keep up to date
Add this event to your calendar
Subscribe to the Centurion Magazine calendar to stay in the loop with events and occasions around the world.
Use the highlighted link below to subscribe in your calendar of choice.
How To: Apple Calendar, Outlook, Google
Download and open the ICS file below to include
in your chosen calendar. Help
June
July
August
September
Aug. 01
W Suzhou Debuts
The stylish newcomer joins the scene in the underrated Chinese city with 334 guest rooms, 45 suites, 60 serviced apartments and the brand's rejuvenating AWAY spa.
Add to Calendar
Aug. 02
Opening of the Locarno Festival
A Swiss town at the foot of the Alps embraces film for ten days. The revered festival – celebrating its 70th edition – boasts a huge screen showing movies to more than 8,000 people in Piazza Grande. Until 12 August.
Add to Calendar
Aug. 03
Sydney International Boat Show
Some surprises are promised for the show's 50th anniversary. Showcasing an assemblage of vessels and other marine-based fare at the International Convention Centre and Cockle Bay Marina in Darling Harbour, the show runs until 7 August.
Add to Calendar
Aug. 03
Melbourne International Film Festival Opens
This three-week extravaganza in honour of the silver screen is a mainstay of the southern hemisphere's film festival calendar. The event doles out a selection of best film gongs and the coveted short film awards – the latter are accredited by the Academy. Until 20 August.
Add to Calendar
Aug. 16
Palio de Siena
This biannual equestrian event – the first edition is held each July – sees ten bareback riders race haphazardly around Siena's medieval Piazza del Campo and celebrates the Assumption of Mary. Get there on time though: it usually lasts no longer than 90 seconds.
Add to Calendar
Aug. 17
Start of Hublot Polo Gold Cup Gstaad
World ranking points are on offer at this esteemed equine event, which takes place amid the rugged Alpine mise en scène of Gstaad. Ends 20 August.
Add to Calendar
Aug. 20
Pebble Beach Concours d'Elegance
A golf links is the setting – more accurately the astonishingly scenic 18th hole at California's Pebble Beach – but it's all about the tyres not the tee-offs. The most elegant collector vehicles get recognition throughout the prestige, while the Concours has a noteworthy charitable cachet.
Add to Calendar
Aug. 30
Venice International Film Festival Opens
Alberto Barbera directs the 74th edition of the Venice International Film Festival, which celebrates the freedom of the myriad forms of international cinema. At Venice Lido until 9 September.
Add to Calendar
Aug. 30
Frantzén Eatery Returns
The three-floor restaurant reopens after chef Björn Frantzén closed it for refurbishment last summer. It's five times bigger, but will still seat just 23 diners.
Add to Calendar
Aug. 31
Crystal AirCruises' Inaugural Journey Departs
Passengers will be able to spread out on this giant Boeing 777 acquired by a cruise company – it accommodates just 84 guests amid fully lie-flat seats and a stand-up bar. The opening journey, a New York roundtrip ending on 26 September, will take in ten Peninusla hotels along the way.
Add to Calendar
Aug. 31
Salon Privé Returns
A concours d'elegance focused entirely on prestige cars, Salon Privé also acts as a giant garden party within the confines of history-rich Blenheim Palace, the birthplace of Sir Winston Churchill. Until 2 September.
Add to Calendar
Sep. 01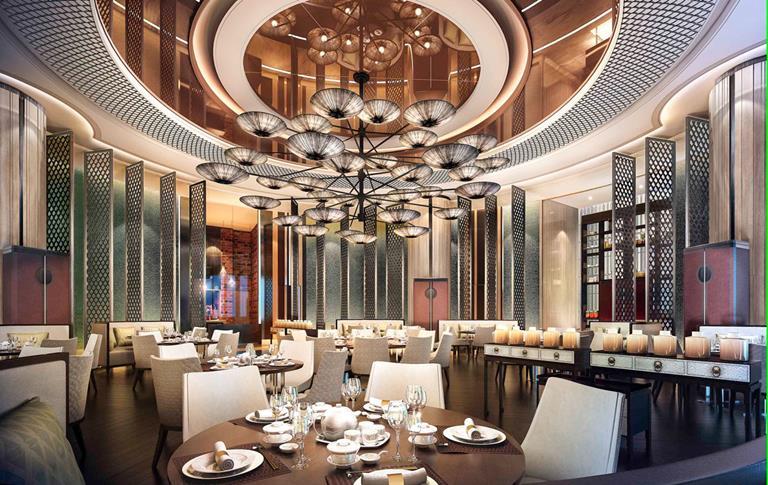 Sofitel Kuala Lumpur Damansara Opens This Month
Joining the fold in the bustling Malaysian capital this month, the 312-key hotel, designed by the illustrious Wilson Associates, is set on Damansara Hill, not far from the city's major commercial centres.
Add to Calendar