Keep up to date
Add this event to your calendar
Subscribe to the Centurion Magazine calendar to stay in the loop with events and occasions around the world.
Use the highlighted link below to subscribe in your calendar of choice.
How To: Apple Calendar, Outlook, Google
Download and open the ICS file below to include
in your chosen calendar. Help
Aug. 24
The Hoxton Paris Opens
With four room categories – shoebox, cosy, roomy and biggy – the hotel looks to cater for everyone. Hoxton's latest, and biggest, in an 18th-century townhouse, has 171 rooms, a classic French eatery, and a well-lit double-height lobby.
Add to Calendar
Aug. 30
Venice International Film Festival Opens
Alberto Barbera directs the 74th edition of the Venice International Film Festival, which celebrates the freedom of the myriad forms of international cinema. At Venice Lido until 9 September.
Add to Calendar
Aug. 30
Frantzén Eatery Returns
The three-floor restaurant reopens after chef Björn Frantzén closed it for refurbishment last summer. It's five times bigger, but will still seat just 23 diners.
Add to Calendar
Aug. 31
Salon Privé Returns
A concours d'elegance focused entirely on prestige cars, Salon Privé also acts as a giant garden party within the confines of history-rich Blenheim Palace, the birthplace of Sir Winston Churchill. Until 2 September.
Add to Calendar
Sep. 01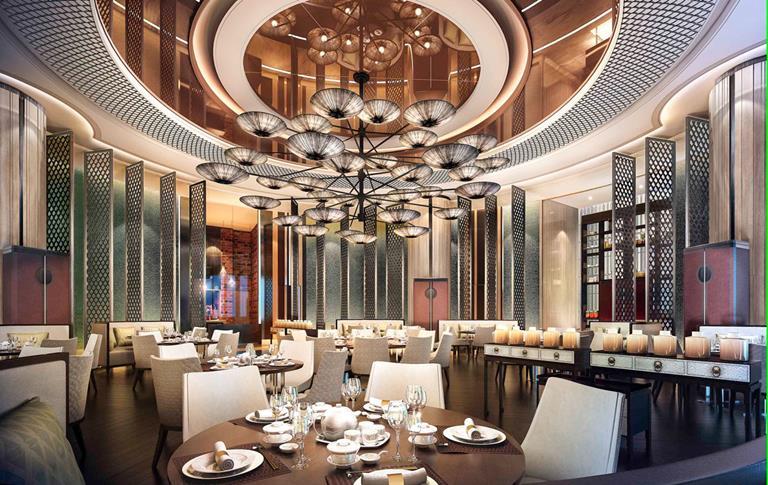 Sofitel Kuala Lumpur Damansara Opens This Month
Joining the fold in the bustling Malaysian capital this month, the 312-key hotel, designed by the illustrious Wilson Associates, is set on Damansara Hill, not far from the city's major commercial centres.
Add to Calendar
Sep. 08
Maison and Objet Paris Returns
Various exhibitors from the worlds of textiles, tableware, design and decoration, among others, return to Nord Villepinte for this varied trade fair. Until 12 September.
Add to Calendar
Sep. 11
Biennale des Antiquaires Paris Now Yearly
A defining moment in the event's long history, as the Biennale has upped its frequency from every two years. Collectors' exhibits glisten proudly under the glass roof of the Grand Palais. Until 17 September.
Add to Calendar
Sep. 12
Cannes Yachting Festival 40th Anniversary
In addition to the usual eclectic array of boats on show, to celebrate this landmark year there is a "grand event" promised, plus the now ubiquitous concours d'elegance showing off yet more vintage and contemporary vessels. Until 17 September.
Add to Calendar
Sep. 14
Contemporary Istanbul Commences
The unique position of Istanbul as a bridge between East and West has created a vibrant contemporary art scene. It's on display at the 12th edition of the fair, with galleries, artists, and collectors from across both Asia and Europe.
Add to Calendar
Sep. 15
London Fashion Week Back Once More
Expect an array of great, truly unique and bizarre garments to be on show at the autumn edition of the twice-yearly communal fashion statement. Until 19 September.
Add to Calendar
Sep. 15
Opening of LAPADA London
One of only two events each year at Mayfair's delightful Berkeley Square, the art and antiques fair sees some 100 exhibitors show off their wares of tapestries, clocks, ceramics and fine art, among others. Until 20 September.
Add to Calendar
Sep. 16
London Design Festival is Back
Art fans descend on London once again for a festival that promotes the city as "the design capital of the world". This year, the esteemed Landmark Project is Camille Walala's Villa Walala – a huge vinyl and PVC "building-block" castle. Until 24 September.
Add to Calendar