Keep up to date
Add this event to your calendar
Subscribe to the Centurion Magazine calendar to stay in the loop with events and occasions around the world.
Use the highlighted link below to subscribe in your calendar of choice.
How To: Apple Calendar, Outlook, Google
Download and open the ICS file below to include
in your chosen calendar. Help
September
October
November
December
Mar. 26
Qantas Makes Sydney - Bali Route Year-Round
Previously a seasonal route, Qantas' Sydney to Denpasar route will endure beyond previous years' March closure to become a year-round schedule.
Add to Calendar
Mar. 26
Air France Introduces Paris - Marrakech & Paris - Porto Flights
Three new weekly flights out of Paris' Charles de Gaulle airport links the French capital to both Marrakech and Porto.
Add to Calendar
Mar. 27
Four Seasons Hotel at The Surf Club Opens
A slice of old Miami glamour is rekindled at this new beachfront hotel, just minutes from Bal Harbour and Miami Beach.
Add to Calendar
Mar. 27
British Airways Introduces London - New Orleans Route
Flying four times weekly from London Heathrow, the carrier becomes the only airline in the UK to fly direct to New Orleans.
Add to Calendar
Mar. 28
BA Launches Weekly LHR – Murcia, Spain Flights
The British carrier now flies twice weekly from London Heathrow's Terminal 5 to the southern Spanish city of Murcia.
Add to Calendar
Mar. 28
Lufthansa Adds Munich - Nantes Route
Flying 6 times weekly, Lufthansa will be linking the Bavarian capital to Pays de la Loire, France, with the introduction of this Munich to Nantes route.
Add to Calendar
Mar. 31
Melbourne Food & Wine Festival
Celebrating its 25th year of operation, this foodie extravaganza runs from long alfresco park lunch events and weekends for wine connoisseurs, to beekeeping masterclasses and more. Until 9 April.
Add to Calendar
Apr. 01
Oman Air Launches Daily Muscat-Manchester Route
The Sultanate's national carrier commences daily flights to Manchester and back – a key expansion following up on the brand's flagship Heathrow route.
Add to Calendar
Apr. 01
SWISS Adds a Twice-Weekly Zurich-Niš route
Biweekly flights to the southern Serbian hub mark another step in the airline's extensive expansion across the Balkans. New routes to Bergen, Cork and Sylt are scheduled to commence this summer.
Add to Calendar
Apr. 01
Reopening of Rome's Hotel Eden
The Eternal City's 125-year-old grande dame is back and better than ever with its 98 Roman-inspired rooms and suites, a hidden library bar and a casual brasserie on the uppermost level.
Add to Calendar
Apr. 01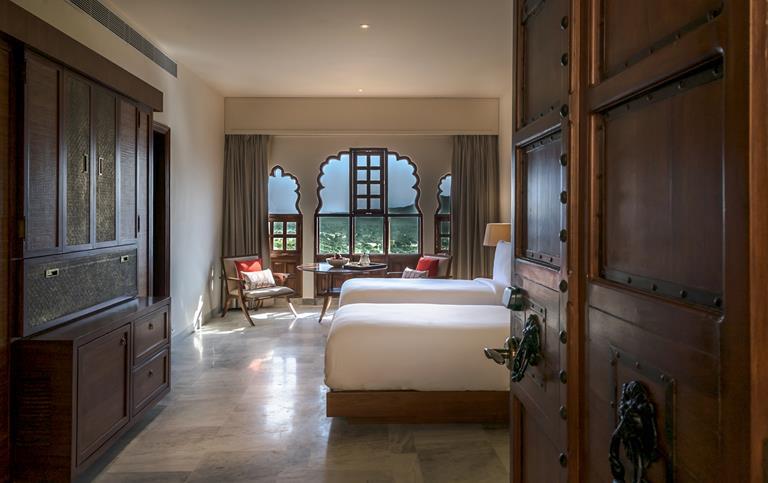 Alila Fort Bishangarh, Jaipur, Opens This Month
Nestled amid the Arvalli hills in Rajasthan, this off-the-beaten-trail fort retreat houses only 59 suites, with stellar views from its hilltop position.
Add to Calendar