Keep up to date
Add this event to your calendar
Subscribe to the Centurion Magazine calendar to stay in the loop with events and occasions around the world.
Use the highlighted link below to subscribe in your calendar of choice.
How To: Apple Calendar, Outlook, Google
Download and open the ICS file below to include
in your chosen calendar. Help
December
January
February
March
Dec. 24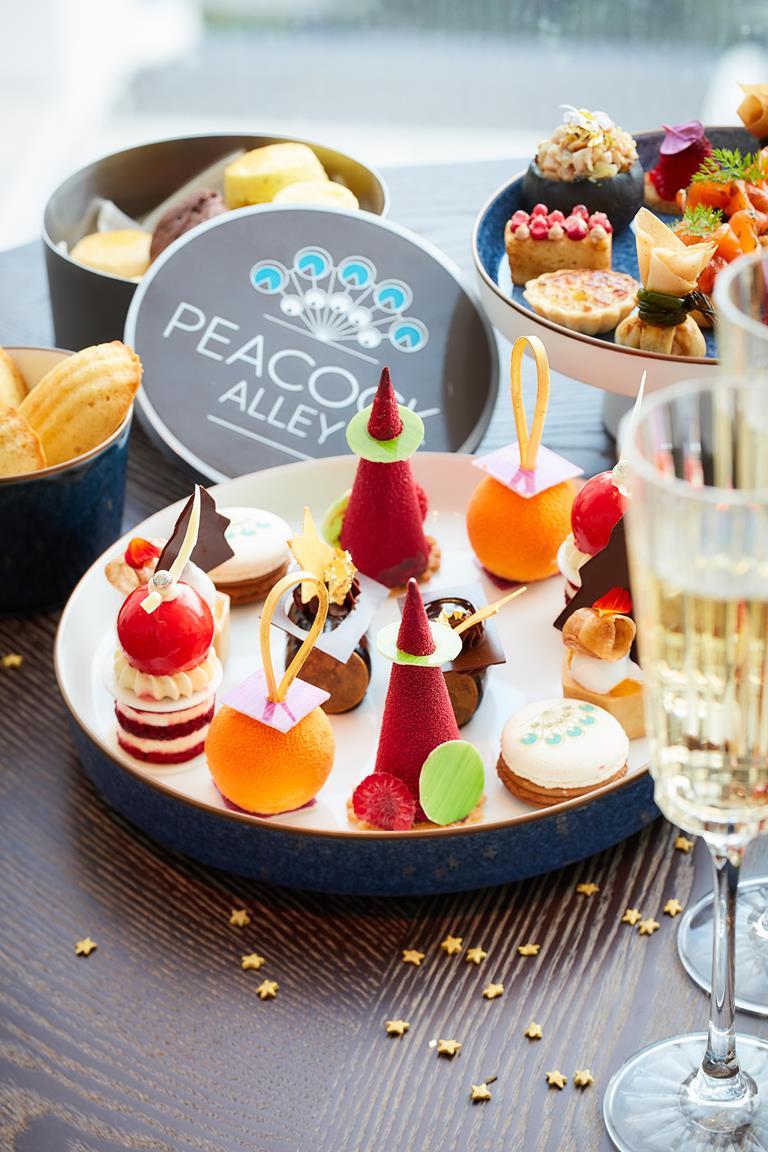 Festive celebrations at Waldorf Astoria Bangkok
Celebrate the season at Waldorf Astoria Bangkok with its holiday-themed menus and events: festive afternoon tea at Peacock Alley, Christmas buffet at The Brasserie or a set dinner at Bull & Bear, NYE celebrations at The Loft and The Champagne Bar and more. For more information, contact: bkkwa.fb@waldorfastoria.com
Add to Calendar
Dec. 26
Rolex Sydney Hobart Race Sets Sail
The Sydney summer sport icon returns for its 74th year, winding as always from Sydney to Hobart in one of the most difficult yacht races in the world. 2017 was a record-breaking year with a new fastest time set – will 2018 surpass it?
Add to Calendar
Dec. 27
Gstaad New Year Music Festival Kicks Off
The 12th edition of the festival will host concerts and events under the patronage of Prince Albert II de Monaco. Witness musicians young and old perform their pieces among the beautiful surroundings. Until 8 January.
Add to Calendar
Dec. 28
The 30th Taste of Tasmania
Stick around after the Sydney to Hobart Yacht Race for this mouthwatering festival, which has celebrated and promoted Tasmanian produce for three decades. Up to half a million guests from the world over enjoy (usually) glorious weather. Until 3 January.
Add to Calendar
Jan. 05
Sydney Festival Begins
The diversity of the city's art and culture scene is showcased at this long-running festival. Among the circus acts, ballet and theatre, expect world-famous stars in the vein of Grace Jones, Brian Wilson and PJ Harvey. Ends 27 January.
Add to Calendar
Jan. 08
Consumer Electronics Show (CES) Returns
A breeding ground for technological pioneers in categories such as drones, robotics and gaming, the show attracts almost 4,000 exhibitors. The bar here is high; past launches include the DVD, IP TV and Blu-Ray. Ends 11 January.
Add to Calendar
Jan. 12
NAIAS Motor Show Engines Start
Get a glimpse of the cars that will steal hearts in the years to come at this massive event in, aptly, Motor City. The show kicks off with a press preview and AutoMobili-D, a showcase for automotive technology. Ends 27 January.
Add to Calendar
Jan. 14
Scene Set for SIHH
Setting attendance records each year, the Salon International de la Haute Horlogerie is still the go-to event for lovers of fine watchmaking. Now more immersive than ever, the show retains its traditional elements and features 35 exhibiting houses. Ends 17 January.
Add to Calendar
Jan. 14
Australian Open is Served Up
Asia-Pacific's tennis grand slam – the first of the year – is back and offers a chance to monitor the form of the superstars of the game, early in the season. Ends 27 January.
Add to Calendar
Jan. 16
Enjoy London Art Fair
The range of work showcased at this event that takes place throughout the English capital is astonishing. See everything from contemporary photography to massive installations. Ends 20 January.
Add to Calendar
Jan. 21
Hahnenkamm Ski Races Begin
Journey to the sensational Kitzbühl Alps in Austria to witness some of the most skilful skiers on the planet competing in one of the races that makes up the revered – and much coveted – Alpine Skiing World Cup. Until 27 January.
Add to Calendar
Jan. 21
World Snow Festival Starts
An easy-on-the-eye Swiss village welcomes the imposing spectacle of metres-high snow blocks sculpted into everything from huge fists to neon-lit canines. Ends 26 January.
Add to Calendar