Keep up to date
Add this event to your calendar
Subscribe to the Centurion Magazine calendar to stay in the loop with events and occasions around the world.
Use the highlighted link below to subscribe in your calendar of choice.
How To: Apple Calendar, Outlook, Google
Download and open the ICS file below to include
in your chosen calendar. Help
December
January
February
March
Sep. 14
LAPADA
This fair isn't just the leading international showcase for art and antiques; it's also an esteemed event on the British capital's bulging social calendar. And it's one of only two annual occasions worthy of the glorious Berkeley Square location. Ends 19 September.
Add to Calendar
Sep. 14
London Fashion Week
Join the latest instalment of the twice-yearly carnival of British catwalk creations, with all the high-profile brands in attendance – and, no doubt, a surprise or two. Until 18 September.
Add to Calendar
Sep. 15
London Design Festival
The 16th iteration of the festival promises many displays and installations. This year it also has three Landmark Projects, including a green-hued daily tea party at the iconic Fortnum & Mason store. Until 23 September.
Add to Calendar
Sep. 22
Regates Royales
Get ready to behold an impressive fleet of classic yachts racing in Cannes bay – culminating in the presentation of the Panerai Trophy. Until 29 September.
Add to Calendar
Sep. 26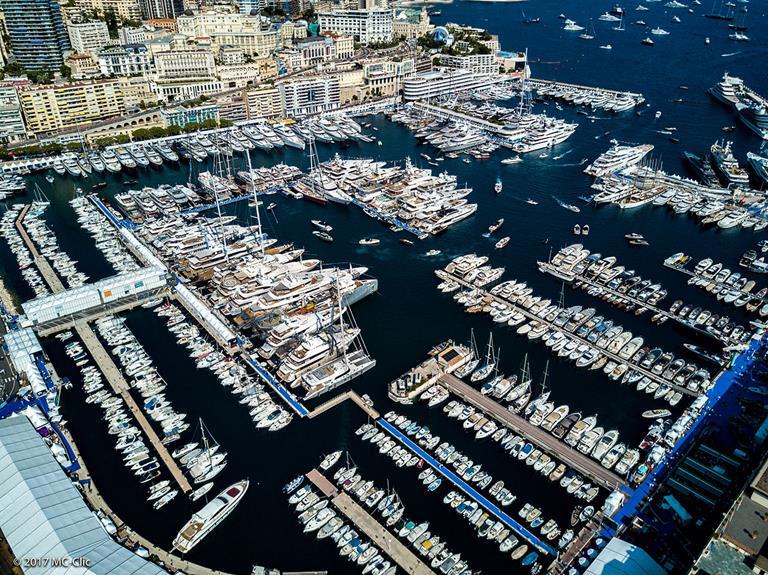 Sponsored

Monaco Yacht Show 2018 Launches
The Monaco Yacht Show is the world-leading event in super-yachting. Yacht owners, future super-yacht purchasers and decision-makers in the luxury yachting industry attend Port Hercules every year to celebrate the quintessence of the super-yacht lifestyle. Ends 29 September.
Add to Calendar
Oct. 03
Mandarin Oriental Basquiat-Schiele Package
Get exclusive access to the pioneering joint exhibition of Jean-Michel Basquiat and Egon Schiele with Mandarin Oriental Paris. Participants will be given a Deluxe Room, a transfer to the Fondation Louis Vuitton museum and VIP entry to the double showing, which runs until 14 January 2019.
Add to Calendar
Oct. 04
Rio de Janeiro International Film Festival
Oscar hopefuls will showcase their latest efforts at Brazil's largest festival of its kind, which in 2018 celebrates its 20th edition – so expect some birthday-style trimmings too. Ends 15 October.
Add to Calendar
Oct. 04
Frieze London is Back
Once again more than 160 world-class galleries congregate in central London to exhibit works by revered and upcoming talents. See the exclusive performance by Alex Baczynski-Jenkins, the winner of this year's Frieze Artist Award. Ends 7 October.
Add to Calendar
Oct. 06
International Alba White Truffle Fair Begins
Eight weeks of the fair in honour of the fungi and celebrating all produce, from wine to cheese to other cold cuts. Take in exhibitions and cooking shows, plus cultural, musical, literary and sporting events. Until 25 October.
Add to Calendar
Oct. 17
New Orleans Film Festival
Now in its 29th edition, the internationally acclaimed event attracts more than 400 filmmakers and shows 200 films. Also key are the numerous opportunities to connect with experts in the industry. Until 25 October.
Add to Calendar
Oct. 20
Rolex Middle Sea Race
The 50th edition of the first race, hosted by the Royal Malta Yacht Club. More than 50 boats will aim to complete the beautiful course after setting out from Valletta. Until 25 October.
Add to Calendar
Oct. 27
Tefaf New York Fall Opens
Expect the cream of the crop of art and antiques dealers and designers – especially those returning after a long break – at this fair that takes up residence inside an entire Manhattan building and its charming hall. Until 31 October.
Add to Calendar