Keep up to date
Add this event to your calendar
Subscribe to the Centurion Magazine calendar to stay in the loop with events and occasions around the world.
Use the highlighted link below to subscribe in your calendar of choice.
How To: Apple Calendar, Outlook, Google
Download and open the ICS file below to include
in your chosen calendar. Help
Apr. 01
Antigua Classic Yacht Regatta
Behold myriad vintage vessels in the azure Caribbean waters at this weeklong festival in Antigua. The event brings sun-soaked days and a wondrous conviviality. Until 7 April 2020.
Add to Calendar
Apr. 01
Camp Sarika by Amangiri
Situated amid a 250ha landscape of towering mesas, canyons and rust-coloured sands, this tented retreat promises a back-to-basics experience in the heart of the Utah desert.
Add to Calendar
Apr. 01
PAD Paris
Fusing historical and contemporary design, jewellery and modern art, this ever-respected fair, located in the picturesque Tuileries, draws an impassioned crowd of collectors and aficionados. This year's focus is primitive art. Until 5 April 2020.
Add to Calendar
Apr. 11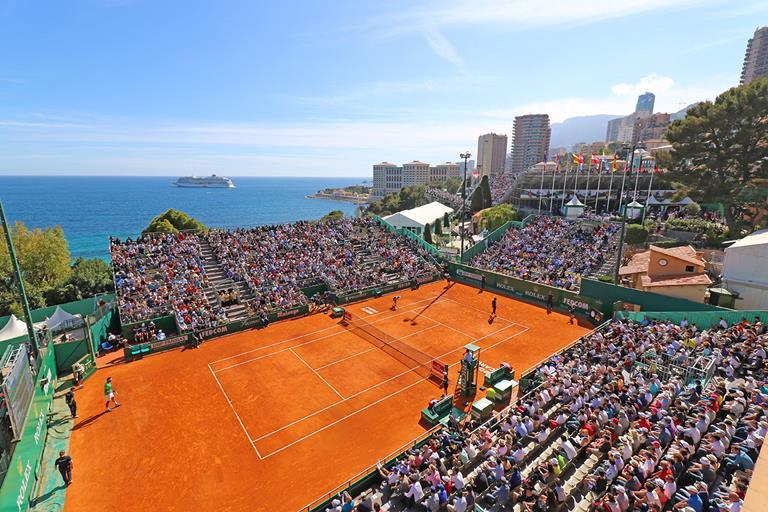 Sponsored

Rolex Monte-Carlo Masters begins
The Monte-Carlo Country Club once again welcomes some of the biggest names on the international tennis circuit for the 53rd edition of this clay court tournament. Entrants compete to join illustrious past winners such as Björn Borg, Rafael Nadal and Novak Djokovic. Until 19 April.  
Add to Calendar
Apr. 15
Tribeca Film Festival
Fostering independent and innovative filmmakers – and simultaneously supporting established names – this festival features some of the year's pioneering features, short films and immersive works. Until 26 April 2020.
Add to Calendar
Apr. 23
Art Brussels
Merging over 150 galleries across the international arts scene, this sprightly event focuses on highlighting up-and-coming lesser-known artists and offers them an opportunity for international recognition. Until 26 April 2020.
Add to Calendar
Apr. 23
ART COLOGNE
The oldest fair of its kind, this annual competition presents works by over 2,000 artists from over 200 galleries as they reconvene to showcase 20th- and 21st-century pieces. As always, the goal is to win the coveted ART COLOGNE Prize. Until 26 April 2020.
Add to Calendar
May. 01
Iniala Malta
Located on the prestigious and historic St. Barbara Bastions, this new five-star hotel in Valletta spans four Maltese townhouses and their 17th-century vaults. The 23-key property is the latest brainchild of philanthropist Mark Weingard. Opens May 2020.
Add to Calendar
Jun. 01
One&Only Mandarina
A vivacious experience along Mexico's Riviera Nayarit, this 104-villa property perfectly perched among beachfront jungles. Spend your days exploring the unspoilt terrain and embracing the indigenous traditions.
Add to Calendar
Jun. 01
Villa Igiea, a Rocco Forte Hotel, Italy
A former refuge for royalty and Hollywood elites, this newly restored palazzo showcases fresh design amid its timeless splendour – all situated along the azure Gulf of Palermo. Opens June 2020.
Add to Calendar
Jun. 01
Xigera, Botswana
It's an intimate and exclusive experience at this new hotel located among the African bush. Available for just 24 guests at a time, the experience showcases the bespoke works by Africa's most exciting young artists among the region's ancient trees and flood plains. Opens June 2020.
Add to Calendar