Experience the Beauty of the Dominican Republic
Sponsored by

Take to the skies with Eden Roc at Cap Cana
On the quieter side of Punta Cana, Eden Roc is a sensuous getaway from the crowds on a spectacular stretch of coastline. There's plenty to explore and enjoy on ground level but, to truly get the measure of the exquisite charms of this corner of the Caribbean, take to the skies for a range of customised trips by air.
Take your pick from a trip to the capital city Santo Domingo, with its cosmopolitan vibes and Spanish-era architecture, or head to the southwest coast to touch down to experience the beautifully isolated Bahia de las Aguilas and its cerulean waters. Or, if you're here from January to March, see humpback whales from above as they swim in their sanctuary at Samana Bay.
To experience the wild diversity of this fascinating land, a trip by plane is the fastest and most exciting way to explore one of the Caribbean's most enticing and beguiling islands.
Discover the Hotel
Cap Cana, Juanillo, Punta Cana, Provincia la Altagracia 23000, Dominican Republic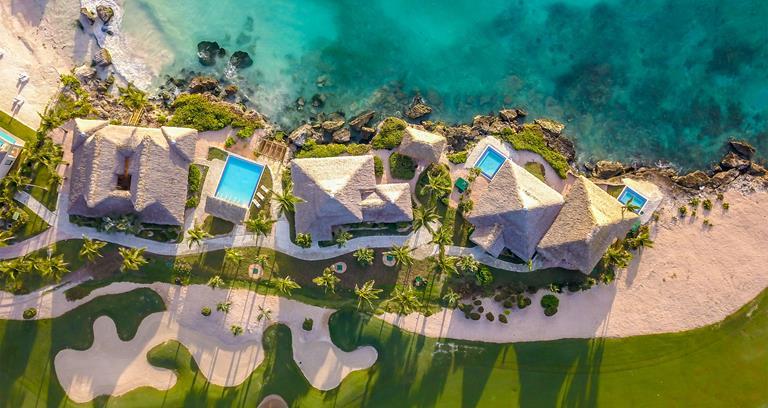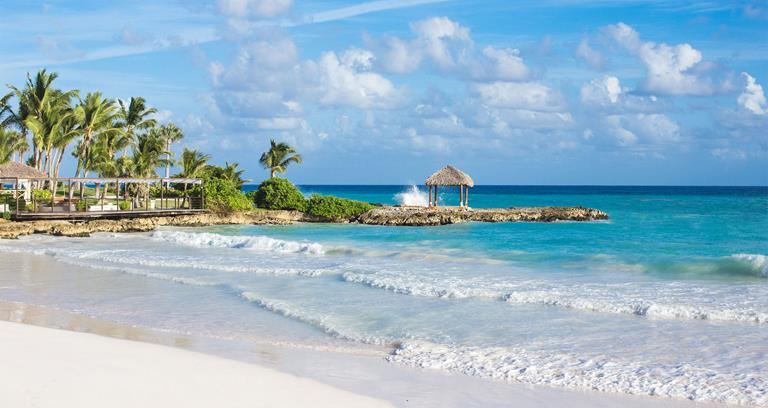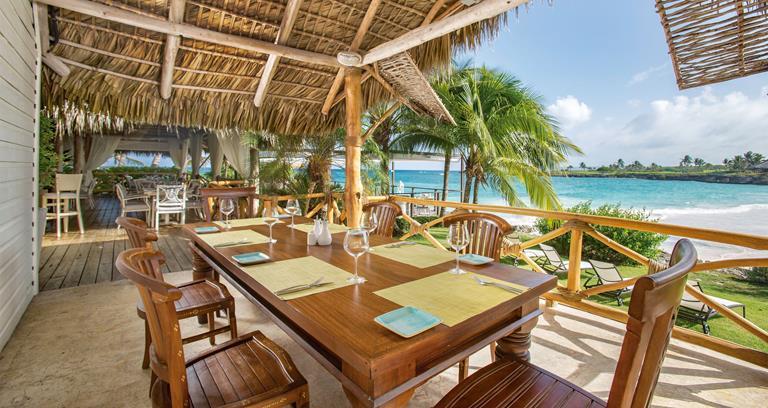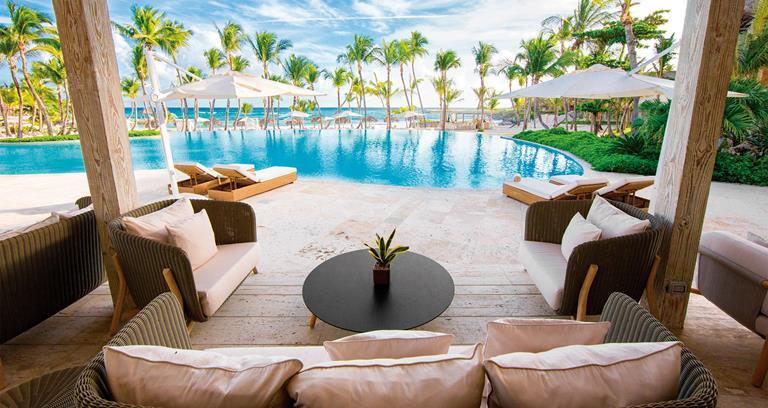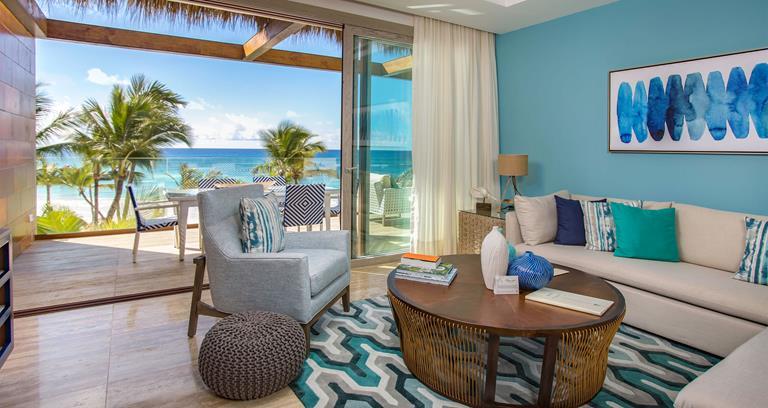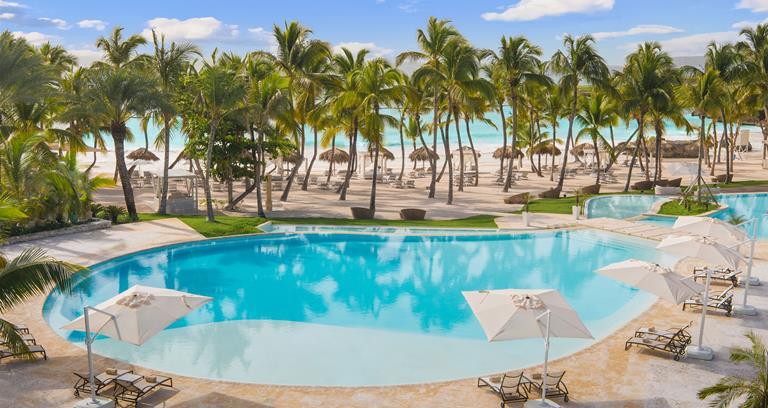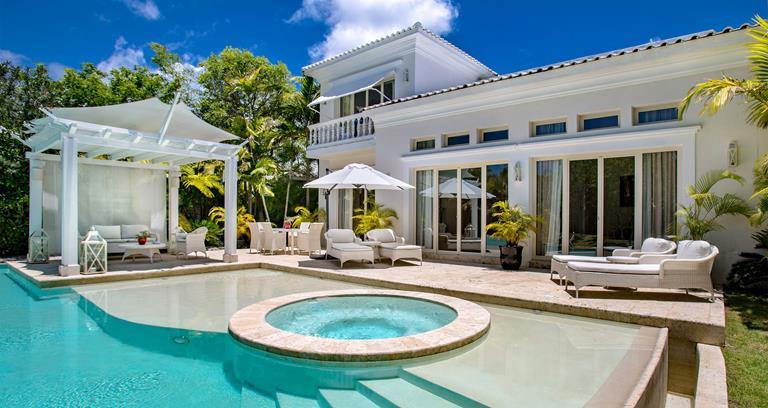 About
Eden Roc Cap Cana is the Dominican Republic's only Relais & Châteaux property. Nestled within a 12,000ha gated community on the island's eastern tip, the resort's myriad offerings include an award-winning 18-hole Jack Nicklaus Signature Golf Course, a bustling marina and a state-of-the-art equestrian centre. This five-star resort also boasts the new Solaya Spa and fitness facilities, offering nearly 3,000 square metres of indulgent space and 12 treatment rooms for the ultimate wellness experience.
Boasting 60 sumptuous accommodations ranging from lavish boutique villas with their own private pools to elegantly designed beach-front suites. Eden Roc Cap Cana recently unveiled four charming Ocean Villas that offer complete privacy.
Alongside its pristine private beach, the Eden Roc Beach Club features an infinity pool and the Nikkei-themed BLUE Grill + Bar. Culinary experiences also include the fine-dining restaurant Mediterraneo and the oceanfront La Palapa as well as a series of visiting guest chefs who provide one of the most diverse gastronomic destinations in the Caribbean.
Ideal for families as well as couples, Eden Roc Cap Cana also features the world-class Koko Kid's Club, which is located on a stunning lagoon and designed to resemble a tree house.
 

Eden Roc at Cap Cana is a member of Fine Hotels & Resorts.

For more information or to make a booking, please contact your
CENTURION TRAVEL SERVICE.
View location