Drink in the Beauty of Costa Rica
Sponsored by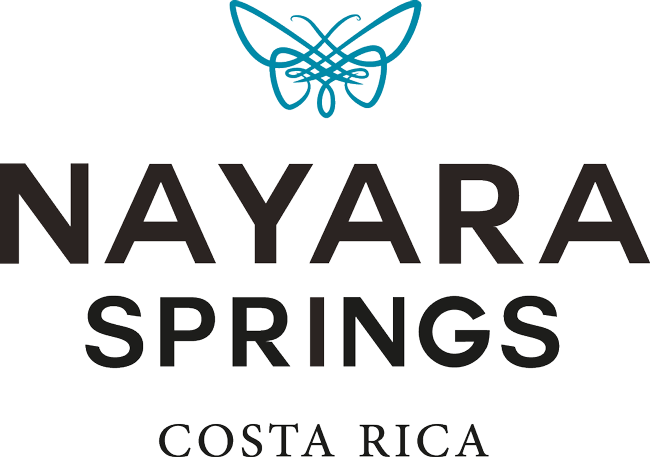 Bespoke coffee classes at Nayara Springs
Intimate, luxurious and surrounded by the exotic plant, bird and mammal life that has made Costa Rica such a revered destination for a nature-focused escape, the hotel now has a new, immersive way to learn, smell and taste the natural wonders of this beautiful country.
Coffee is a huge part of Costa Rican society: beans grown here are among some of the most coveted on the planet. With an expert guide, you'll be able to savour the deep, intense flavour and aromas of coffee beans from all over the country in a special class, with the beans being brewed in three different ways.
After your tasting session, you'll even get the opportunity to roast these artisan coffees yourself. It's an immersive and deeply aromatic experience where you can, literally, taste the flavours, history and beauty of this small but perfectly formed nation.
Discover the Hotel
702 road 21007, Provincia de Alajuela, La Fortuna, Costa Rica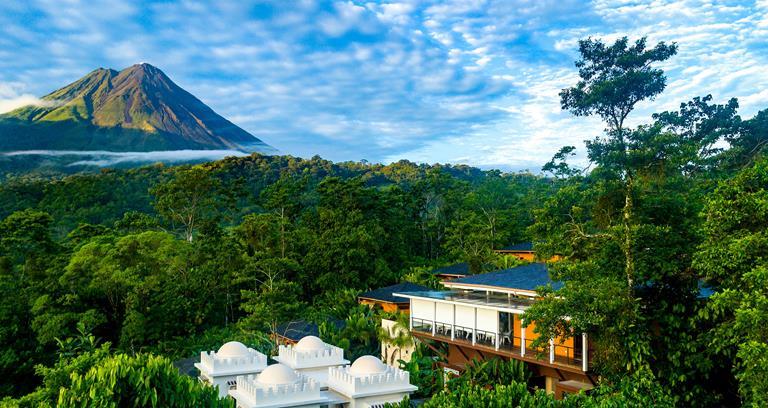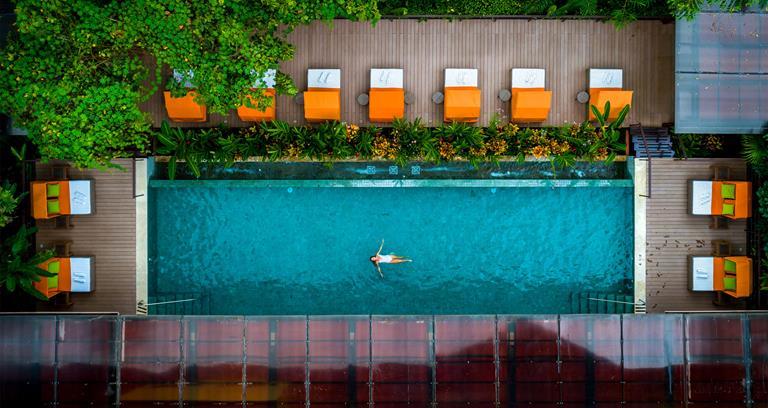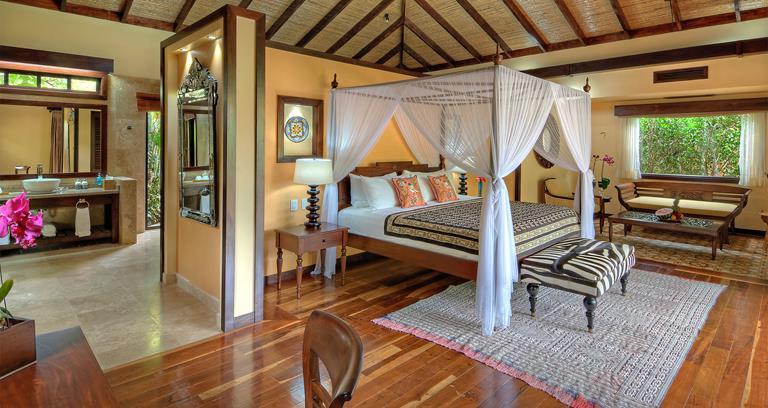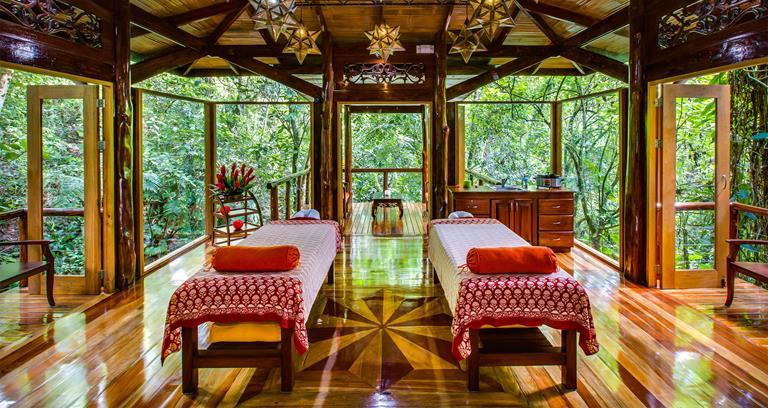 About
Nayara Springs offers 35 expansive villas hidden among the gardens with views of the Arenal Volcano. Villas feature plunge pools fed by hot springs, private outdoor shower gardens, and four-poster beds draped in soft cottons and are steps away from an open-air spa and yoga pavilion as well as two pools, two restaurants and an espresso bar.
At the poolside Amor Loco, guests enjoy light lunches and a sophisticated lounge with live music at night. The alfresco Mis Amores serves Mediterranean food – guests delight over the pizza oven. Many of the herbs and vegetables are grown on site. The new espresso bar, Mi Cafecito, uses locally sourced organic beans roasted in house.
The ultra-exclusive enclave set in the tropical rainforest connects to sister hotel Nayara Resort, Spa & Gardens by footbridge. Nayara Resort, Spa & Gardens comprises 50 freestanding bungalows built amongst the lush forest, offering uncompromised views of Arenal Volcano, each appointed with modern amenities and locally made furniture. The four restaurants ranging from local cuisine to Asian fusion to wine-paired tasting menus keep guests endlessly entertained with dining options.
Nayara Springs is a member of Fine Hotels & Resorts.

For more information or to make a booking, please contact your
CENTURION TRAVEL SERVICE.
View location