The Ritz-Carlton, Grand Cayman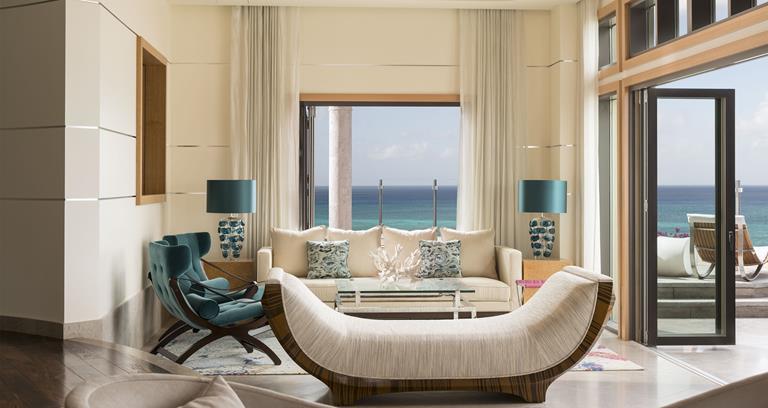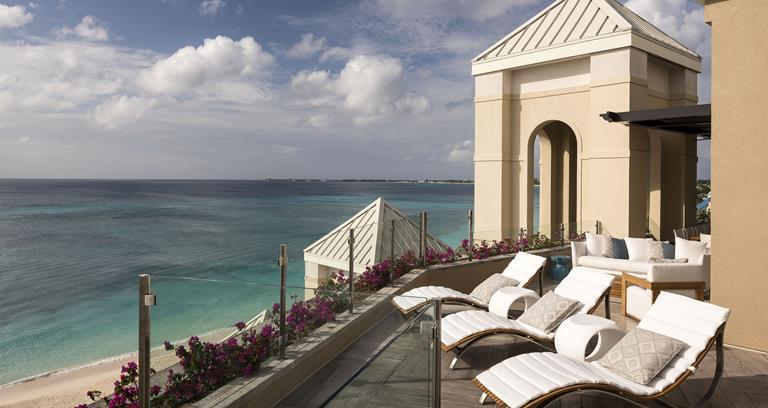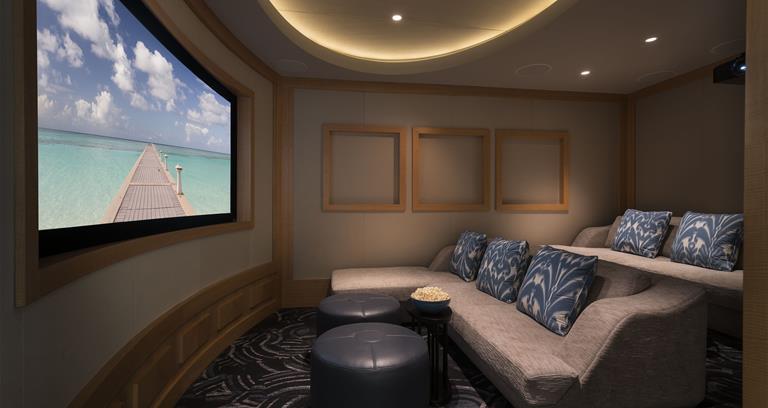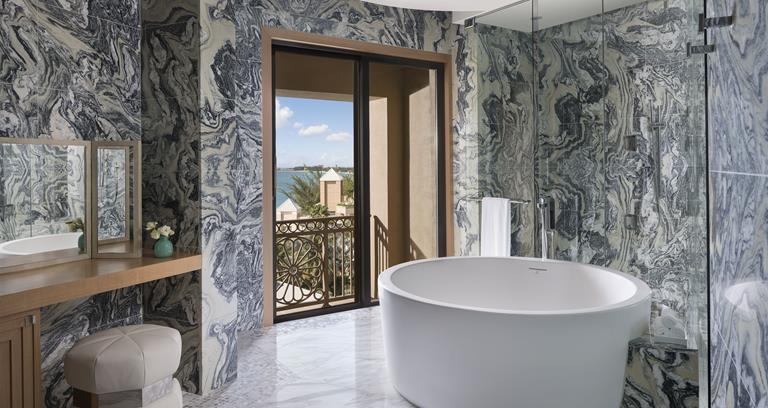 Sponsored by

A Breathtaking Penthouse Suite
Right in the centre of the soft white sands of Grand Cayman's Seven Mile Beach lies a new pinnacle in Caribbean style. The Seven South Penthouse Suite at The Ritz-Carlton Grand Cayman is no ordinary rooftop suite. Designed by famed local artist Shane Aquart (also known as Dready), this one-of-a-kind mural adds another level of uniqueness to the largest suite configuration in the entire Caribbean.
Commissioned to design a piece inspired by the breathtaking views from the heights of the suite itself, guests staying here will now receive a Dready keepsake to remind them of their experience, wherever they are in the world. From the summit of the nine-bedroom complex at the top of the Ocean Tower, this fantastical artwork is a quite astonishing addition to an experience that effortlessly combines exquisite luxury with inspirational art.
Discover the Hotel
1066 West Bay Road, Grand Cayman, Cayman Islands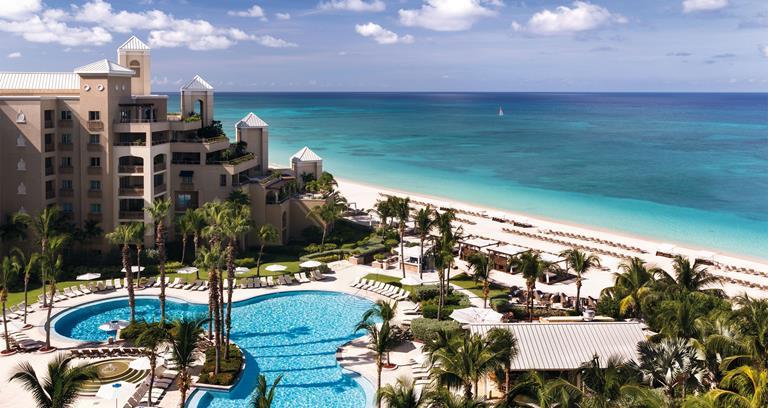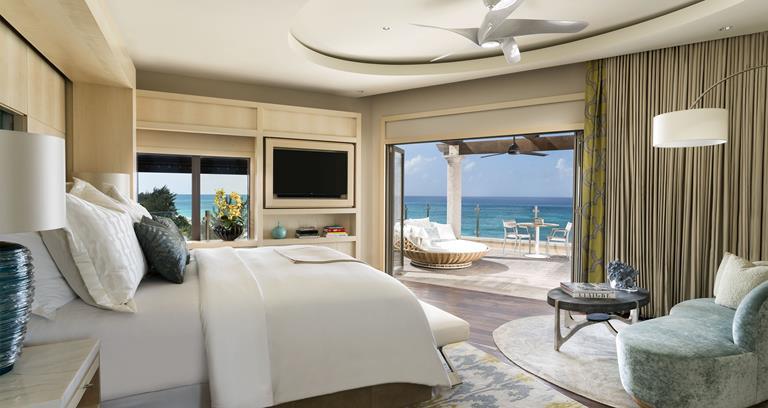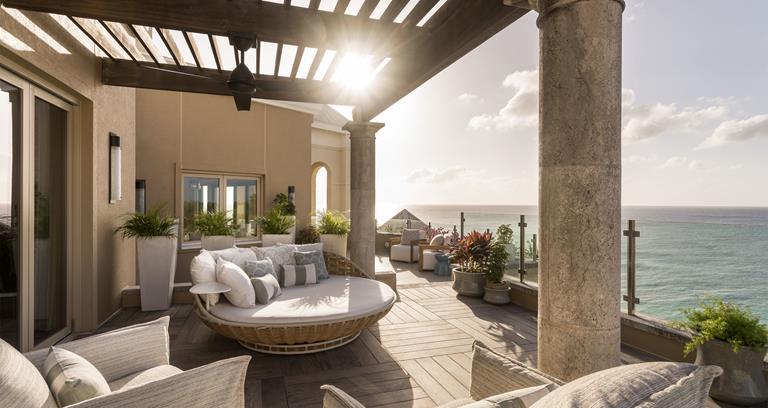 About
Poised on the top-floor wing of the Ocean Tower at The Ritz-Carlton, Grand Cayman, encounter a unique side of paradise you didn't know existed. With an ultra-exclusive, one-of-a-kind experience, Seven South features a stunning configuration, which encompasses the 745sq m, three-bedroom Grand Cayman Penthouse and three fabulous adjoining two-bedroom suites, offering a total of nearly 1,850sq m of exceptional indoor and outdoor living space and sleeping accommodations for 18 guests.
With an unparalleled view of the Caribbean from its wraparound terrace, the stunning three-bedroom Grand Cayman Penthouse suite features artfully designed indoor and outdoor spaces and can accommodate up to eight guests. The lavish suite includes its own private theatre, a breathtaking Italian marble Master Bathroom with oceanfront views, an expansive and fully furnished outdoor terrace, and more. In addition, it is complete with a butler's guestroom that includes a full bathroom.
All Seven South suites offer exclusive amenities infused with personalised service that include private elevator access as well as a personal assistant available to assist prior to arrival and during the stay – planning activities, organising dining reservations or creating a curated itinerary during your stay and much more.
The Ritz-Carlton, Grand Cayman is a member of FINE HOTELS & RESORTS.

For more information or to make a booking, please contact your
CENTURION TRAVEL SERVICE.
View location