Head-to-Headphones
Made-in-Italy style and sophisticated English audio engineering mark this pair a cut above the rest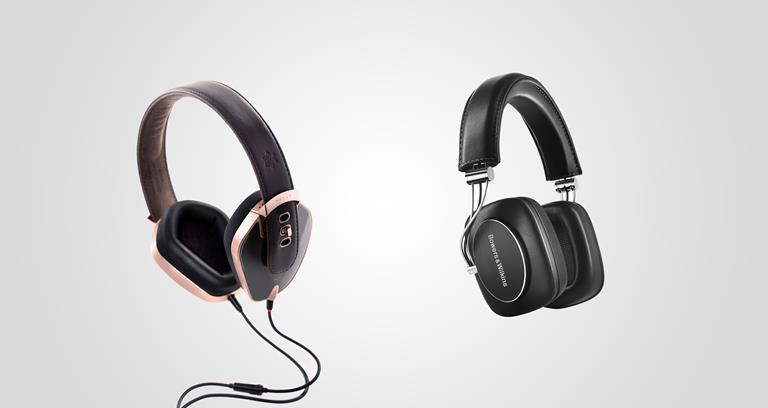 The Pryma 01 in rose gold and dark grey, and Bowers & Wilkins' P7 Wireless headphones
Branching out from its stalwartly high-end range of monolithic floor-standing speakers, Italian brand Sonus Faber has tried its hand at equally high-end headphones with offshoot brand Pyma's debut offering, the Pryma 01.
Unique for the robust, belt-like fastening of the ear cups to a stitched leather headband of choice (all crafted from decades of experience and knowhow at Sonus Faber's Arcugnano workshop), the result is an authentically unique looking set of cans with pedigree, handily available in an array of material and colour combinations including carbon fibre and rose gold.
Meanwhile at Bowers and Wilkins, an audio marque celebrating its 50th anniversary in 2016, a refinement on its existing P7 set came in the form of the P7 Wireless.
A hardy pair of headphones that feature a band of stitched leather leading to sinuously twisting metal that collapses down for portability, the real standout here is the effortless shedding of cables.
Pairing via bluetooth to your device of choice, the connection is stable – acknowledging its presence with a sensible tone, the sound quality excellent and, with a claimed battery life of 17 hours, sufficient for a week's commute and longer journeys.
Visit pryma.com, bowers-wilkins.com