Scaled to Perfection
Two different fields of craft – a similar beautiful result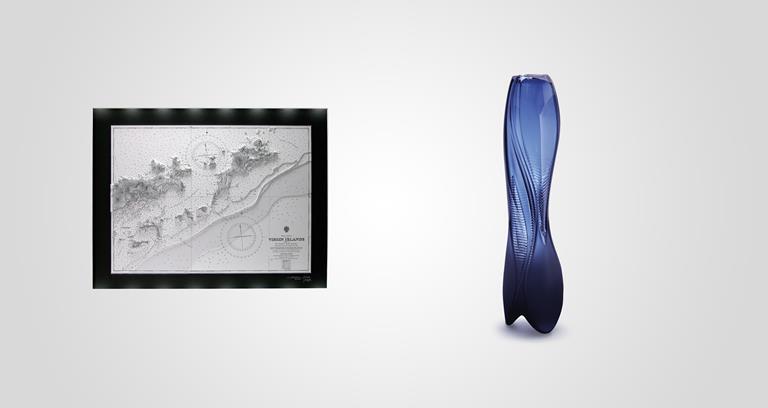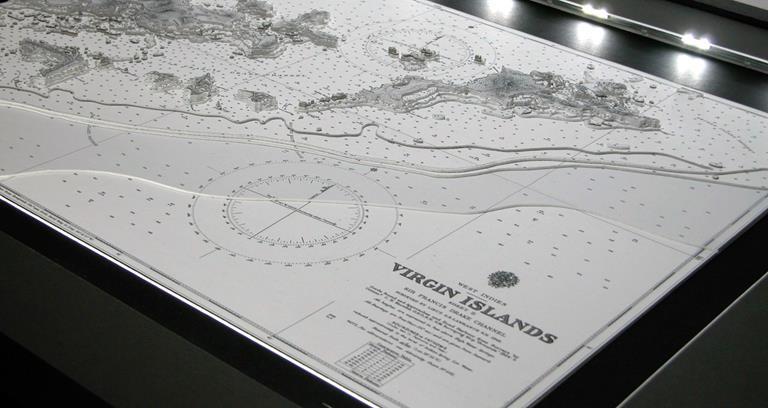 A Latitude Kinsale map of the British Virgin Islands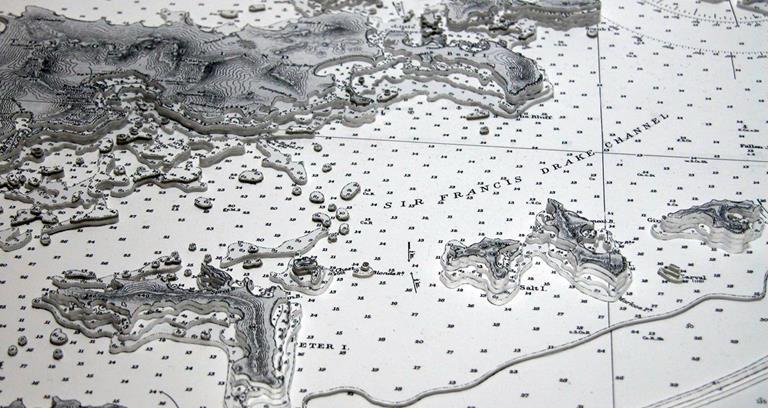 Close up details of Latitude Kinsale's map of the British Virgin Islands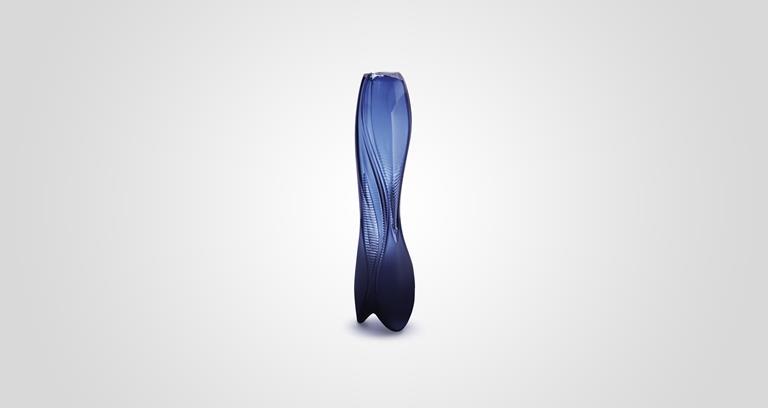 Lalique Crystal Architecture Visio vase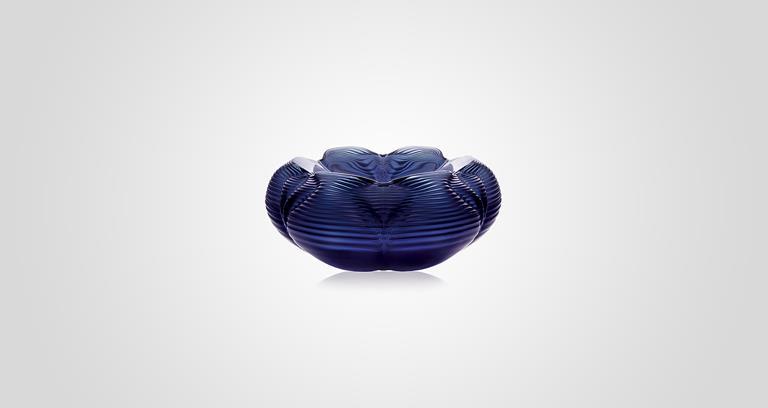 Lalique Crystal Architecture Fontana bowl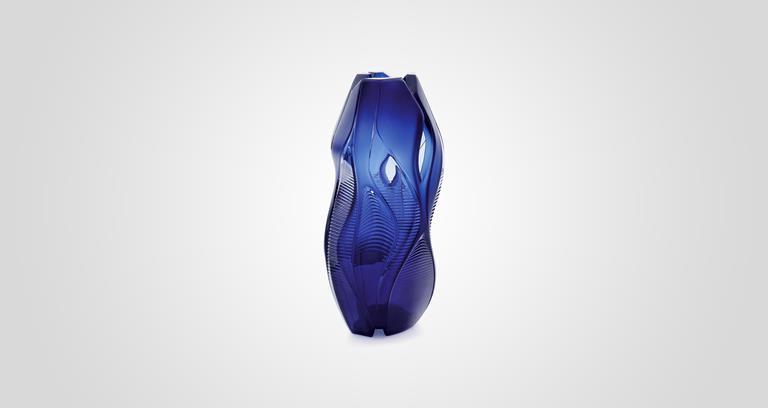 Lalique Crystal Architecture Manifesto vase
Intimately linked to the ocean and coastline, artists Bobby and Daire Nash handcraft unique nautical charts from their home overlooking the picturesque Irish harbour of Kinsale. Together they run Latitude Kinsale, crafting bespoke and personal 3D maps.
Painstakingly detailed and unerringly accurate, their works are of the rare type that hold deeper personal value in the locations they present, and as such can be found across the globe, even finding life as super yacht accoutrements, charting the great blue on which they sail.
Also bringing larger than life concepts of the real world to a more manageable scale is Lalique's Crystal Architecture series, where the late, great architect Zaha Hadid's complex, fluid designs find new life, in pieces such as the Visio vase. Limited in number, the range is available in clear and black crystal, plus the attractive Midnight Blue hue.
Visit latitudekinsale.com, lalique.com