Milan Fashion Week A/W 2016
Mad mash-ups, beautiful bohos, cool sportswear - Milan's luxury brands showed it all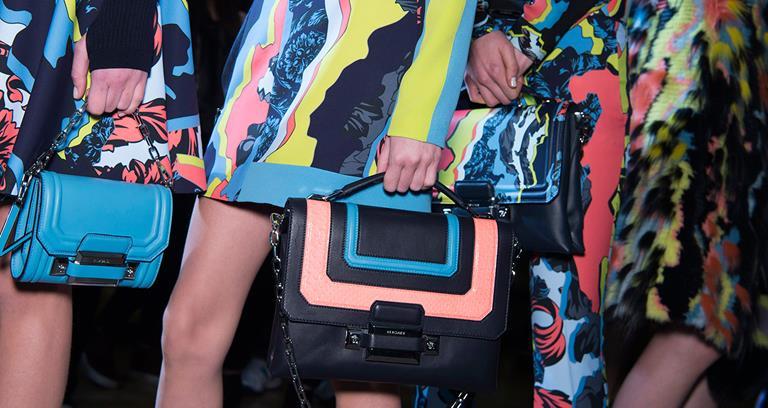 Milan Fashion Week A/W 2016
Photo: Versace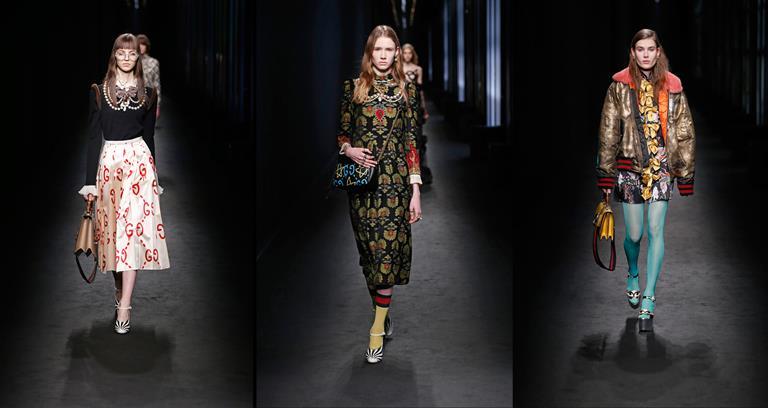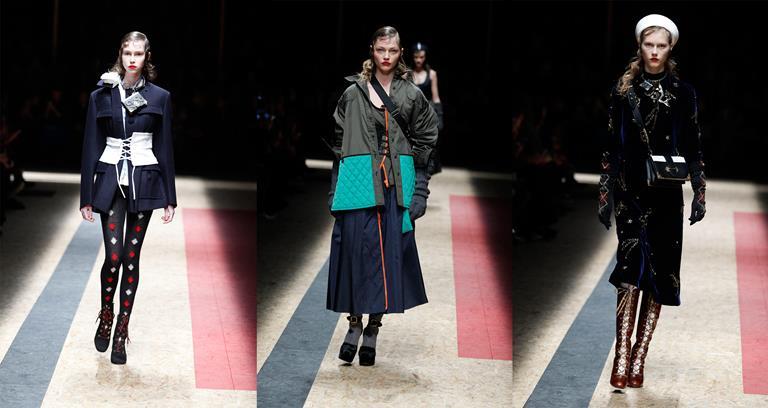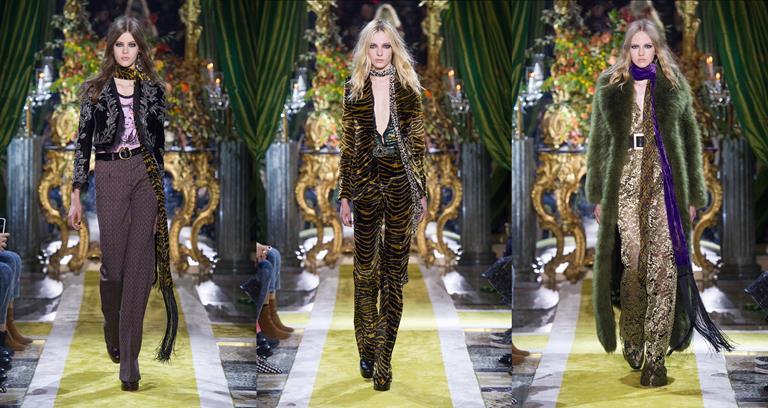 Roberto Cavalli
Photo: Roberto Cavalli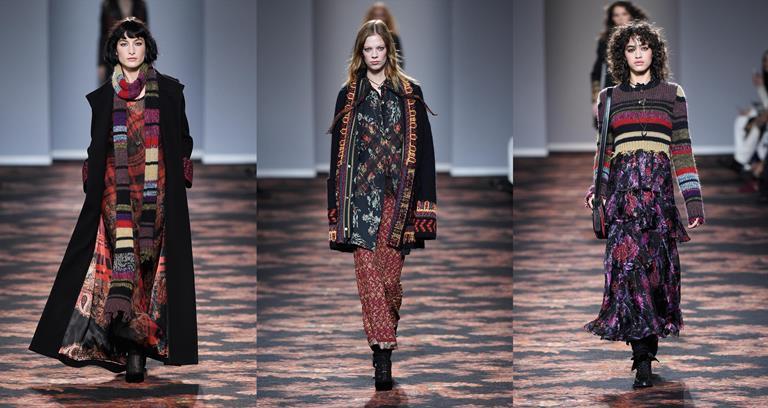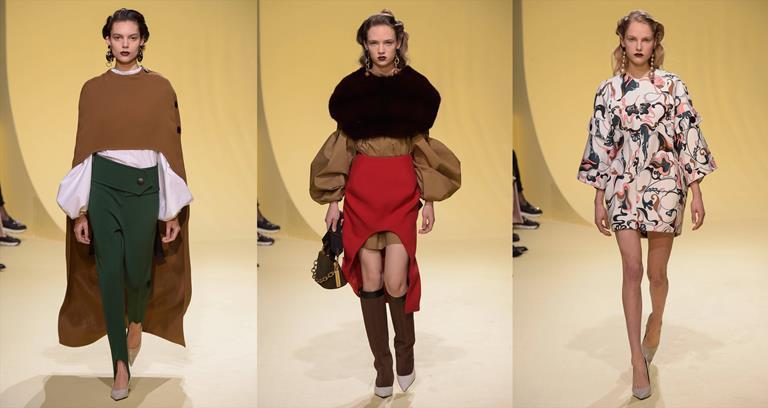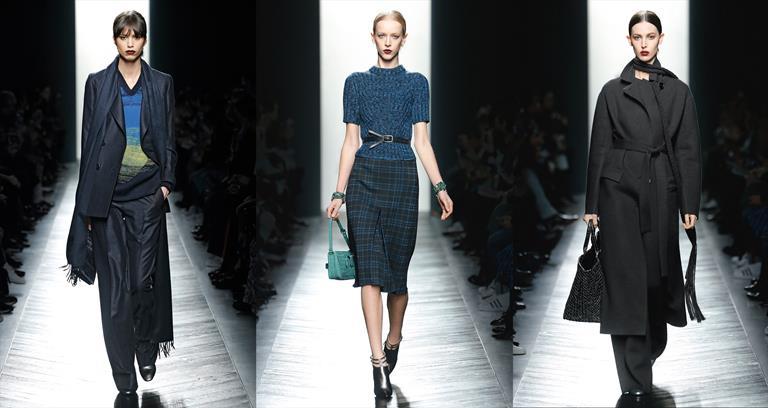 Bottega Veneta
Photo: Bottega Veneta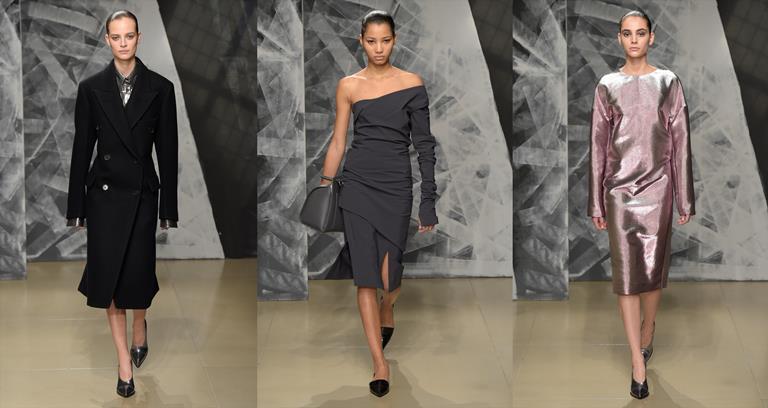 Jil Sander
Photo: Jil Sander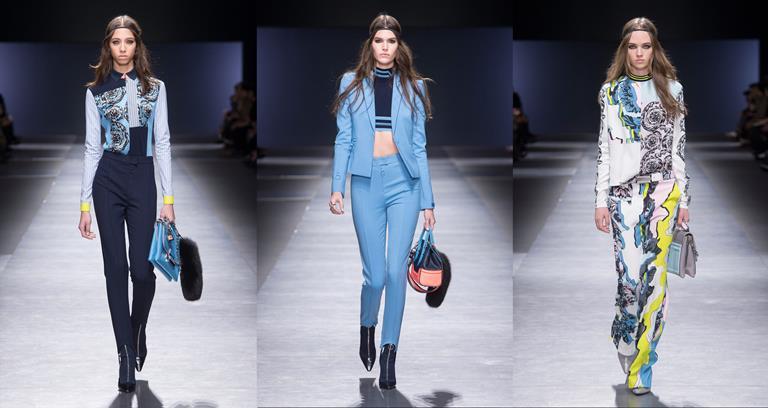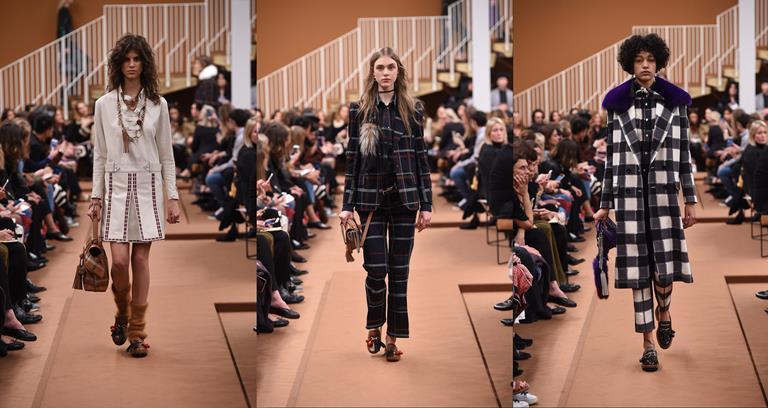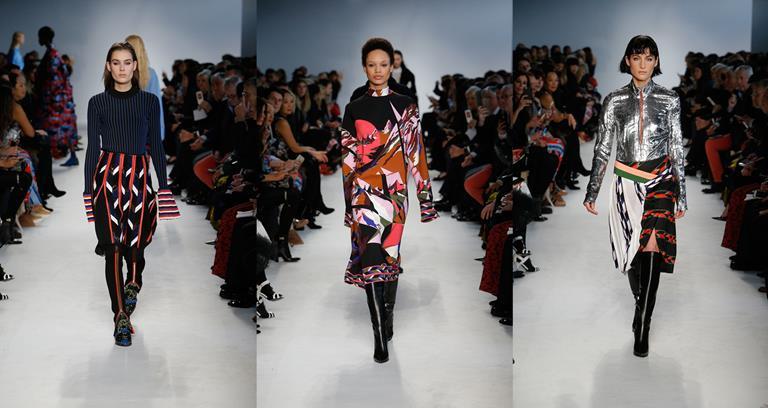 Emilio Pucci
Photo: Emilio Pucci

Gucci. High Renaissance jewelled necklines and puff sleeves, bourgeois printed pleats, Chinese embroidery,  ghetto fabulous glitzy sportswear and graffiti – Alessandro Michele throws it all in the air and it lands perfectly. Each piece a gem.  
Prada. Layers of complexity – the travels and troubles of a woman's life in tough tweeds, gorgeous beaded velvets, cotton corsets, fantasy landscape art prints, otherworldly symbols and beautiful found objects. Items customise to make the look your own.
Roberto Cavalli. Decadent Art Nouveau rock chicks draped in patchwork fur, tiger print silk, metallic tailoring and Milan's most delicately beaded gowns. Add skinny-hipped trousers and an equally skinny scarf – the 1970s were never this good.
Etro. The relaxed side of boho chic – deep, glowing colour, rich prints, military braid embroidery and a few checks. Structured coats, Hussar braiding, velvet and hand-knits over fluid length for a super luxe hippy vibe.
Marni. Consuelo Castiglioni's modern geometrics go softer and romantic – rounded shapes, rounded balloon sleeves fastened with big black bows, vivid prints on grey, and fabulous coats. No looking backwards for a strong but gentle, contemporary woman.
Bottega Veneta. Haute bourgeoisie, in a good way – balm for the eyes. Neat pleats and knits, sparkly tweeds, easy-living wide trousers, subtle but not dull colours, super-chic croc bags in bright shades. Breathes understated luxury.
Jil Sander. A step both forward and backwards for designer Rodolfo Paglialunga - a return to iconic, clean-lined minimalism but softened, with rounded, belted backs and crinkled, metallic fabrics livening simple shapes. Looks new but not too severe.
Versace. Not quite last season's stellar touch but ski pants, sleek tailoring and abstract prints in bright, light colour make for an upbeat collection that helps confirm Donatella Versace's recent reputation for dressing urban sophisticates.
Tod's. Casual elegance with a twist from brand best known for loafers, which explains leather in tan, white and black. Checks on tweed, knits and in subtle stitch form with tassels on great sweaters and bags. For cool grown-ups.
Pucci. Great improvement from last time. Grunge girl is now sports bunny, back to the brand's roots in 1950s skiwear, with a semi-abstract mountain print, oversized sweaters and bold stripes. Sportswear is hot, so why not?