Milan Fashion Week S/S 2019: the Highlights
Top designers decamped to northern Italy looked ahead with summery shades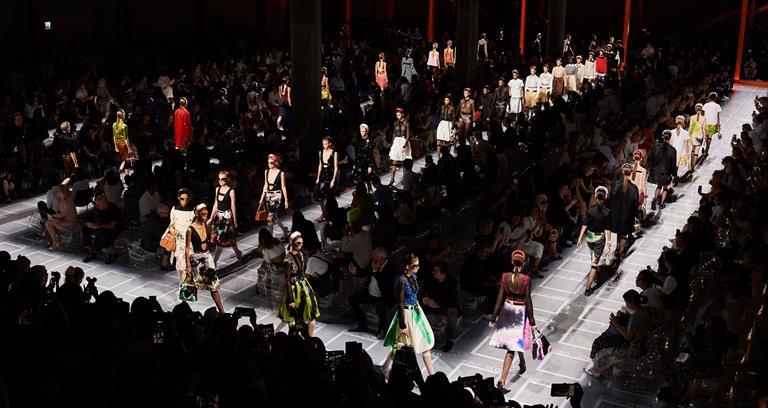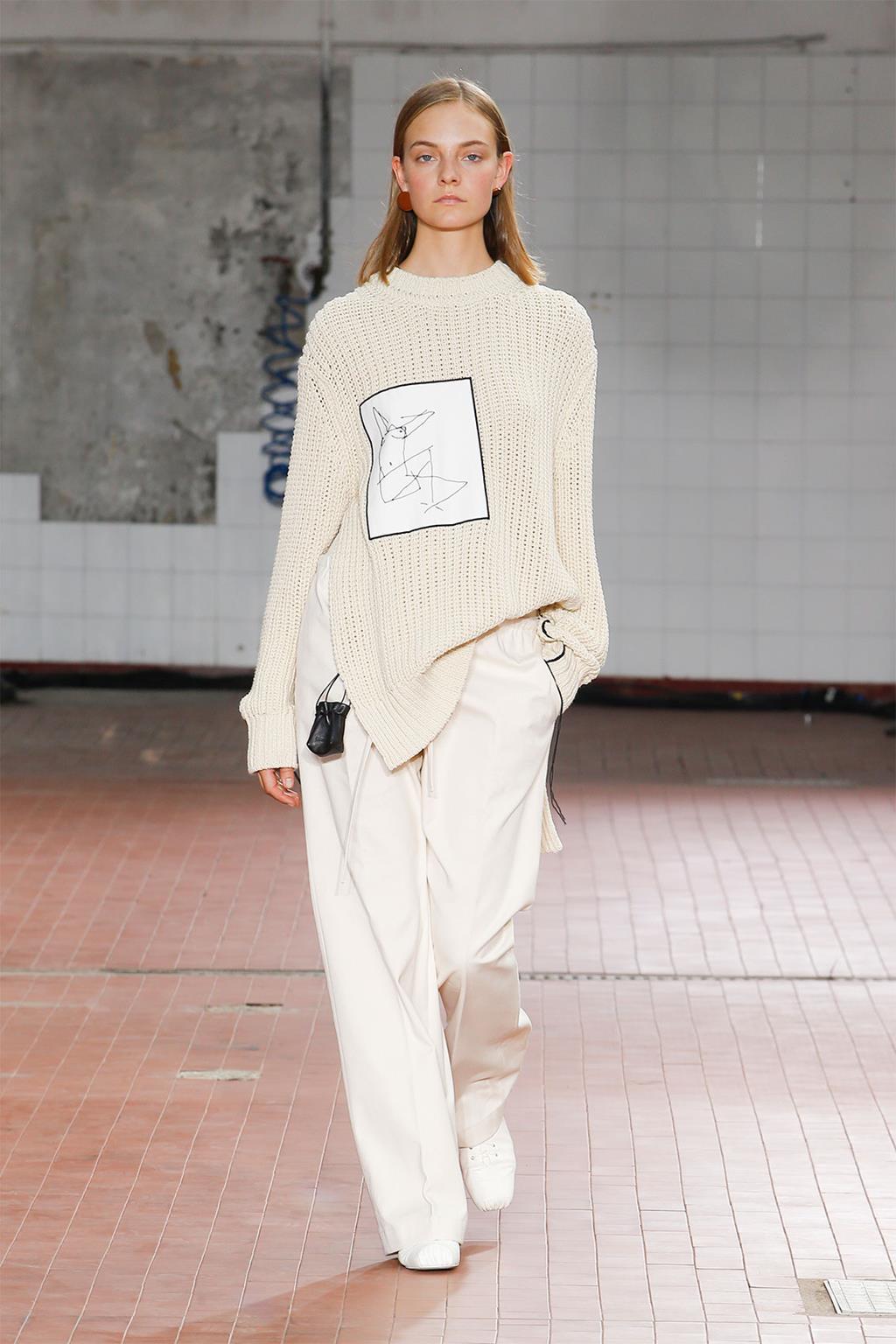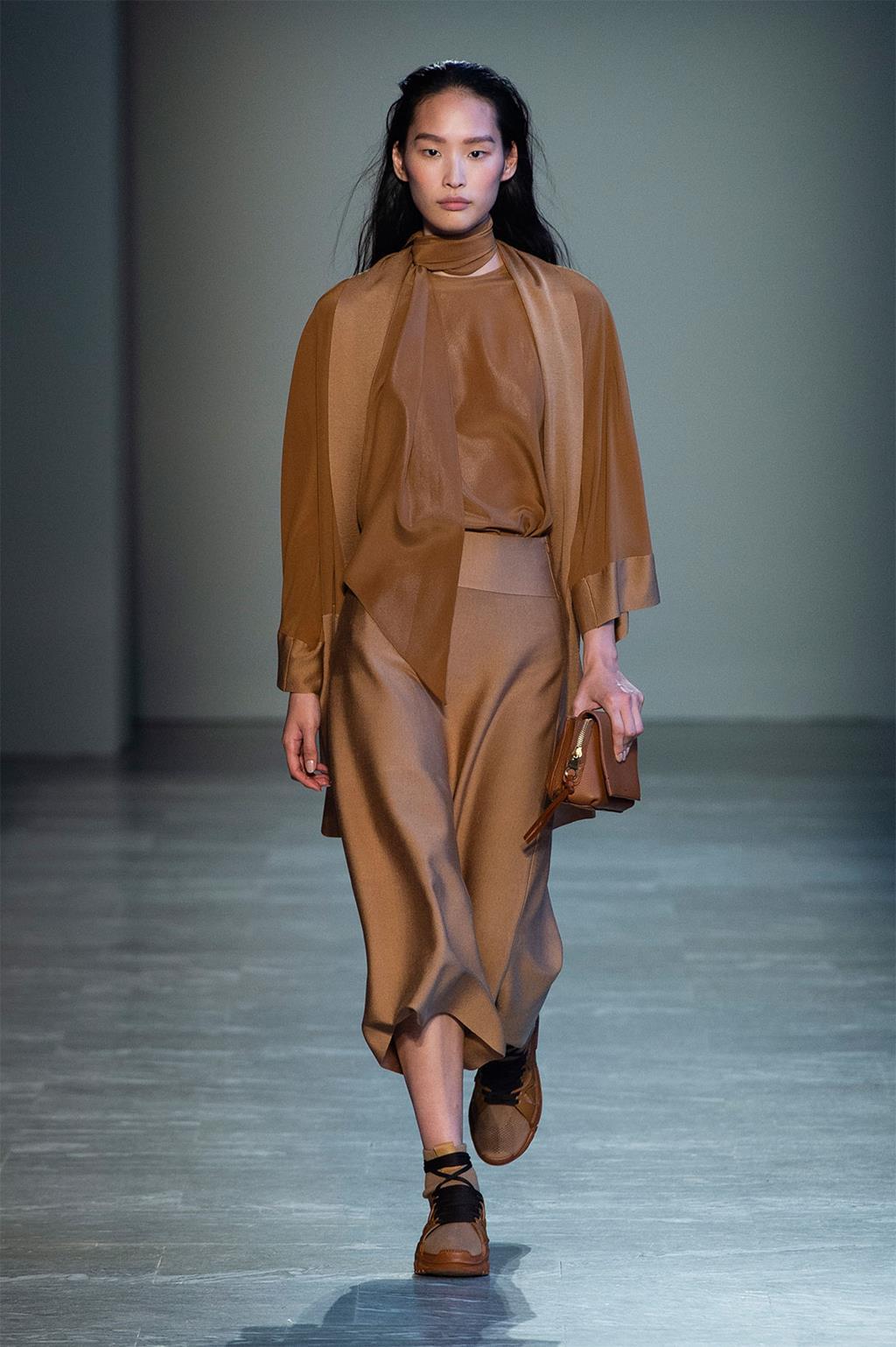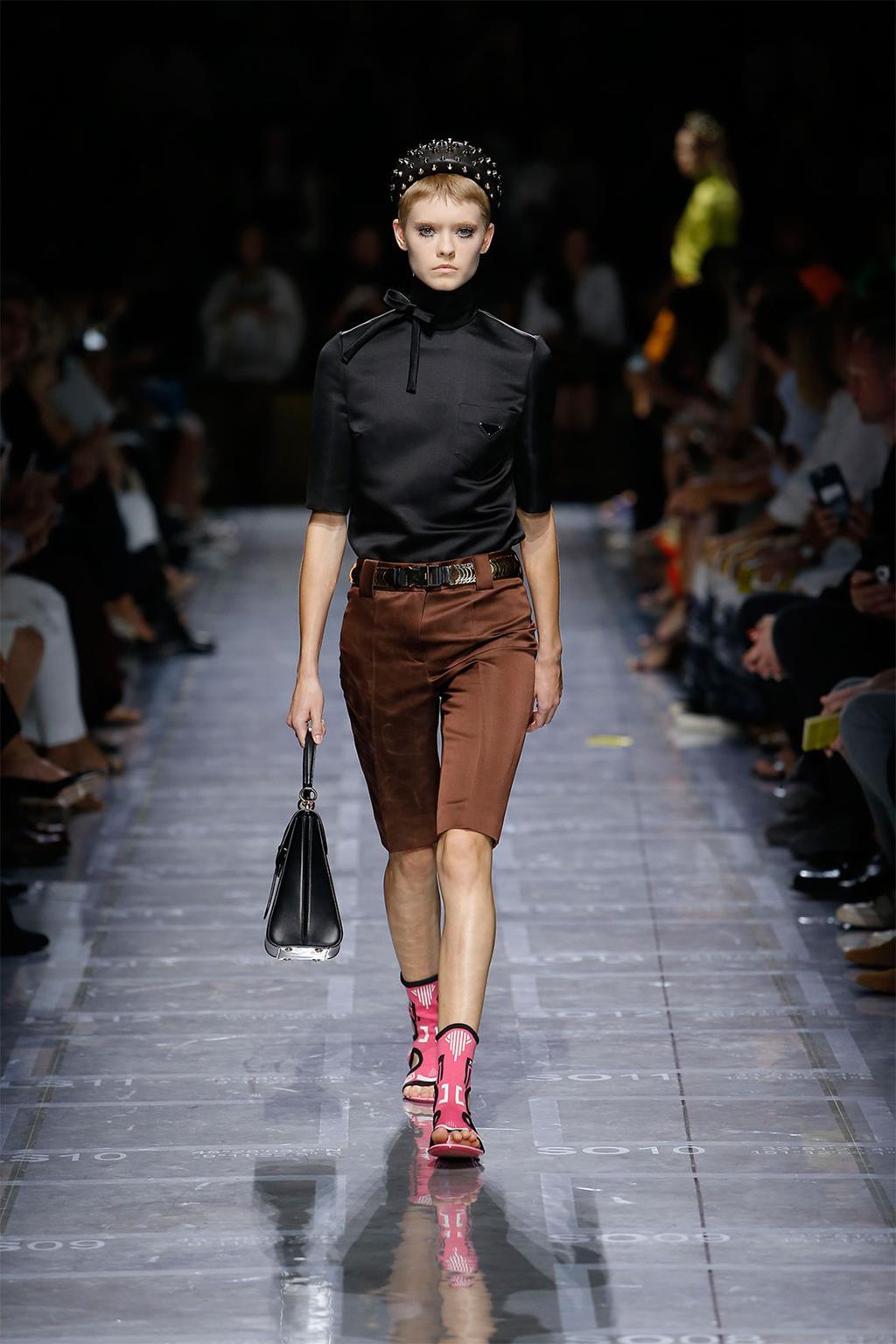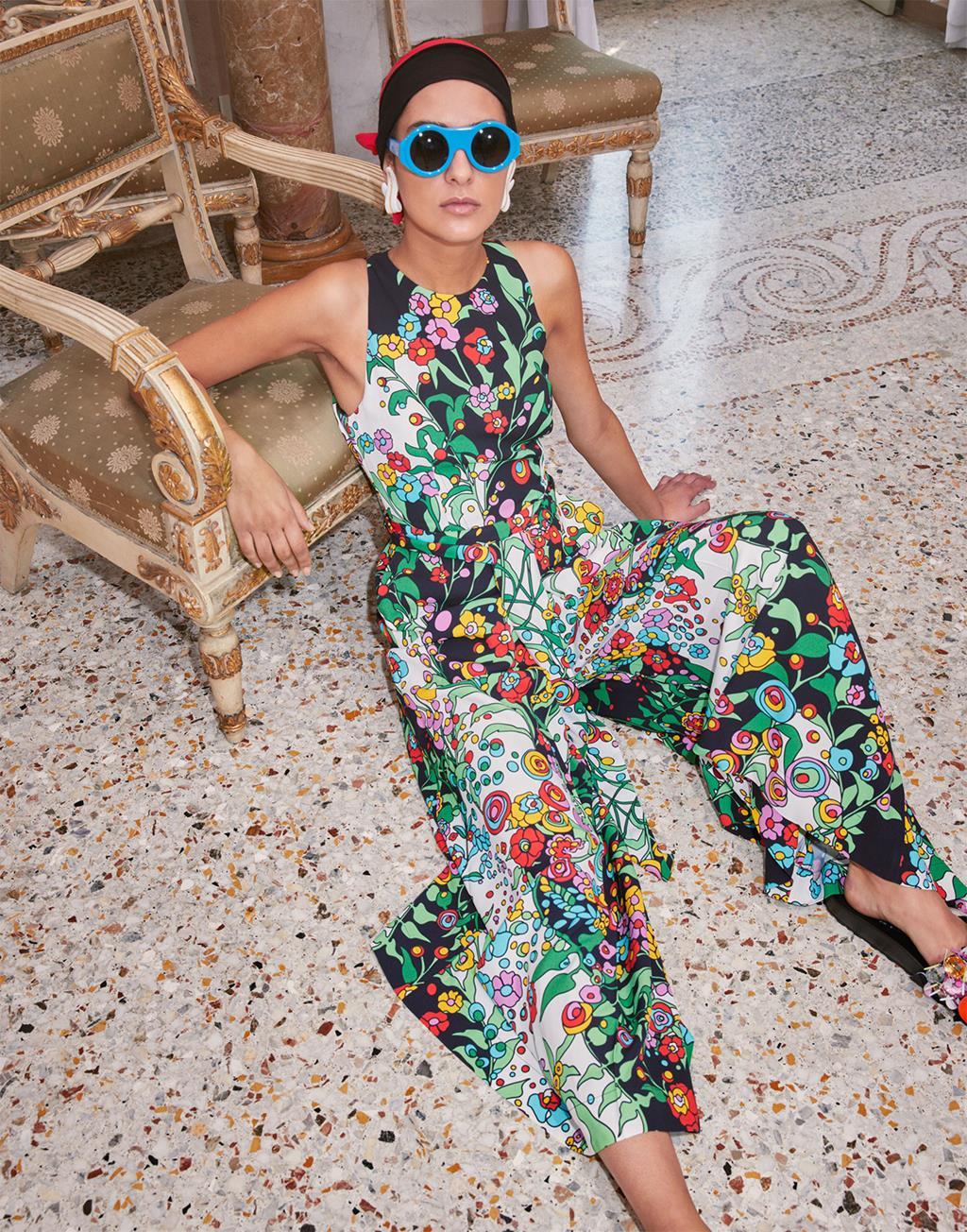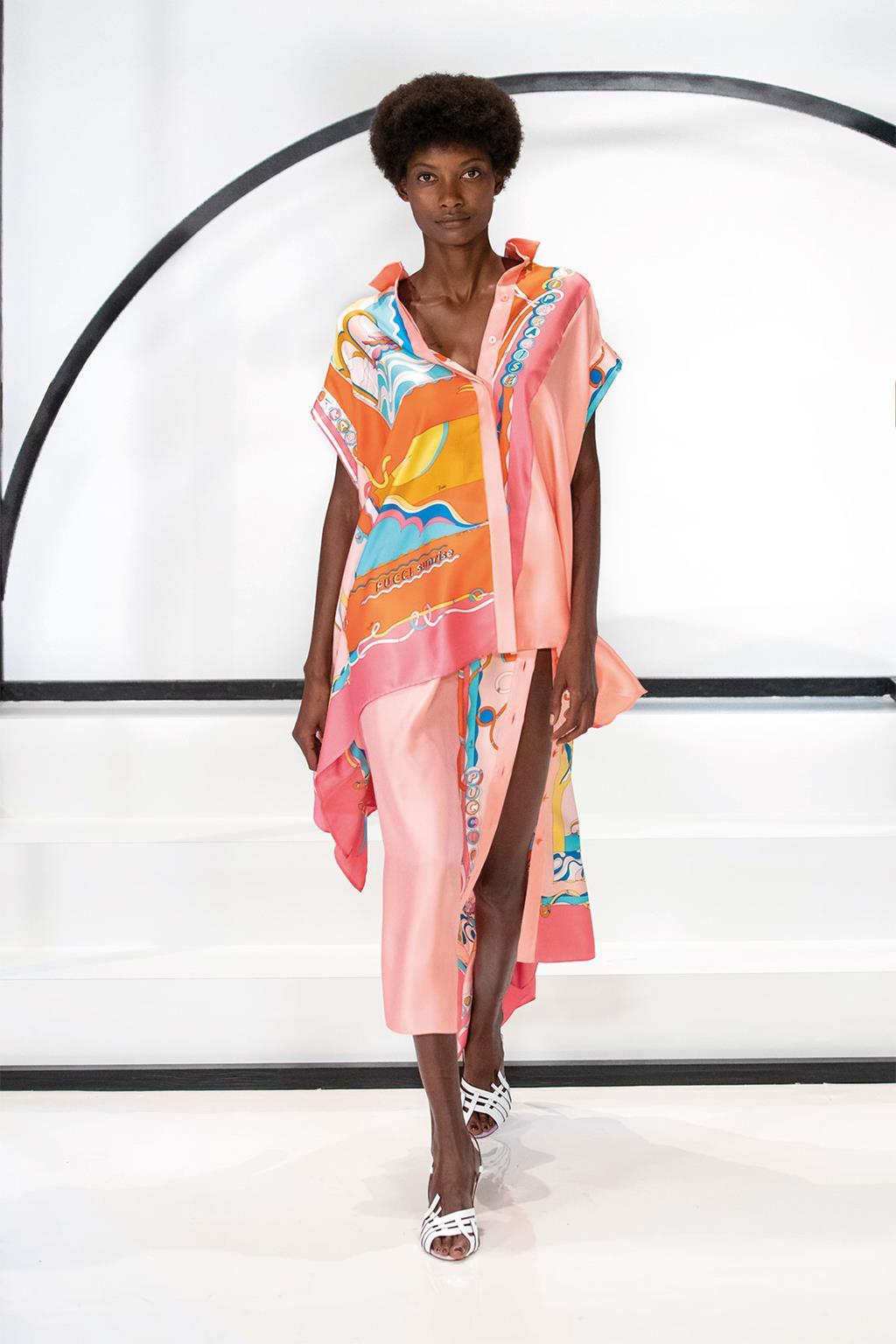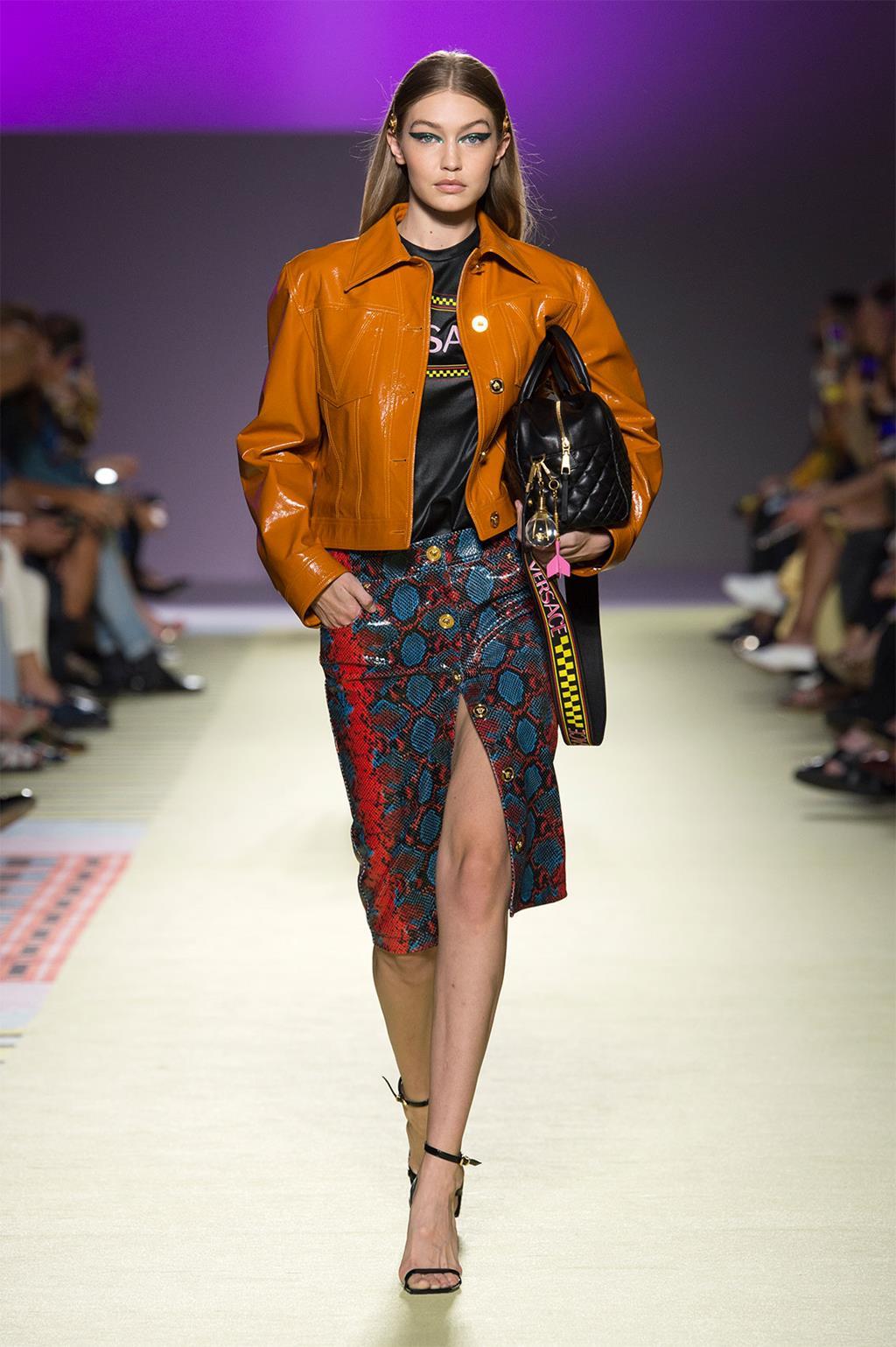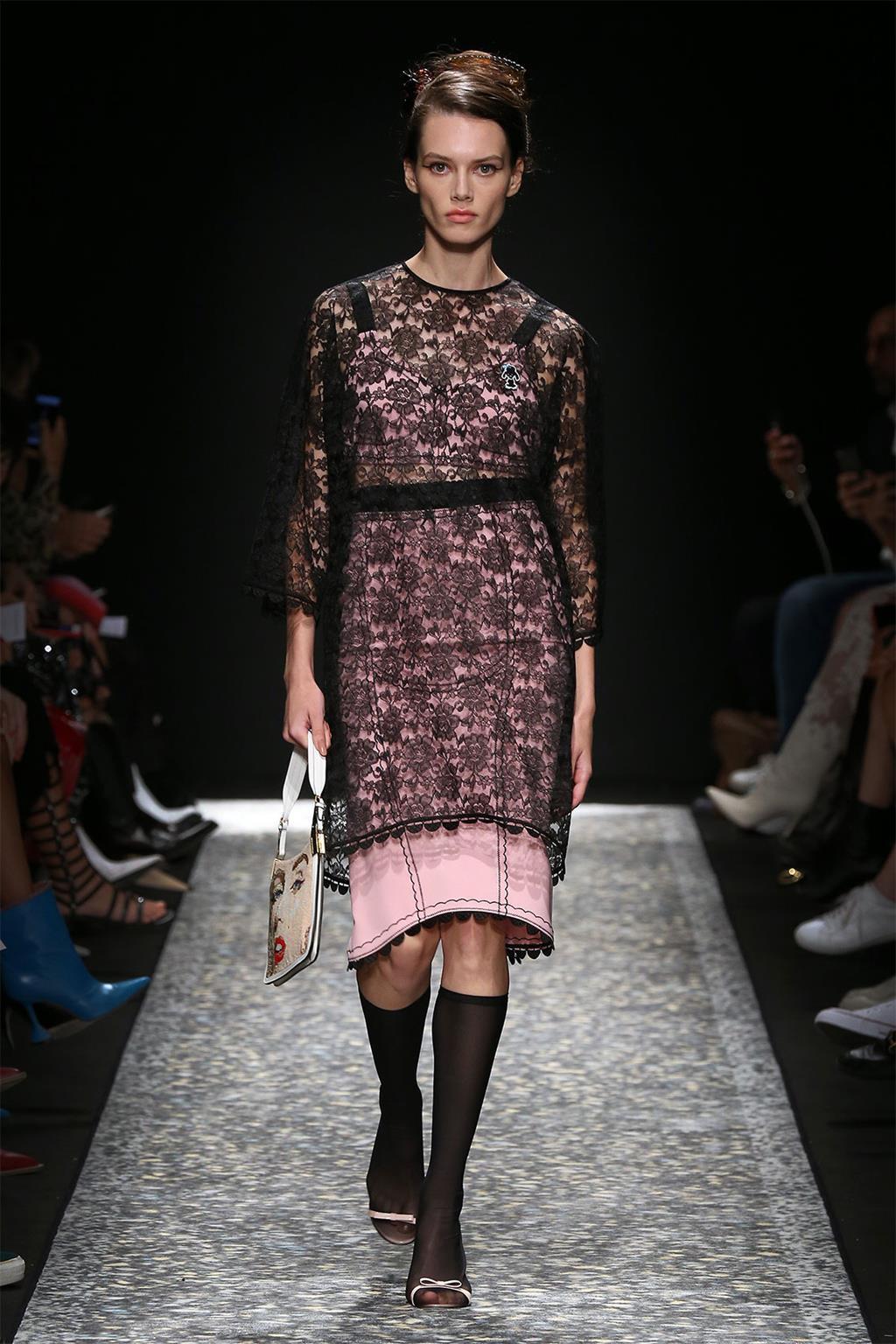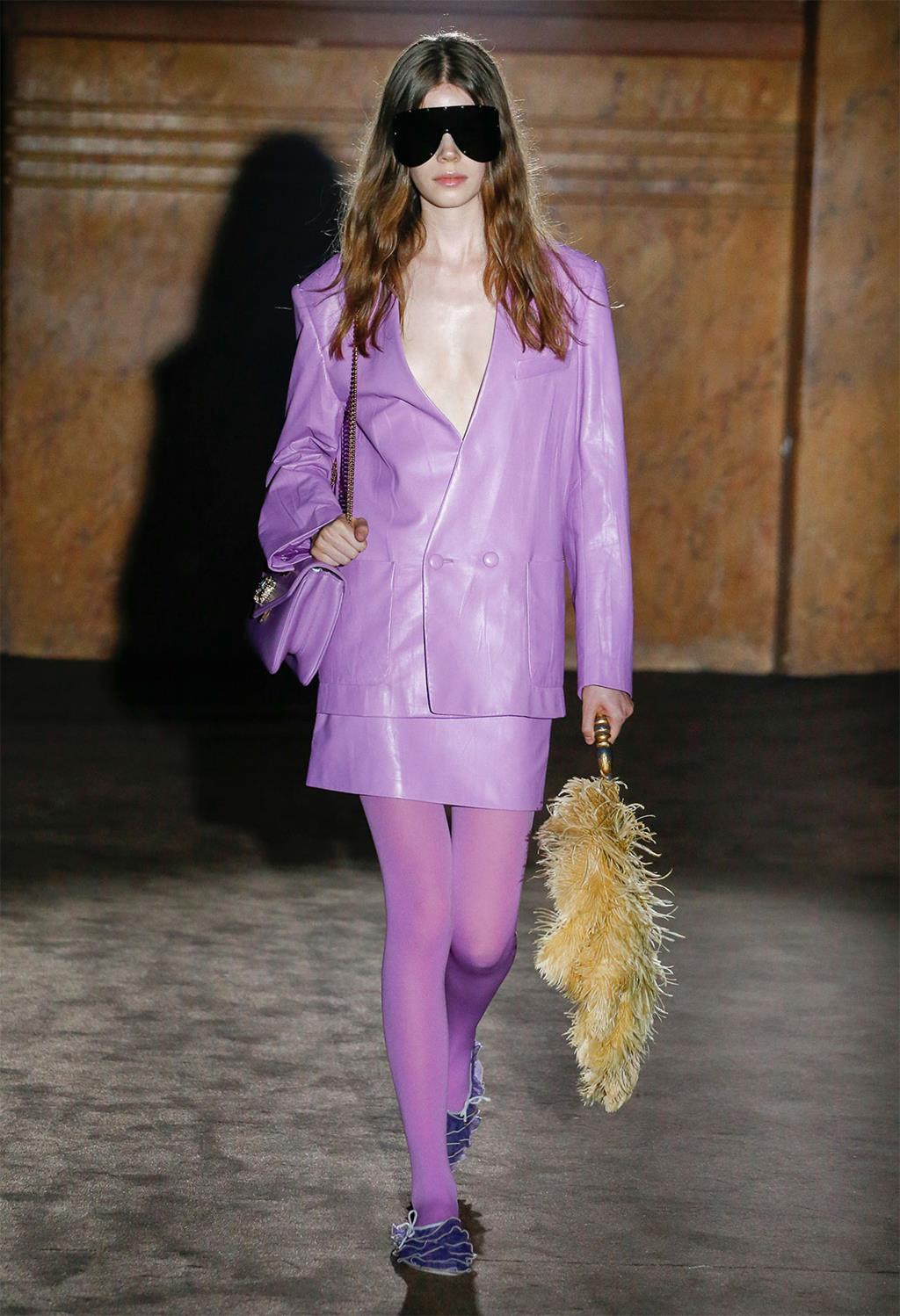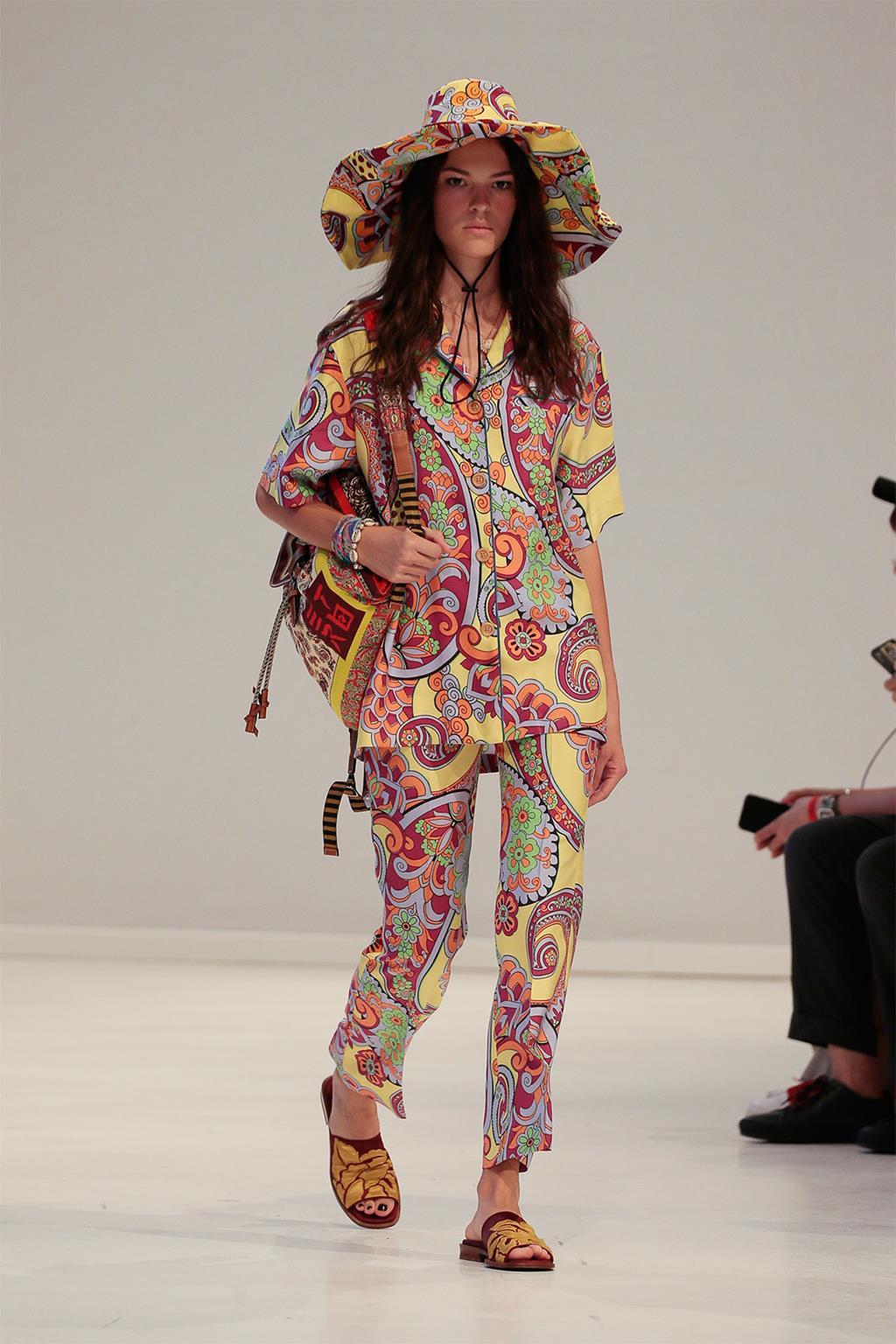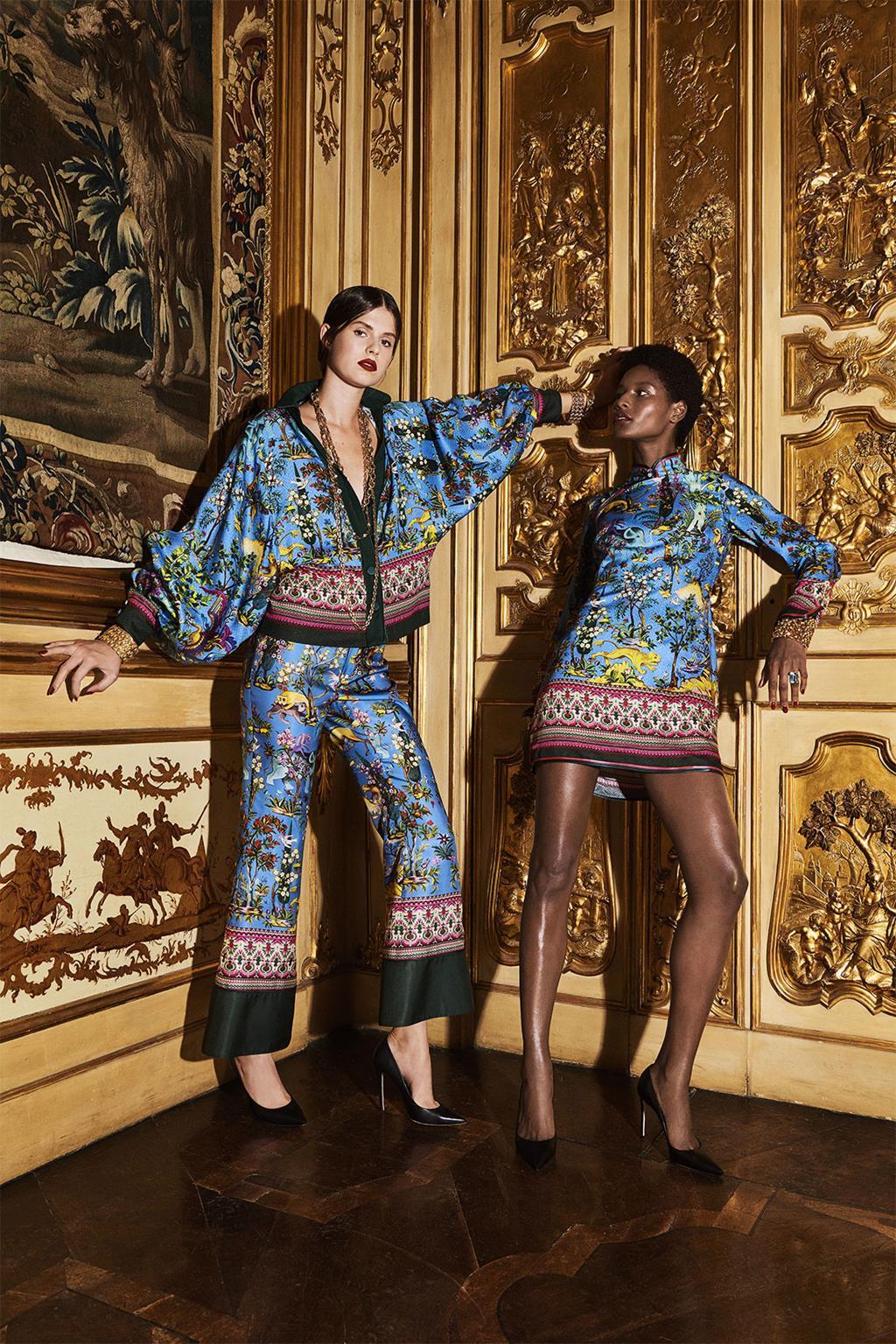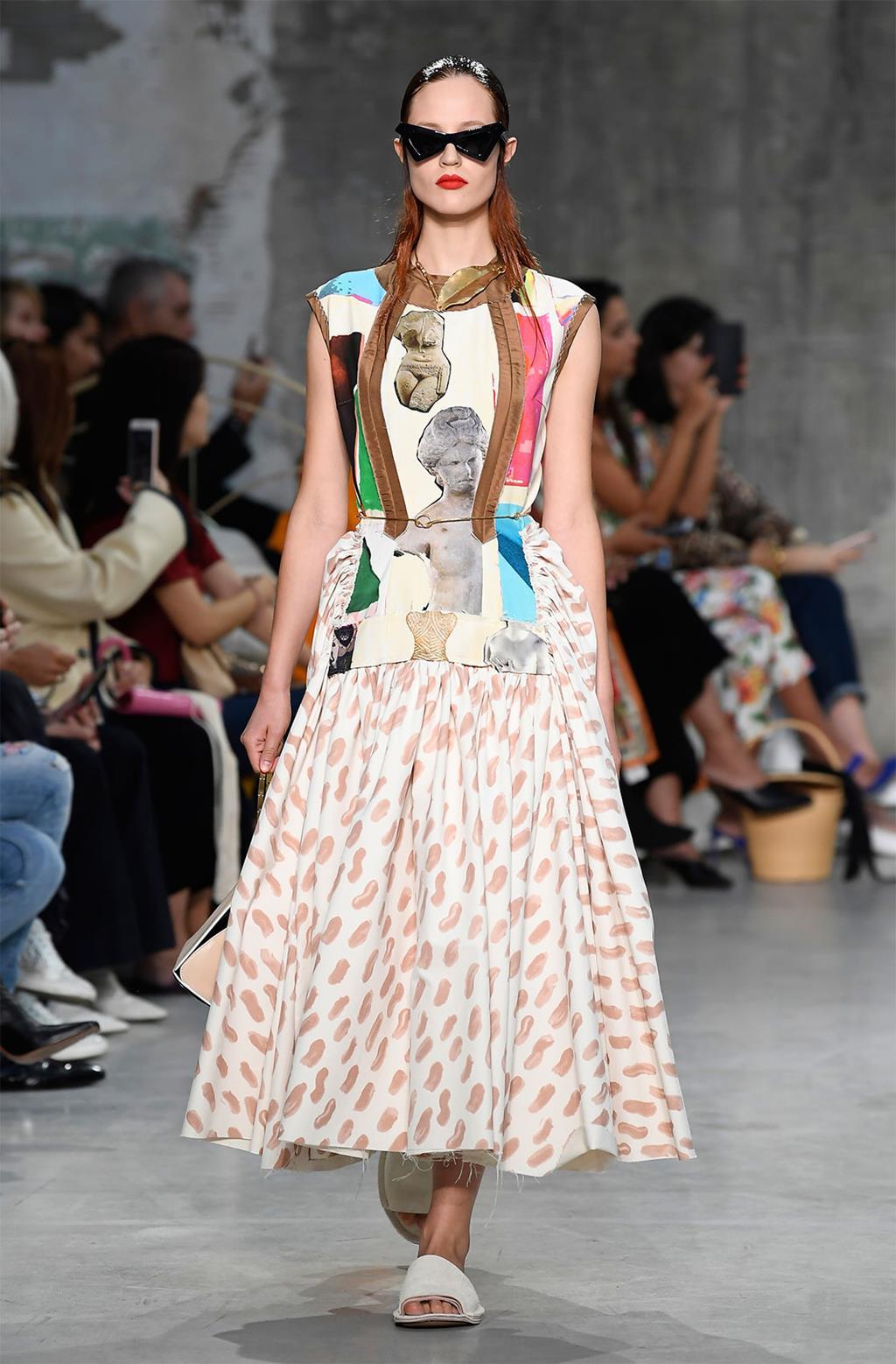 As late summer lingered in northern Italy, Milan's designers were happy to look ahead to the next one. Instead of wintry angst there were lots of light layers in bleached shades of sand, sky, sea and earth. Prints were in abundance, but a step away from overblown maximalism and they focused on cleaner, modern lines (Jil Sander and Marni were the standouts). Watery iridescence softened evening wear while sporty underpinnings and a feast of summer leather were the surprises.
In neutral
Loose, subtly toned layers were last a thing in the 1990s but beige linen knit doesn't cut it now. Now the mix is the palest possible – white, ivory and cream, or soft earth and sky shades, and each brand has a viewpoint. Jil Sander began with a square, which was a top, shirt or jacket, and layered it over easy trousers or asymmetric skirts, while Marni cut, gathered and draped adventurous shapes, hand-painted with textured dashes or abstract florals. Max Mara, Agnona and Loro Piana all fashioned smooth, subtle luxury while Brunello Cucinelli added a touch of haute-hippie handcraft.
Leather plethora

Many Italian luxury brands started with leather and today's global fashion is non-seasonal, so skin works in summer; especially with new techniques making it as soft as silk and as thin as paper. This was exemplified in new levels of craft and drape at Tod's, with pleating and sensuousness at Fendi, it was casual yet structured at Prada, as patent at Max Mara, body-con and draped at Versace, and butter-soft yet substantial at Marni, Ferragamo and at Gucci.
Print and patch

Milan's prints suggested summer in many ways: a vintage Oriental feel to flamboyant birds at Fendi, monkeys among tropical leaves at For Restless Sleepers, otherworldly foliage at Ferragamo, pastoral florals at Luisa Beccaria, fresh-looking nautical geometrics at Prada, and uplifting brights at Emilio Pucci, Stella Jean, La DoubleJ and Dolce & Gabbana. Mixed and patched together prints are a new story. This style was slightly ethnic at Etro, used modern art at Marni, was upcycled by new sustainability star Tiziano Guardini, and got sexily draped and ruffled in 1990s mode at Versace.
Subtle sports

"Athleisure" is thankfully back in its functional box, along with ugly trainers. Sophisticated sports style now means coated silk parkas at Sportmax, Jil Sander and Loro Piana, worn-looking trainers in subtle colours at Gucci and plenty of to-be-seen sports underwear, the latter with low-cut shirts at Sportmax, under crystal-edged black chiffon at Marco de Vincenzo, giving a body-con vibe to print dresses at Versace and with a surfer mood at Etro and Emporio Armani. But the cycling shorts are perhaps best left to men in Lycra.
Iridescent glow

Milan did its own version of summer evening shine, and it's subtle. A delicate, silvery iridescence suffused watery or soft sunset shades at Giorgio Armani and Fendi, glowed gently on toned-down brocades at Dolce & Gabbana and glinted in clear sequins nestled in knitwear or as fine-metal chain trim at Brunello Cucinelli. Best of all was Missoni's take, which used myriad patterns of softly shaded, textured and gently sparkling gauzy knits, in a celebratory show to mark the brand's 65th anniversary.