Naples Now
Whether its dining, shopping or overnighting, the Italian metropolis is ripe for discovery
Sponsored by

Italy's third largest city has a flair for the dramatic: from show-stopping views of the sea and colossal Mount Vesuvius to its rich, zesty cuisine and breathtaking pieces of ancient art, Naples wears its heart on its sleeve. Herewith, Centurion's primer on how to best experience the City of the Sun. 
Bedding down
Striking vistas of the Castel dell'Ovo set the scene for the Royal Continental hotel, a classic 1950s design by Gio Ponti, while Palazzo Esedra's sleekly modern aesthetic stands in graceful contrast to Neoclassical elements like columns and period paintings. On the second storey of a Baroque townhouse, the Casa D'Anna's four art-filled rooms make for cosy homes away from homes just above the bustling market at via Verigini.
 
Dining out
At Palazzo Petrucci, Michelin-star chef Lino Scarallo marries trend and tradition with his contemporary take on local cuisine, an approach also championed by protégé Marianna Vitale at Sud, in the city's western suburbs, as well as by Salotto Parthenope's Salvatore Iannone, whose neo-Neapolitan dishes are right at home in a chic space near the city centre.
Capodimonte Museum © Armando Mancini via Flickr
Arts & Culture
Culture vultures hit fertile ground in Naples; there's the National Archaeological Museum, with its rare Greco-Roman artefacts, including some from Pompeii; the Museo d' Arte Contemporanea Donnaregina is its modern-day counterpart, offering a significant permanent collection and rotating exhibitions by big-name talents; the Capodimonte Museum, housed in an erstwhile palace, boasts works by greats from Michelangelo and Botticelli to El Greco and Andy Warhol.

Jewellery & Fashion
Make sure to set aside a little time for some serious retail therapy. There's a little something for everyone, from intriguing sculptural jewellery at Paola Grande and Contemporastudio to Marinella's legendary silk ties, Mariano Rubinacci-trained Anna Maturozzo's bespoke shirts and the seriously stylish fashion at Roberta Bacarelli's boutique.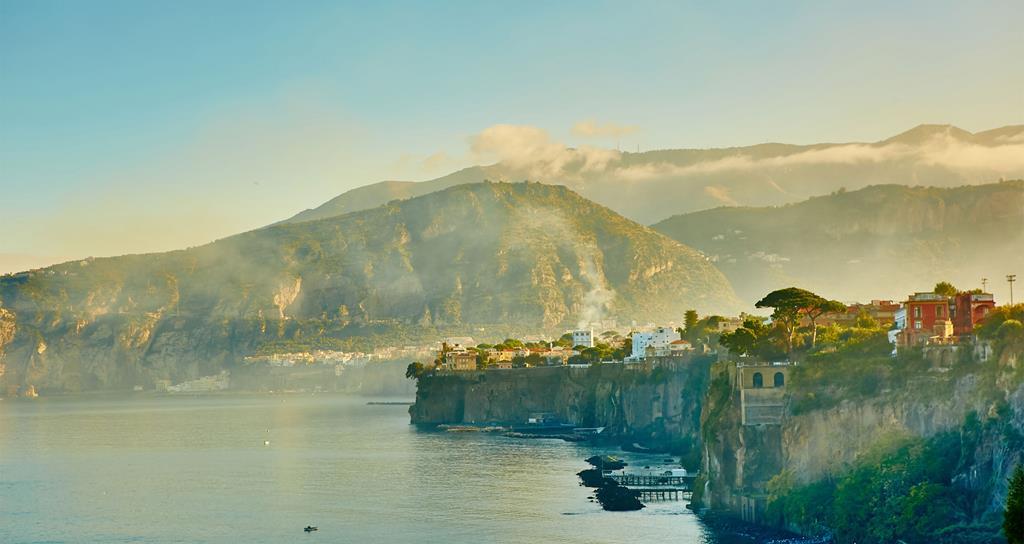 Sorrento
Venturing Beyond
Further afield, the azure Amalfi Coast beckons. For a carefree day spent swimming in crystal-clear waters and exploring a 16th-century mountaintop tower, it's hard to resist the siren call of the Bay of Ieranto in Nerano, while the Valley of the Mills in Sorrento tempts visitors with its beautiful waterfalls, rare flora and a fascinating Paper Mill Museum. peoples, offering unique insights into life in the Dolomites.
Find your perfect jet with NetJets.