Qantas Dreamliner Menu
New long-haul menus help reduce jetlag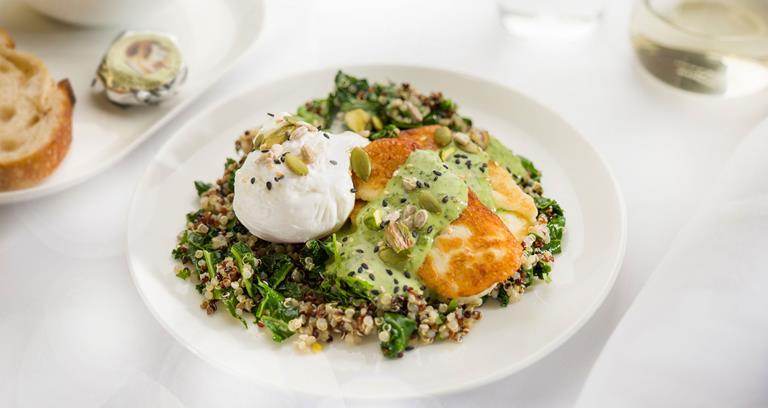 Poached eggs with kale, quinoa, grilled halloumi, pistachios, seeds and herbed tahini dressing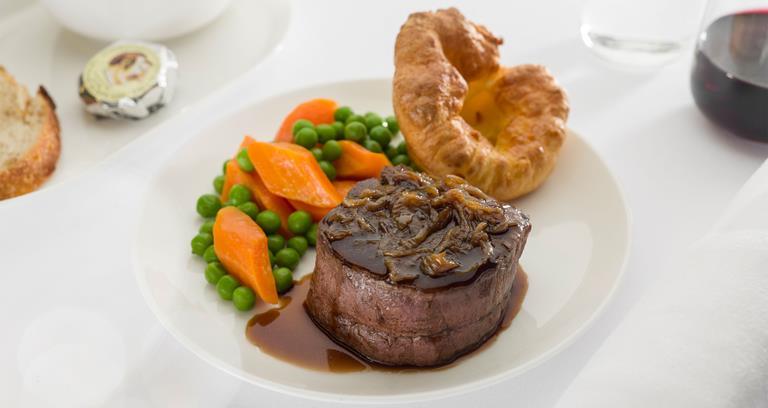 Roast English beef with Yorkshire pudding, peas and onion gravy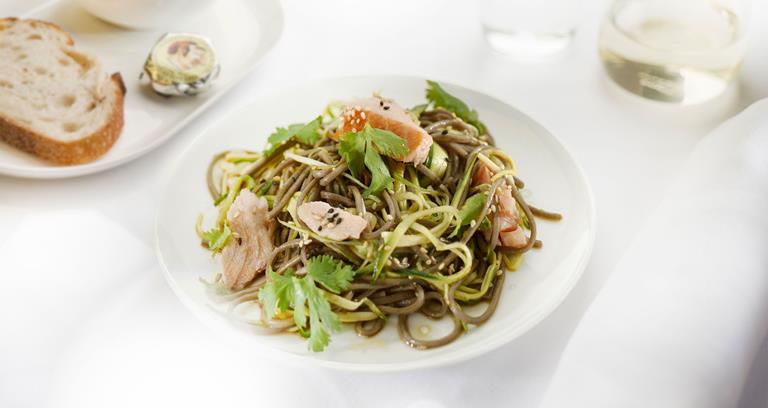 Smoked salmon, soba and raw zucchini noodles with ponzu dressing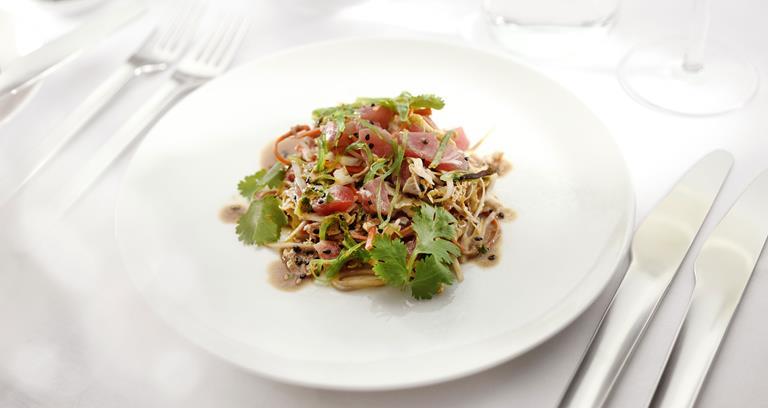 Tuna poke salad with wakame and sesame soy dressing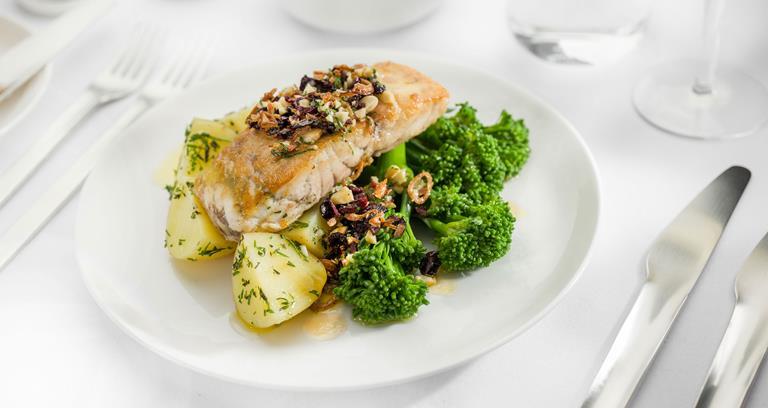 Seared Cone Bay barramundi with herbed garlic potatoes, broccolini, lemon, olive and almond sala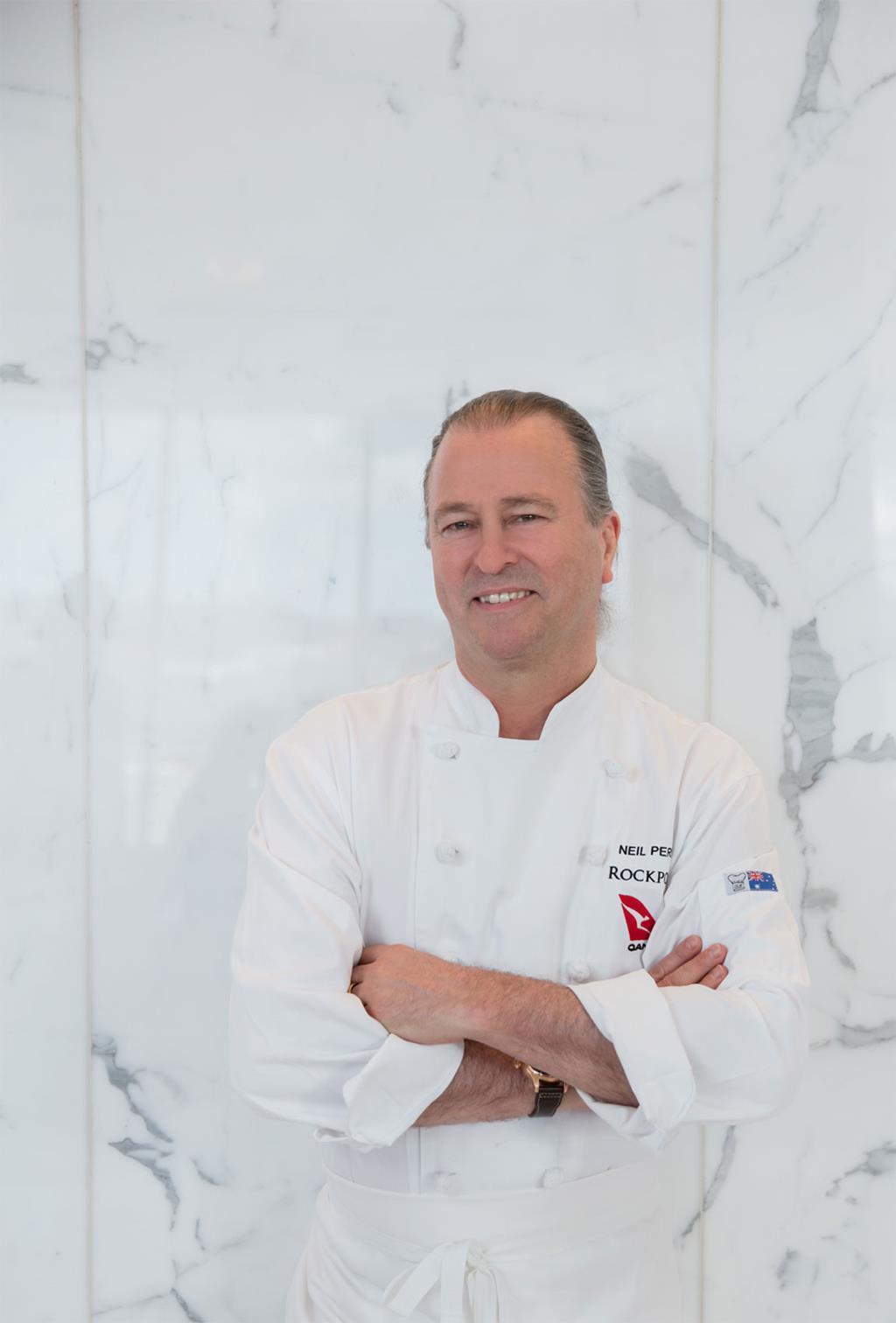 Qantas' Creative Director of Food, Beverage & Service Neil Perry
Sponsored by

A range of new menu items on Qantas' new 787 Dreamliner Perth to London aims to increase hydration and thus help to reduce jetlag. Combining research from the University of Sydney's Charles Perkins Centre with in-house long-haul expertise, the resulting dishes also encourage sleep at optimal points during the flight.
Qantas' Creative Director of Food, Beverage & Service Neil Perry outlined work with clinical sleep specialists, nutritionists and metabolic scientists which helped form the basis of the new menu additions, whilst stating that certain customer favourites would remain on the menu, albeit with "special ingredient additions and exclusions."
The next stage in the process is trials - specifically with a group of Frequent Flyers on said route, equipped with wearable technology and apps designed to collect data. Before, during and after the flight, these passengers will have their hydration levels tested, as well as their sleeping, mental and eating patterns being monitored throughout. The results should provide new insight into how long-haul flights affect the body, and how Qantas can best accommodate passengers through the experience.
The new menus debuted on Qantas' 787 Dreamliner services from Perth to London on the 24 March, where passengers were able to both taste and test the differences.
The menu features ingredients that promote hydration - such as green leafy vegetables, cucumber, strawberries and celery. Other ingredients are tailored to particular times of day, for example chilli, in order to improve the flight experience. In addition lighter meal options are also available, such as the tuna poke salad bowl.
The changes also introduce new beverages, for example probiotic Bc30 infused Botanica cold pressed juice shots and a bespoke herbal tea that encourages relaxation. The latter was designed specifically for Qantas by Dilmah and is made from lemon verbena chamomile and lemongrass. Two other examples are a hot chocolate bedtime drink and organic kombucha. The former combines warm milk with chocolate containing the sleep-inducing amino acid Tryptophan to help prompt the body's sleep cycle. The latter is by Remedy, a cultured sparkling drink packed full of natural probiotics that help with digestion.