James Cameron's New Zealand – Part 1
The filmmaker describes just why the country has such a powerful hold over him and his family
Sponsored by

James Cameron – the Canadian filmmaker whose legendary curiosity has taken him to the depths of the ocean and into vividly imagined cinematic new worlds – has documented on film his love of New Zealand. In a new video clip shot in the country, Cameron appears in several locations – hiking through an ancient forest, exploring an ice cave on the Tasman Glacier, cycling beside Lake Pukaki, kayaking through a river canyon – discovering natural wonders and revealing his deep appreciation for the people and country where he lives and works.
Four years ago, Cameron – the director of 11 major blockbuster movies and Hollywood's highest earner – and his wife Suzy Amis Cameron, established a family home on a coastal estate not far from the capital city of Wellington where he is currently immersed in the development of the next Avatar. They divide their lives between their homes in New Zealand and California. Recalling his first visit and unexpected discovery of New Zealand in the mid-1990s, Cameron describes it as "my kind of country", because of the "sensory stimulation" of the natural environment and "making real connections with people".
I came as a stranger. I knew very little about New Zealand and I left in love with it.
James Cameron
"Not just the land, the beauty of the land, obviously, is very seductive but there's something about the dynamic spirit of the people." Back in October 1994 and en route to the South Pole via Christchurch in New Zealand's South Island, Cameron found himself with two weeks to fill in while flights down to McMurdo Station in Antarctica were on hold.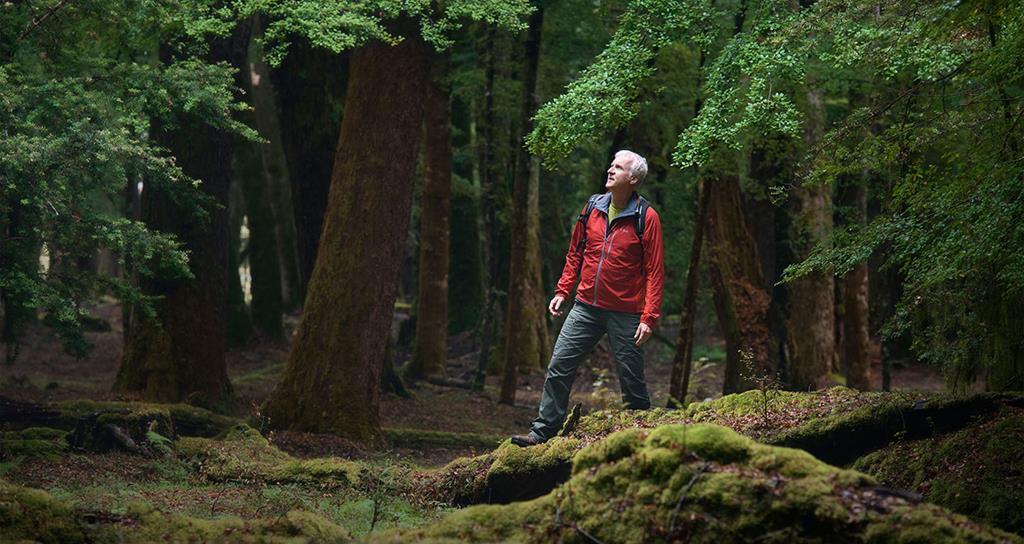 Paradise, Glenorchy
"I rented a car and just started driving around the South Island and it was just amazing. I had such a wonderful time driving around by myself, talking to people and meeting people. "It was early spring and everything was in bloom, all the wild flowers on the hills, there was so much colour and the people were just so easy to talk to … even in the city, where people took the time to give you directions and they wanted to know where you were from. That's part of the national character that you actually talk to people here. I came away 10 days later saying I'm going to come and live here someday. I had never felt that connection to a place that strongly before. And I never really lost that dream."
On that first visit, Cameron travelled north on the South Island's east coast from Christchurch to the whale-watching centre of Kaikoura, inland to the alpine spa resort of Hanmer Springs and finished his road trip at Blenheim in the Marlborough wine region – the centre of New Zealand's world-leading sauvignon blanc production. "Kaikoura, going out seeing the whales, going up to Hanmer Springs and jumping off a bridge that was, you know, like 40 metres high or something like that … then, you're hanging upside down and there's a boat that comes up in the rapids underneath you and picks you up. I thought this is my kind of country, this is a fun place.
It was in Kaikoura whale watching that Cameron had his first experience of New Zealand's Māori culture. "I've come to appreciate the Māori connection to the whales and to the ocean, in general, since then. I think it's profound. They came here from thousands of miles away by canoe … with a respect for the ocean."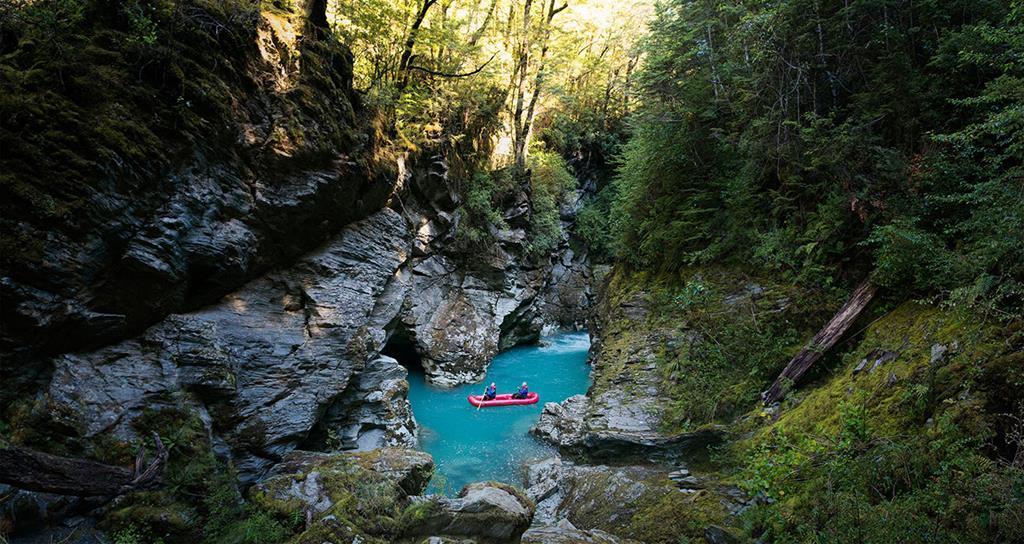 Dart River, Glenorchy
James Cameron has been deeply impressed by how indigenous Māori culture and its world view of the natural environment influences the modern New Zealand lifestyle. "Part of the rich experience of New Zealand is the indigenous culture and how it's still a big part of life » here for New Zealanders. All the names are Māori names and everybody loves that. It's part of the national identity and you don't see that in other countries colonised by European countries where the indigenous population kind of gets stamped out or it's only in museums. "Here it's [Māori culture] alive and it's dynamic. You find them just so generous and welcoming, and wanting to share their relationship with the land and with each other and so on. I love that sort of thing myself. I can't imagine anybody coming here wouldn't be fascinated by it."
Home in New Zealand for the Cameron family – James, Suzy, and their family of four – is on an organic farm in the Wairarapa region, on the south coast of the North Island. Nearby Martinborough is a small wine-growing region, famed for its high quality red wines, and the couple own an organic food store Food Forest Organics, in neighbouring Greytown. From the farm, the filmmaker is able to easily commute to Wellington's Miramar film hub where the Weta Group is based. "It's a very relaxed feeling in the Wairarapa. It's a beautiful, long valley … you come all the way down to the coast and you get to Cape Palliser and it's just stunning, one great view after another. [In] my writing office here, I just have to open the drapes and look out. It's like a living painting, looking out across the bluffs and it's never the same view two days in a row. The clouds are different, the quality of the light on the land is different, the weather's different."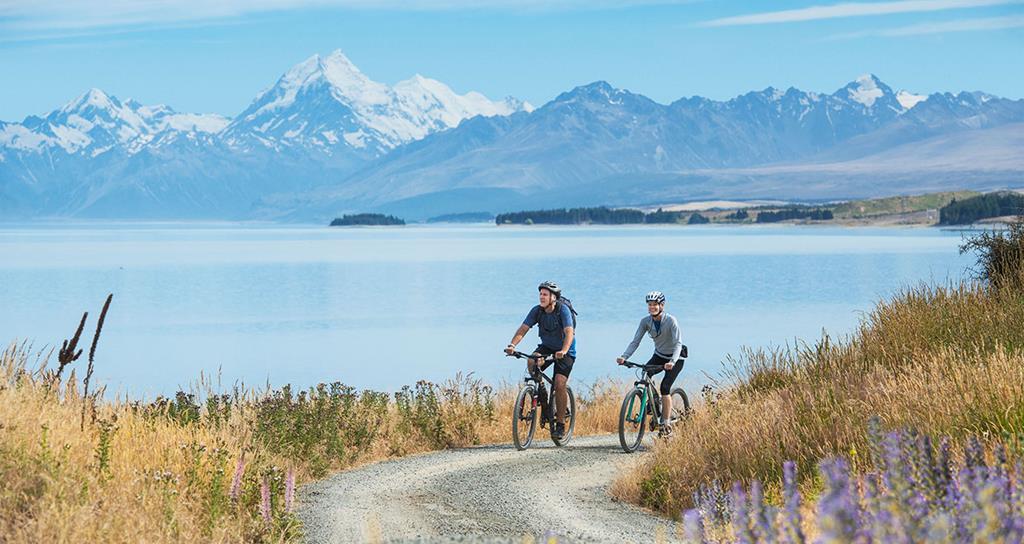 Lake Pukaki, Glenorchy
At home in New Zealand, Cameron says the family has a different dynamic. "When I was a kid I was very curious about nature. Now that I'm back here in New Zealand, it's sort of awakened that childhood sense of the infinite possibility of nature, and I see that in my kids as well. They seem to come alive more here. It's not that we're on vacation because the kids go to school and we're here for a couple of months at a time, but it's a different dynamic." The Cameron family is still actively discovering their new home. "We've never gone anywhere that wasn't amazing and, you know, we've been here four years now and we feel like we're just scratching the surface.
"If you enjoy the outdoors and you enjoy a sense of adventure, you're not going to be able to beat this place anywhere in the world. "I don't think of it as a tiny country. It's the size of California but California's got a population of 37 million people. In New Zealand you've got 4 million people that are quite dispersed - a relatively small population for the amount of land and yet the infrastructure's really good so driving is really quite easy around the country.
If you happen to like helicopters like I do, you could see 10 of the most stunning places you'll see in your lifetime in a day. If you're driving, an hour and a half or two hours, the country just unrolls toward you like an IMAX movie.
James Cameron