James Cameron's New Zealand – Part 2
James Cameron talks about inspiration, innovation and his New Zealand love affair
Sponsored by

James Cameron – the Canadian filmmaker, explorer and environmentalist who has directed the two highest grossing films in history – realised a long-held dream when he returned to New Zealand to make his visionary 2009 blockbuster Avatar. While working in New Zealand on the scripts for the four planned sequels to Avatar, Cameron spoke at length about his passion for New Zealand, and the inspiration that he draws from its natural environment, people and innovative culture.
"When I first got here and saw how stunning the South Island was, I always thought I could come back here to live, but I never dreamed at that point I'd actually be making films here. Since 1994 I'd always intended to move to New Zealand," he says. His comments feature in a new video clip shot in New Zealand. James appears with his wife Suzy Amis Cameron in a series of spectacular outdoor locations – hiking, cycling, kayaking, and exploring natural wonders – while revealing his affection for the people and country where he has chosen to live and work.
Four years ago, James and Suzy established a family home on a coastal farm not far from the capital city of Wellington where the Avatar sequels are currently in development. The Cameron family divides their time between their homes in New Zealand and California.
In New Zealand, they maintain their sustainable vegan lifestyle in a rural environment while enjoying easy access to city culture and highlights. Home is an hour-and-a-half drive from Wellington, and 20 minutes from Martinborough and some of the country's top pinot noir vineyards.
"There's too much to do in New Zealand. Every day is different and you never really experience that same thing twice. There are so many shops, cafés and restaurants to explore and if you ask someone on the street for a recommendation, they'll be more than happy to help," Cameron says. "Martinborough is fantastic - there are some really world-class wines. There are other wine regions obviously around the country but I don't know them as well 'cos I don't live 20 minutes away."
There's "plenty to do" in Wellington. "Don't expect New York, but in a good way. Wellington is exactly the right size for a city because it's big enough to offer you everything that a big city can have in terms of the arts and theatres, and all the amenities, and yet it still feels like a town - you can get everywhere on foot, if you want to." The filmmaker's connection with New Zealand goes back to 1994 when he first visited and travelled around the South Island while waiting to catch a delayed flight from Christchurch down to the Antarctic.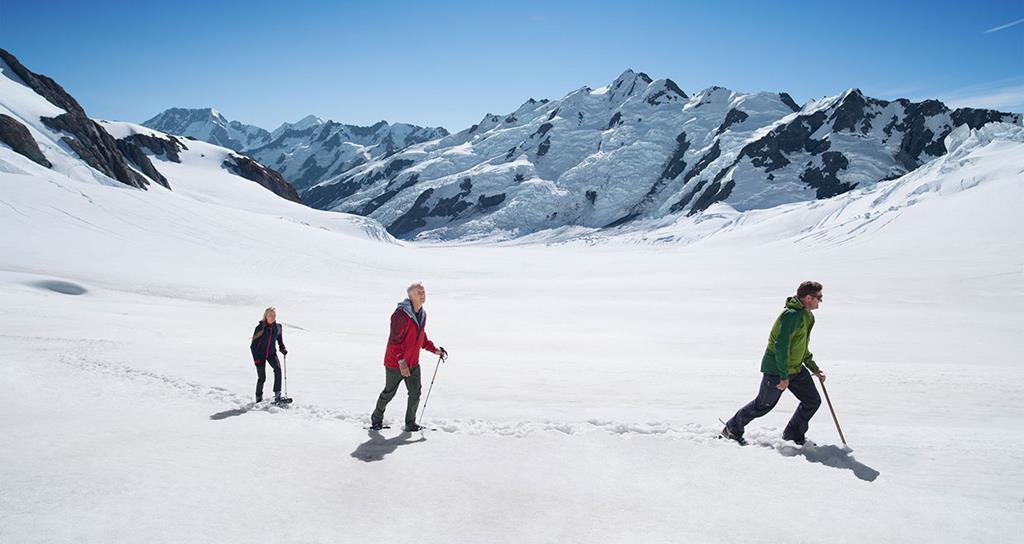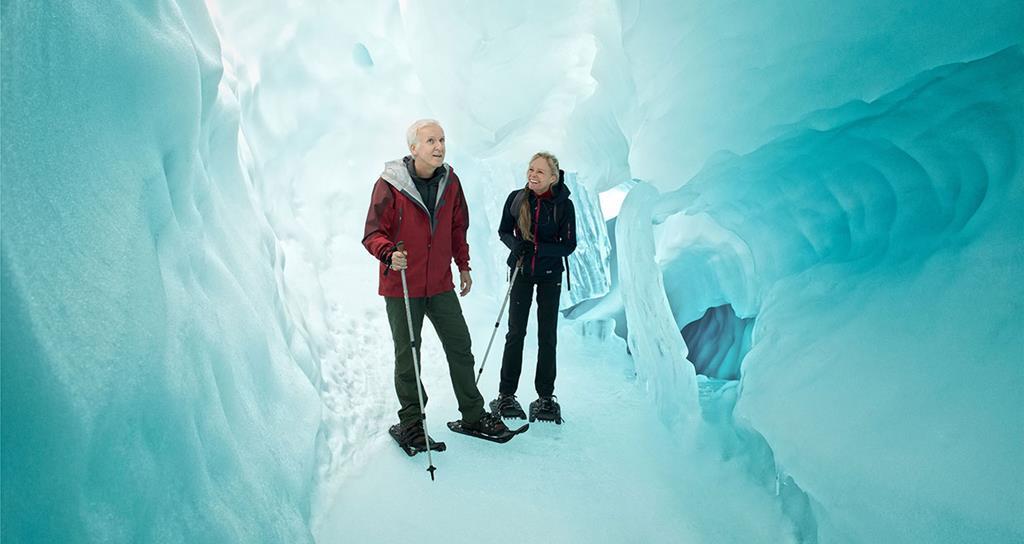 "I came as a stranger. I knew very little about New Zealand and left in love with it. Not just the land, the beauty of the land obviously is very seductive, but there's something about the dynamic spirit of the people," he says. "I find New Zealanders just to be kind of the sanest people in the world. I mean they're nuts when it comes to jumping off bridges and flying you around in helicopters, but nuts in a good way. They're self-sufficient, hardy, friendly."
As a filmmaker who has worked for more than a decade in New Zealand, Cameron is liberal in his praise of the local film industry's world-class capability. He's a regular visitor to Wellington's Miramar film hub and the Weta group of companies that provide the creative and technological forces to bring to life his vividly imagined science-fiction world.
On Wellington's internationally celebrated film community, he says:
I don't think the world saw [it] coming, you know, that it could be a world-class film production centre.
"Weta Digital of course, whom I work with, are the world's leaders in the kind of really cutting-edge CG animation fantasy filmmaking, that's all innovation. The biggest computer in the southern hemisphere is in Wellington and it's out behind Weta Digital. It's so big that it has little cooling towers to keep it cool. It's true!"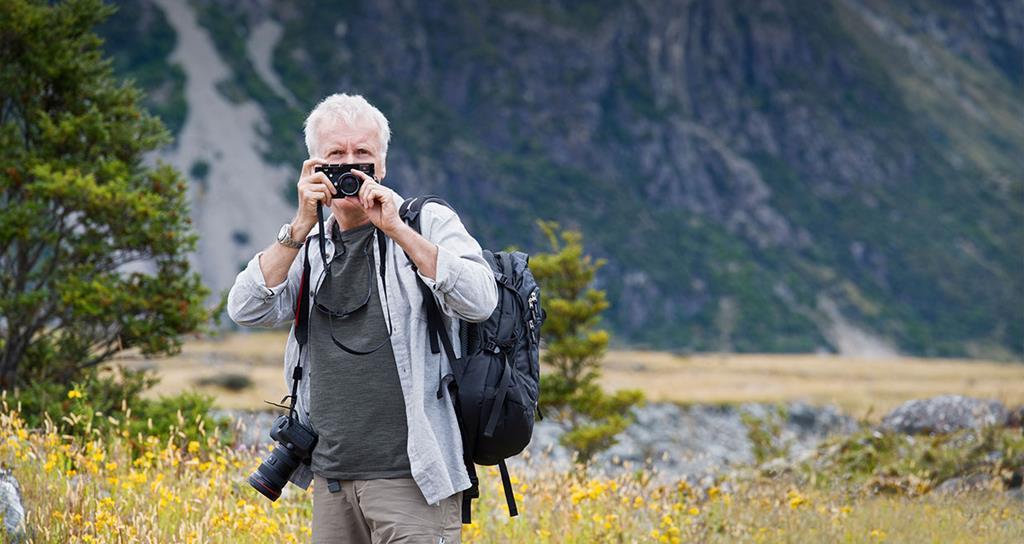 Aoraki, Mount Cook
While the natural landscapes are top of the mind when it comes to encouraging friends and family to visit, Cameron's return was more about what happens indoors."If you were making a film that requires a landscape, this would be a fantastic place to do that. The irony is that Avatar was shot entirely indoors; we came here for Weta Digital to create cutting edge visual effects. There is more to filmmaking here than the gorgeous landscape. "You could do a film here with no visual effects or with two thousand, five hundred visual effects shots like we » did on Avatar. Cameron's thoughtful commentary ranges across the influence of a diverse landscape on culture and national identity. "Adventure is in New Zealand's genes. Look at the things that have been invented here. The jet boat was invented here, every personal watercraft, jet-ski in the world is derived from the DNA of that early jet boat design.
"I find that New Zealand has the best of everything. Yes, there is the rural tranquillity and connection to the land but the cities are vigorous and dynamic. Wellington, Auckland, Christchurch - there's a lot of energy in the arts. 
New Zealanders have always been inventive and highly individualistic. Take that and funnel it into the arts and you get some pretty amazing things.
"There's a rich food culture here and there's something about the way in which people interact around food and wine and the arts, it's part of the national character. You get to know the restaurateurs and the chefs. As a vegan, it's challenging everywhere but we have excellent vegan chefs that we know here." Wellington's combination of a relatively small population in a compact setting makes it easy to get to know people. "They want to talk to you, hear your story, tell you their story. It's a great place to be a writer 'cos you're going to hear a lot of stories every single day."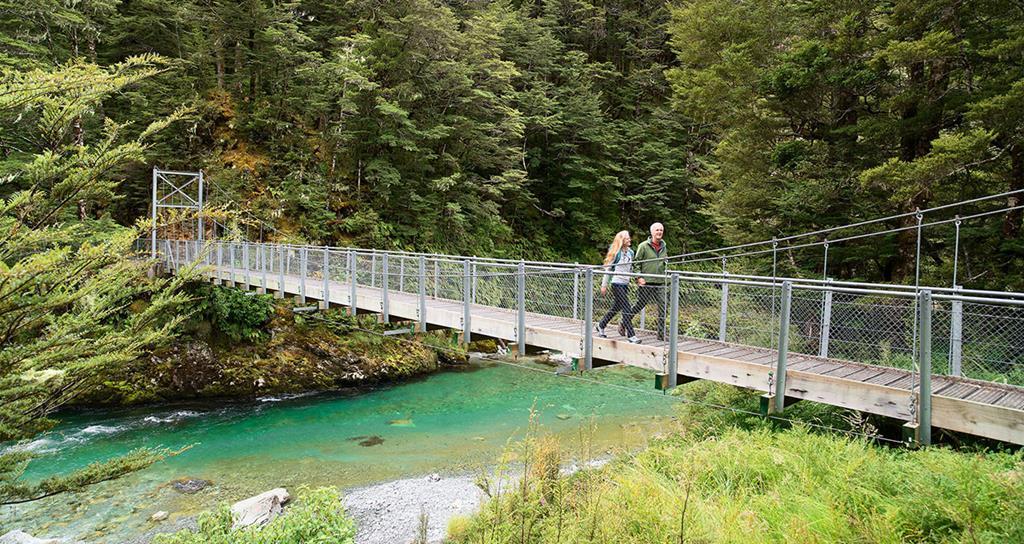 Routeburn Track, Fiordland
"Everybody here really feels connected to what went before them. People are really proud of their history. There is a hybrid vigour that comes from the two cultures overlaying on each other." Te Papa Tongarewa – Museum of New Zealand, occupying a prominent spot on Wellington's downtown waterfront, is the country's most significant national collection of stories and artefacts, and a place where James has learned much about New Zealand. "Te Papa is one of the best museums in the world. My kids love it." Auckland – New Zealand's largest city, otherwise known as the 'city of sails' – has no equal for maritime culture with "some of the world's best sailors, some of the world's best sailing teams, regularly winning the America's Cup".
Auckland is a big, vigorous, energetic city, it's a world-class city; it's got some great architecture and a lot of boats. If you're into maritime culture, sailing, fishing, this is the place.
James Cameron