A Sanctuary Worth Sustaining
Experience a bewitching marine ecosystem as seen through the eyes of freediving world champion Alessia Zecchini in and around The Muraka Undersea Residence at Conrad Maldives Rangali Island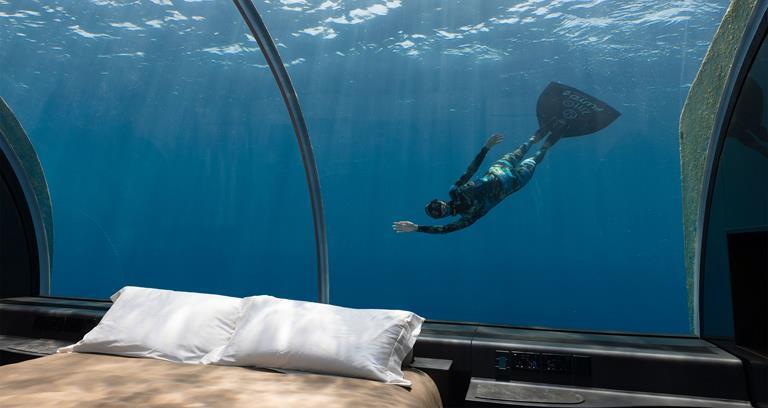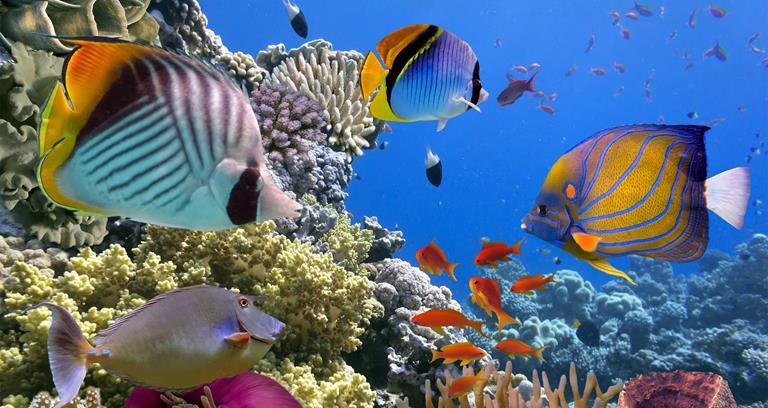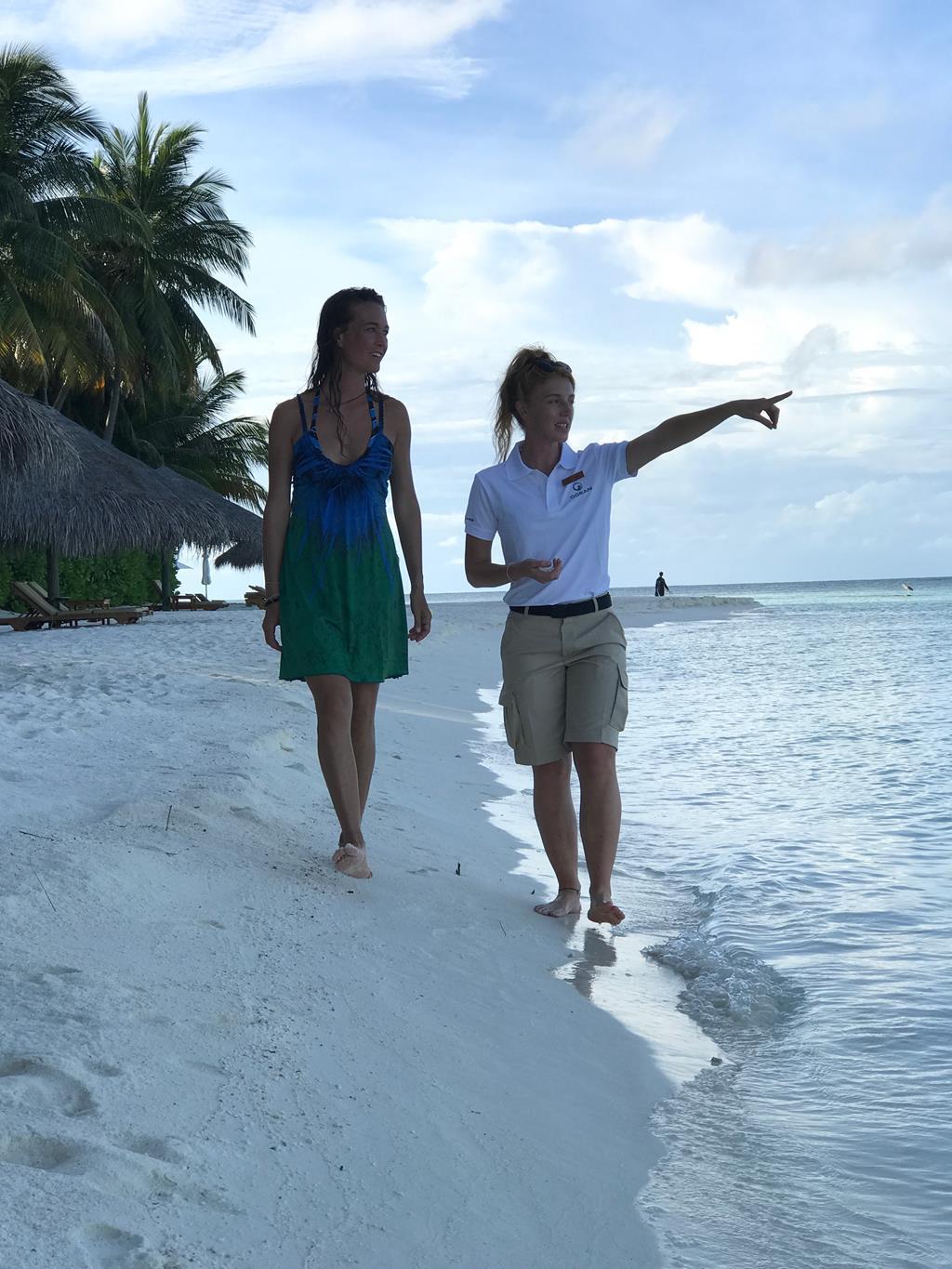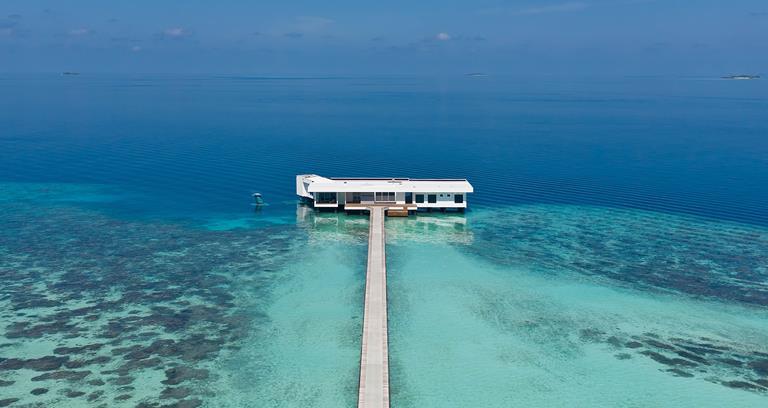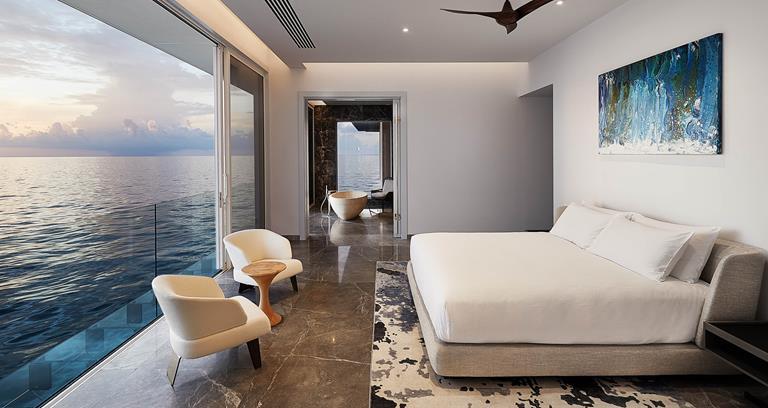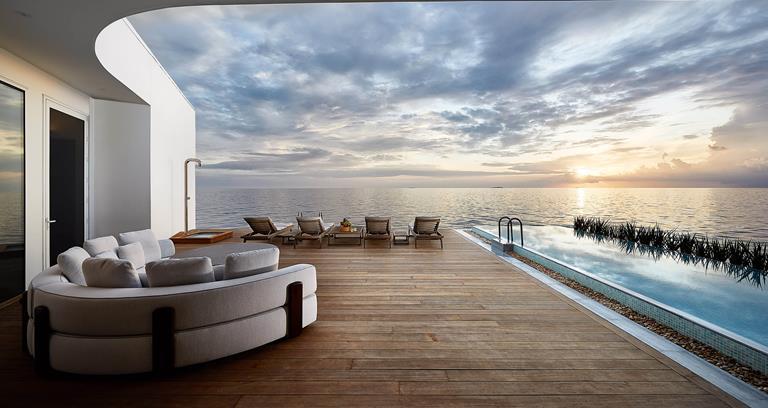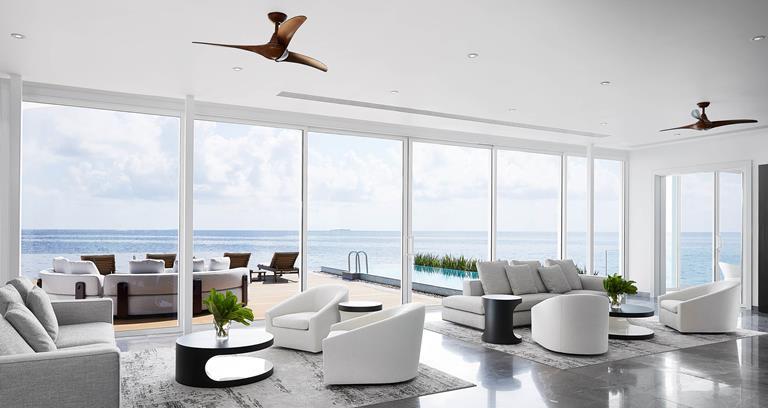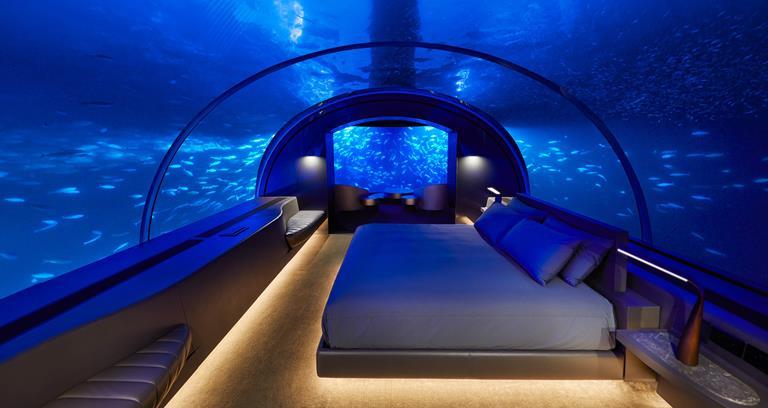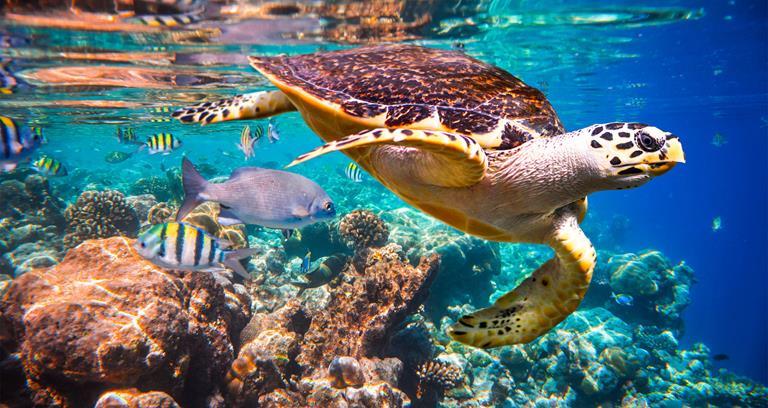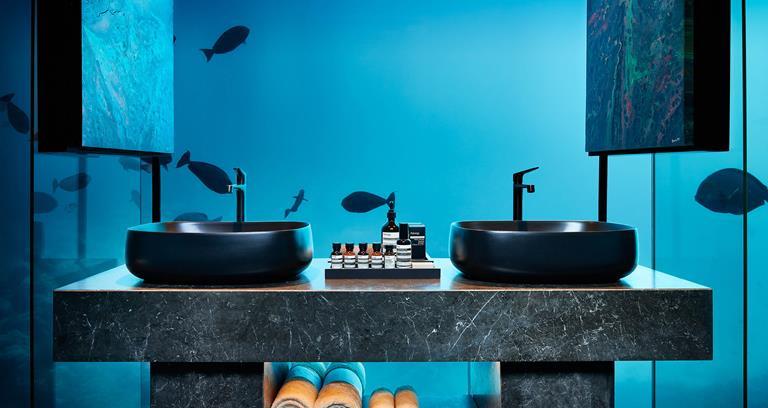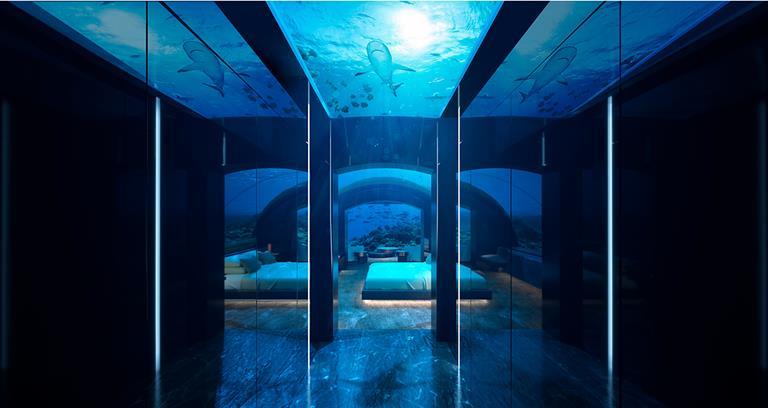 Sponsored by

To swim in the calm, clear waters around Conrad Maldives Rangali Island is to enter a mystical realm on the cusp of the South Ari Atoll Marine Protected Area, the largest marine sanctuary in the country and a habitat for the whale shark.

The house reef, accessible from the shore on the eastern side of the main island, has fields of coral that are fertile feeding grounds for endemic fish – and for the swimmer, snorkeler and diver – and has an enveloping, transporting quality, one that places you in an otherworldly, almost alien environment. The effect is remarkable, and all-consuming, with teeming marine life gliding through the waters, swaying with the tides, nibbling on the coral, which is visible in all directions through sunlight-fed, sparkling seas.

"The Conrad islands are coral, and are situated within a 360-degree reef," explains one of the onsite marine biologists, Amy Martin, a young Briton with a calm, upbeat disposition and a bright smile. "The house reef is the only area we recommend for guests. With ocean currents and boat traffic, other areas might not be suitable. The house reef also boasts some of the richest marine life from Rangali."

This is where to see two-toned yellowback anthias, trevally that look like silvery blades, slender butterflyfish that slip in and out of sight, the lurid, clubby hued fluorescent wrasses and parrotfish, schools of chromis that glint and change tones in the light, and turtles and octopuses that hover and plod around the reefs. Swimming isn't the only option for viewing animals within the water – they are visible from Ithaa undersea restaurant and the soon-to-open undersea accommodation Muraka.
Exclusive to Centurion Magazine, the inside view on the world's first undersea residence

This new residence features the house reef on one side where schools of fish roam, and open deep water on the other where graceful sharks and rays glide and swoop. "Guests of the new residence will have snorkelling access directly from the residence to the reef," notes Martin. To ensure that there was minimal impact on the reef system during the residence's construction, Martin and her colleagues Rebecca Bull and Monica Delgado worked diligently to ensure that the coral remained healthy and alive, spending days on end in the water, moving sections 50 metres away with painstaking care to be replanted when the building work is complete in late 2018.

Sensitivity to and respect for the marine ecosystem, which wasn't spared the reef-bleaching from El Niño in 2016, underpins the resort's coral-regeneration programme: a nursery resides in the resort's lagoon and guests can adopt coral frames so these marine invertebrates are given the chance to flourish once again.

"Within the Maldives alone, 73% of shallow-water corals were bleached and consequently died," says Martin. "This is why so many resorts are starting initiatives to regenerate their house reefs, such as the Sponsor a Frame project we are running at Conrad Maldives Rangali Island. Reef regeneration has been the key objective of our project, specifically focusing on the reef directly in front of the residence."
Visit conradmaldives.com