On the Pulse
Sautter has unveiled two cigar lounges in Shanghai – one an opulent standalone venue, the other within one of its existing members clubs, complete with other health club amenities.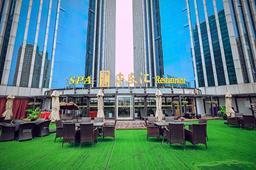 German super-gallery Sprüth Magers just reopened its Mayfair, London location with a standout show by artist Gary Hume, last seen on such a stage in his 2013 Tate Britain retrospective.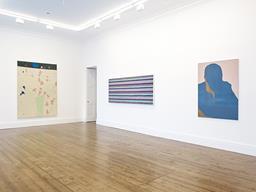 Be immersed in an "interactive journey" at the Aviary NYC, inside the Mandarin Oriental, where guests can sample small plates while enjoying forward-thinking cocktails to views of Central Park.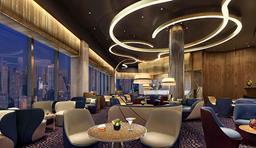 Hubert Le Gall's 12 Months of Vineyard Shadows, on display at the Rosewood London as part of Ruinart's unique collection, showcasing commissioned work celebrating the champagne house's commitment to pioneering art.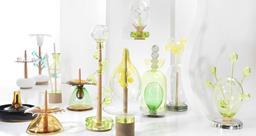 In the spacious, minimalist new Bond Street Emporio Armani store now - a pinstripe bomber, a winged bag and cut-out lace-ups designed by the winners of a competition with British fashion students.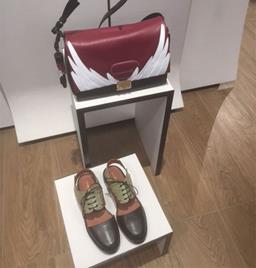 The future's orange, or any other bright shade, according to London's optimistic young hopefuls. Shrimps' amped-up pastels, presented at LFW last week, were girly but not saccharine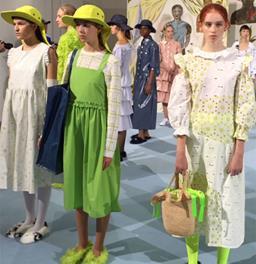 Boodles presented a new diamond-encrusted timepiece, the Raindance Watch, at the V&A Museum. The precious and feminine piece celebrates the jeweller's iconic range of the same name launched in 1990.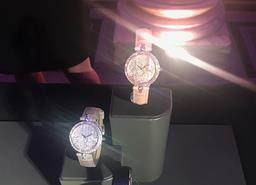 At this year's Paris Biennale, Glenn Spiro showcases his use of 3000-year-old Chinese gold leaf tissue on this cuff, creating something both original and contemporary.