Spirited Traditions
In Portland, Oregon, a revival in ancient Chinese drinking culture with a home-grown approach
For seven generations the Ly family has held on to their recipe for the Chinese rice wine spirit baijiu. Moving to the United States from Vietnam and away from a culture of home-distilling very much essential to village life, Phan Ly began making his own batch, wishing to maintain his family's bond through their shared passion for a familiar craft.
Baijiu, a grain-distilled liquor that can be made through a variety of fermentation and distillation techniques, is the world's most popular spirit; remarkably uncharted in Western countries and only slowly beginning to garner attention.
Founding Vinn distillery in 2009, Phan Ly's homemade baijiu began finding its way onto the shelves of Portland's local liquor stores, bringing flavours rich with heritage to a crowd thirsty for authenticity. Phan Ly's daughter, Michelle Ly, tells the story of her family's business and of a dedication to keeping tradition alive with a healthy spirit. 
Tell us about the background of Vinn Distillery, and about the importance of family heritage in maintaining it.
We had always made baijiu for our own personal use and consumption. We use it to honour our ancestors, make medicine, cook, and celebrate. Back in Vietnam, the idea never crossed our minds to make and sell it in the US – we sold it just to the locals in the tiny village we lived in – until our father was forced into retirement.
For a few months he went fishing and played mah-jong with his friends. Soon he started playing around with different ways to make spirits from rice.
While "relaxing" he created a couple of rice wines made from brown and black rice – fermented rice wines using our baijiu to fortify them. He realised that baijiu was not available in Portland's local liquor stores, and that there were no spirits made from rice on the market.
Although all of my siblings have other careers, the distillery keeps us working towards the same dream – our father's dream to introduce Vinn Baijiu to the US.
What is the work process in making baijiu?
For our baijiu we use 100% brown rice from California, which we cook off and let cool to a specific temperature. We then add our small qu (an enzyme and yeast blend). We allow the mixture to ferment in small containers for a few months before we distil it three times in a pot. The mixture then settles for about a year before we bottle it. Our Vinn Baijiu does not go through a filtration process, so it retains the earthy and bold aroma and flavour.
Living in China and Vietnam, how valuable was knowledge of home distilling and for what reasons?
In Vietnam and China, we lived in tiny villages so there wasn't the convenience of a liquor store around the corner. You either knew how to make the spirit or you had to buy it from your neighbour that made it. Because it is so essential to our lives, many people in our village knew how to make it.
What does 'craft' mean to you in the baijiu production process?
Craft to us means creating something unique and of our own, keeping it simple and in small batches. All our spirits are made from scratch (grain to bottle) and are completely handcrafted – giving each batch its own character and uniqueness. 
Craft to us means creating something unique and of our own, keeping it simple and in small batches
Michelle Ly, Vinn Distillery

Has your recipe changed or been adapted to meet modern trends and flavour profiles, and how have any cultural influences had an effect on your use of ingredients and production technique

Our family recipe for baijiu hasn't changed but we have created new spirits with new techniques. Products like our Vinn Vodka and Vinn Whiskey (all made from rice) have taken western influences, but use our traditional baijiu recipe as the base.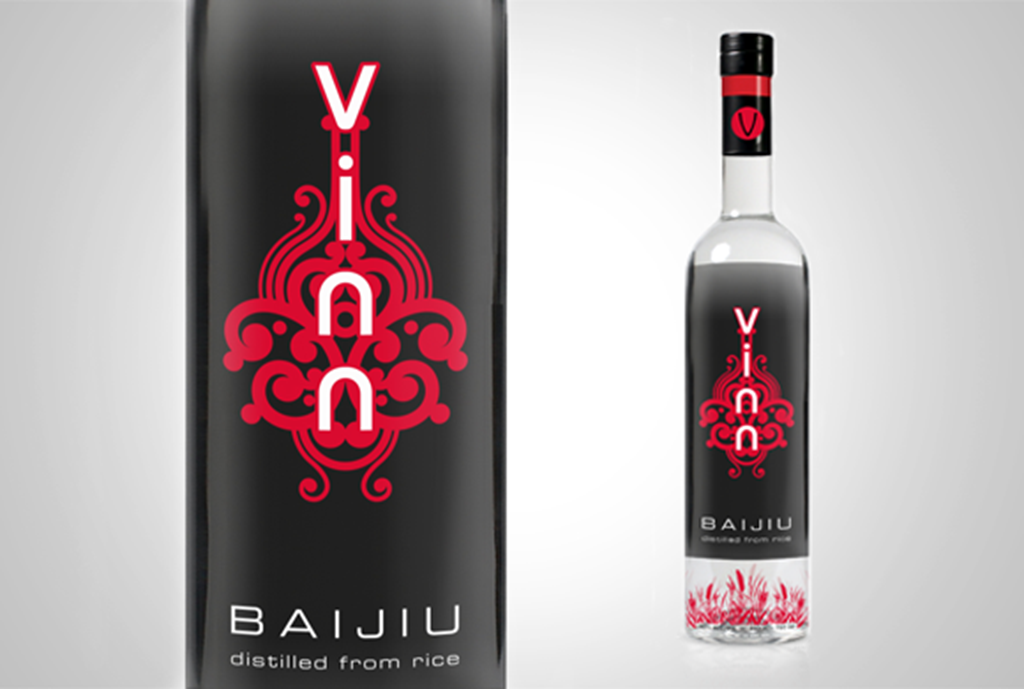 How important is small batch production of baijiu, could growing demand compromise quality and craft?
For us, small batch production is what we know best when it comes to making baijiu, so it is important. We are not sure how it will affect quality and craft if demand grows faster than production, but it will be something we will need to adapt to when that bridge needs to be crossed.