Five Minutes with: Kurt Klaus
Expounding on his legacy and the handiwork behind IWC Schaffhausen, we talk to master watchmaker Kurt Klaus
Throughout a career spanning decades, Kurt Klaus has remained one of IWC Schaffhausen's most influential watchmakers. We spoke to the man who would lay the foundation for intricate, accurate movements still used by the brand today.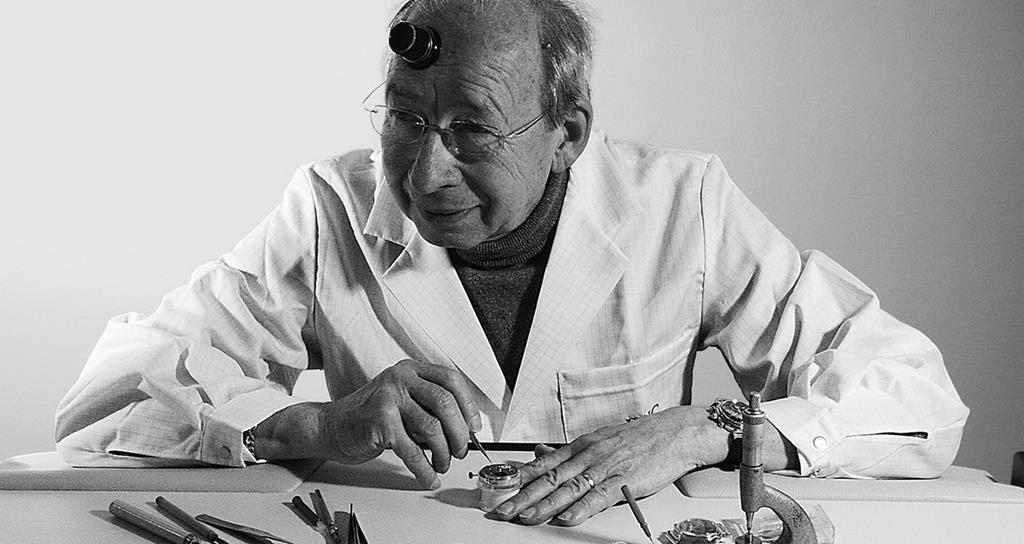 Your masterpiece, the IWC Da Vinci Perpetual Calendar, celebrates its 30th anniversary this year. How did you create it?
In the 1980s I was working for four years on the IWC Da Vinci Perpetual Calendar. In one way it was difficult for me. There was no computer in the workshop at this time, so all calculations were done with logarithmic tables! I learned all of the trigonometric functions.
My first task at IWC was to try to make their watches more accurate compared to a quartz watch.
Kurt Klaus, IWC Schaffhausen Master Watchmaker

 

The mechanisms were all created using triangles, functions to calculate to the thousandths of a millimetre. This was one difficulty, but it was also an advantage: I was the only one at IWC developing things – no engineering office or engineering team. I was alone. Nobody could come to me and say "this could be better".

 

How has watchmaking changed over the decades?

In the past thirty years, the biggest change was the assistance of computers in creating designs and milling the parts. But at IWC that is the only change. When I walk through the factory, I see the workers working just the same as I did 50 years ago. At IWC, it is still real watchmaking: handicraft. Each watch is assembled and checked entirely by hand. Of course, they have some better tools…

 
When I look inside the movements I smile a little bit – there is a little bit from me inside. That makes me happy.
Now that you are fully retired, do you miss the day-to-day creativity?
No, absolutely not. Either I work completely or not at all. I can't work half-time. I still have good contact with the young people, but I leave them to their tasks. For ten years they were able to ask me about their designs, but now they don't need me. Just two or three weeks ago, I had to move my office back to another room. I had my old tools, and I gave them to the apprentices. Perhaps they will use them, or perhaps they will make a small exhibit. 
What do you think about IWC's new watches?
I see the new products and I am happy. The new calendar has nothing to do with the perpetual calendar – it is completely new. But when I look inside the movements, I smile a little bit – there is a little bit from me inside. This makes me happy.