Preserving Arita
A collaboration between designers Teruhiro Yanagihara and Scholten & Baijings, 2016/ is firing up the furnaces of a once-supreme ceramics town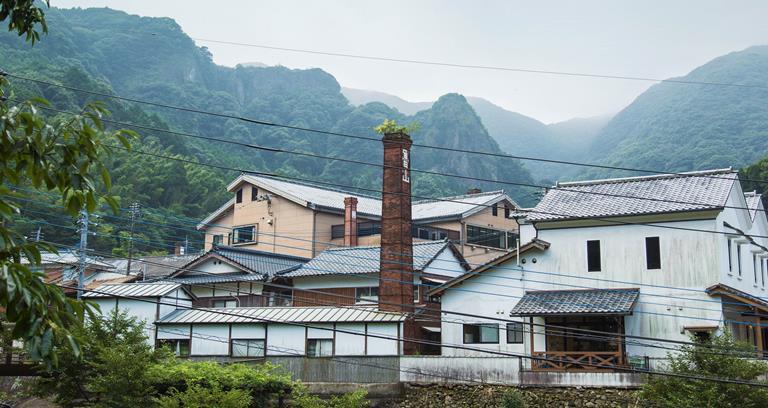 Arita, Japan
Photo: Kenta Hasegawa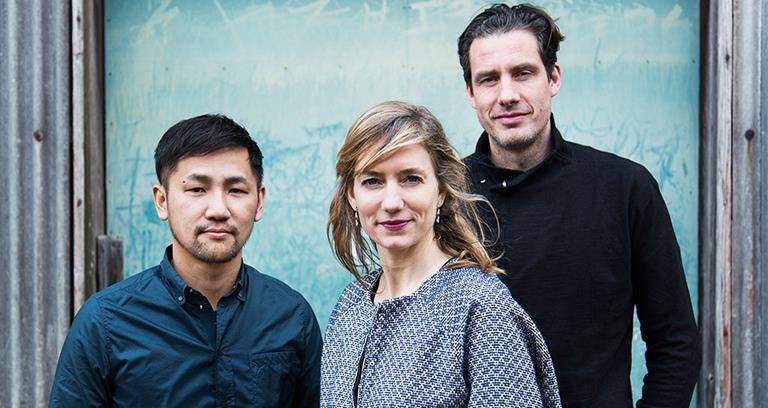 Teruhiro Yanagihara, Carole Baijings & Stefan Scholten Creative Directors of 2016 project
Photo: Kenta Hasegawa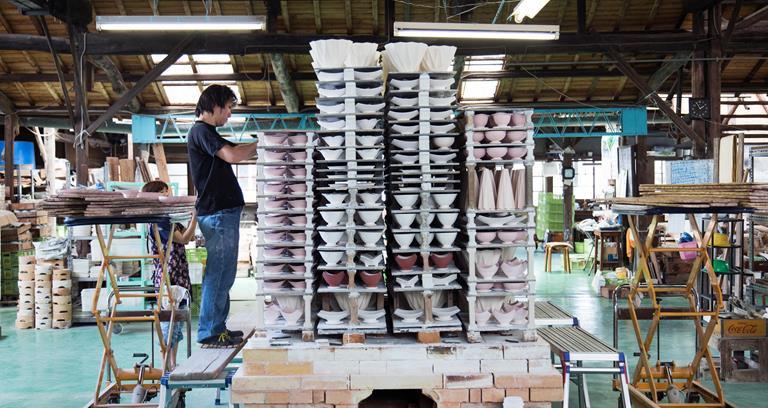 Fujimaki Seitou, one of the 10 potteries used by 2016/
Photo: Kenta Hasegawa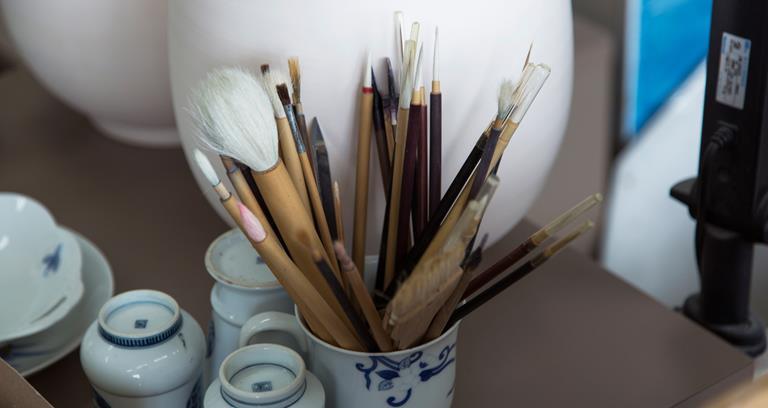 Artists' instruments at Hataman Touen, one of the 10 potteries involved in 2016/
Photo: Kenta Hasegawa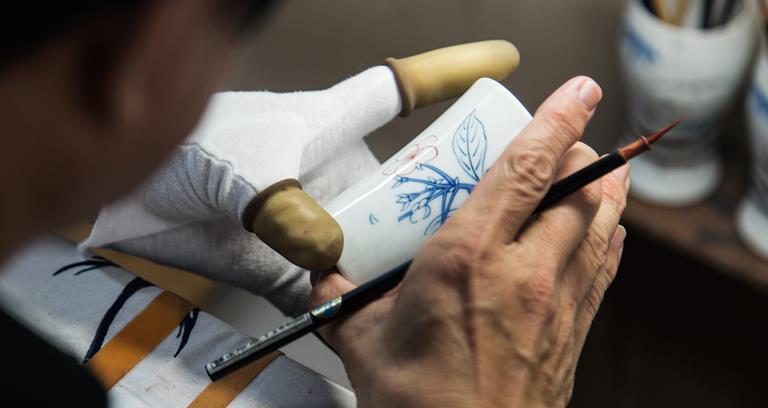 Hand painted Aritaware
Photo: Kenta Hasegawa
Nestled amid the Saga Prefecture of Kyushu Island, Japan, the town of Arita has long produced porcelain wares. Said to have been introduced to the nation by Korean craftsman Yi Sam-pyeong in the 16th century, what followed was a legacy of distinctly Japanese potteries that catered progressively to Western tastes – Arita experienced a boon that would place it as the nucleus of the Japanese porcelain industry for hundreds of years.
Exported globally in the 17th and 18th centuries – notably to the Netherlands via the Dutch East India Company –  this Aritaware, as it came to be known, flourished under an industry fed by the familial skills of the town's craftsmen and women. Sadly, despite centuries of provenance and success, the rise of globalisation and pressure from recession in the 1990s shrunk Arita's production to a fifth.
Sensing the a heightened risk posed to a centuries-old industry rich with craft knowledge, local manufacturer, trader and descendant of one of Arita's ceramic producing families, Noriyuki Momota of Momota Touen contacted designer Teruhiro Yanagihara, who in turn reached out to Dutch duo Scholten & Baijings, to design new collections of Aritaware in an attempt to revitalise the product for contemporary tastes and market. This initial one-off project, 1616/ arita japan, garnered international acclaim.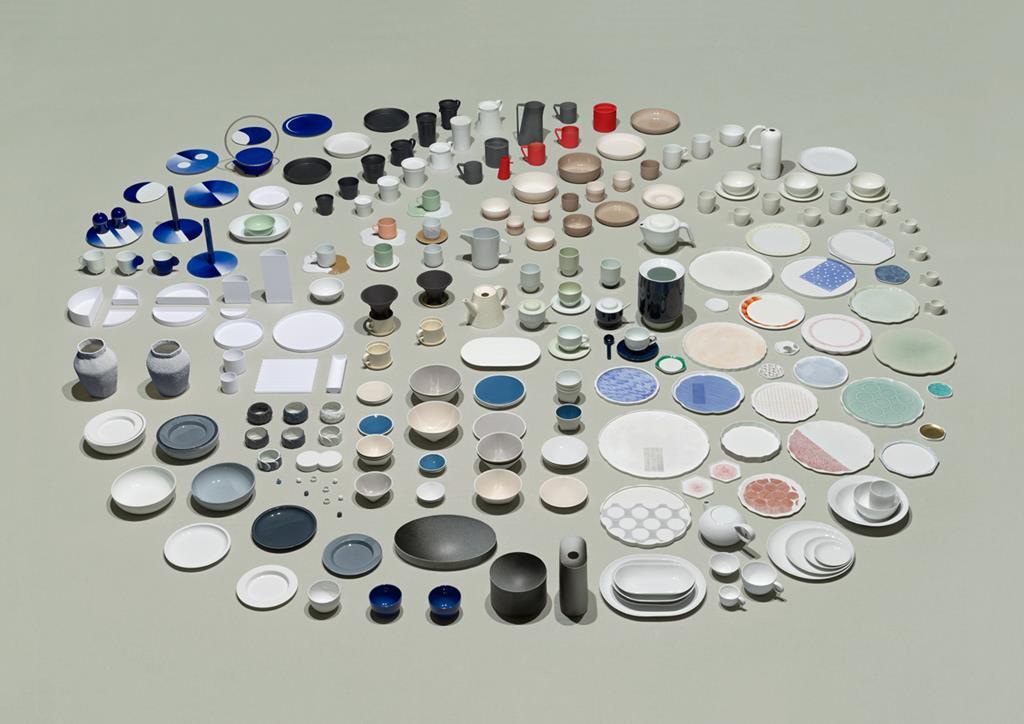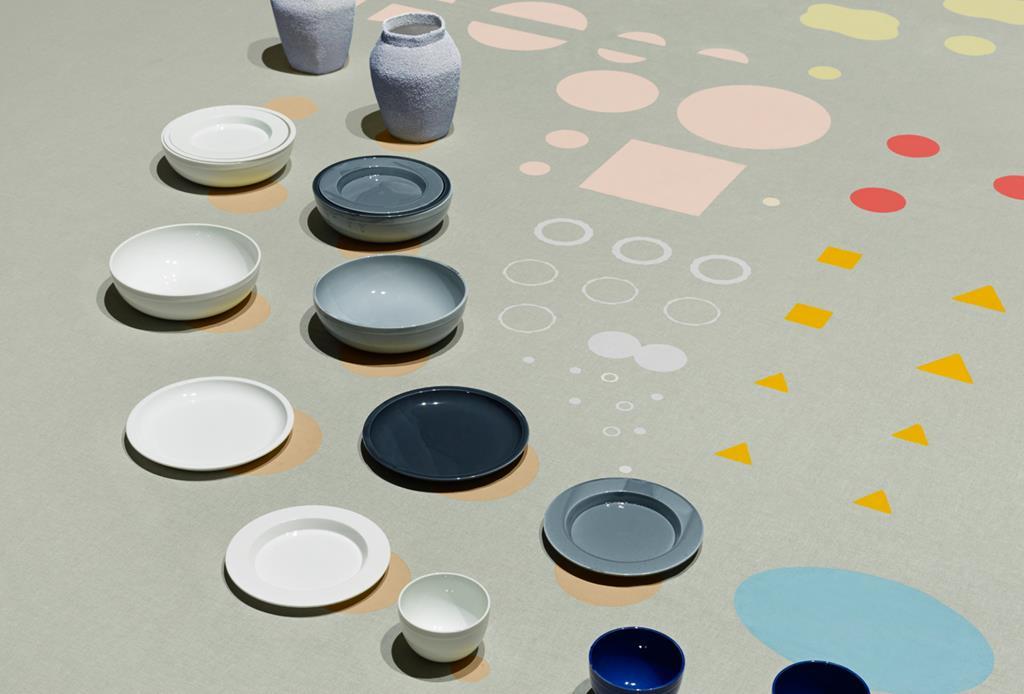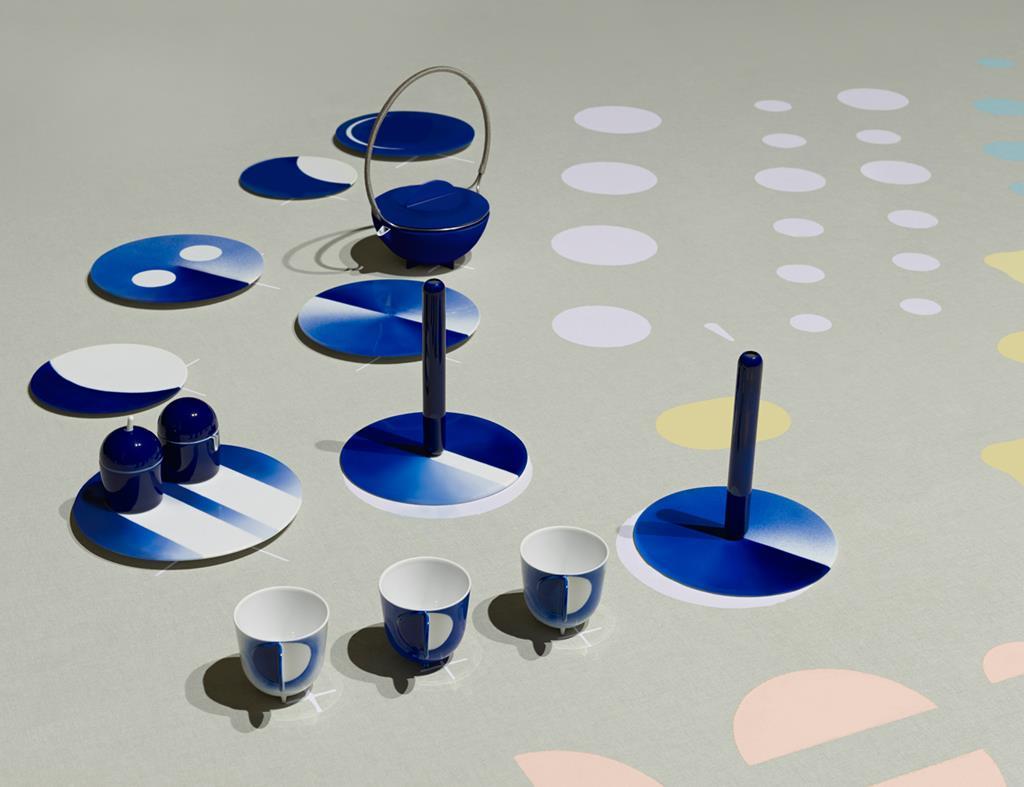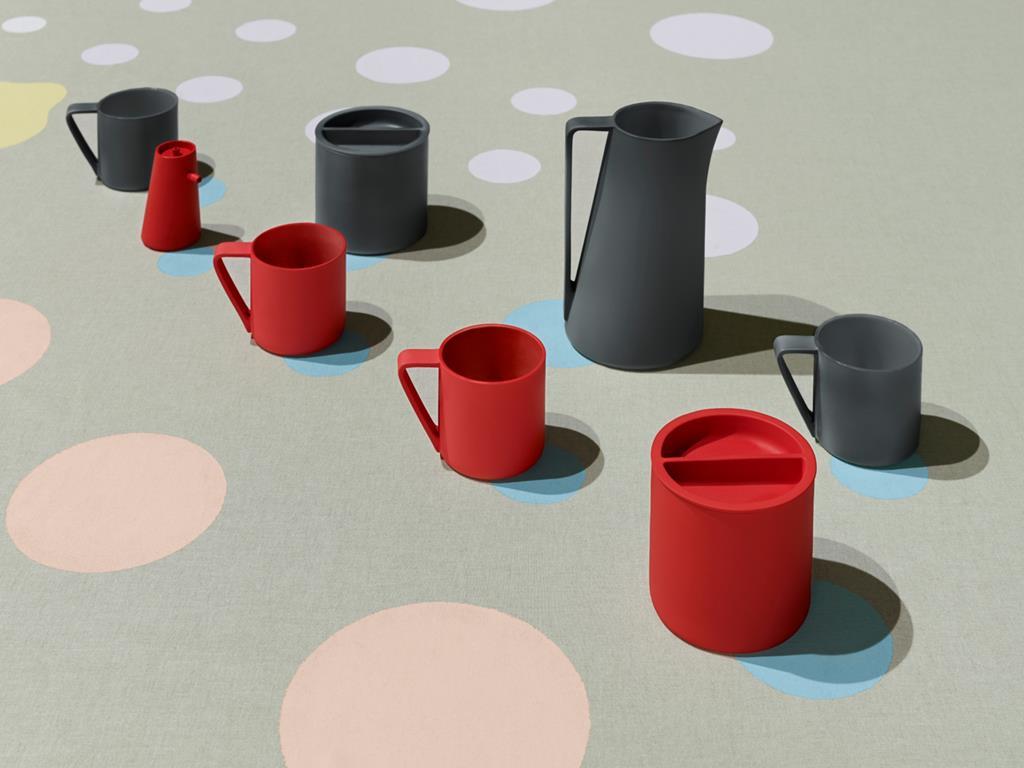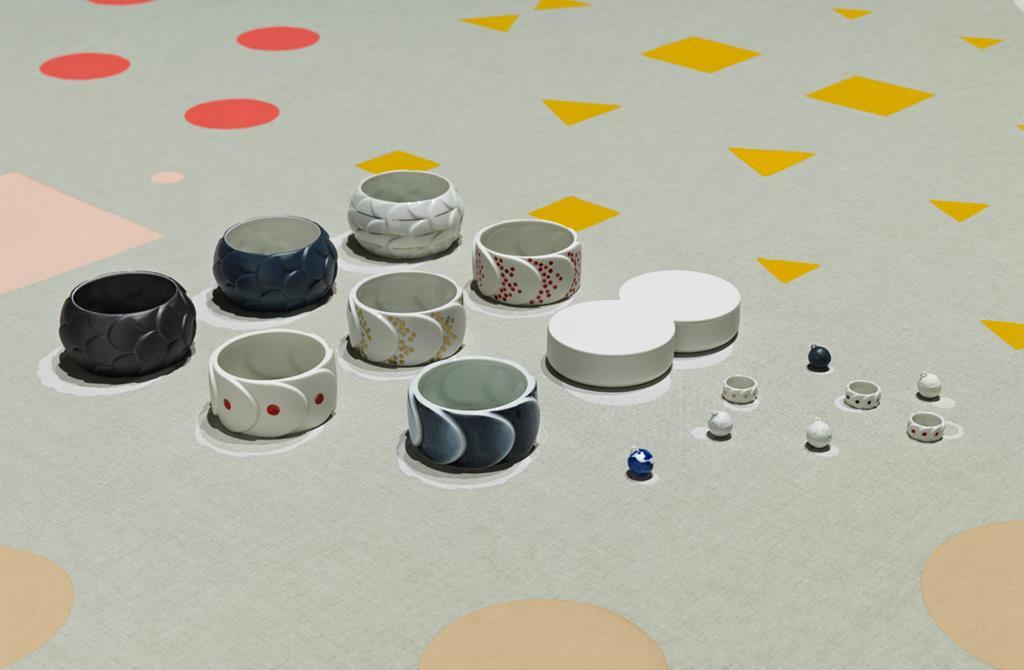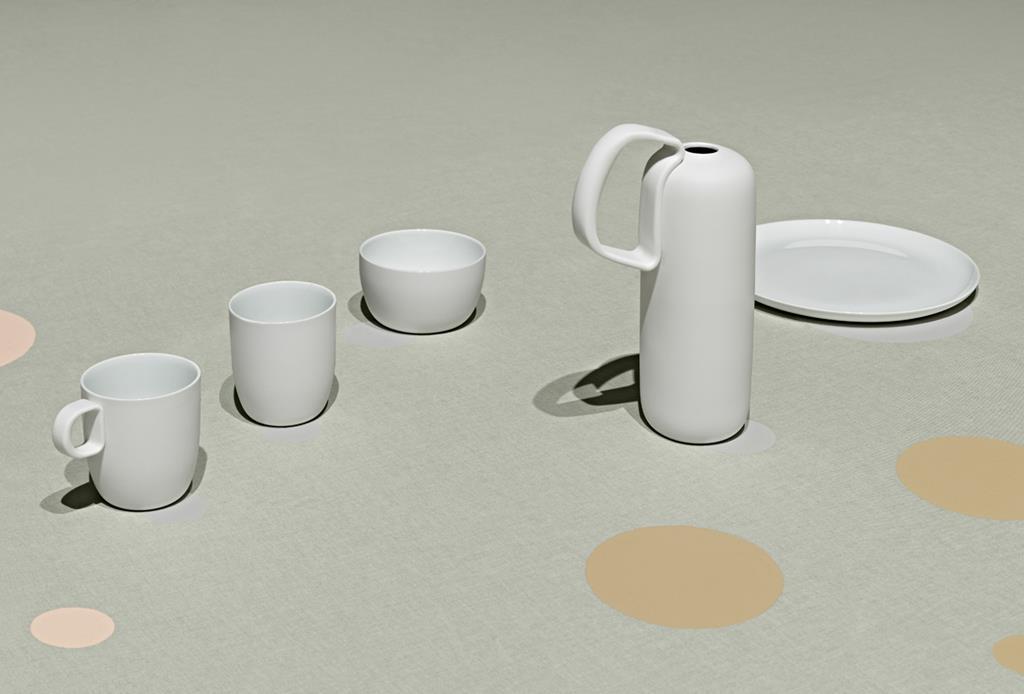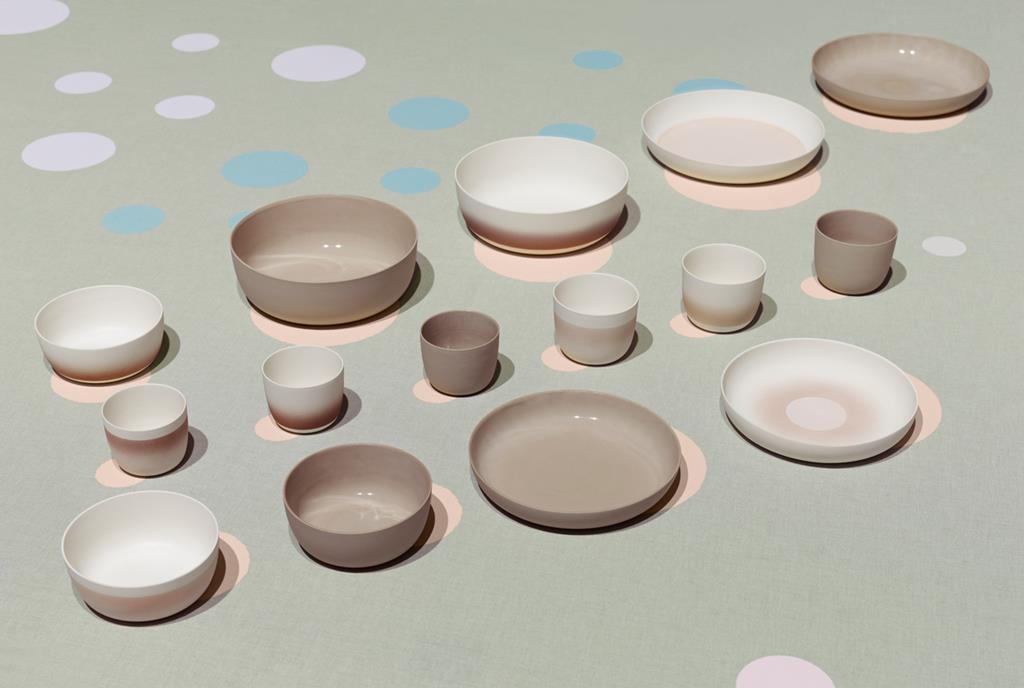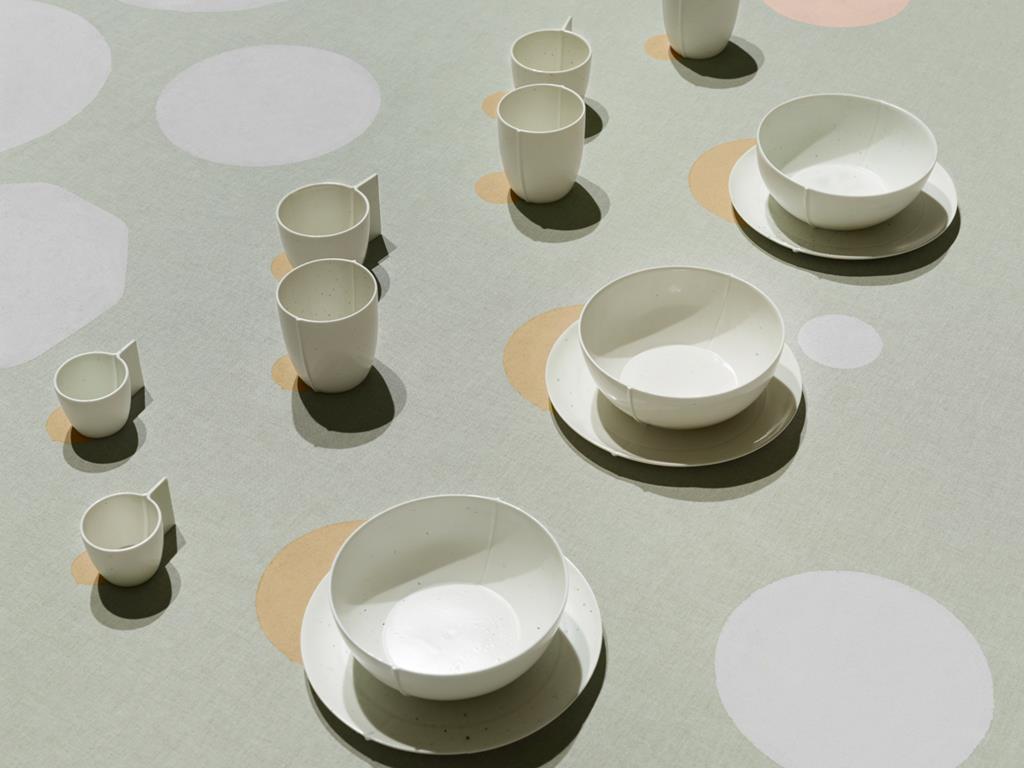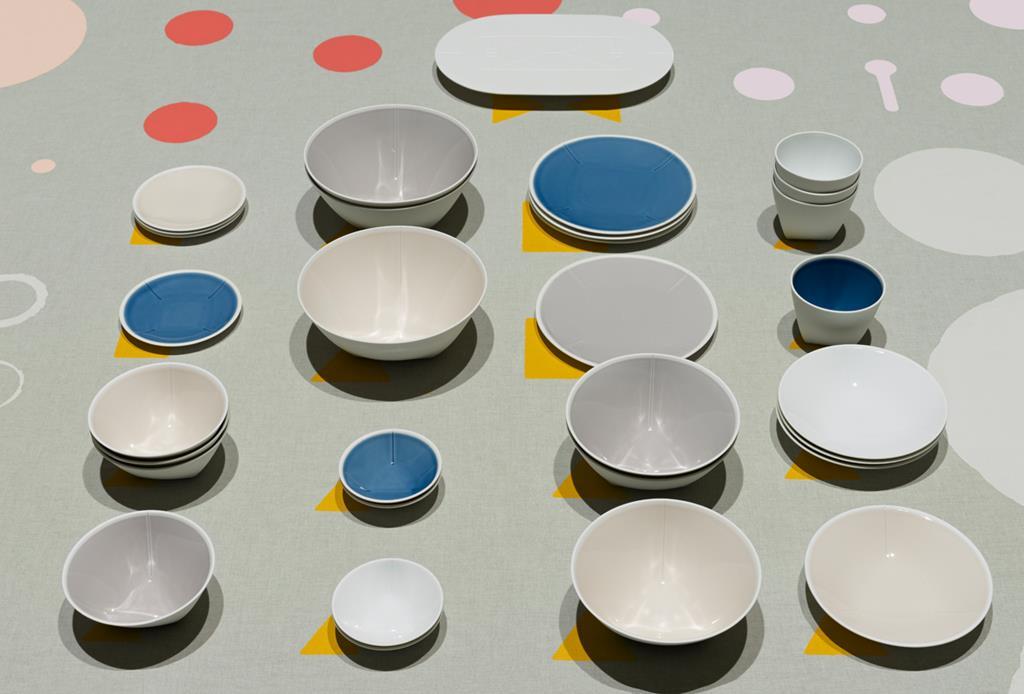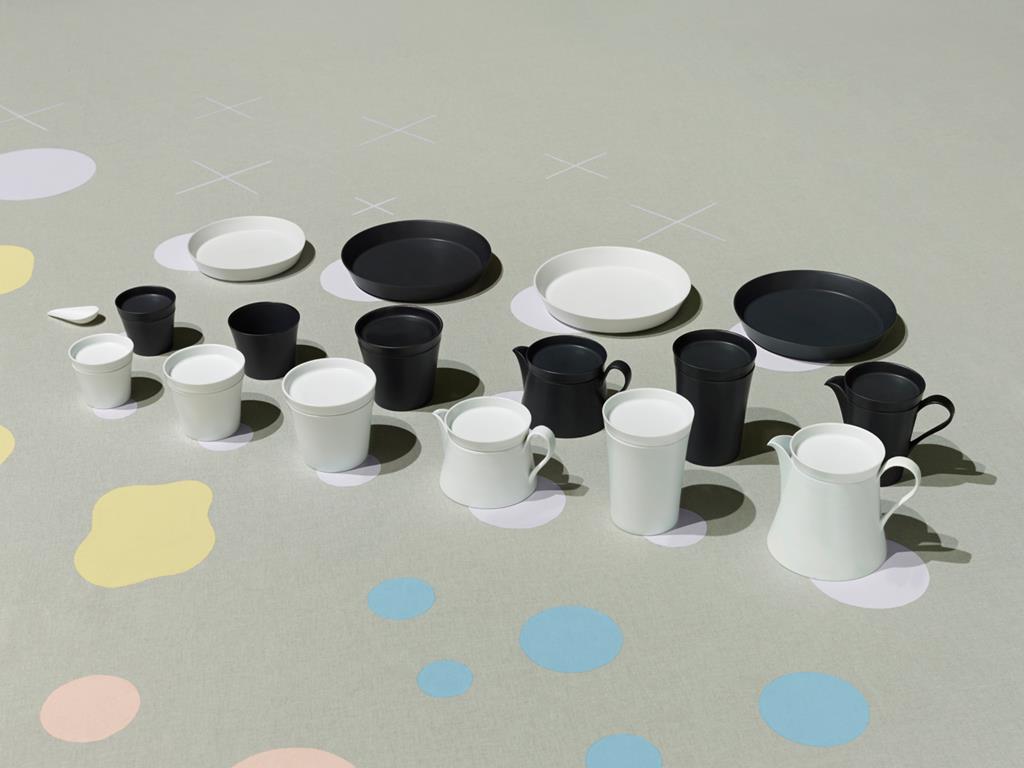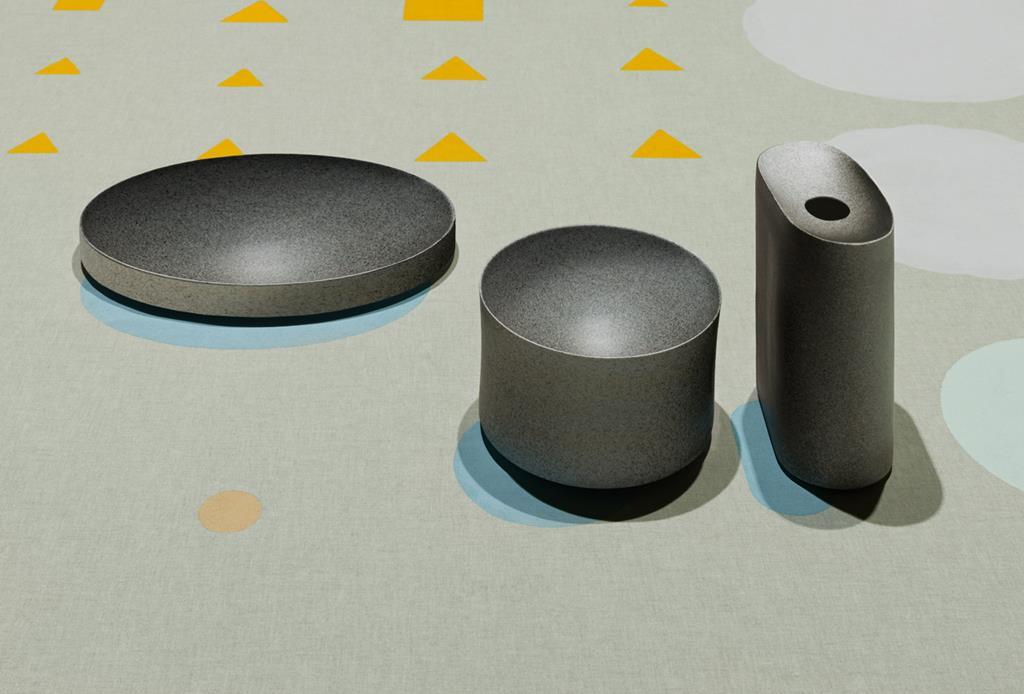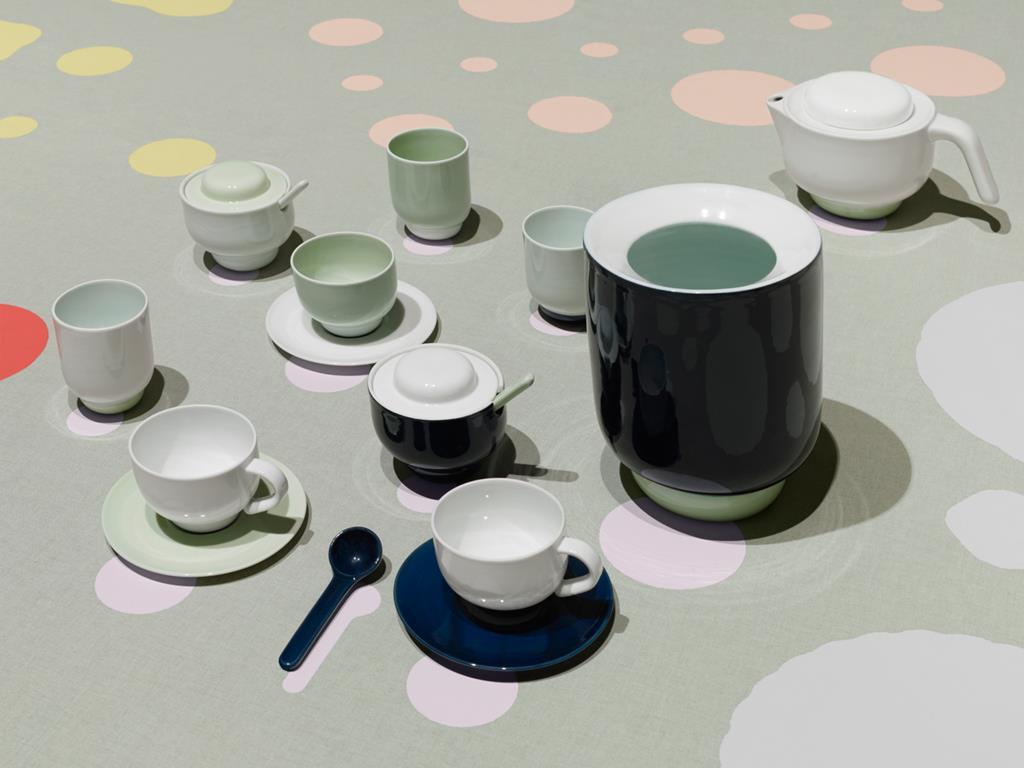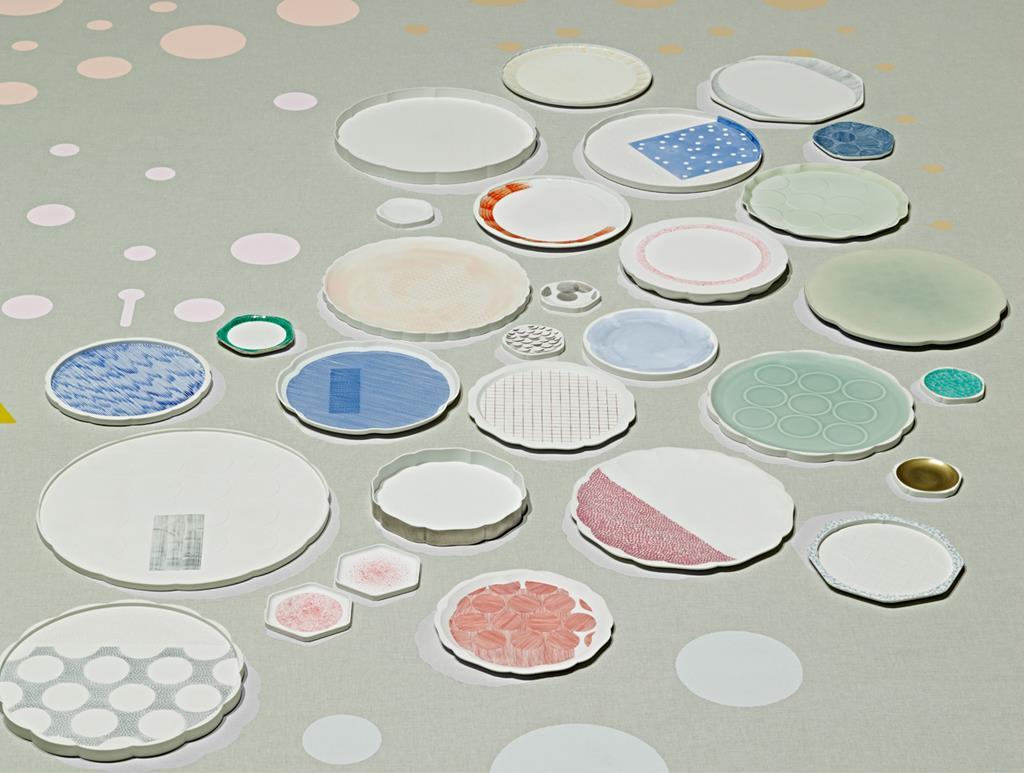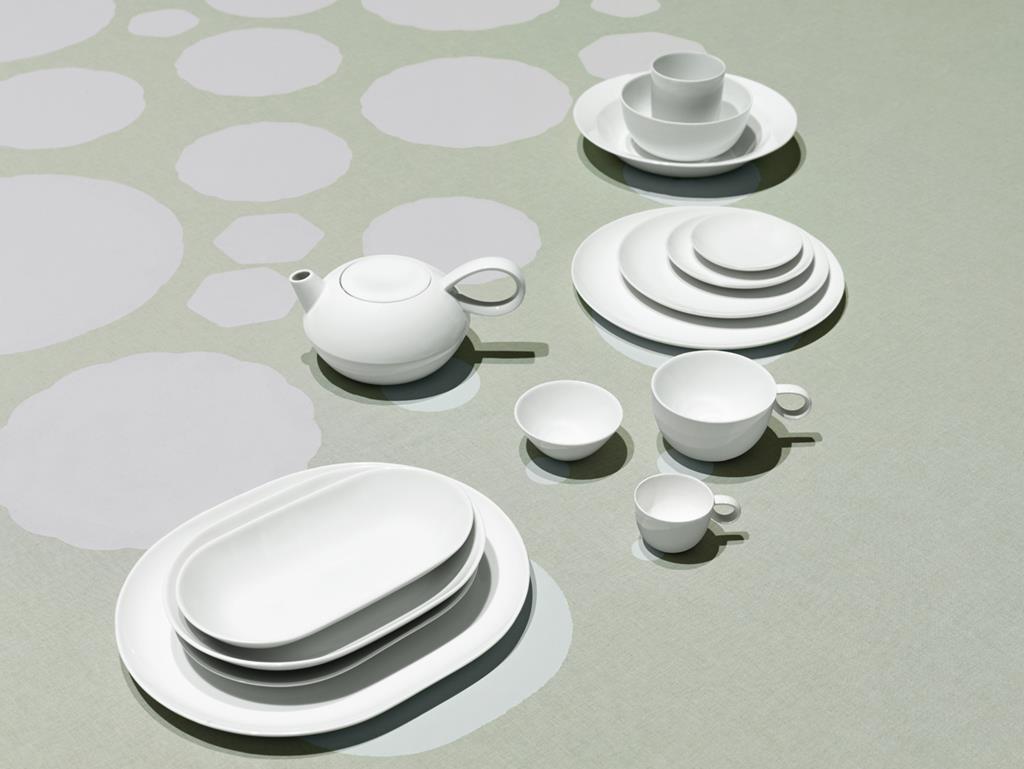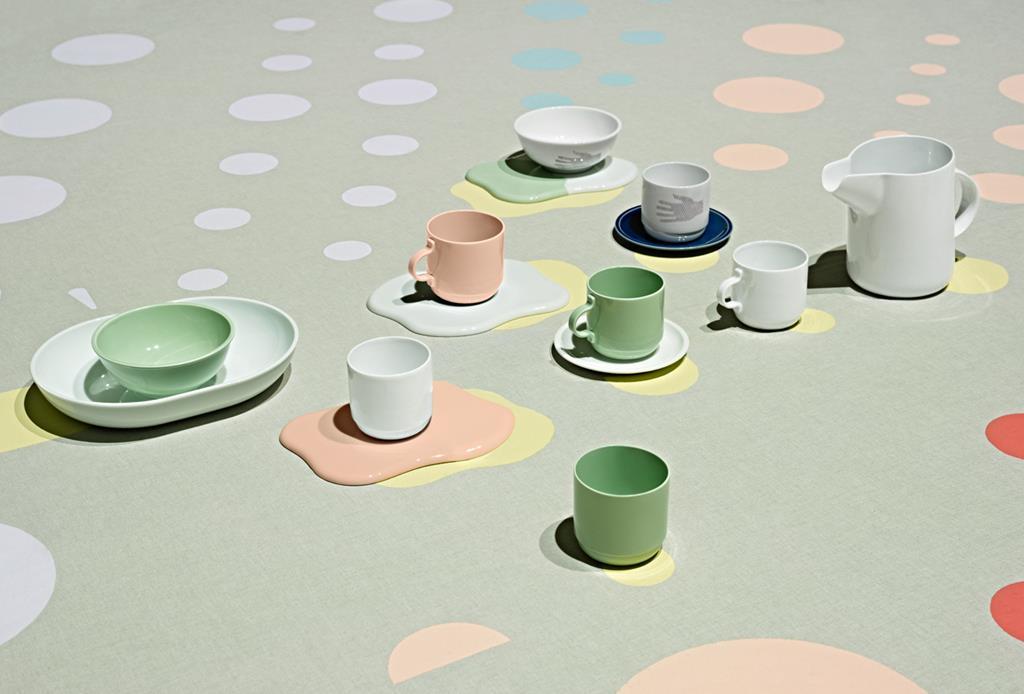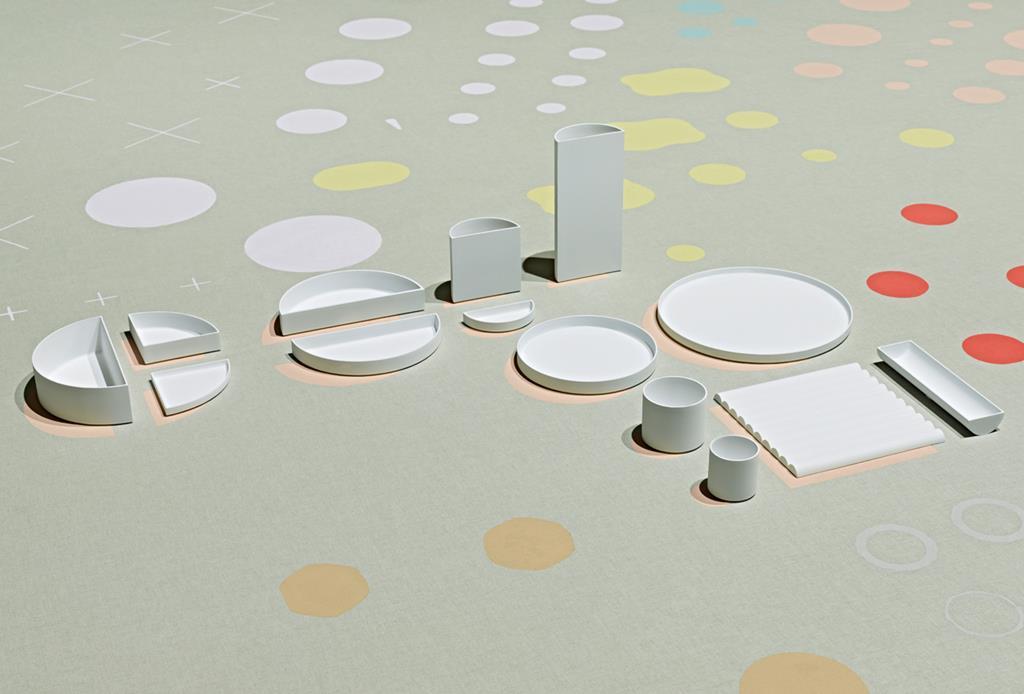 For co-founder Stefan Scholten of Scholten & Baijings, the appeal of Arita is clear: "There are not many industries left that have 400 years of history and knowledge. This is a great at traction for the designers involved who will become immersed in the culture and tradition of this small town in Japan. There is much for the designers to explore: The porcelain-making traditions, the structure and geography of the industry and the many skills of the local makers."
Following the success of 1616/ arita japan, Yanagihara and Scholten & Baijings have established permanence to the venture with the founding of a new brand dedicated to Arita. Introducing the outside creative influences of a global network of designers and marrying them to Aritawares' renowned quality, 2016/ works with 10 of the town's remaining potteries to interpret new collections for production.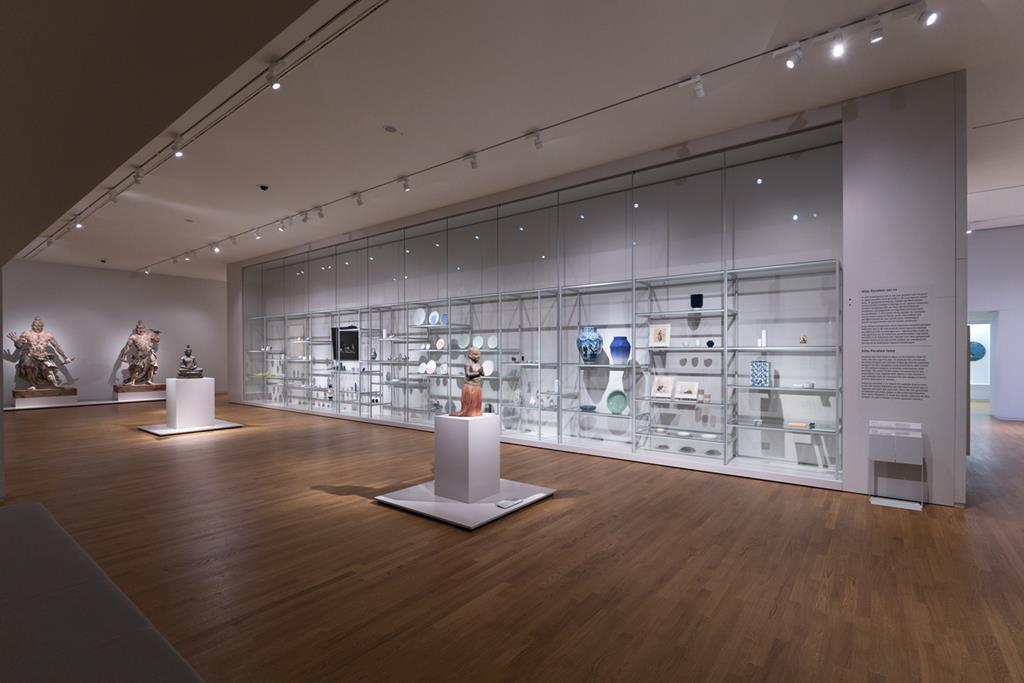 Photo: 'Arita Porcelain Today' at the Rijksmuseum / Olivier Middendorp
The resulting works, which exhibited at Salone del Mobile in April and can currently be found at the Rijksmuseum's Asian Pavilion (until 9 October), emphasise this historic linking of creative industries between Japan and the Netherlands, both in the museum's artefacts and the contemporary quality of 2016/s collections.
Visit 2016arita.com