Maison et Objet highlights
Charting the vibrant designs and excuisite craftsmanship on show at the French furnishings fair – Nicole Swengley picks the best in show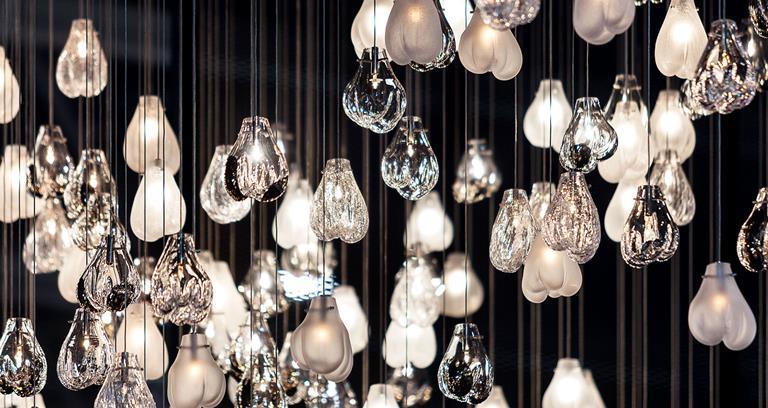 1. Lasvit Cassia lighting sculpture
Image: Lasvit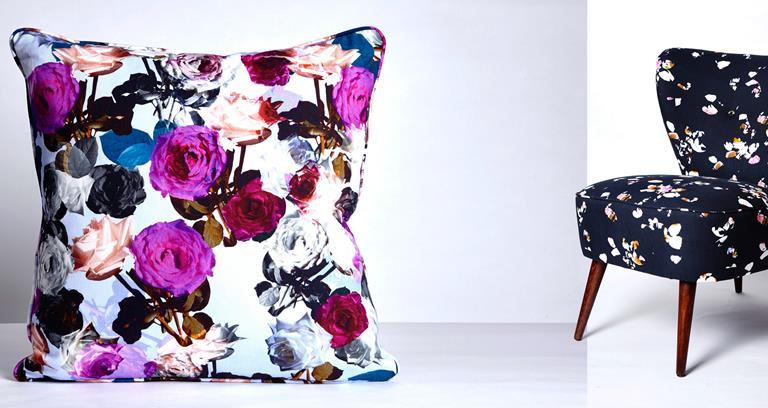 2. Charlotte Frances London fabrics
Images: Charlotte Frances London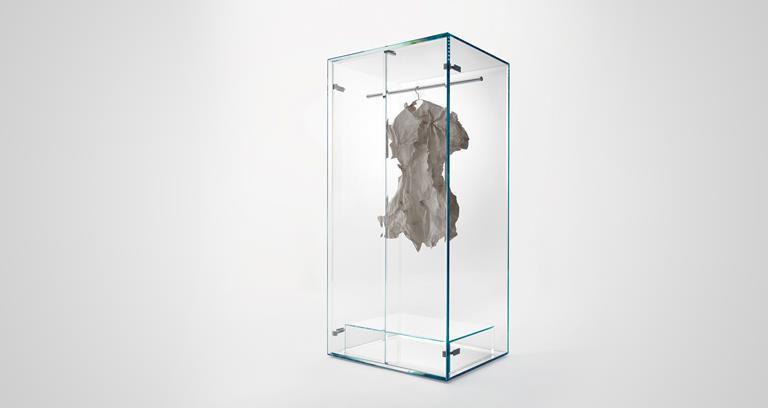 3. Glas Italia PRISM wardrobe
Image: Glas Italia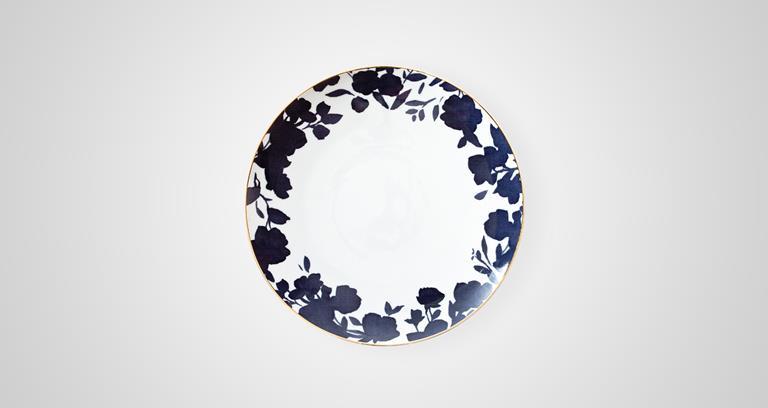 4. Ralph Lauren Home Audrey Suite plate
Image: Ralph Lauren Home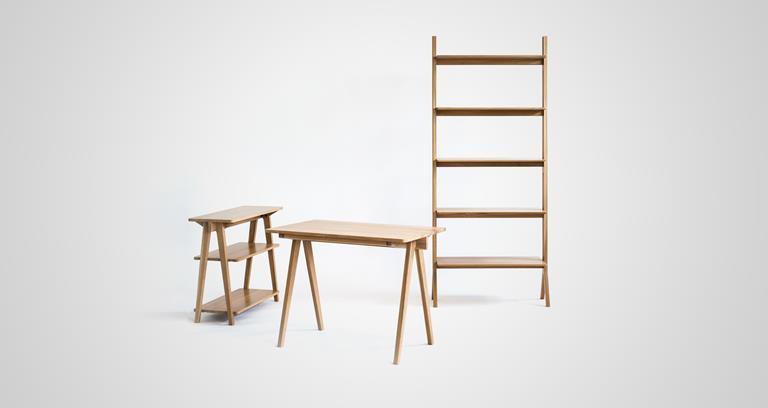 5. Ercol Pero desk and shelving
Image: Ercol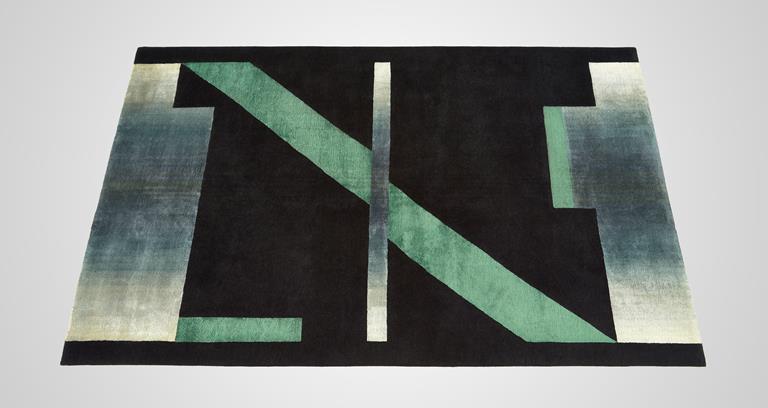 6. Deirdre Dyson Walking on Art rugs
Image: Deirdre Dyson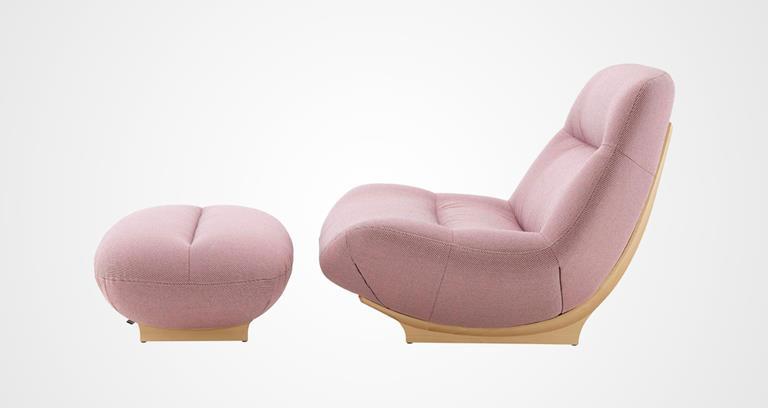 7. Ligne Roset Manarola armchair
Image: Ligne Roset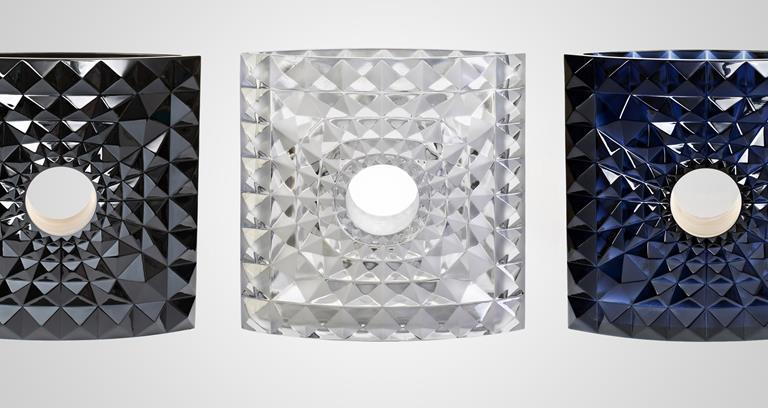 8. Mario Botta for Lalique Geo vase
Image: Lalique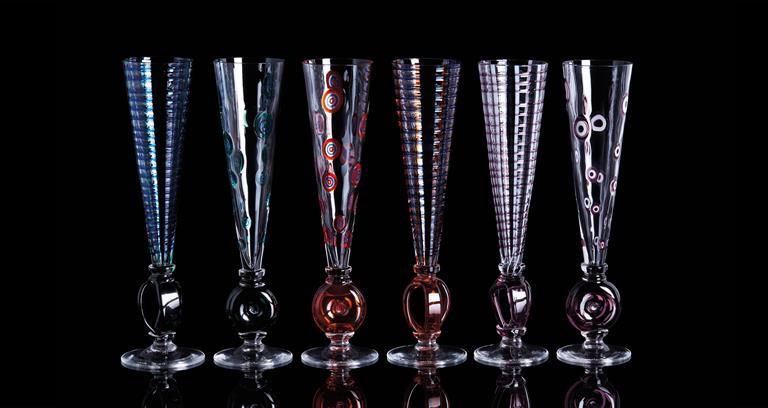 9. Carlo Moretti glass collection
Image: Carlo Moretti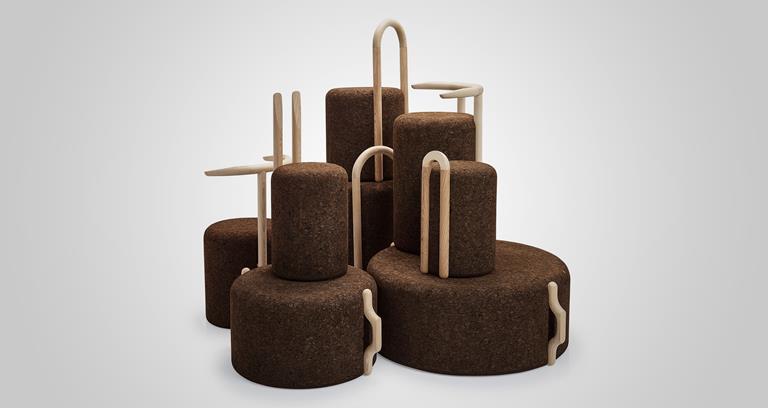 10. Blackcork's Toni Grilo designed Omega collection
Image: Blackcork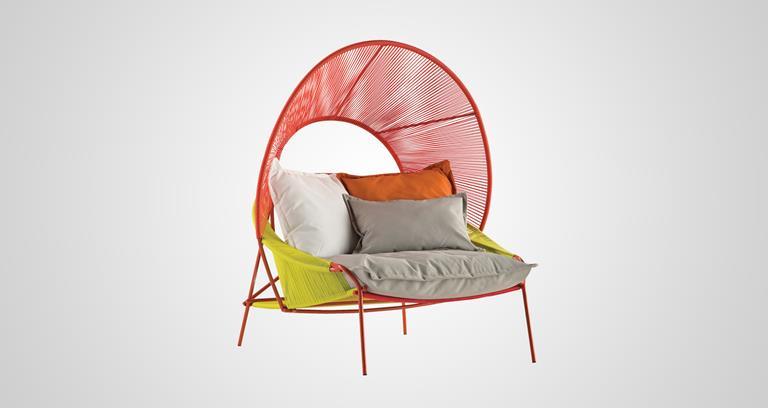 11. Stephen Burks design traveller armchair for Roche-Bobois
Image: Roche-Bobois
1. Lasvit. Czech hand-blown glass specialist, Lasvit, launches Cassia, a poetic lighting sculpture by Petra Krausova. Each flower-shaped pendant has its own light-fitting. Hang individually or clustered for dramatic effect. 
2. Charlotte Frances London. Debut textiles brand, Charlotte Frances London, is launched by lawyer Charlotte Sumner and fashion print designer, Camilla Frances Blunt, with vibrant, travel-inspired designs on cushions and furniture upholstered in their dazzling fabrics.
3. Glas Italia. Glamorous PRISM wardrobe, designed by Tokujin Yoshioko for Glas Italia, is totally transparent. It's made from tempered, thermo-welded glass with precision bevelling and contains a small, all-glass bench.
4. Ralph Lauren Home. One of the show's prettiest dinnerware designs is Ralph Lauren Home's Delft-inspired Audrey suite. Blue flowers tumble over white porcelain plates with 24k gold rims, covering borders, sides or entire surfaces.
5. Ercol. Ever-elegant English furniture brand, Ercol, launches the Pero desk and two shelving units – all in oak – designed by Matthew Hilton. The restrained style is perfect for contemporary home offices.
6. Deirdre Dyson. Nine geometric designs in Deirdre Dyson's new Walking on Art collection of bespoke, hand-knotted rugs feature bold colour-gradations while integrating silk with wool for subtle light-play.
7. Ligne Roset. High-comfort Manarola sofas and armchair, designed by Philippe Nigro for Ligne Roset, owe their curvaceous, nest-like appeal to the latest, ultra-flexible polyurethane foam covering sturdy, steel tube bases.
8. Lalique. Pyramid facets on Lalique's Geo vase, designed by Swiss architect Mario Botta, reflect light and contemporise Art Deco allusions. Black, midnight blue or clear crystal vases each come in numbered, limited editions of eight.
9. Carlo Moretti. Fabulous new flutes, mouth-blown by Murano-based studio, Carlo Moretti, come in a ravishing cocktail of colours with each glass signed and dated. This is the real Murano McCoy.
10. Blackcork. Chocolate-coloured, natural black cork is combined with ash in a collection of stools, chairs and tables from Portuguese contemporary furniture brand, Blackcork. Eco-friendly, weather-resistant and remarkably attractive.
11. Roche-Bobois. Away from M&O during the show, Roche-Bobois. Seen at their rue de Lyon showroom, our Roche-Bobois pick is the new, outdoor Traveller armchair designed by Stephen Burke. The over-sized, hooded, lacquered-aluminium structure comes in red or grey with white, grey, orange or blue cushions.