Looking Sharp
Tireless tool, magnificent objet d'art, wondrous feat of craftsmanship: the bespoke knife is the most covetable kitchen asset. We profile a handful of bladesmiths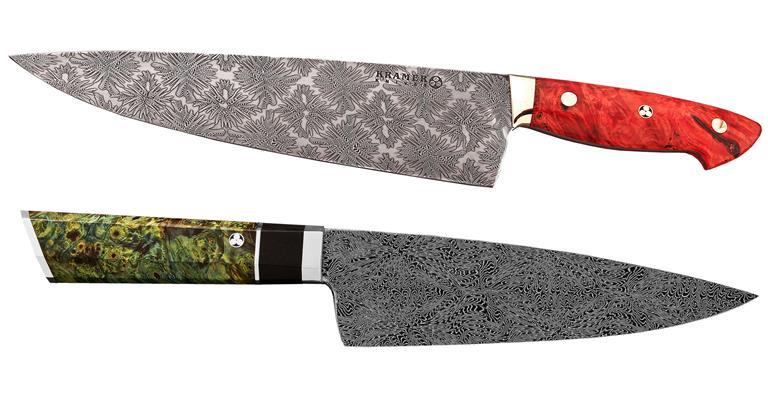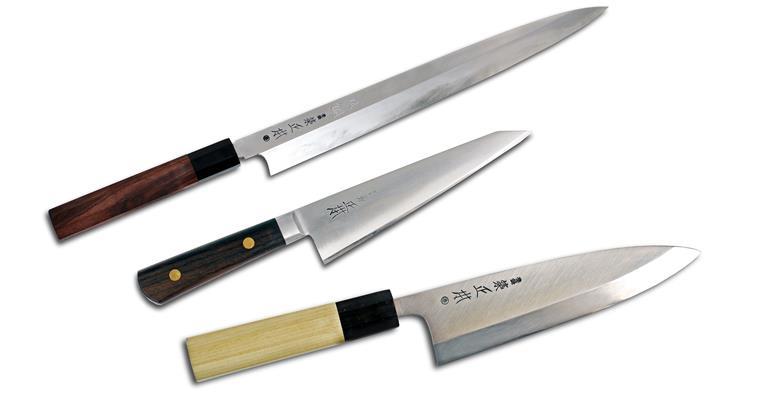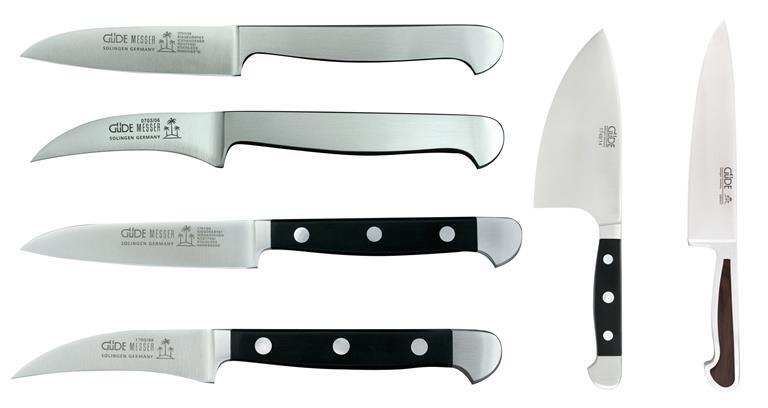 It is a sentiment that is ubiquitous among professional chefs: to work in the top kitchens of the world, you must have your own top-spec, personalised knives. Not doing so, says Chris Davies, a Cape Town-based chef who has worked under Gordon Ramsay, "would be like Tiger Woods turning up at the US Open and asking if he could borrow somebody else's clubs".
And just as custom-crafted golf clubs are finding more amateur converts, so specially made knives are gaining a following with home cooks as well. "These tools have character that makes them endearing to you," says Bob Kramer of Kramer Knives, who has been fashioning his own from a workshop in Olympia, Washington, for the past 21 years and is one of only 122 people (and the only former chef) in the United States to be certified as a master bladesmith. "You look forward to using these tools. Sure they cost more than mass-produced ones, but the payback is there every time you use that tool. In the end the benefit outweighs the cost."
It's an attitude that supports the work of made-to-order knife makers around the world, including the artisans at Tsukiji Masamoto, which has been producing knives since 1845. Its workshop is based inside the gargantuan Tsukiji fish market, and the specimens made here tend to have thinner blades than Western models to suit the more delicate process of cutting up fish into sashimi and sushi dishes.
At Güde in Solingen, Germany, Karl Peter Born explains that for his firm's wares, "there's more than 40, mostly manual, production steps. We use different materials for the handles, like olivewood, oak, pearwood and steel. Recently we used the wood of a water wheel, which drove grinding stones for many years. This gave us a nice story for a limited edition. It's important to think in terms of passion rather than in return of investment. We want these knives to work for decades, not years."
Ben Edmonds, who runs UK-based Blok Knives, agrees that passion is paramount: "Handmaking anything has its risks," he admits when asked about his own process. "There are no jigs or forms, so you rely heavily on technique. I enjoy treating each knife as an individual piece. The mosaic pins I make to help support the handles have no set pattern, so each set is slightly different. Every time you grind down into a piece of wood you discover new patterns and shapes. I love that with each knife there comes new challenges."
Edmonds started his firm just three years ago and now has a seven-month waiting list for his hand-hewn creations – proving that while tradition has a strong role in the world of knife makers, there's still room for savvy young bladesmiths to make their own niche.
Ultimately, one thing all bespoke knife makers seem to agree on is that high-quality knives are an investment which, despite the costs, is something that can remain an integral part of your home kitchen for the best part of a lifetime. "We seem to live in a very throwaway society where we are encouraged to buy cheap products over and over again," says Edmonds. "It would be great to know that the knives I make have been used, loved and handed down for the next generation to enjoy."