Concours of Elegance 2018
Winning cars in the annual showcase of motoring splendour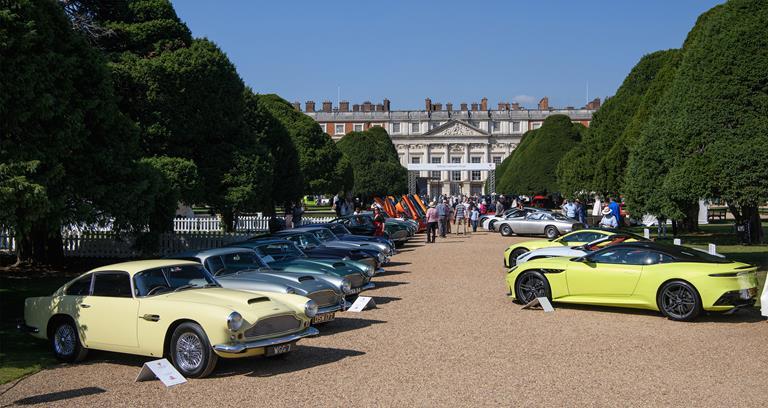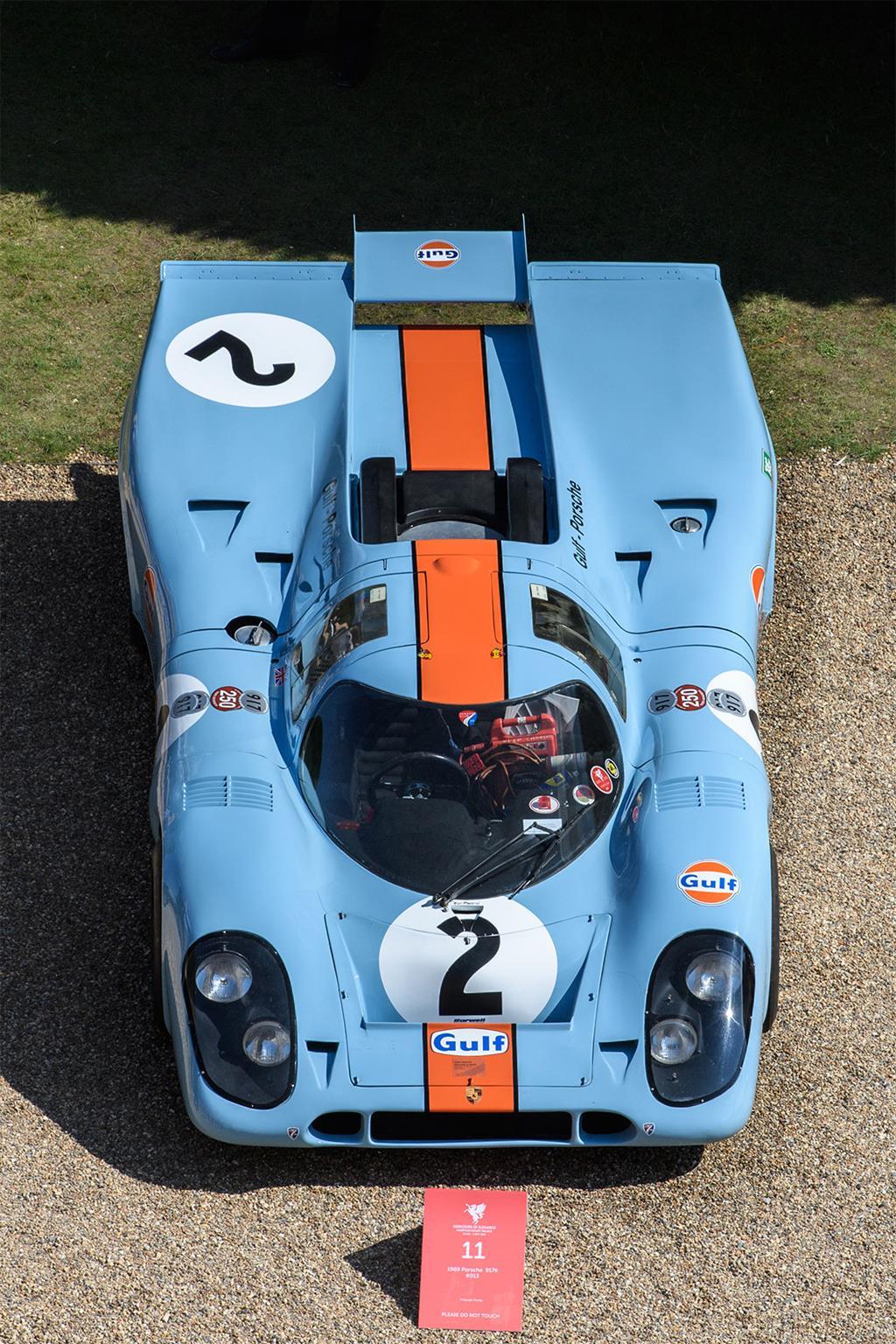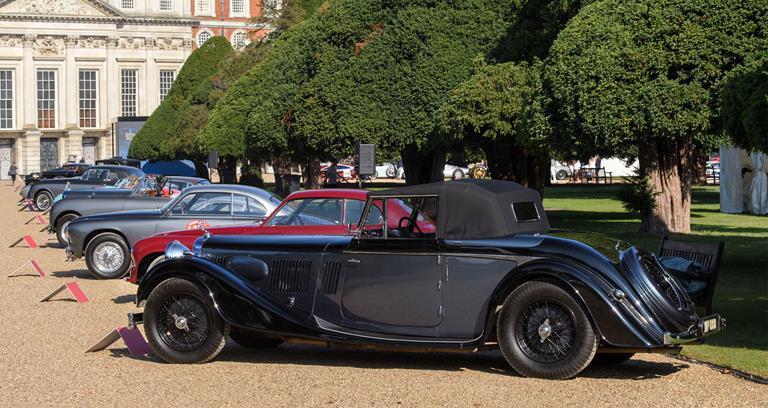 Alvis Speed 25 SC Drophead Coupe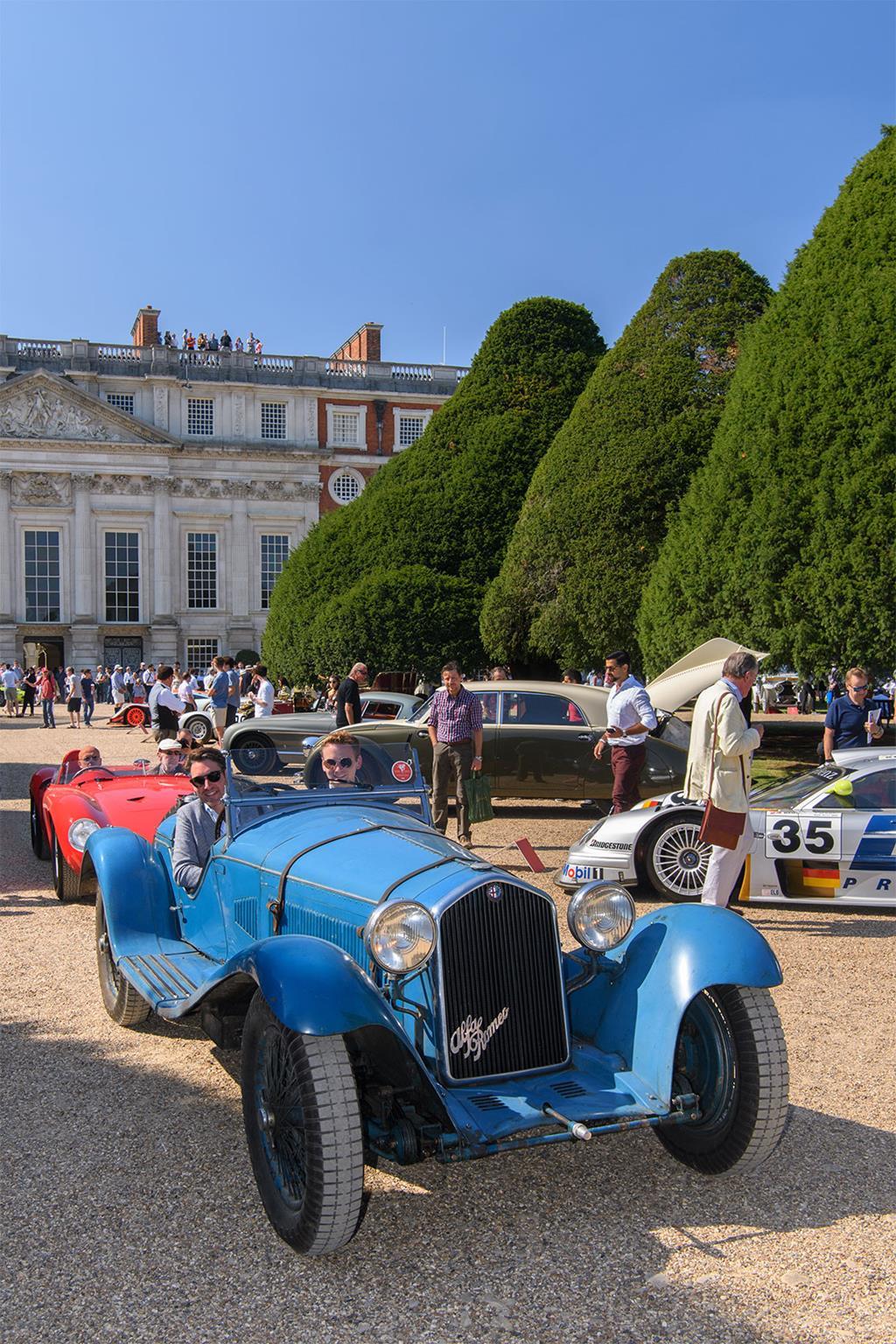 Alfa Romeo 8C 2300 short chassis Spider
Mercedes-Benz S-Type Barker "Boat Tail"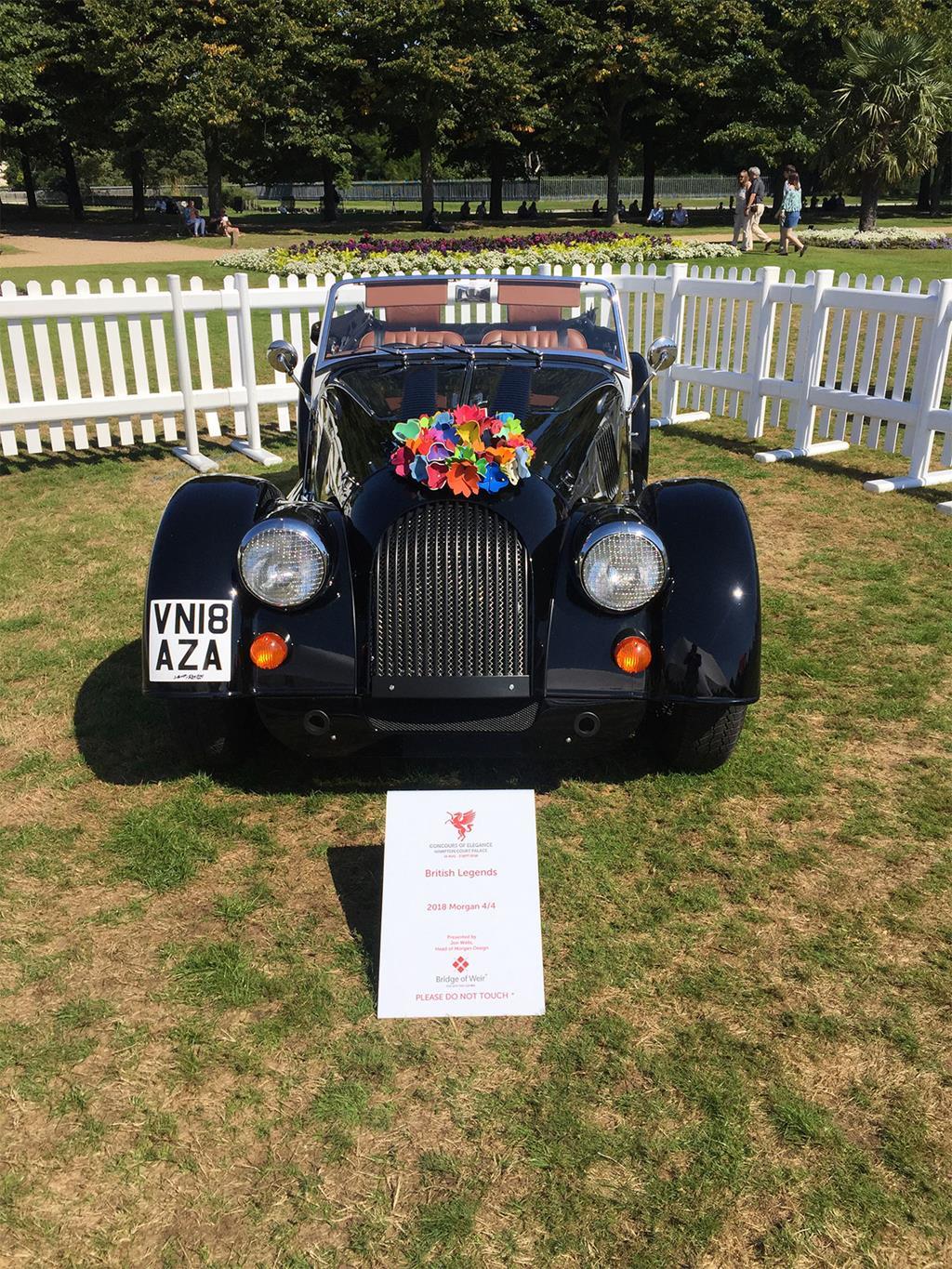 Hampton Court Palace in London is breathtaking in its beauty and a perfect location to display the world's finest automobiles. Home to this year's Concours of Elegance earlier this week, the cars gleamed around the manicured Fountain Gardens against a stunning backdrop of Tudor and Baroque architecture.

The variety was astonishing: hyper-cars rubbed shoulders with veteran models and unique, coach-built specials sat alongside period racing cars. All represent the pinnacle of motoring excellence in their different ways. Had the charismatic and tyrannical King Henry VIII still paced his palace grounds, he would certainly have approved of the exceptional standard, sheer opulence and unrivalled rarity of the vehicles.

Now in its seventh year, Concours of Elegance welcomed two all-new features. Future Classics captured more modern interest. The world's fastest four-door cars were represented in the Harry's Garage display and included such delights as the Jaguar XE SV Project 8 super-saloon and Aston Martin Rapide AMR.

Standards were high but the judges eventually agreed on worthy winners in each of the categories. Here they are.
Best in Show – Mercedes-Benz S-Type Barker "Boat Tail"
One of the quickest cars in its day, this Barker-bodied Mercedes-Benz S-Type 26/120/180 PS Tourer was first owned by Francis Curzon, The 5th Earl Howe. It has since been meticulously restored to its original peacock blue.
Pre-1920s – Isotta Fraschini FENC Tipo A

Designed by Giuseppe Stefanini. One of only five known in the world, this particular model has a rich history and retains many original components.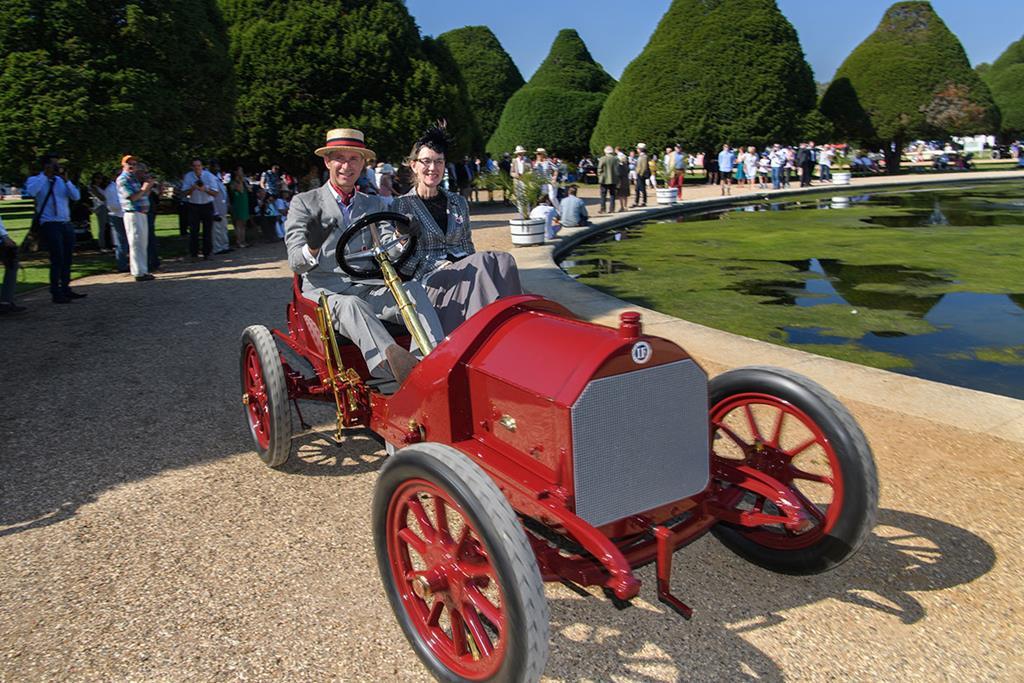 1930s – Alfa Romeo 8C 2300 short chassis Spider

This beautiful Alfa Romeo wears much of its original patina from an exciting past in which it was hill-climbed in its early years and hidden away in Paris during World War Two.

1940s/50s – Maserati 300S

The elegant form of the Maserati 300S came from a time when style and flowing outlines dominated the shapes of racing cars. This works car, driven by Stirling Moss in 1958, is arguably the prettiest racing Maserati.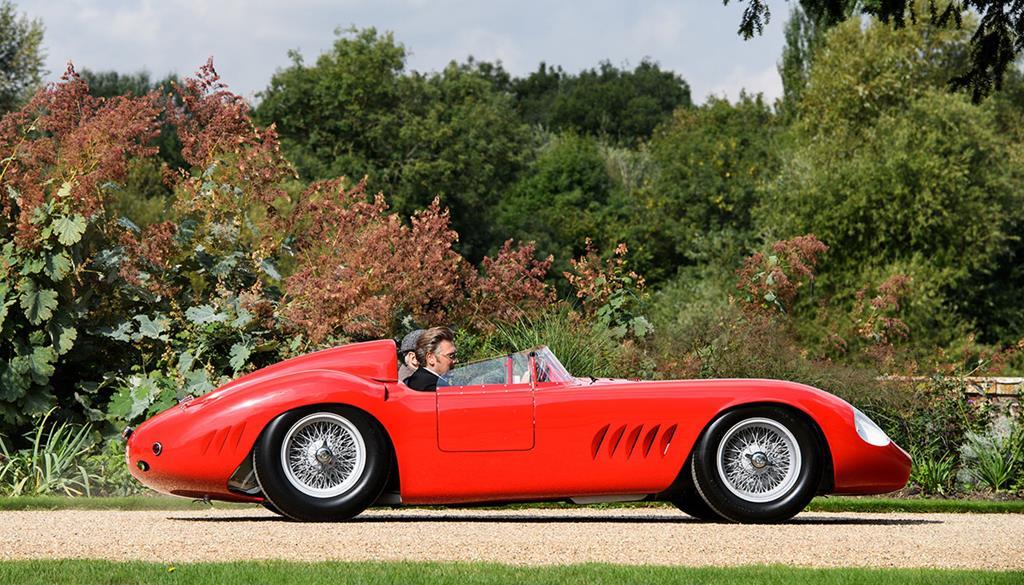 1960s – Porsche 917K

With one of the most iconic colour pairings in motor-racing history, this Porsche 917, chassis number 13, featured in the 1971 film Le Mans with Steve McQueen. Being both pristine and almost original, this isn't its first concours win.

1970 onwards: Lamborghini Miura

It is hard to believe the Miura design is more than half a century old. Having undergone a recent nose-to-tail restoration, this P400S model in period lime green is simply one of the best in the world.


The RAC Club Trophy – Alvis Speed 25 SC Drophead Coupe

Alvis is respected for building elegant sports tourers. The Speed 25 model bodies were built by various coachbuilders; this stunning drophead is one of the prettiest, and a worthy RAC Club Trophy winner.

The RAC Spirit of Motoring – Katie Forrest and her 1912 Rolls-Royce Silver Ghost

Originally a demonstration car for Rolls-Royce Bombay, this Silver Ghost was subsequently homed by the Maharaja of Nabha, where it stayed for more than 60 years. Its rich history includes brief use by the Indian Air Force in the Second World War, when it was painted a dull grey.


The Jaguar Trophy – Jaguar XK120

Fifty Jaguars were vying for this trophy but the 1950 XK120 stood out. Restored accurately and sympathetically, the car was beautifully presented along with period photographs.

The Bentley Trophy (pre-1965) – Bentley S2 Saloon

Few models match the sheer majesty of the Bentley S2 Saloon and this graceful 1961 example deservedly took the Bentley Drivers Club trophy for pre-1965 cars.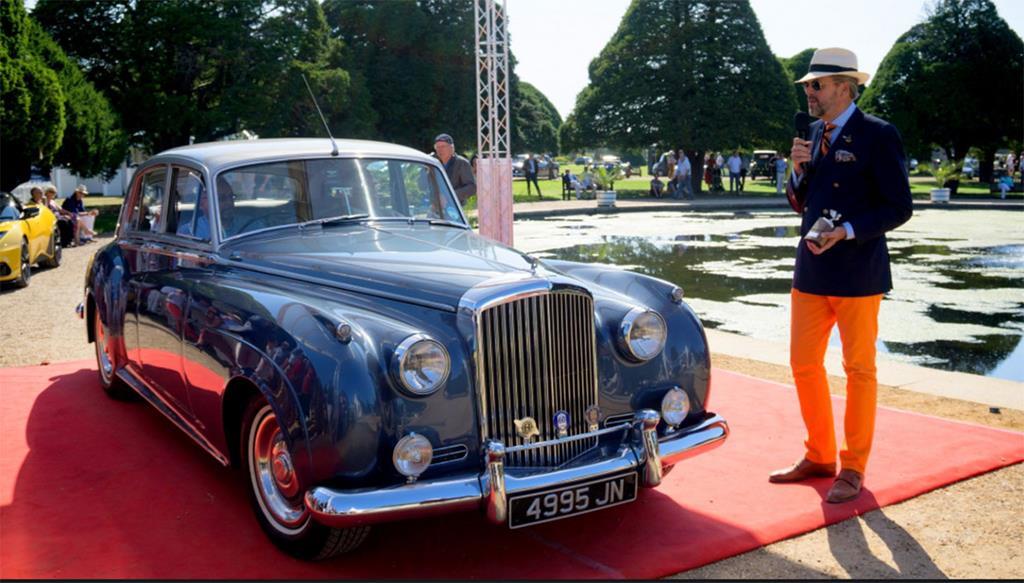 Credit: Bentley Drivers Club

The Bentley Trophy (post-1965) – Bentley Continental T

Picking up the post-1965 Bentley trophy is this stunning year 2000 Continental T, a shorter-bodied version of the two-door R. With additional power and a little less weight, the T is still a rapid grand tourer.

Bridge of Weir British Legends – Morgan 4/4

Morgan's 4/4 has been built since 1936, the longest production span of any car. Hand-built in Malvern, England, it embodies traditional sports car values. Despite only modest power, its light body and narrow tyres keep the 4/4 feeling agile.

Future Classics – Rolls-Royce Sweptail

The Sweptail, a one-off designed by a private collector, took five years to build to an exacting specification. It includes a unique body, a nautical-themed, two-seat interior and a dedicated cooler for the owner's choice of vintage champagne.