Jaguar XK120: Swift Progress
A racing legend's self-built car is just one of those restored by specialist JD Classics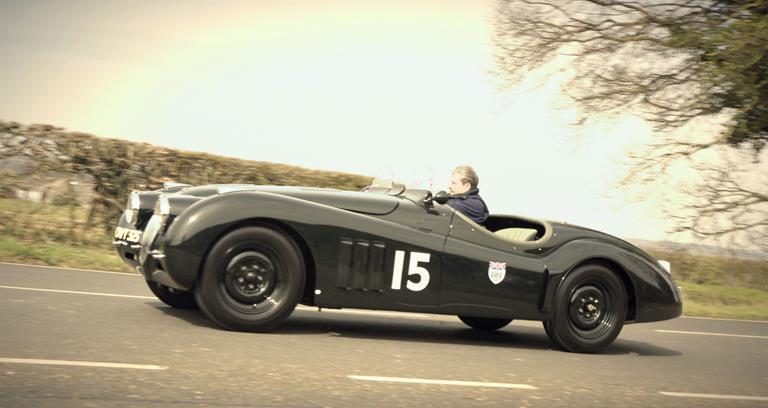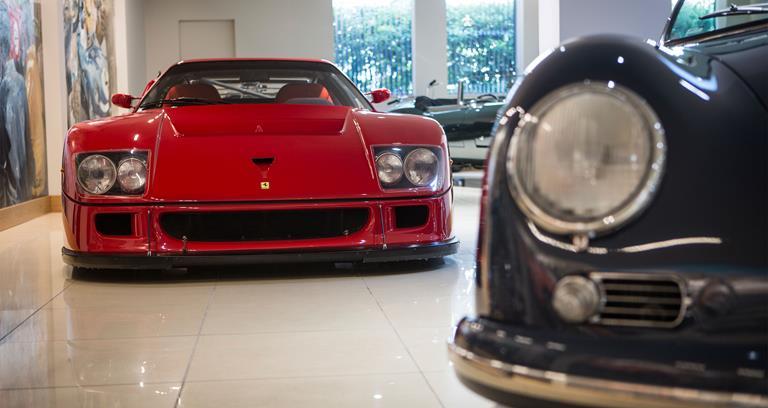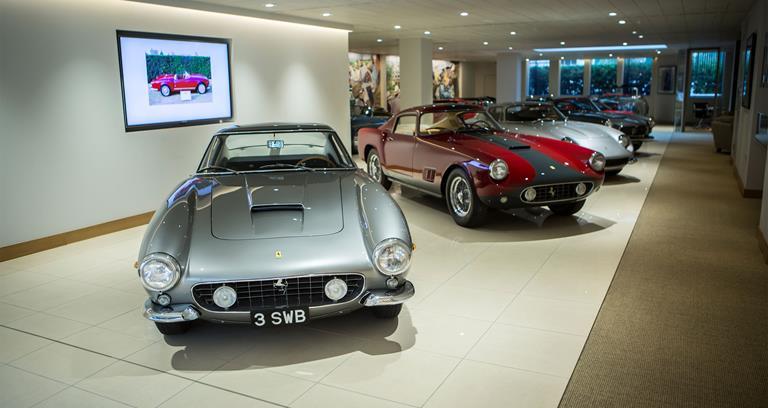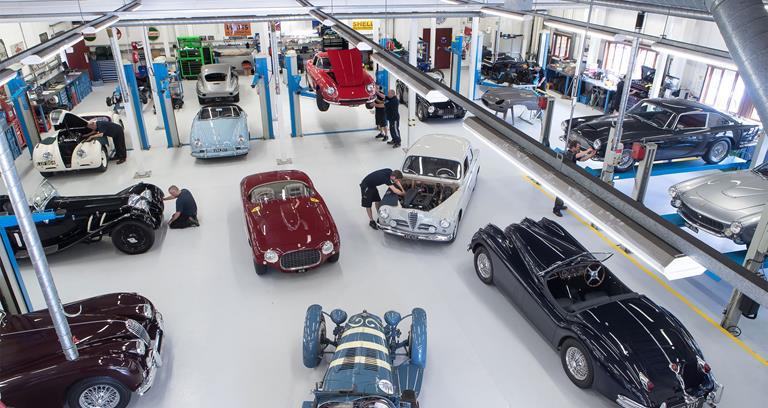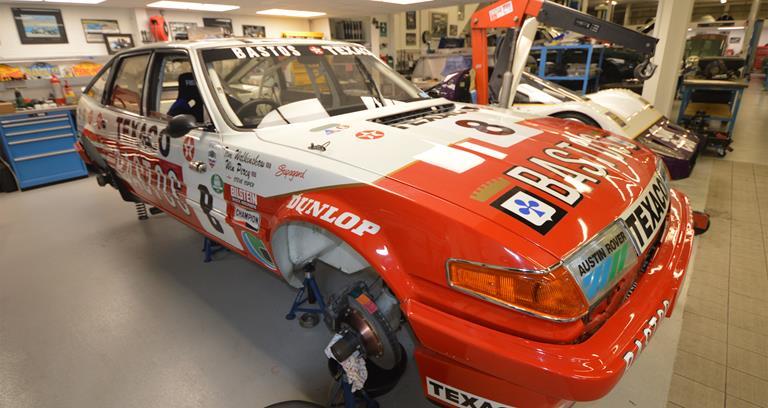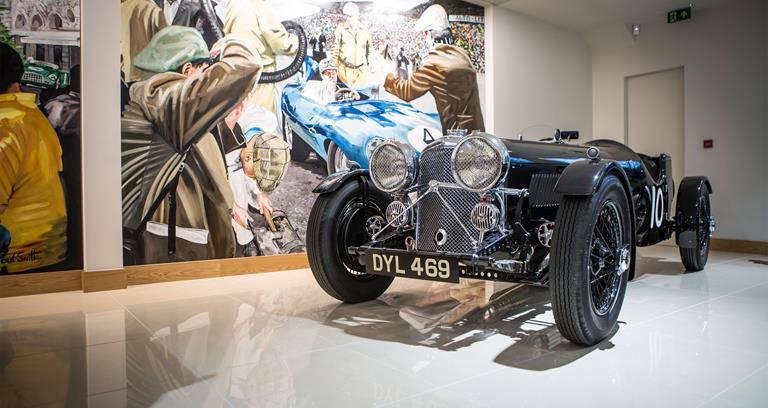 Let's step back in time to 1951. Jim Swift bought his pretty Jaguar XK120 a year ago and has prepared it for some of Britain's most important races. Swift's is not a works car but privately entered. In an era of the gentleman racer, he drives well to compete with the best drivers of the time, achieving podium positions at Silverstone, Boreham, Goodwood and many other events.
But within a year the threats from the lighter Jaguar C-Type mean Swift must make some radical modifications to his XK120 to keep it competitive. He pays particular attention to ventilation to improve engine and brakes performance in extreme racing conditions. This changes the look of the car dramatically with side 'gills', louvres on the bonnet and considerable scoops front and rear.

Today I am driving that very car. Any XK120 is special but this car's provenance adds something unquantifiable to the experience. It is a car's specific history that is integral to its importance and this makes OVT 325 a rather special drive.

The sound from the straight-six engine is simply glorious. There's the view along its considerable bonnet and the aero screens barely keeping the wind from my face. And the smell. Oil, fuel, leather and that mysterious and wonderful old-car scent.

Despite being almost 70 years old, this XK120 is still spritely and fluid to drive. The competition drum brakes work well, and I quickly become used to the less-precise 1950s steering technology. Powering on through the corners, the rear tucks down and eases sideways to bring the nose round and the engine pulls willingly into the straights. I push on through a series of bends and the more I work it, the greater the rewards. Surely there must be a limit to how much one person can grin.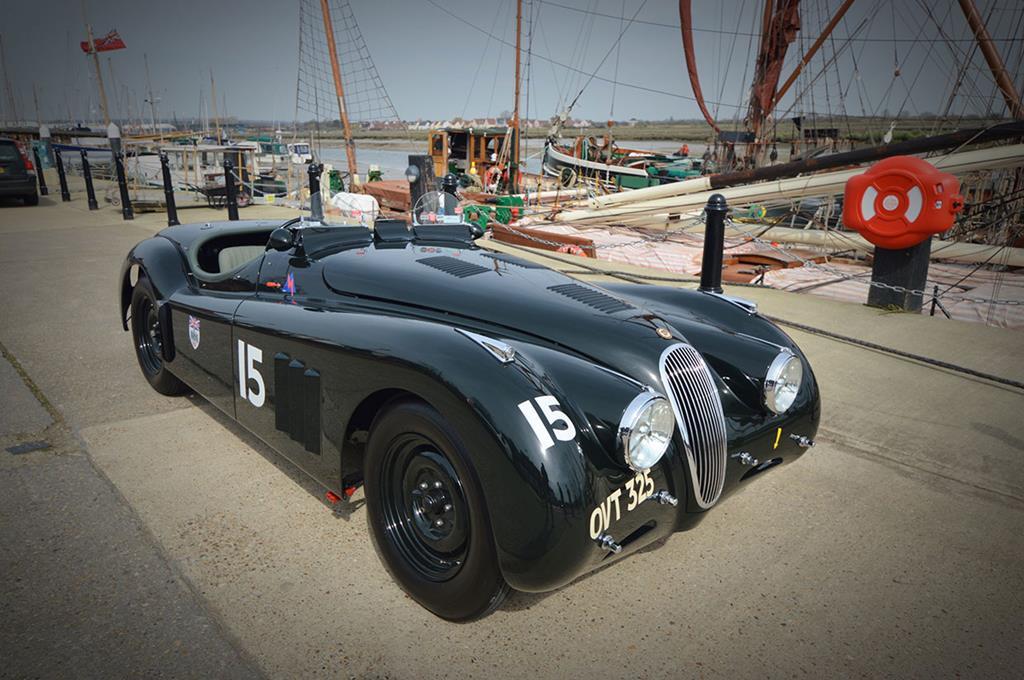 This XK120 is just one of around 120 cars available at JD Classics, a company with an unassuming name but a diverse array of astonishing vehicles and capabilities. The cars present at its showroom in Maldon, Essex could be part of a museum: a Jaguar XK120 bought first by Clark Gable, a one-off Fiat-Ghia V8 Supersonic, one of only five Ferrari 275 GTB short noses in right-hand drive, and countless other notable vehicles. Yet it is far better than any museum: they are available to buy and enjoy.

That these cars are some of the world's most prestigious is just one part of the story. In the workshop, it is easy to become distracted by numerous vehicles going through the restoration process in various stages of dismantlement. Some are receiving gentle cosmetic work, others are back to bare metal, in the midst of a full restoration.

The standards are exacting. The care and attention to detail – sourcing the right components and the ability to fabricate parts – falls comfortably at the obsessive end of the spectrum. Records are trawled meticulously and early photographs are pored over to ensure details are correct. This accuracy has earned JD Classics an astonishing reputation.

It doesn't just offer the finest examples to customers but allows the cars to enter into the top concours d'elegance and historic racing events. In fact, so respected is JD Classics, it has allocations at many of the events for its own or customer cars.

The ex-Swift XK120 is a great example of this. Having undergone a painstaking body-off rebuild to FIA specification, it subsequently ran in the 2014, 2015 and 2016 Mille Miglia races. And at the wheel, I am torn between wanting to nurse it respectfully along the country lanes or handling it as it was designed to be driven: hard and fast.
I settle for a little of both but find myself slowing this special car down to spin out those last few enjoyable miles before handing it back. Children point, grown-ups smile and anyone with a smartphone to hand grabs a picture or three. 

JD Classics is an enabler. Supplying unique, rare and original vehicles, and supporting owners all over the world, it should be celebrated for ensuring these dramatic, exotic and exceedingly special cars are enjoyed as they were designed to be.

Showrooms: Maldon, Essex | Mayfair, London | Newport Beach, California
Visit jdclassics.com