Homes of the Future, Today
Total home interconnectivity is coming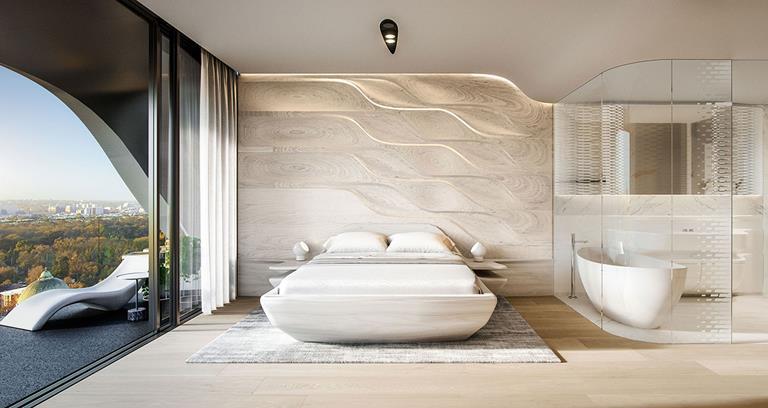 An apartment in the Zaha Hadid-designed Mayfair Residential Tower, Melbourne
Rendering by MrPStudios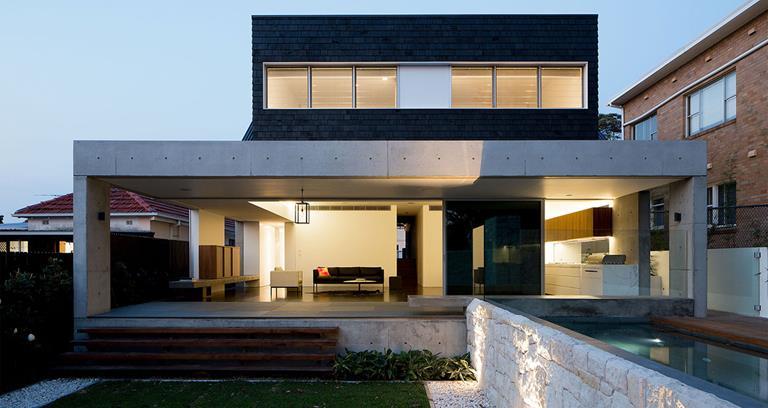 Mark Cashman's Black House in east Sydney
Photo: Tom Ferguson
Sponsored by

In our Brave New World, architects and engineers are creating futuristic homes that support wireless communication between our appliances and systems – as well as promoting energy conservation and encouraging self-sufficiency.
It starts up on the roof. For anyone blessed with ample sunlight, it's ideal for converting into electricity through solar panels. Naturally, solar systems produce electricity during the day but not at night, so power storage by way of batteries is another technology under the spotlight. Advancements in both technologies are in progress and are becomingly more and more economically viable.
Currently the province of internet data centres, hospitals and public offices, the gold standard is UPS, or uninterruptible power supply. Using a combination of solar, wind and generators, some smart homes of the near future will run themselves, with a low or nil carbon footprint, and little or no reliance on the electricity grid. In a dry climate, harvesting, storing and recycling water is also part of the move towards a greater degree of domestic independence allied to sustainability.
Another key ingredient in our environment is the air we breathe. Geothermal cooling, bioclimatic controlled ventilation, better insulation and green roofs are just a few of the technologies that aim to help maintain a healthy climate in the modern home. Comfort cooling in the ceiling is quiet and energy efficient, while the LG SIGNATURE Air Purifier, easy to retrofit, also cleans the air we inhale and ensures a constant and healthy level of humidity.
'Intelligent glass' is a further example of a new technology that lends itself to home automation. Created by a number of manufacturers worldwide, including Saint-Gobain in France, new glass coatings support space-age functions. Priva-Lite is an electronically controlled switchable glass that's transparent one minute and opaque the next, ideal for instant privacy and security. More useful in cooler climes, E-Glas has an invisible layer of metal oxide that warms up, giving out the same quality of heat as the sun, turning a simple double-glazed window into a totally transparent, energy-efficient radiator. Electrochromic glass that changes colour as it heats up or cools down is also becoming available.
Smart glass is ideal for high-rise residences, some of which have found particularly innovative solutions to inevitable problems of space and convenience. Reignwood's 30-storey Hamilton Scotts building in Singapore features glass car elevators, enabling an owner to drive their Ferrari in at street level, hit a button, whiz up to their apartment high above the Scotts Road and park the limo in their very own private glass-walled sky garage directly outside the front door.
Hamilton Scotts, Singapore 
If it's beautiful, flaunt it; if it isn't, hide it, is one of the tenets of contemporary design. Many architects like using organic materials such as wood, stone and slate with the smart communication technology almost entirely hidden from view. The contrast between traditional and the ultra-modern works particularly well, so an appliance like the new LG SIGNATURE InstaView Door-in-Door Refrigerator with its double tap glass panel door looks great in a kitchen surrounded by granite counter tops.
The biggest breakthrough in the smart home revolution is Wi-Fi. Just about everything in the house, from the lighting, sound, energy, water, security and air conditioning, to appliances like washers, fridges and ovens, can now be controlled by a smartphone. No new cabling is needed, so it's simple to integrate new devices into older homes. Add in machine learning, visual-recognition technology, mapping and speech recognition, and AI has truly arrived.
As you sit back and read while your driverless car heads for home, GPS knows when you'll arrive, so the alarm, climate control, music mix and lighting will set themselves to welcome you back at the end of a long day. Brave New World – no problem.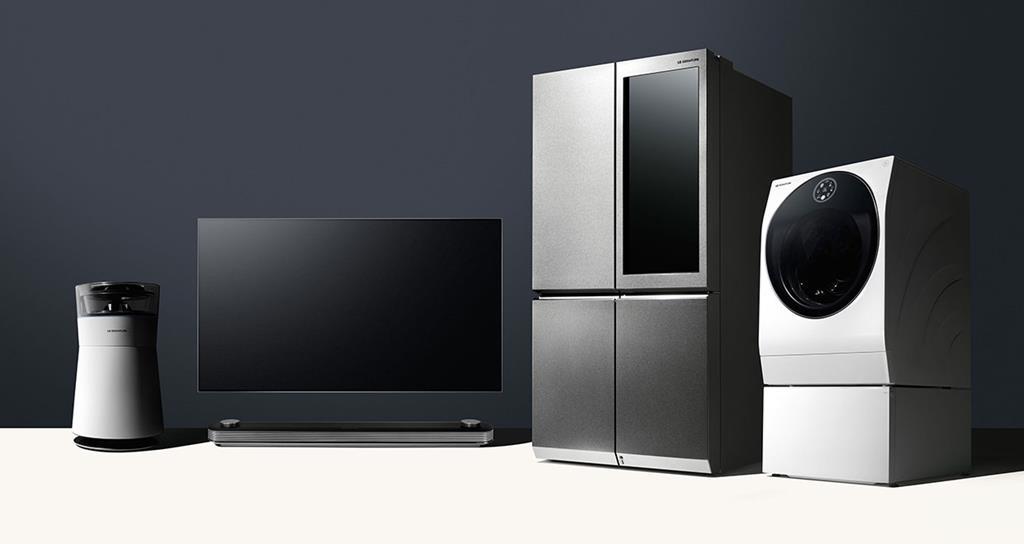 To read more about the LG SIGNATURE products, visit our product showcase. Or head to LGSIGNATURE.com to find out more.