Paris Haute Couture S/S 2019 Roundup
Our picks from the collections that graced the French capital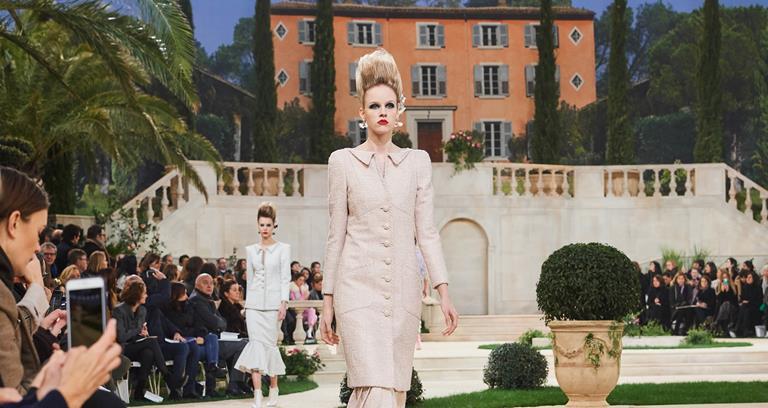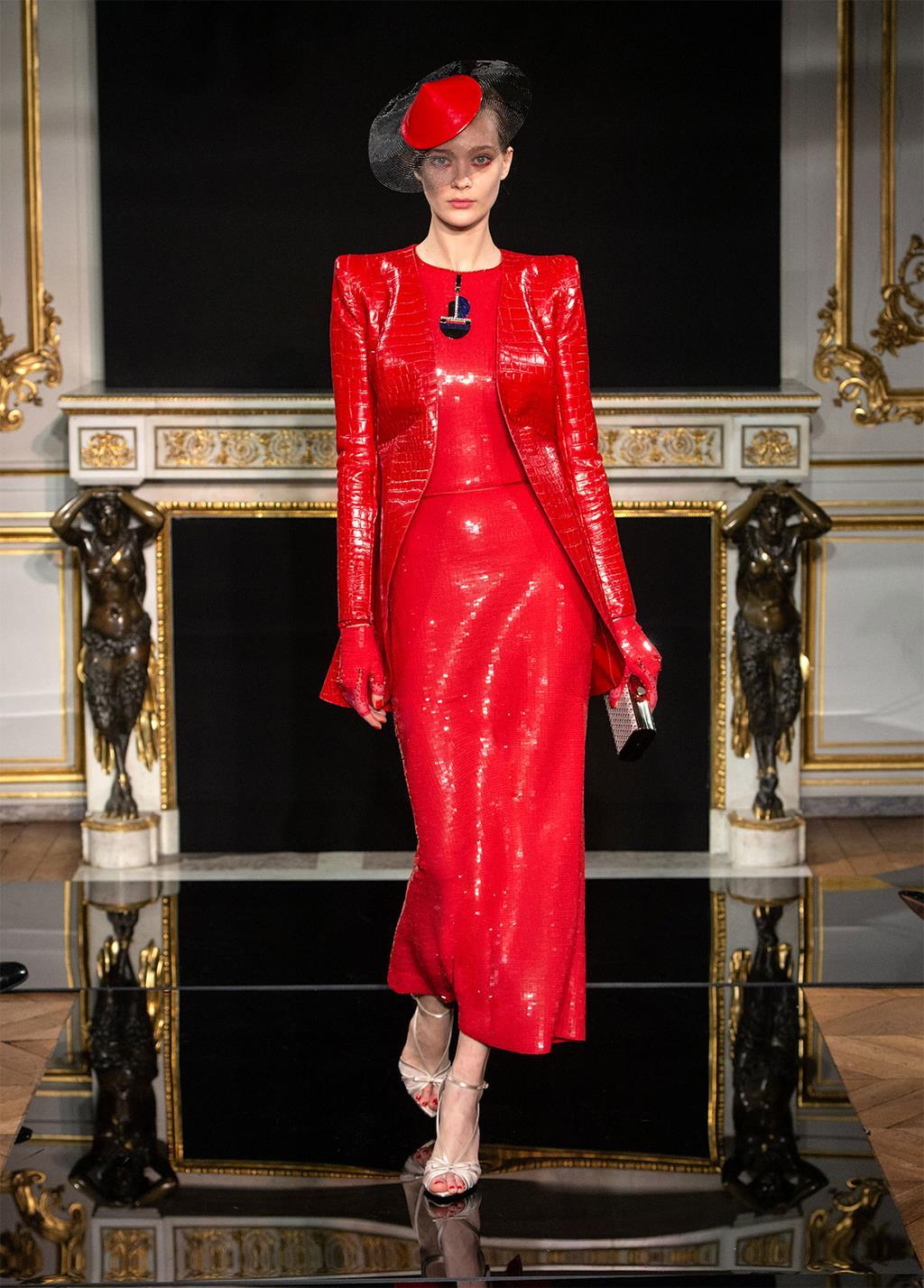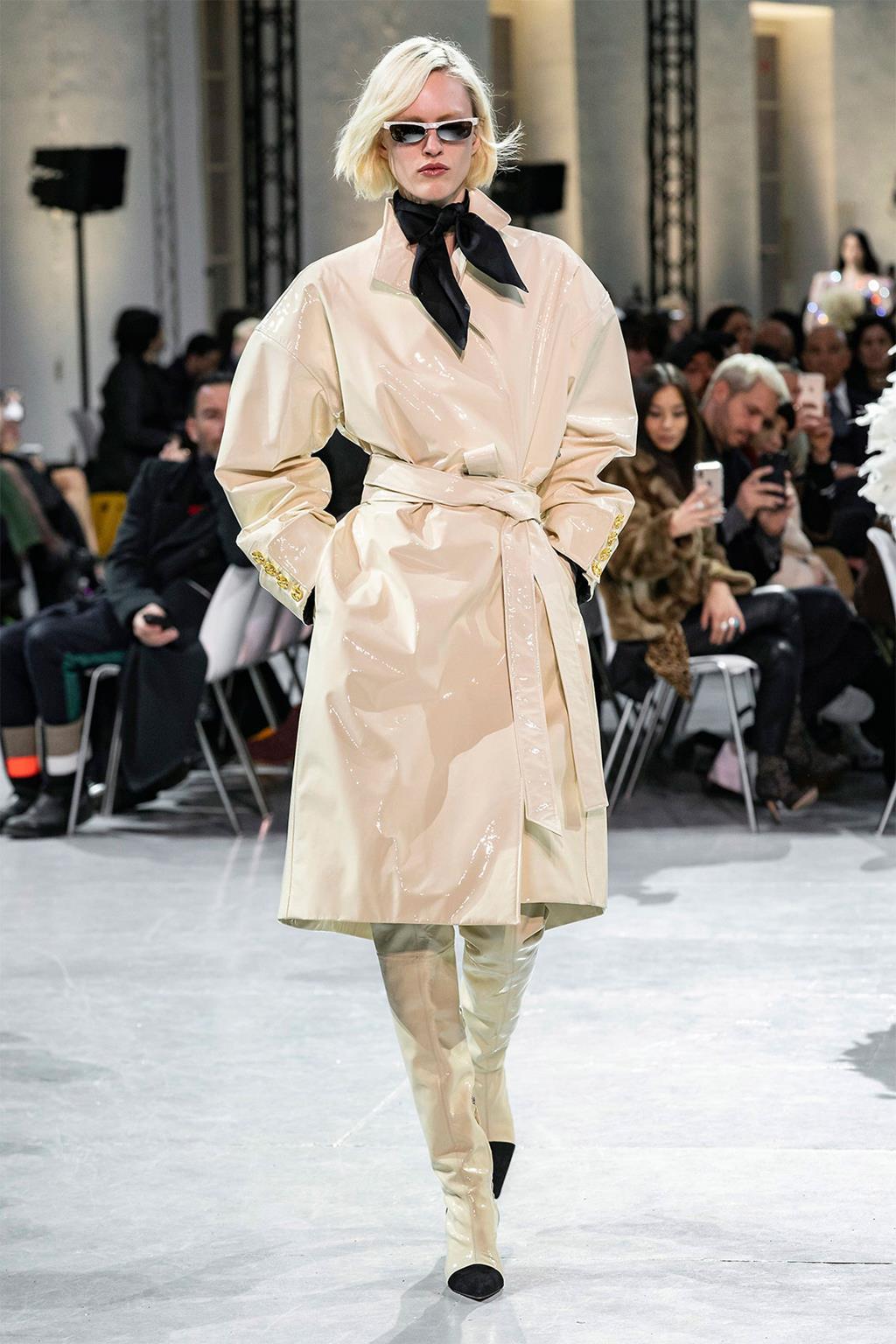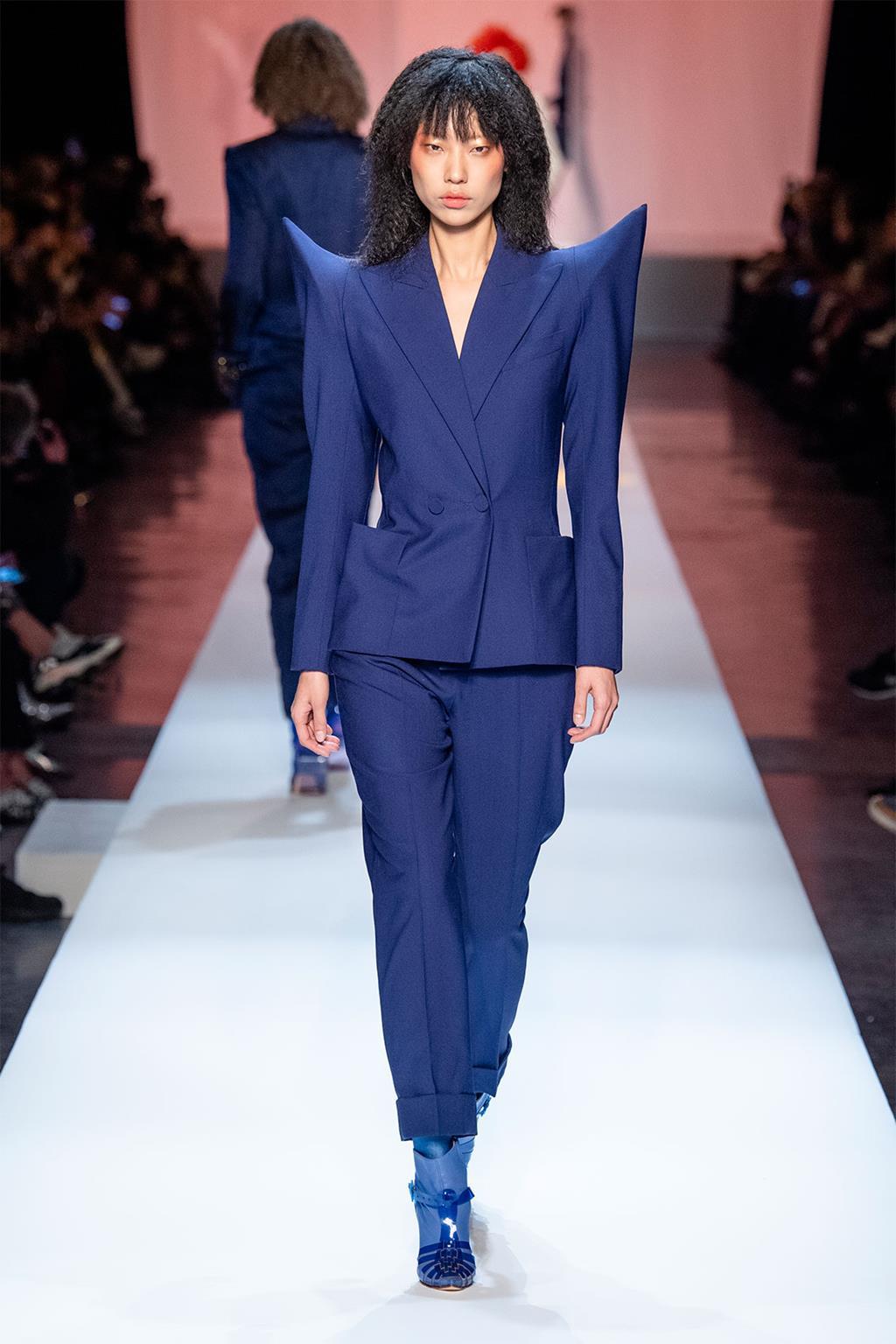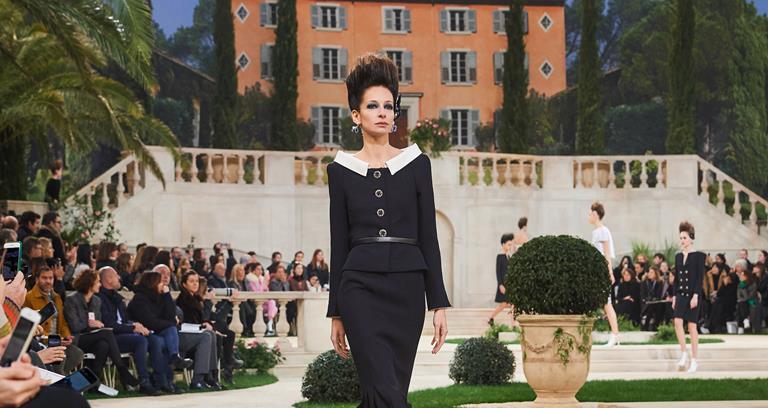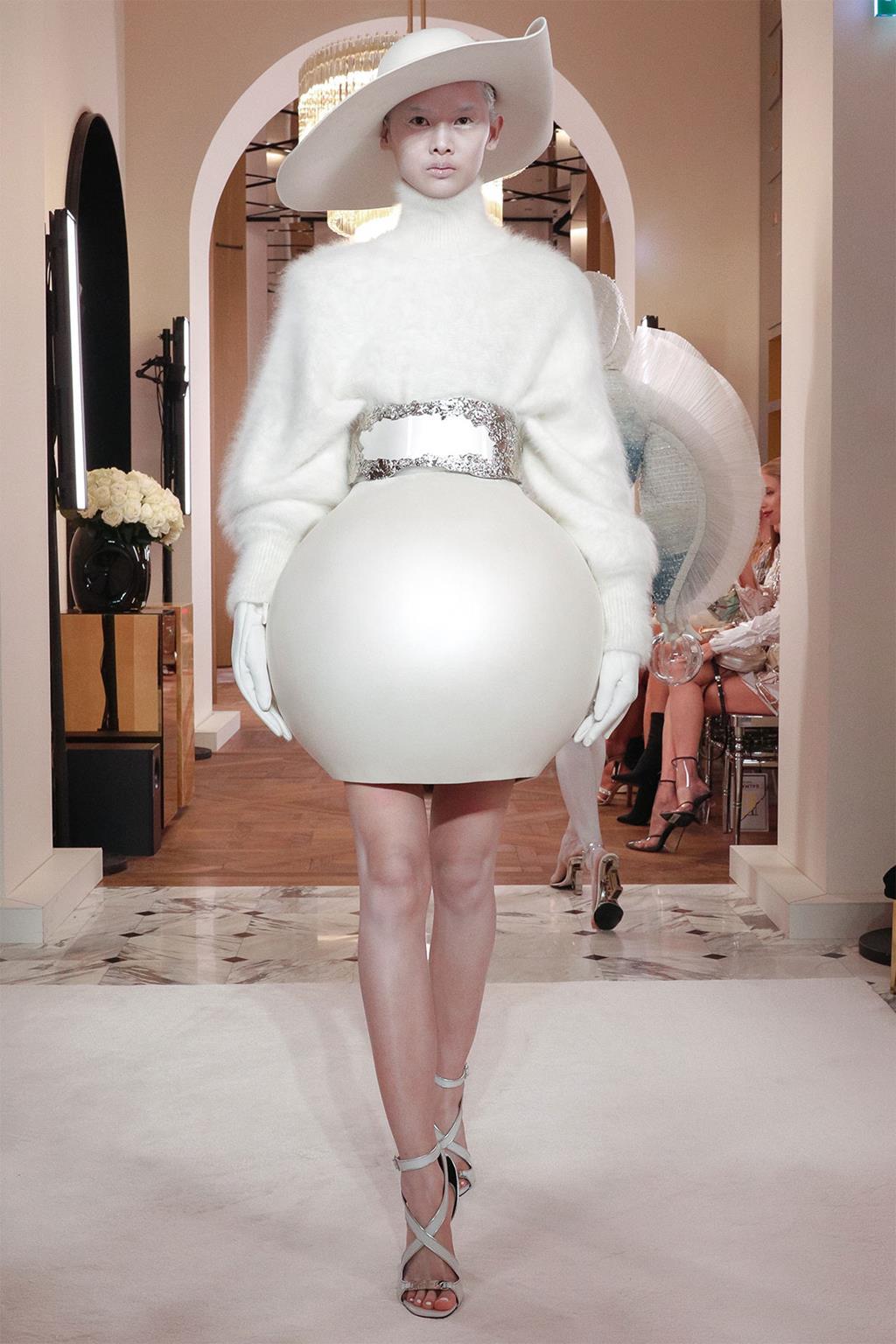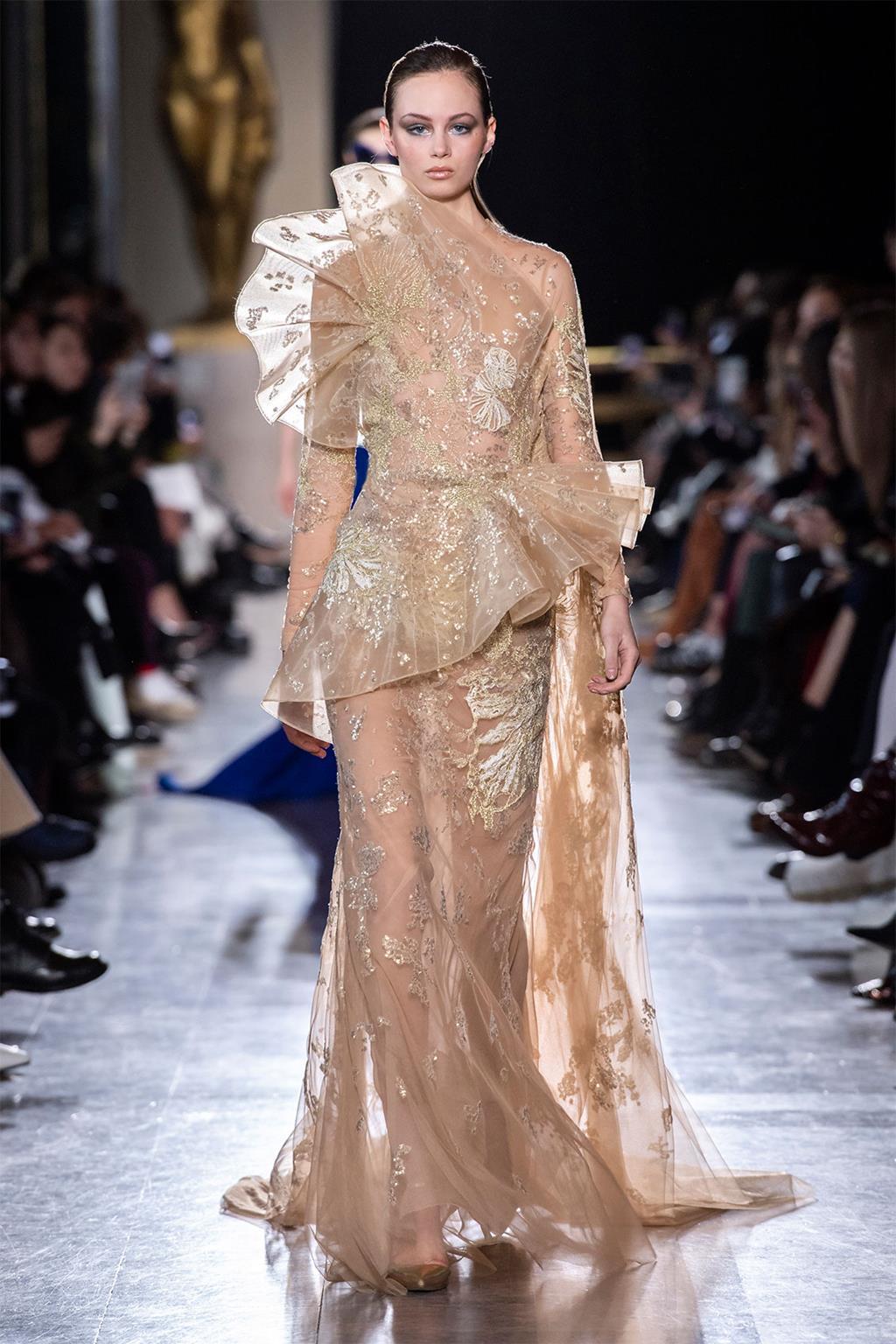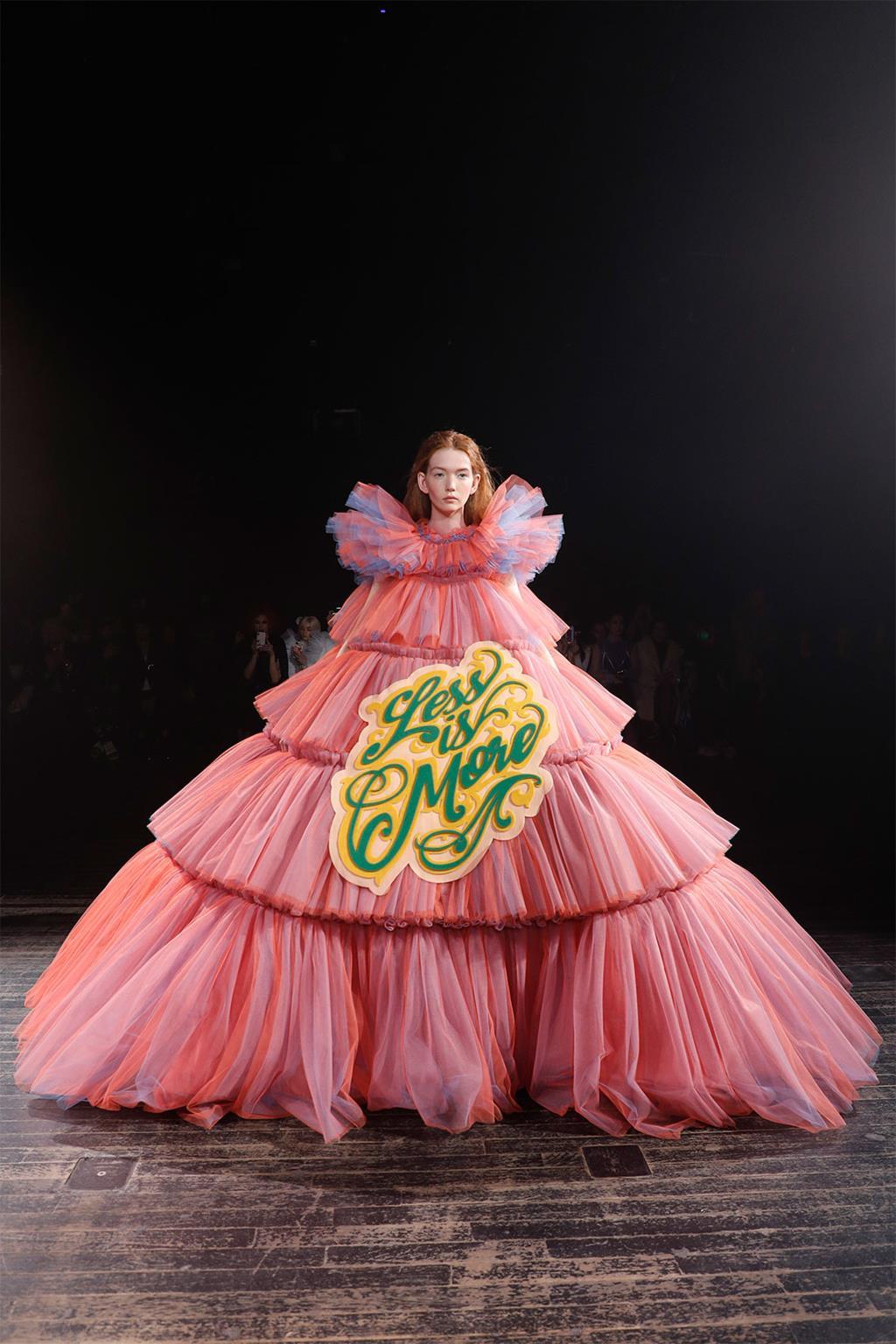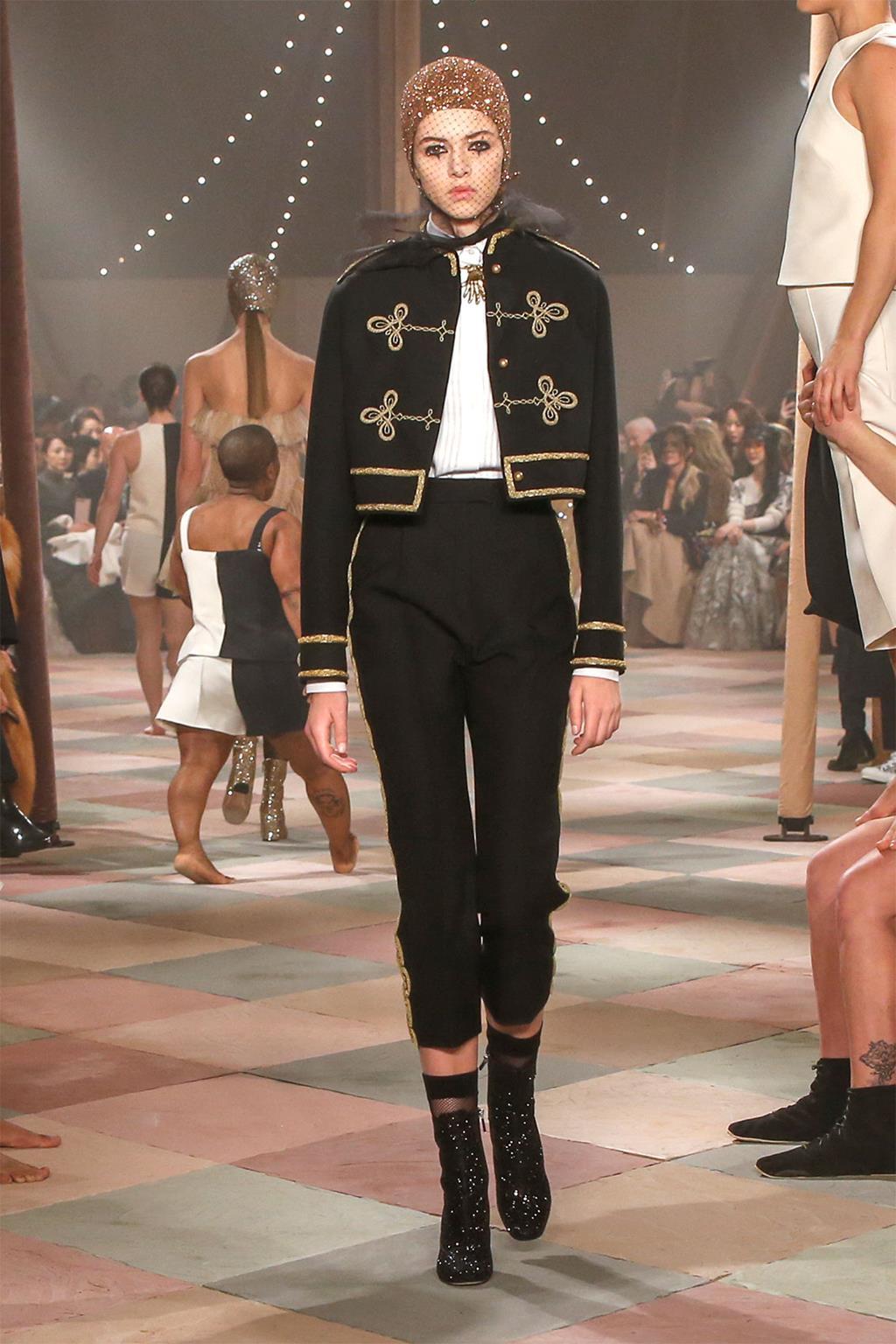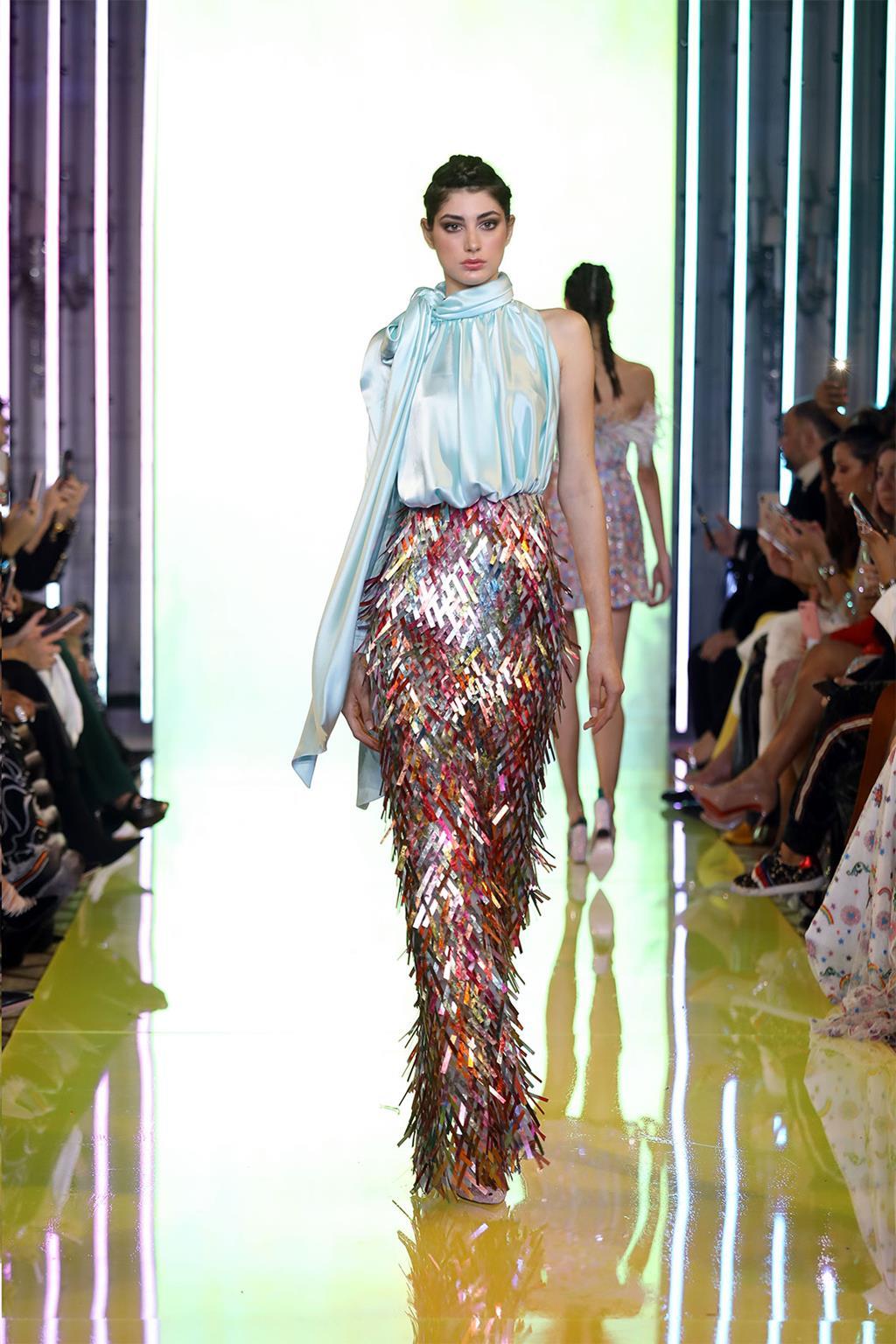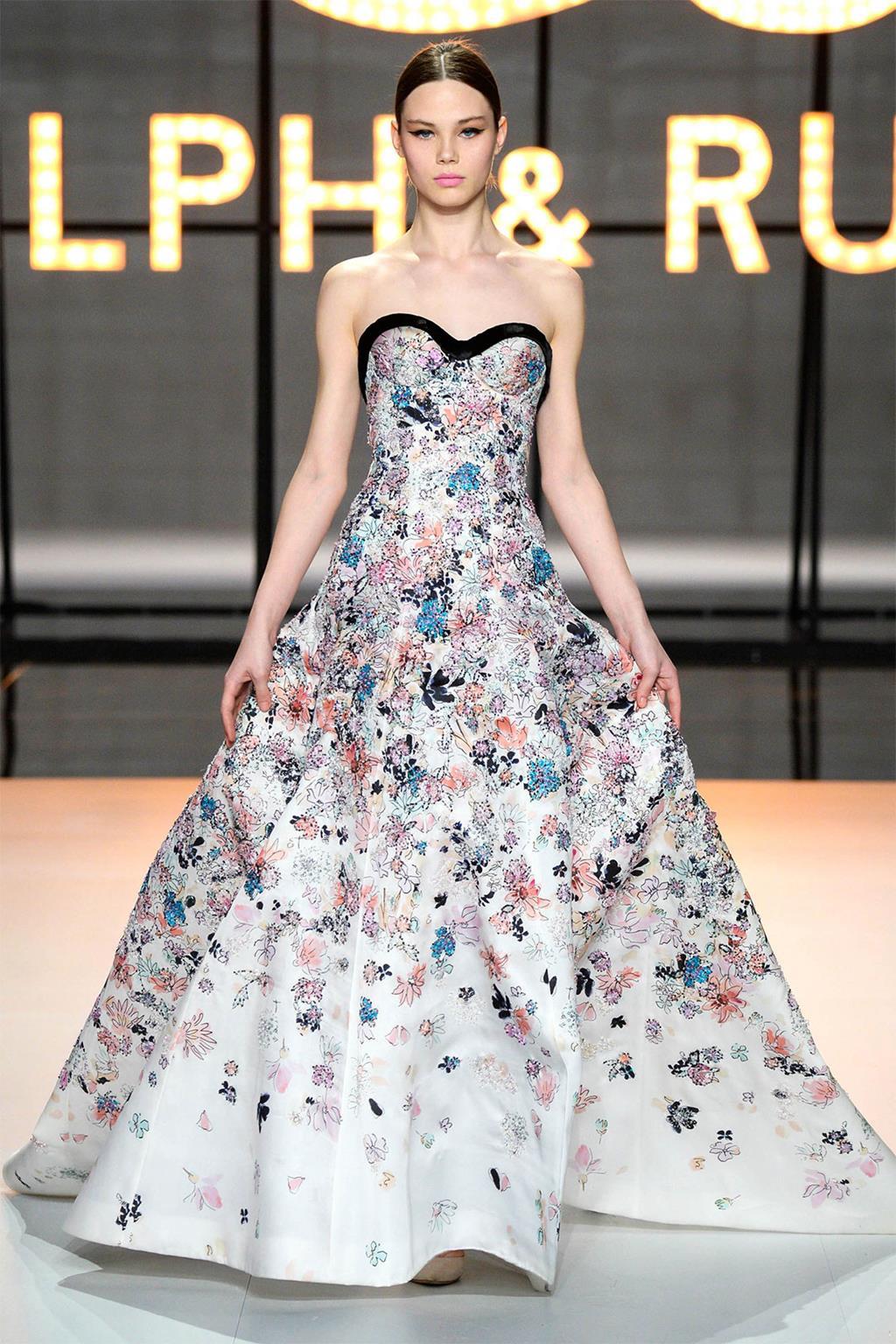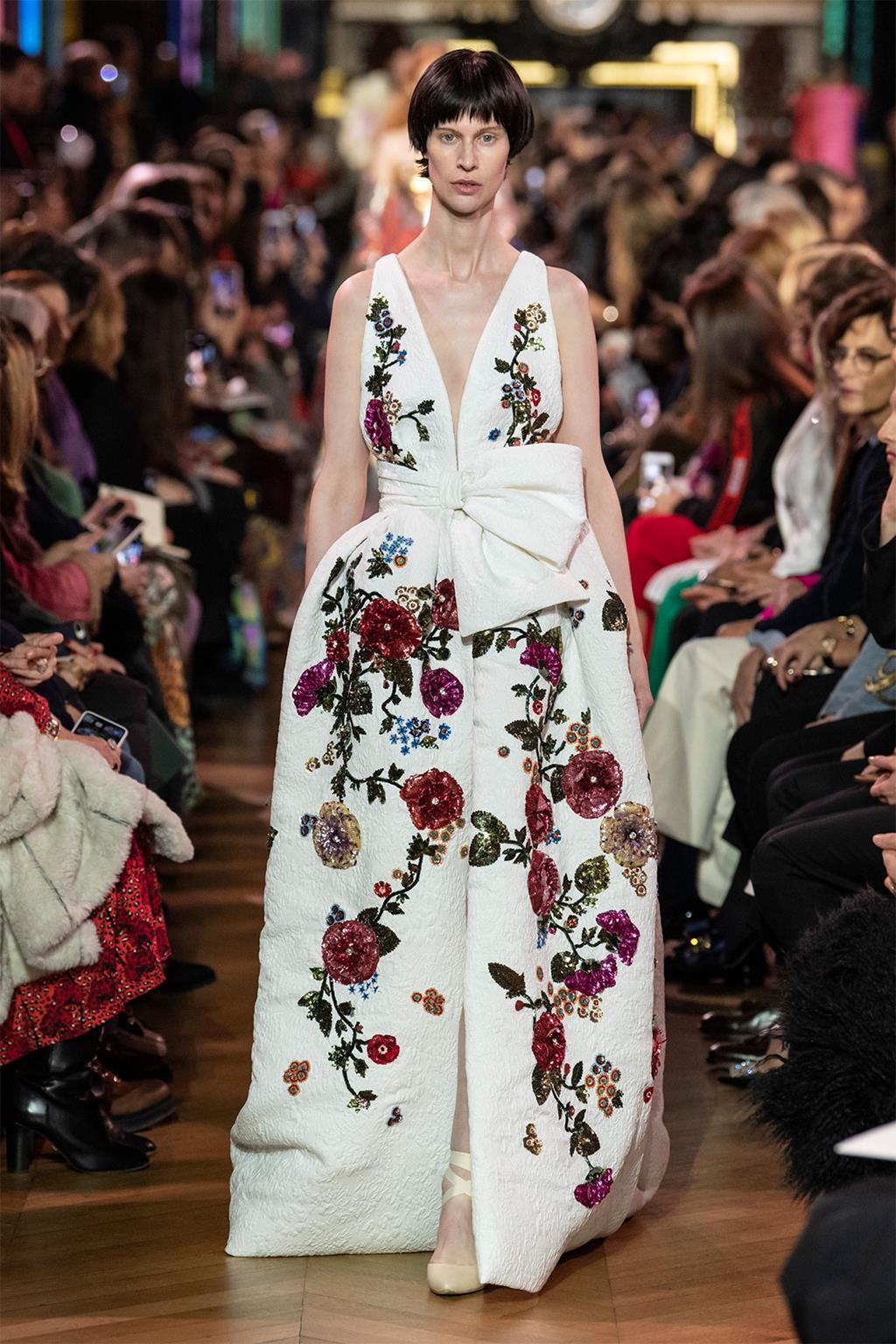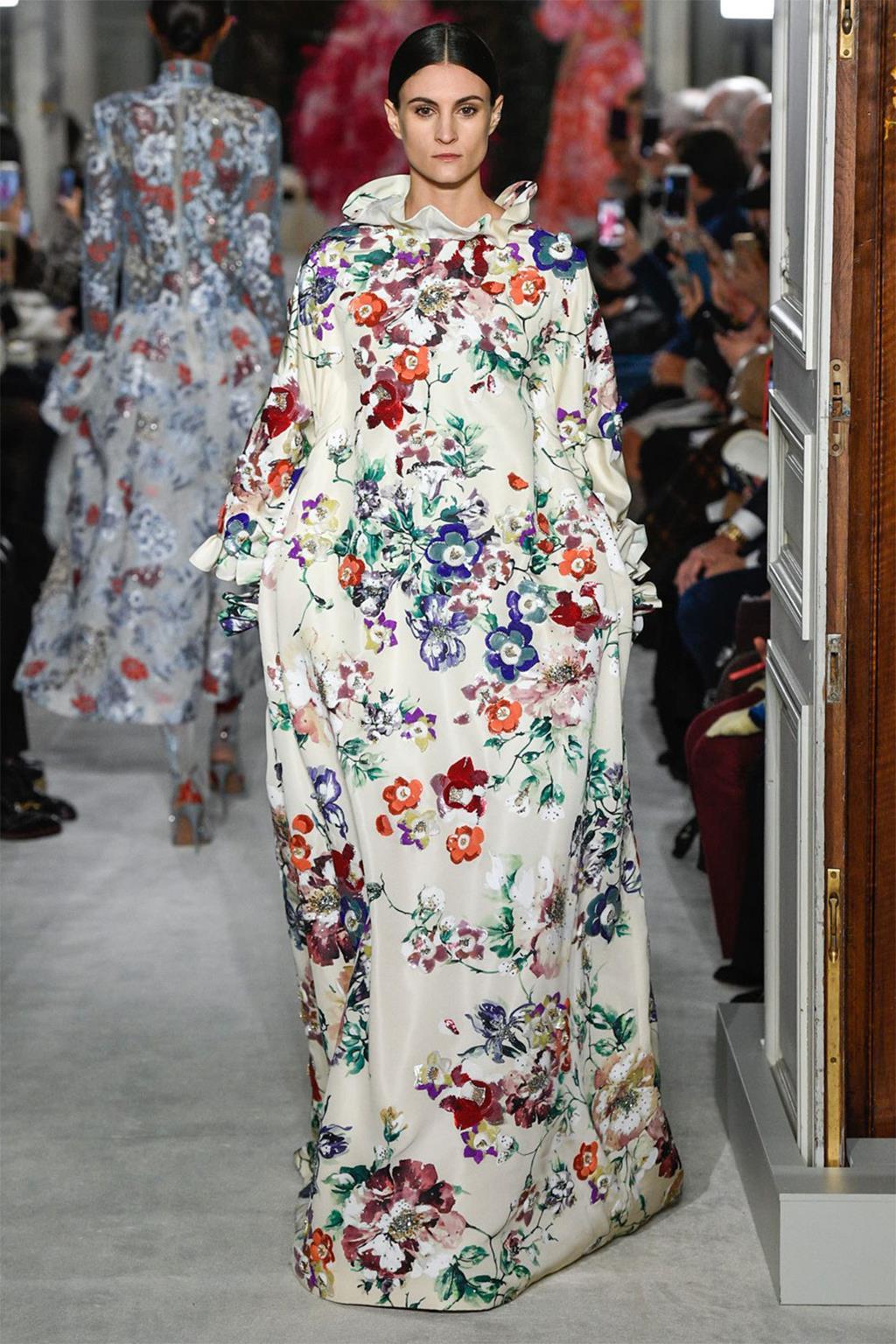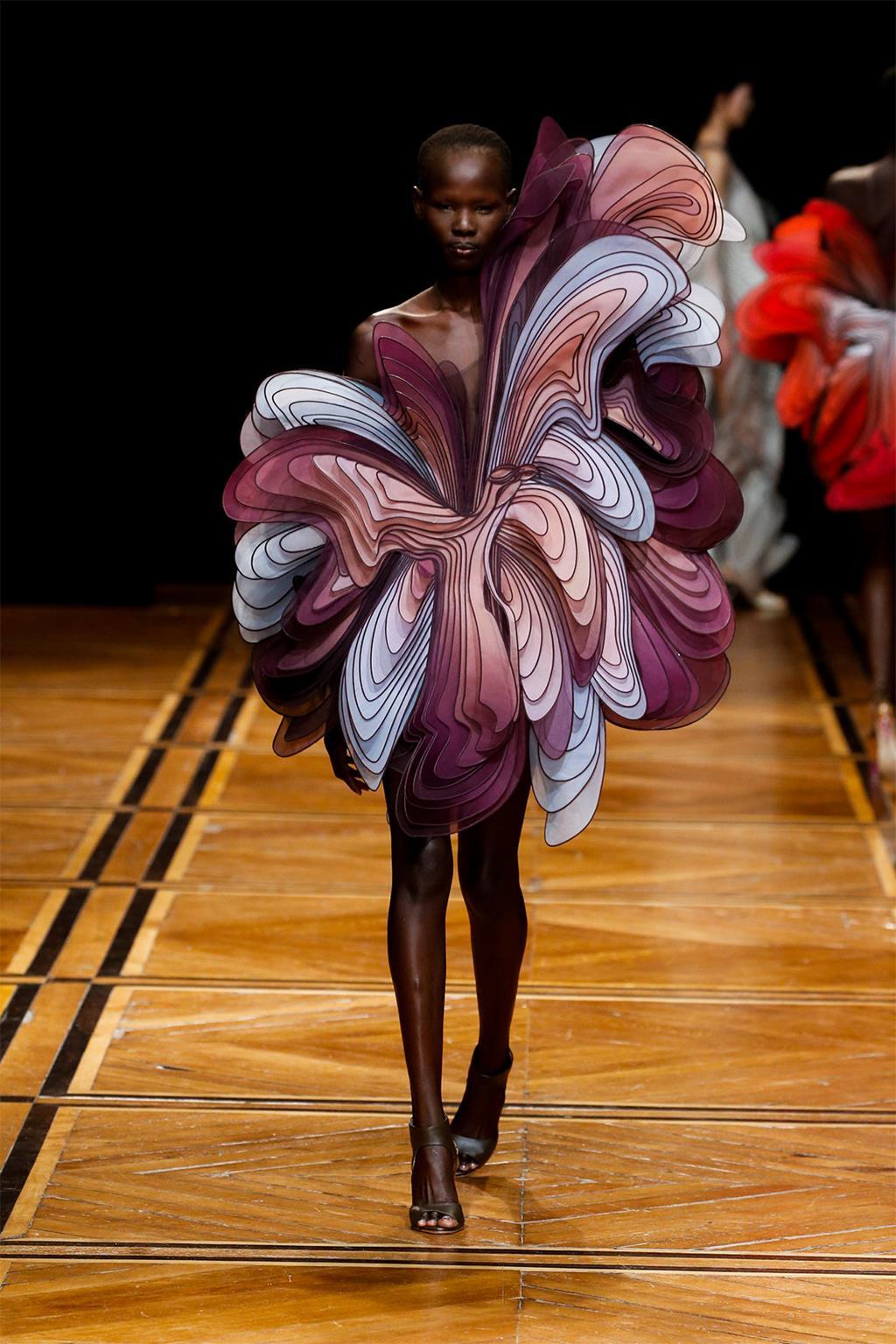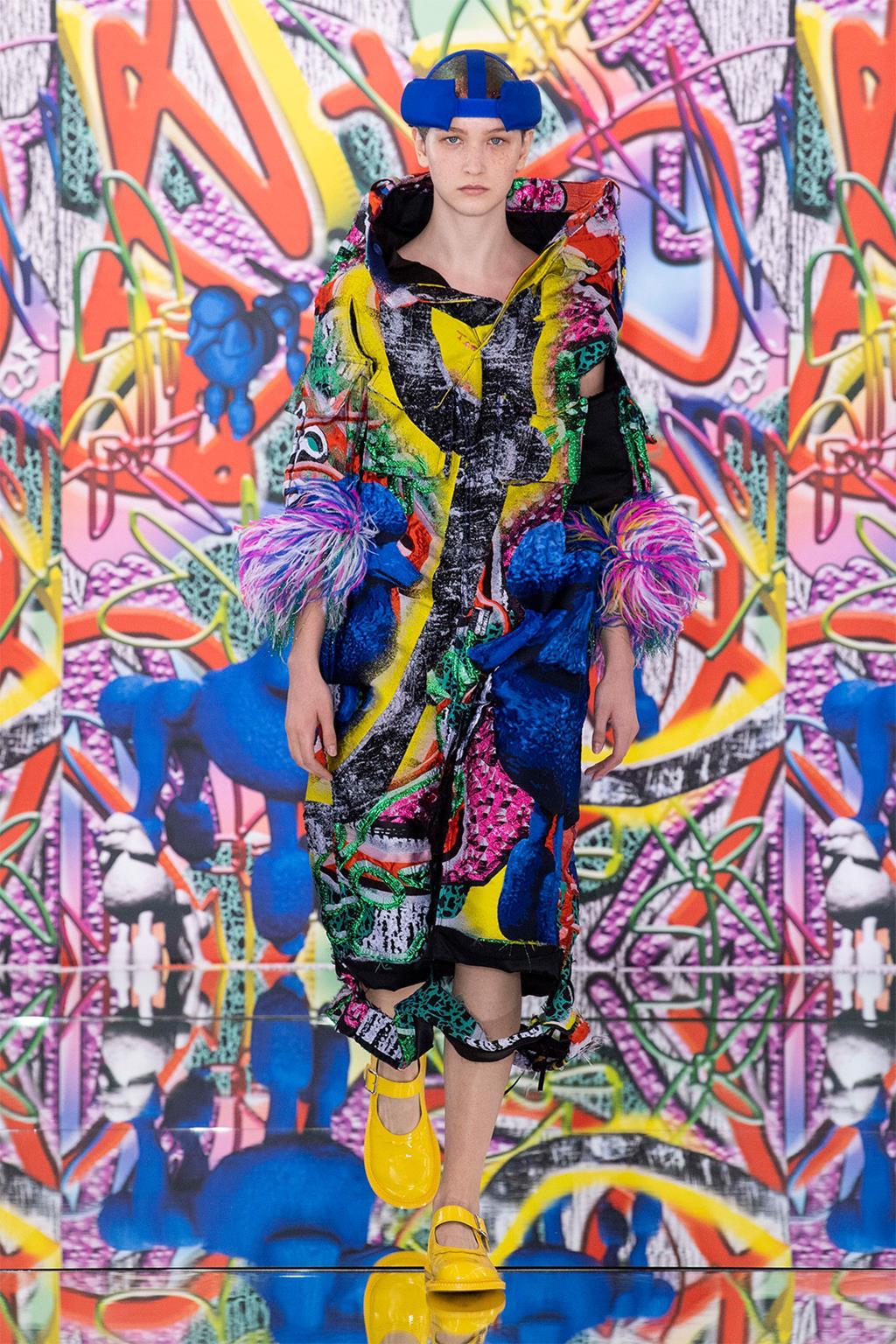 When so much is being questioned, not least the excesses of fashion in a polluted and warming world, couture this season seeks how to stay relevant in modern times. Exquisite tailoring is one way – perhaps a perfect jacket that will last a lifetime. The ever-grander evening dress is another, for those who have the occasion. Adventurous modern design is a hopeful third. Underpinning it all is the world's best needlework which, with luck, is a sustainable resource.
Extreme elegance
A longline, sinuous silhouette is the sophisticated antidote to ready-to-wear's current obsession with minis. Armani Privé's almost overwhelmingly detailed evocation of 1930s Shanghai in lacquer shades, Clare Waight Keller for Givenchy's beautifully austere monochrome tailoring clashing with latex or cutwork organza, Dior's bandbox smart black suits with Pierrot collars, Alexandre Vauthier's CEO-style coats, Gaultier's high-shouldered tuxedos and Chanel's pompadour-meets-punk tweeds are the picks.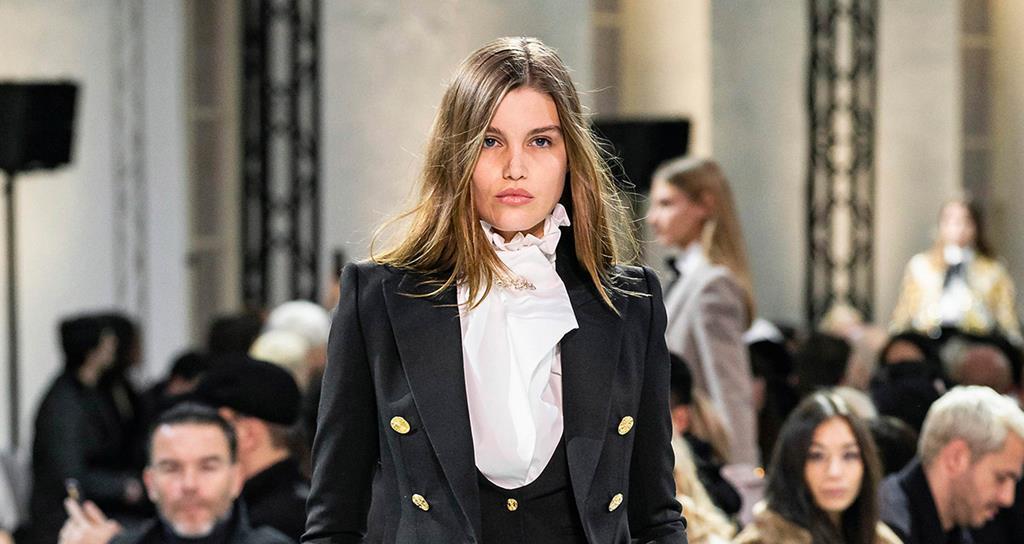 Alexandre Vauthier
Big is best
Competitive tulle topiary is taking over – how many tiny ruffles can each workroom make? Schiaparelli's bright tiers hid an eight-month pregnancy, Valentino's ruffles are vertical, Giambattista Valli's start short and end in a train (the new couture gown essential), Elie Saab overlays abstract silver beading and Viktor & Rolf boast the biggest ruffles of them all with ironic slogans like "Less is More" in hand-cut tulle.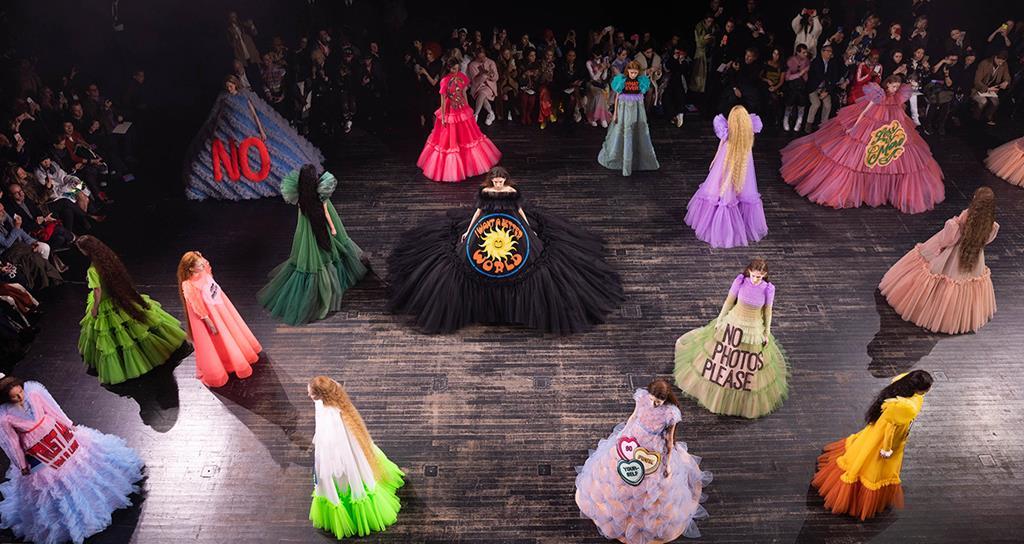 Viktor & Rolf
Fashion circus
Couture is a literal circus this season – gently at Dior with a fairy-lit big top, an all-female acrobat troupe (symbolising women supporting each other), Pierrot collars and caps, ringmaster-style braided jackets and candy cane stripes and spots. More candy stripes at Gaultier along with rainbow spirals and red clown hair (much prettier than it sounds) and, at Schiaparelli, metallics and supersized stars. 
Floral dance
After seasons of dark flowers, the light is back – a garden of lifelike blooms appliquéd or beaded on to sumptuous white or pastel gowns. Real (preserved in resin) or ceramic flowers featured at Chanel, inspired by 18th-century porcelain, lifelike poppies beaded on to white silk at Schiaparelli, in muted spring shades at Ralph and Russo, and meadow flowers at Valentino so realistic you can almost smell their scent in the air.  
Couture future
While often accused of looking to the past, some couturiers have their minds firmly set on the future. Iris van Herpen's contour-like layers of fabric, print and experimental shapes, Balmain's pearl-inspired boule shapes and Rami Kadi's mirror shards and geometric sequins giving a modernist slant to Middle Eastern couture are just a few examples. Perhaps most strikingly of all is John Galliano for Maison Margiela, who blends gender identity, reality and clothes with backgrounds, emblematic of couture pushing design boundaries in a way it hasn't until recently.