Springtime Stones
Swiss joaillier Chopard unveils new creations at Paris Haute Couture week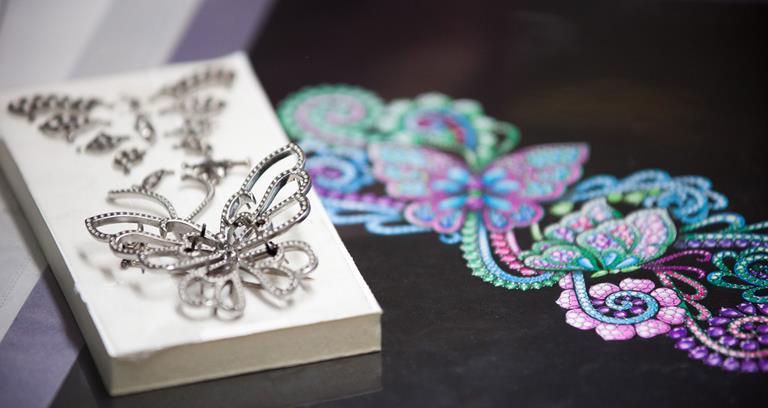 Butterfly cuff-bracelet
Photo: Chopard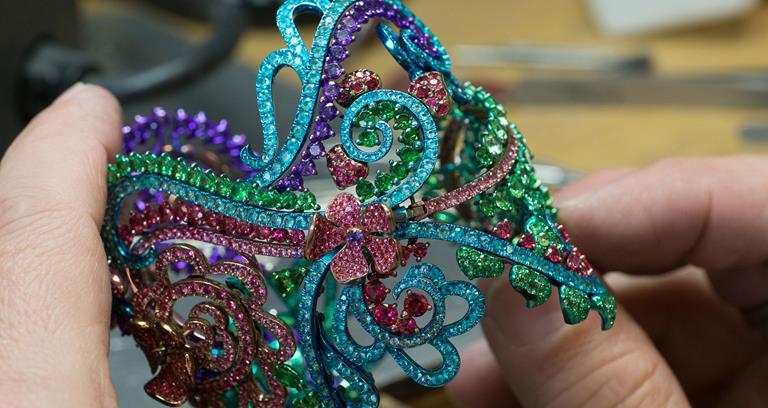 Butterfly cuff-bracelet
Photo: Chopard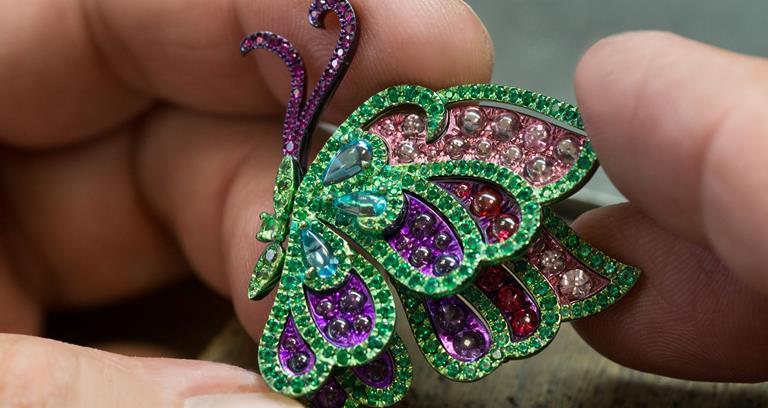 Separated Butterfly earrings from one of the Haute Joaillerie cuff-bracelets
Photo: Chopard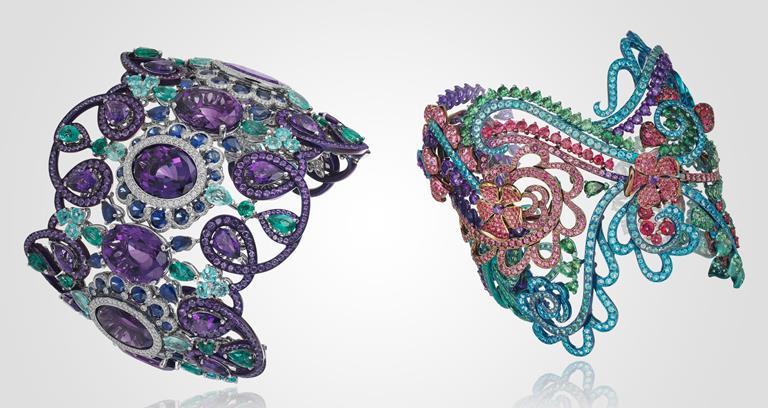 Two of the three cuff-bracelets from Chopard's latest Haute Joaillerie creations
Photo: Chopard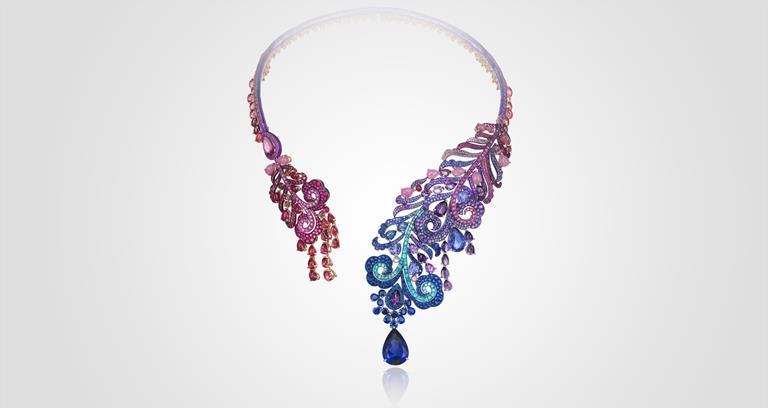 Necklace in 18ct white gold, titanium, with sapphires, amethysts, rubelites, rubies, tanzanites and Paraiba tourmalines
Photo: Chopard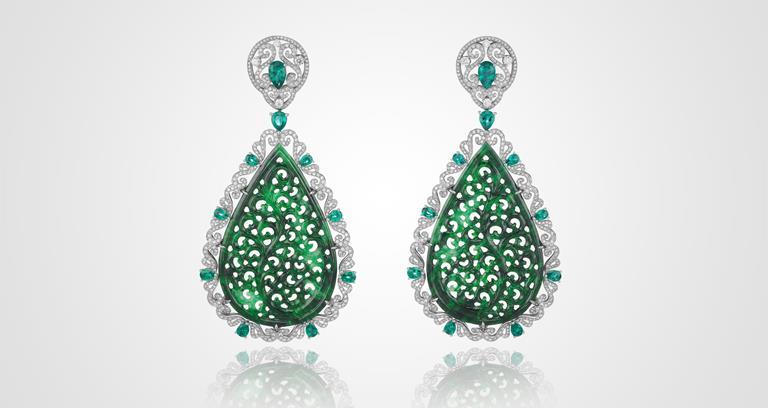 Earrings in 18ct white gold with two carved jadeites, pear-shaped emeralds and diamonds
Photo: Chopard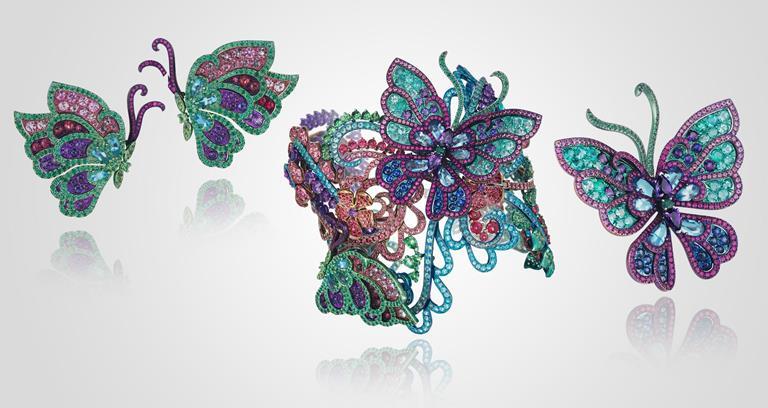 Cuff-bracelet in multicoloured titanium, with removable butterfly earrings and brooch
Photo: Chopard
Sharing the limelight with the catwalking assemblies of ornate fabrics at Haute Couture week, haute joaillerie pieces of discerning craftsmanship command equal attention.
At couture week in Paris – some 12 months after accession into the Fédération Française de la Couture – Chopard have showed off their latest sparkling creations. Three cuff-bracelets, cast from titanium and featuring a kaleidoscopic spectrum of gemstones, plus a necklace boasting a constellation of red and blue stones and a pair of earrings with jade, emeralds and diamonds.
The first bracelet, citing a "flight toward spring" as a theme, features two butterflies comprising topazes, Paraiba tourmalines and amethysts which, most interestingly, are independently detachable to become a pair of earrings and brooch, respectively.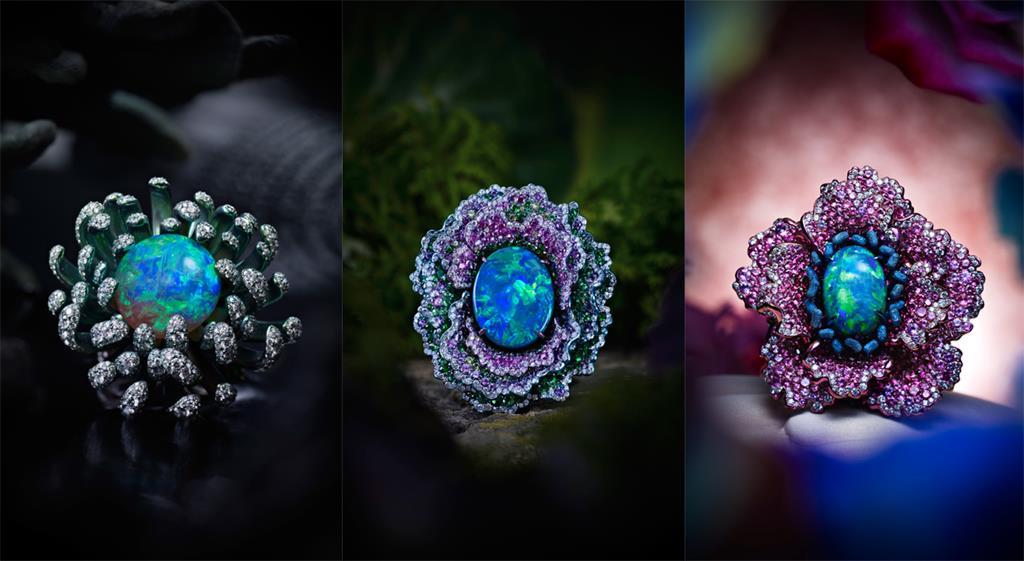 Additionally, Chopard introduce three new ring creations to its exotic Fleur d'Opales capsule collection. Debuting in last July's Couture week, this doubles the collection to 6 rings that put the iridescent stone centre stage within floral sets of titanium with tsavorites, pink sapphire, garnets, diamonds and spinels.