Air Turbulence
Big strides to revolutionise aviation are shaking up air travel and its craft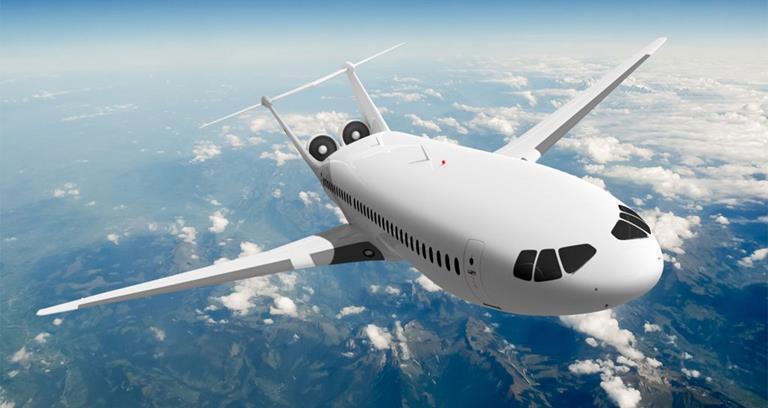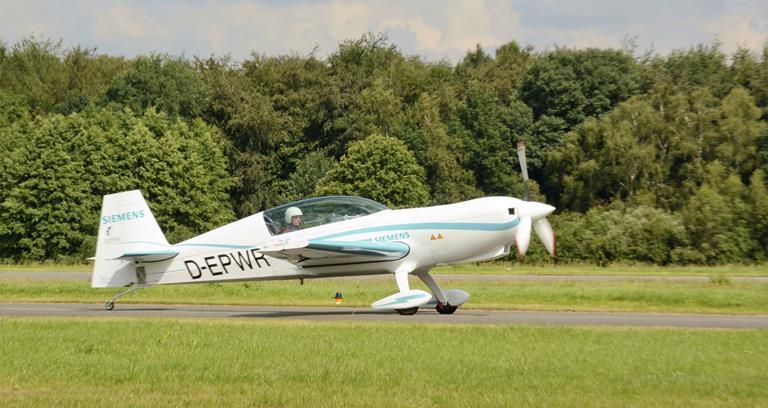 Siemens Extra 330LE
Credit: Extra Airplane Production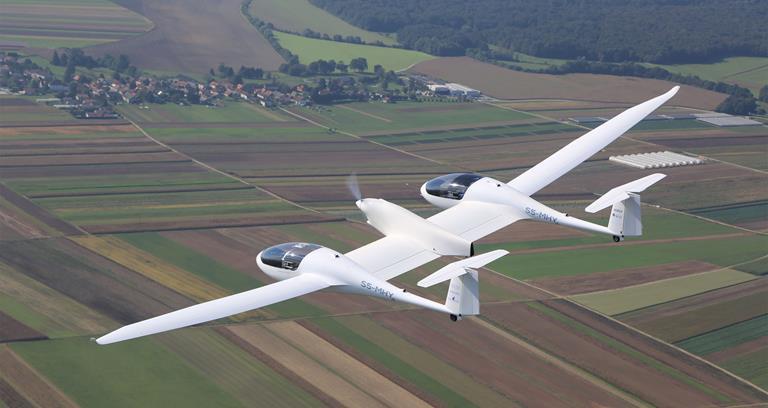 HY4
Credit: Jean Marie Urlacher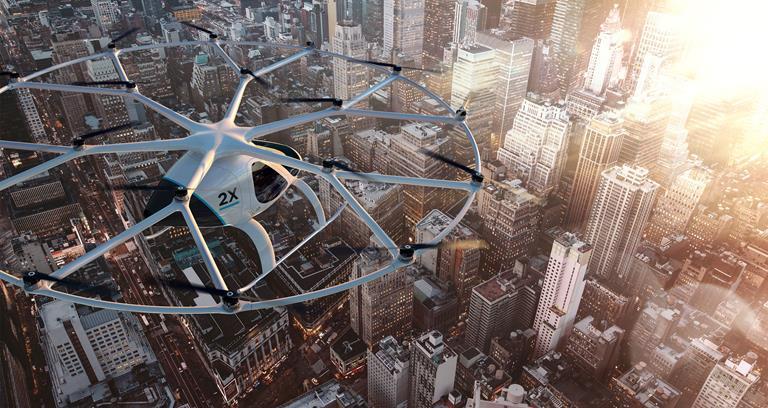 Volocopter 2X
Credit: Volocopter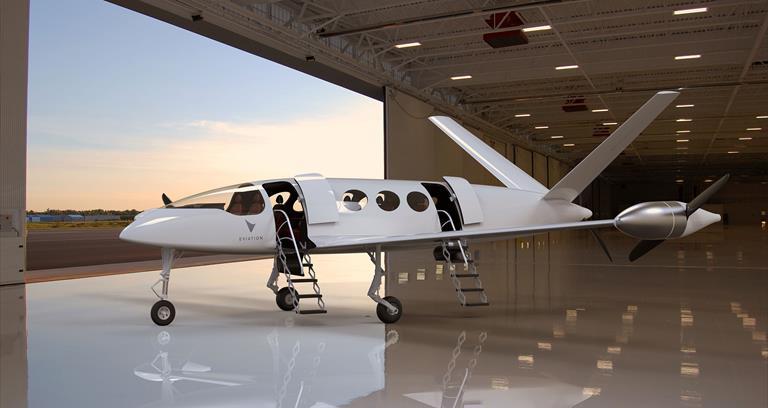 For too long, Silicon Valley's approach to transportation technology has been to get it out there and hope that good things will magically transpire. Aviation – whether commercial or private – is seemingly rife for disruption.

Given that fuelling, maintaining and financing an aircraft make up a substantial chunk of an airfare – regardless of price point – the industry has traditionally supported every available efficiency measure; if you're in the business of making civil aircraft and corporate jets you're constantly looking for new ways of making these monumental investments less expensive to buy, to operate and to upgrade.
Fuel efficiency

For now, fully electric airliners are not technically feasible. They'll be preceded by increasingly fuel-efficient conventional airliners, like Aurora's D8 concept airliner, developed with Nasa to have a bulbous, lift-generating body and smaller wings for a potential 50% fuel saving. Other makers are betting on hydrogen fuel cells – HY4, an elegant but impractically huge twin-fuselage four-seater aircraft, is being pitched as a zero-emission electric air taxi for getting into low-emission zones on the edge of cities.
Sm-all-electric

Smaller, all-electric private planes are already in the air, including Airbus's E-Fan and the Siemens-developed Extra 330LE acrobatic plane. To scale up to airliner size, major advances need to be made, not least in battery technology. Start-ups such as Oxis Energy and Sion Power are betting on new developments like lithium-sulfur, which costs less and increases energy density.

These will eventually be married to slender, next-generation electric business jets, which use lightness and autonomy to reach ambitious range targets; see Eviation's Alice.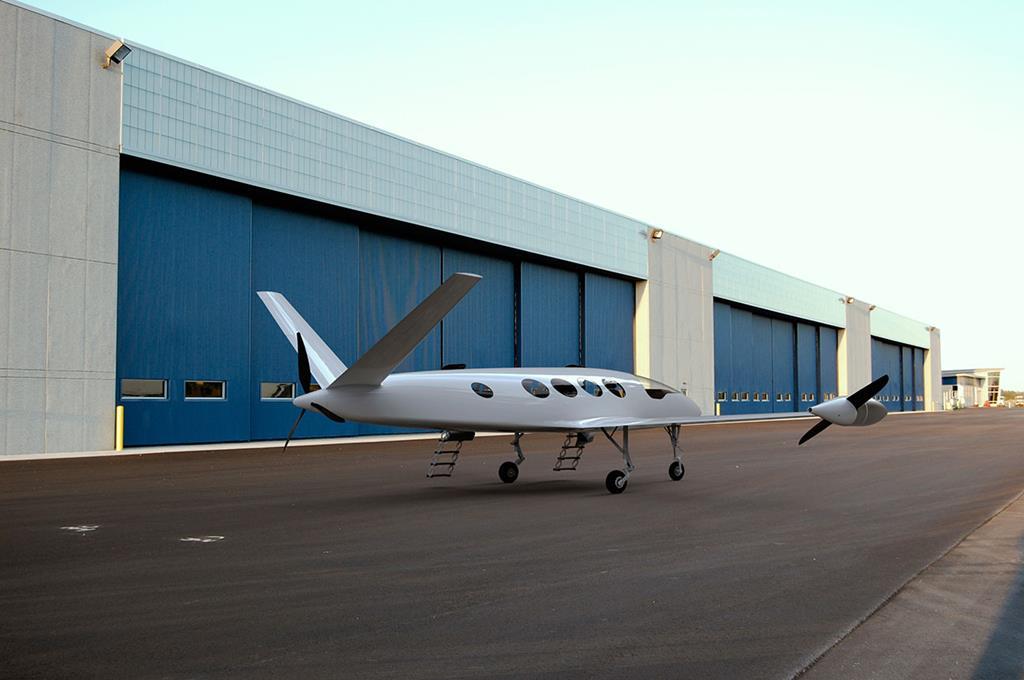 Eviation Alice | credit: Eviation
Contemporary mobility isn't a single, seamless solution, but an endless parade of incompatibility, incompetence and frustrations. Automobile traffic grinds nose to tail and trains creak to the rhythms of a seemingly improvised timetable, while up above, planes wheel in endless apprehension for their mystical slot.

You can try to game the system any which way you like, but another spoke will leap in to snarl up your best-laid plans: continent-hopping is made relatively easy via private plane and helicopter transfer, only to have its efficiency and comfort compromised by driving straight into multilane gridlock at the very last minute.
New ideas

It's this final mile that will be the battleground of truly new ideas. We've evolved from dreaming of skyscraper-top helipads to imagining personal drones that can whisk cash-rich, time-poor travellers from hub to spoke. The autonomous, all-electric flying machine is coming soon – there is little doubt.

The most prominent, for now, is from German company Volocopter, currently trialling a (passenger-less) prototype of its 2X in Dubai. Another German firm, Lilium, has a pod-like multiengine machine capable of speeds of up to 300km/h, while AirSpaceX's MOBi, made in America, is a craft with vertical take-off and landing.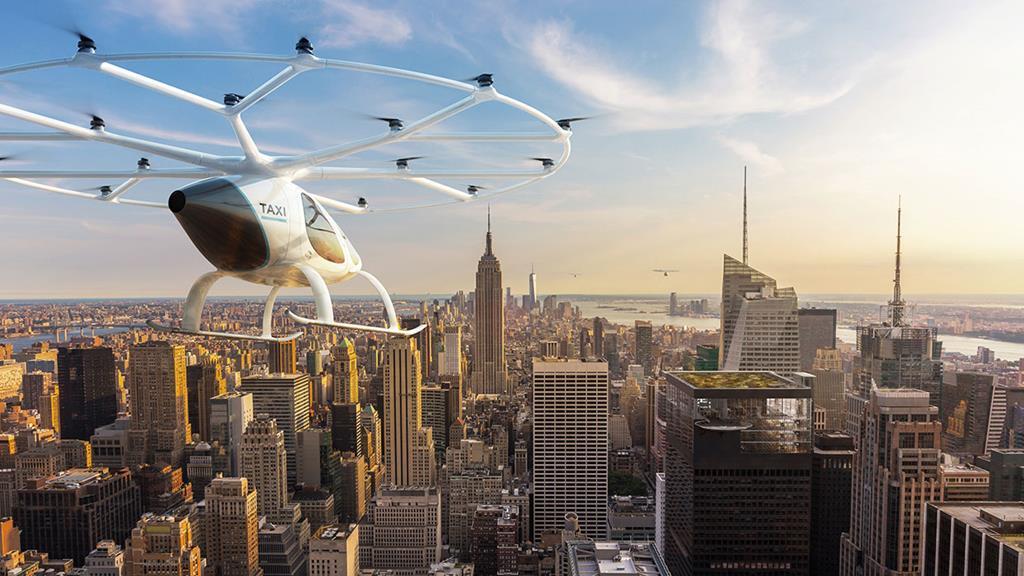 Volocopter 2X | credit: Volocopter
Even Airbus is getting in on the act, with the Pop.Up concept shown at the 2017 Geneva International Motor Show. As an idea, it was rather convoluted: a car-sized pod designed to dock with wheels, rotors and even the ability to team up in a kind of train.

The critical components of these brave new machines are multiaxis flight capability – that is, like the AirspaceX MOBi, the ability to take off and land vertically – and the use of advanced autonomous systems that do away with a heavy pilot and ensure the myriad air traffic complexities are replaced by intensive computation.
On-demand

Their proponents suggest such craft will begin life as airborne ridesharing entities like Uber or Lyft, summoned at will for precise point-to-point travel. Some analysts are suggesting the first such on-demand passenger flights will take place around 2020.

Uber has its own Elevate network of suppliers looking into ways of taking its business model into the skies: the company estimates that "half a million hours of productivity [are] lost every single day" to traffic-bound San Franciscans, which explains, in part, why venture capitalists and hedge funds are waiting with wallets opened. Daimler has invested in Volocopter, while Toyota is reportedly working hard on its own secret "flying car" programme.

Ideas and innovation are continuously pivoting back and forth to accommodate the shifting sands of desire and legislation. A sky full of buzzing drones promises another kind of disruption altogether.

Autonomy might slash the risk of accidents, but even so this kind of on-demand aviation might always remain an expensive niche, and so far in aviation, scale is where the real money is made.
It remains to be seen whether new technology can create meaningful change or just a temporary blip of added comfort and technological dazzle.