Custom Line Navetta 30 Yacht
Superlatively designed for distance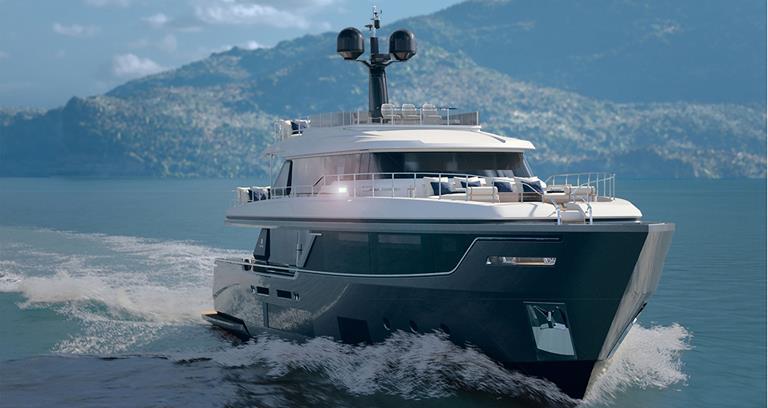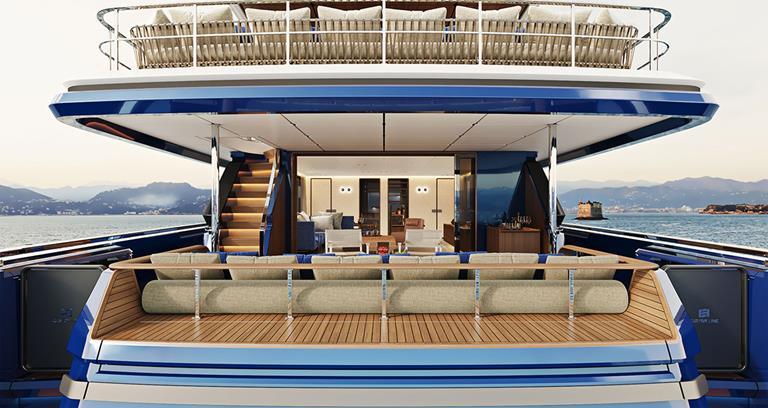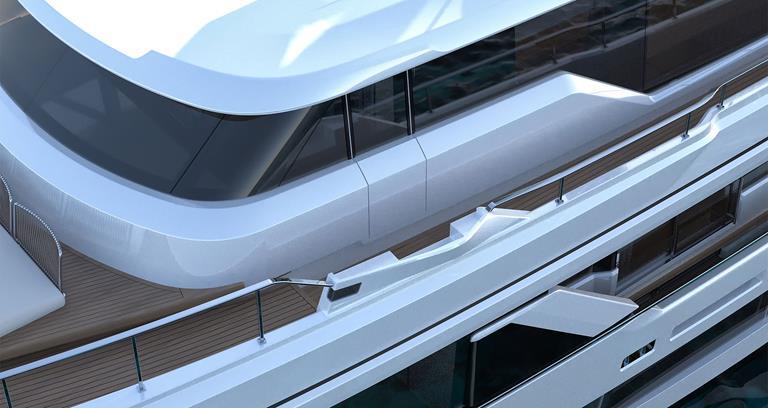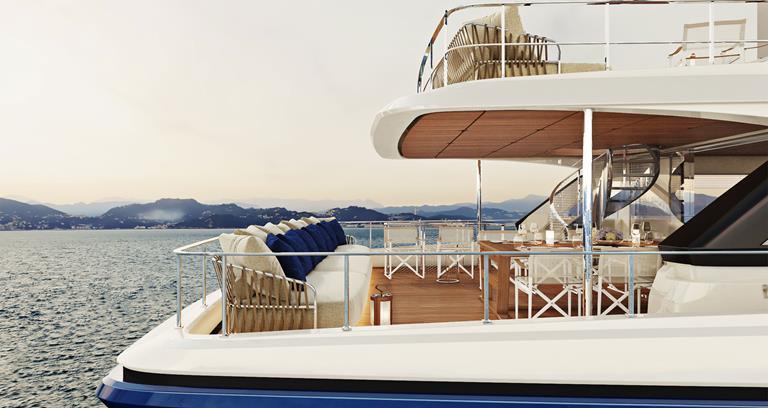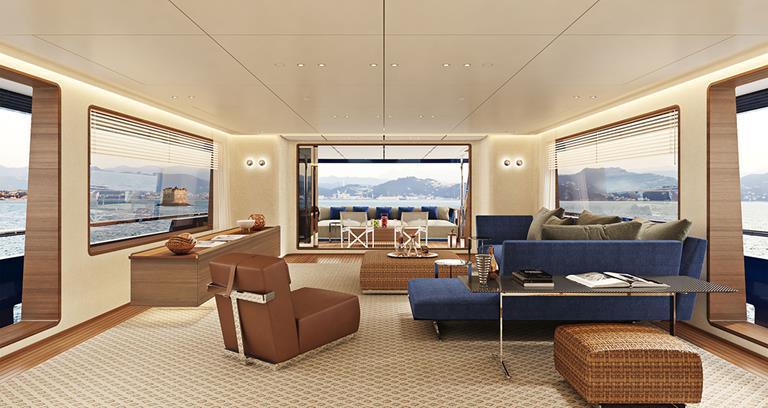 Interior designs by the prestigious firm Antonio Citterio Patricia Viel and architecture by Filippo Salvetti combine for a truly superlative superyacht design with the upcoming Custom Line Navetta 30.
Measuring 28.43m in length and with a 7.3m beam, the superyacht aims to maintain the "sensational verve of a masterpiece". Exterior lines developed by Filippo Salvetti introduce a classic poised profile making the decks go unnoticed. "It might have the capabilities of a ship, but it is full of harmoniously balanced visual appeal", says architect Filippo Salvetti. "It was essential to find the right balance between the hull and the superstructure and emphasise the way the external lines stretch out horizontally in order to add a little vivacious verve to this distinctive, complex creation".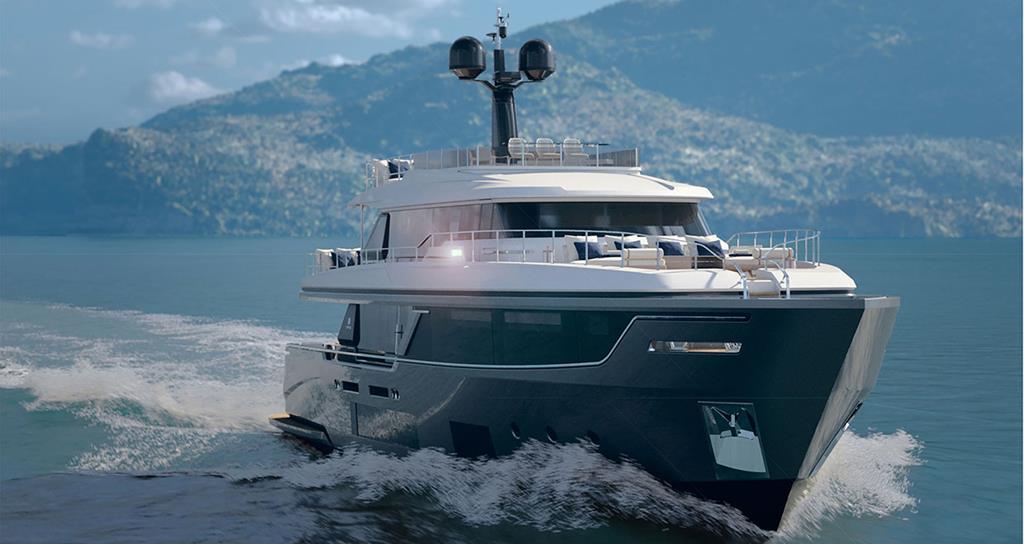 Inside, the superyacht contains a full-beam lounge on the main deck, four VIP cabins and crew area on the lower deck, plus dining and lounge areas on the upper deck. The innovative interior design scheme was developed with Citterio Viel, who chose a traditional maritime style – from concept to colour palette – with a contemporary twist. Features include curved lines on the furniture and windows, as well as the use of teak, to present a modern take on nautical stylings. This allure is complemented by vibrant carbon detailing, quartz fibre surfaces, sophisticated lacquer and ultramarine blue-striped fabrics. Furthermore, touches of natural leather and solid woods harken to classic boating designs.
"BIM enables us to control every single volume perfectly, thus ensuring that the lighting and interior design schemes fit in flawlessly around the shape of the hull", says designer Patricia Viel.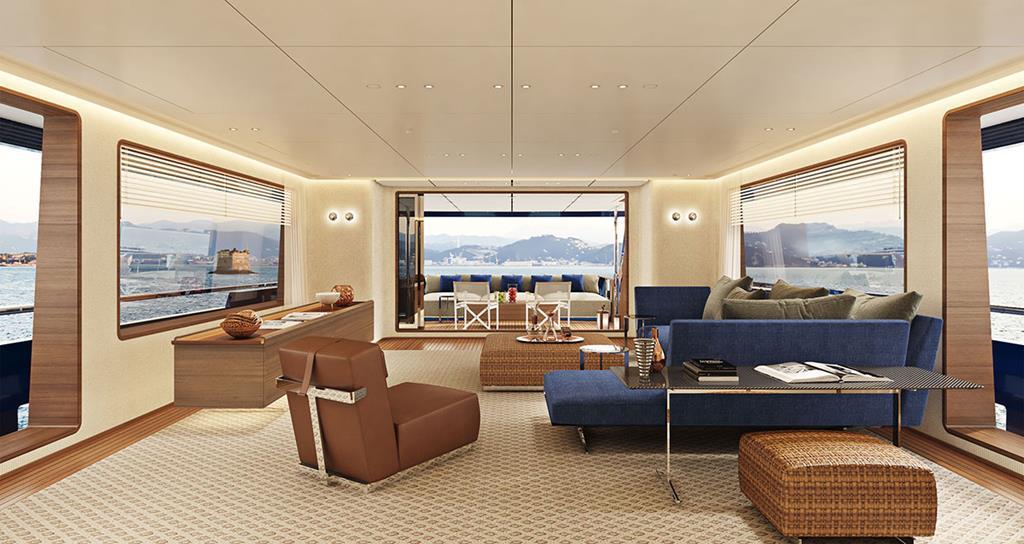 Ultimately, the Custom Line Navetta 30 is perfect for long distance journeys. It comes with powerful twin MAN i6-800CR 800HP engines that give it a top speed of 14 knots and a transatlantic range of 2,150 nautical miles at a fuel-efficient cruising speed of 10 knots.
Custom Line Navetta 30 is set to debut at the next Cannes Yachting Festival.