Ship Shape
Deliveries, unveilings and newsy goings on; we take a look at some of the latest tenders, yachts and sails to make a splash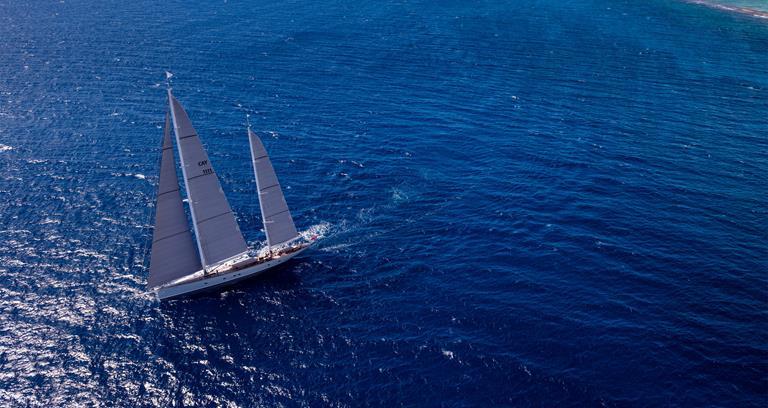 Royal Huisman's Elfje
Cory Silken

Mondomarine M60 SeaFalcon. Produced to mark the 100th anniversary of the Savona-based shipyard. Modelled to match its namesake bird and with a top speed of 20kn, the SeaFalcon features two distinctive external arches, painted Tuscan red, and elegant interior design from Brazilian Luiz de Basto. The spacious vessel is enhanced by a lower deck that can be transformed into a waterside beach club.
Mangusta GranSport 48. With a top speed of 26 knots, Overmarine's latest creation is capable of powerful performance to go along with its sporty look. The first fast displacement yacht in the Mangusta GranSport line, designed in collaboration with Trieste-based Alberto Mancini, it maintains the shipyard's tradition of light-filled, airy vessels.
Franck Muller Yachts 55 Open. The vision for the collaboration between the Swiss watchmaker and the Marina-di-Carrara-based Italian Sea Group was revealed in March, the striking outcome of which – the FMY 55 Open, a subtle blend of materials including 10 kinds of leather and fine ebony – was unveiled at September's Monaco Yacht Show to great fanfare.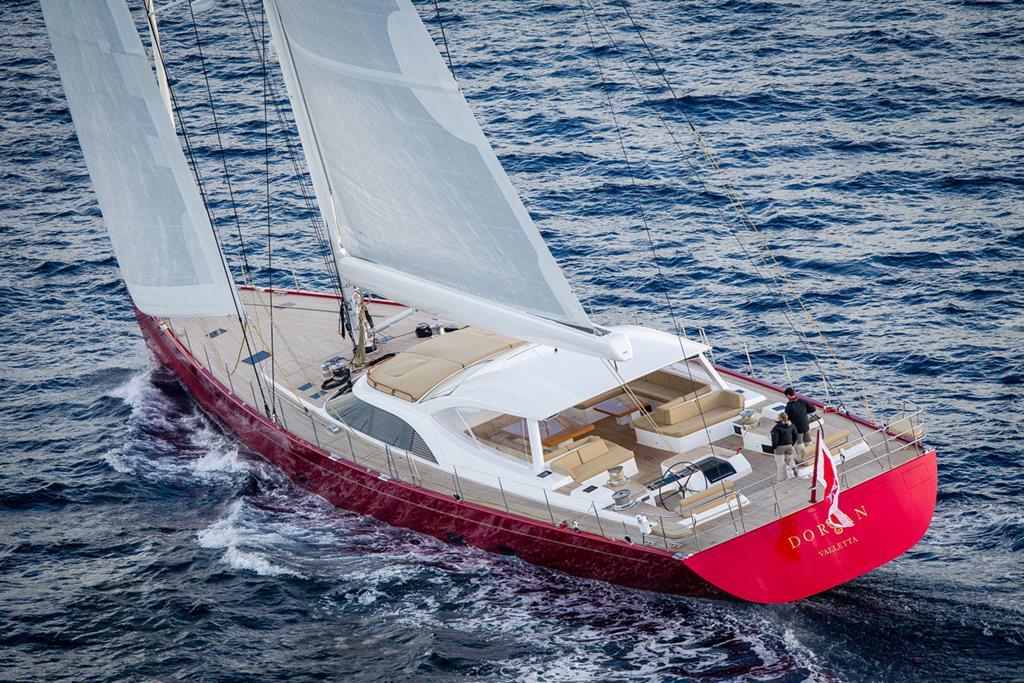 Baltic 116 Doryan. Yet another masterpiece from the Finnish shipyard, the stunning, red-hulled S/Y Doryan is a versatile 35.5m vessel – a so-called "blue-water cruising yacht" that promises comfortable passage across long distances, but is an equally entertaining venue when anchored in a secluded bay.
Royal Huisman Elfje. The latest sailing yacht from Royal Huismand, yard number 392, is a highly optimised performer with a total length (including bowsprit) of 51.8m. The plum-bowed NextGEN pilot ketch's naval architecture is by Andre Hoek with the interior by Redman Whiteley Dixon.
Perini Navi Perseus 3. The Viareggio-based shipyard Perini Navi has delivered the first sloop in its 60m series. Naval architecture is by racing specialist Ron Holland, while the yard's in-house technical team have designed a twin-rudder with an innovative control system and the carbon bowsprit is another fresh addition.
Nautor's Swan 54. Another Finnish shipyard Nautor's Swan has added a new model to its SwanLine: the 16.48m vessel is made for maximum performance and easy handling with limited crew and a transom that opens into a large swimming platform with direct access to the water.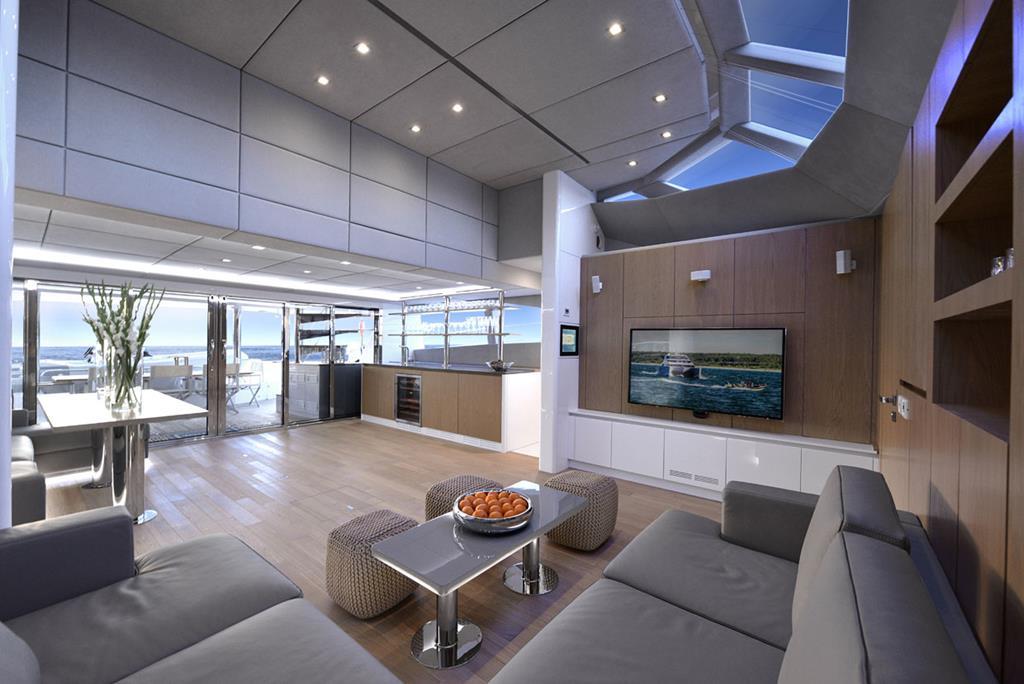 Sunreef Blue Belly. This spring saw the launch of the first catamaran in the next generation of the 70 Sunreef Power series. The shipyard, based in Gdansk, Poland, started the line, designed by the French sailor Laurent Bourgnon, in 2008, but this unit – number 12 – has a significant change. Due the owner's preference for light, airy space on board, Blue Belly has a fully open saloon on the main deck.
Piriou MY Yersin. MY Yersin The French shipyard Piriou, based in Concarneau, Brittany, recently delivered the 77m vessel to owner Francois Fiat. A new member of the Monaco Yacht club, Yersin will serve a dual purpose as private yacht and - thanks to an onboard laboratory – an educational and scientific research boat.
Vripack LimoTender. Established in 1961 and with more than 7,000 projects under its belt, Vripack studio still has the capacity to create something special. So it is with this LimoTender, the result of a collaboration between Bart Bouwhuis and Marnix Hoekstra, the creative directors, and Xtenders. The vessel has a novel autoclave pre-preg carbon build and tenders guests from MY Global (formerly Kismet).
Princess Yachts 40M. The award winning tri-deck flagship of Princess impresses with smooth lines and an incredibly high GRT of 395, offering unbeatable interior volume. She includes a full-beam owner's suite on the main deck with adjoining office and a further four- or five-guest cabin layout, depending on requirements, while an impressive sky lounge comes as standard.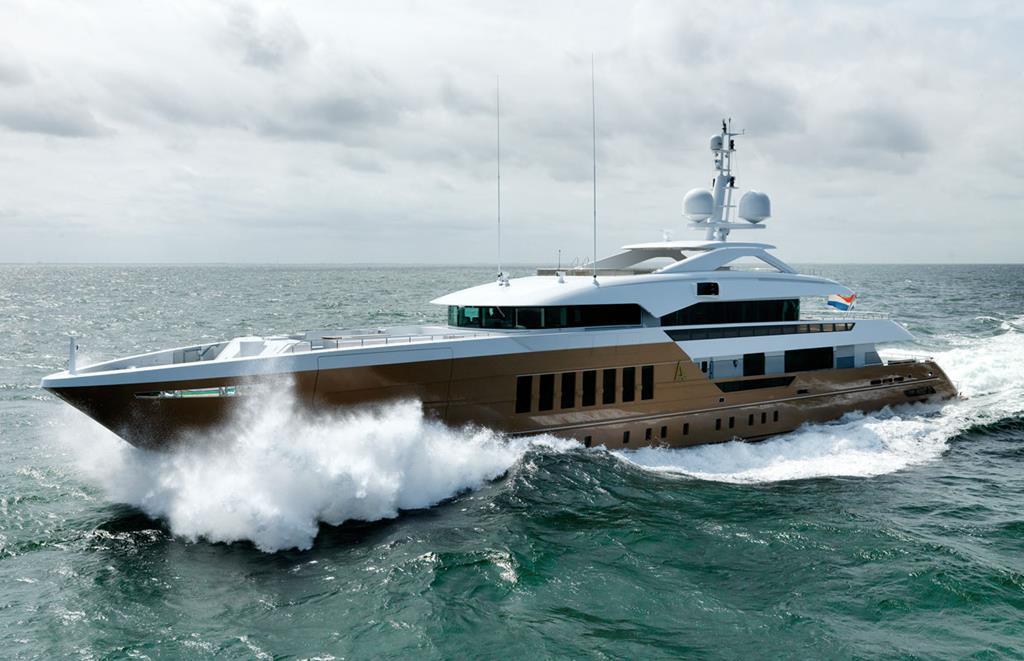 Heesen MY Azamanta. After extensive sea trials in July the world's first Fast Displacement Hull Form (FDHF) steel-hulled yacht over 50m, Heesen's MY Azamanta, was delivered to her owners. The 55m vessel was developed by Van Oossanen in collaboration with the Heesen in-house team. Omega Architects's design holds sharp lines, including the "shark tooth" on the wheelhouse overhang.
CRN Atlante. The Ancona-based shipyard CRN launched the 134th hull in its history in May. With an overall length of 55m, five decks and a beam of 10.2m, her exterior lines have been designed by Nuvolari Lenard. At the launch, the architect Dan Lenard said: "Seen in her entirety, this is a high-impact yacht, whose determined military look becomes soft on the sea."
Feadship Savannah. The Dutch firm Feadship has launched the 83.5m MY Savannah, a highly innovative hybrid yacht with a eco-friendly single diesel engine and three fuel-efficient genset batteries. The streamline hull was a design cooperation between Feadship and CG Design, whereas the interior was designed by the latter only. She sleeps 12 guests in six cabins.