Hermès' latest collection is titled Innovation, and its highlights include a silver snaffle chain with rose gold plating on a Pierre Hardy concave cuff and an all-black Arceau Ronde des Heures watch with mother-of-pearl moonphase and black spinels.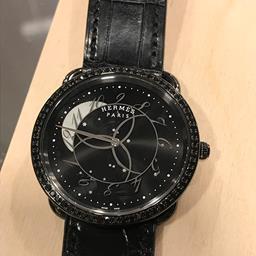 Dolce & Gabbana turns its London and Milan flagships into Sicilian Christmas markets (until January 2), and it features beautifully packaged collaborations with top producers of panettone and pasta, colourfully painted Smeg appliances and newly redesigned beauty items.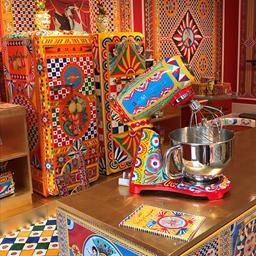 Among evening-lit Paris "landmarks", Van Cleef and Arpels launches new women's watches dedicated to mythical couples, including the enamelled dial Pont des Amoureux with daytime scenes, and the mother-of-pearl marquetry Charms.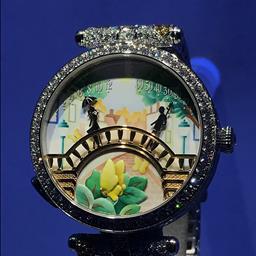 Leaders in English interior design, OKA announces an extraordinary partnership with renowned designer, artist and architect Ron Arad for The Invisible Collection, a line of hand-made collectors-edition chairs that pays homage to OKA's eclectic ethos and Arad's industrial style.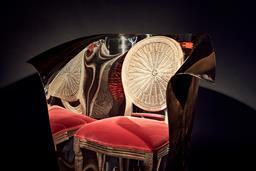 British watch brand Bremont just launched their limited-edition H-4 Hercules, inspired by Howard Hughes's 1947 "Spruce Goose", the largest prototype flying boat. The GMT watch's propeller-shaped rotor is inlaid with birchwood from the original plane.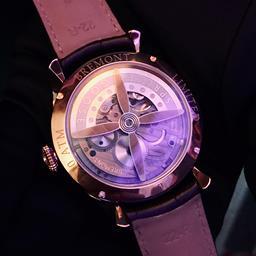 Jumeirah Vittaveli has just announced new unique type of accommodation in the Maldives, a superyacht. Aboard the brand-new 25m vessel MY Vittaveli, guests can enjoy both the intimacy and mobility to explore the atolls at their leisure.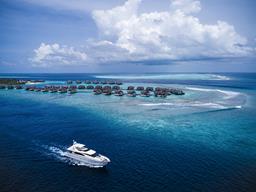 Kirtlington Park country house in Oxfordshire provided the perfect setting for Patek Philippe's exclusive exhibition, which opened yesterday to members of the press today, who had the chance to admire 21 pieces from the current collection along with 4 unique museum pieces.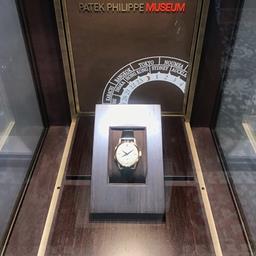 Piaget adds pure white chalcedony to its much-loved Possession series and mother-of-pearl and opal with rose gold to its Sunlight range.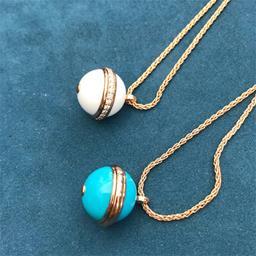 Matches Fashion has launched a new special collaboration between designer Álvaro González and editor, designer and vintage aficionado Kim Hersov to create a line of nine Native American-inspired, boho-chic sandals.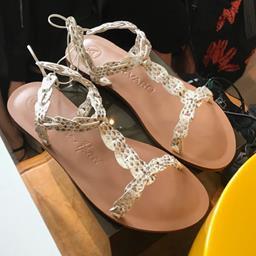 Swatch Group reveals new premium models – including Omega's limited-edition steel Speedmaster Apollo 11 50th anniversary edition, Breguet's denim-strapped, modern Queen of Naples and Harry Winston's handmade micro-mosaics.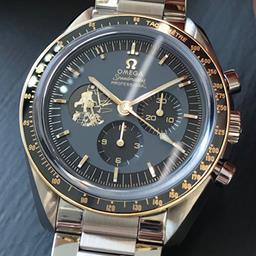 At the preview for Christie's Magnificent Jewels sale (Geneva May 16) – a Fabergé tiara made for Princess Alexandra of Hanover, 1950s Bulgari Serpenti cuffs, one containing a watch, and a 1940s Cartier bracelet with cabochon emerald.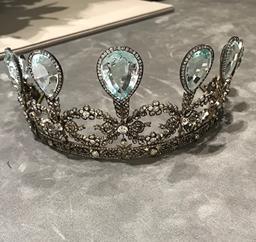 New at Harrods' fine jewellery department is New York designer Nina Runsdorf's first boutique, boasting sumptuously subtle old mine and rose cut diamonds, diamond "slices", iconic flip rings, enamel edgings and imaginative semi-precious stones.