Vana Wellness Retreat, Malsi Estate
Personal notes from Centurion Magazine's contributors worldwide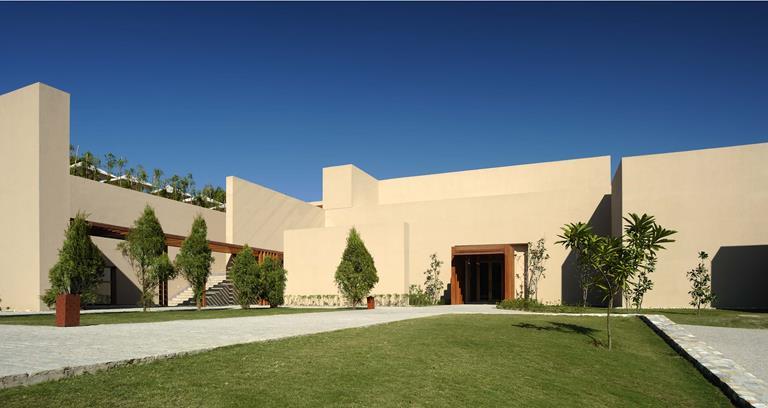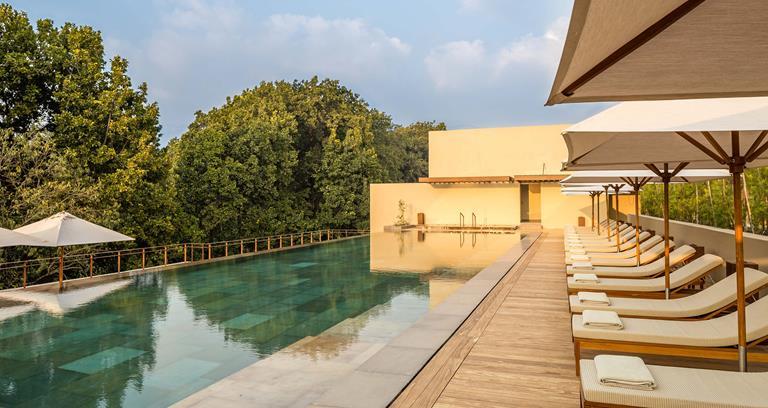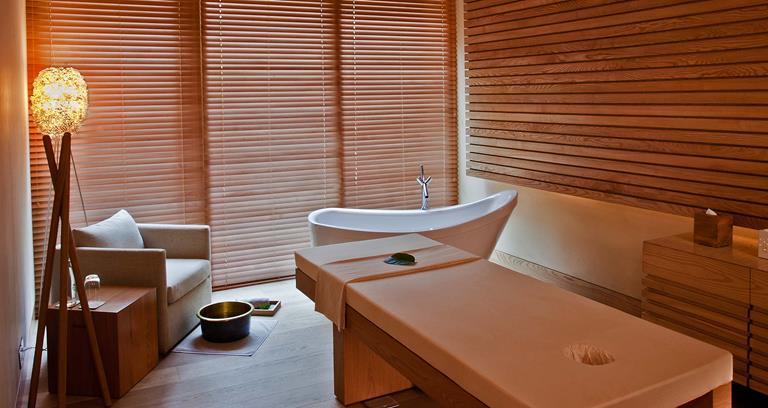 The isolated sal forest which sits on a hilltop overlooking Dehradun, in the Himalayan foothills of Uttarakhand, is an apposite setting for Vana, a newly opened high- concept retreat with a holistic vision of wellbeing and a profound reverence for both nature and ancient wisdom. In Sanskrit, the name for the sal tree, sala, means "house", and the species, with its elongated trunk and silvery bark is said to be favoured by Vishnu. Gautama Buddha was born under its shady branches, and when "the enlightened one" passed from the earthly realm, the eight sacred trees that encircled his deathbed suddenly turned white. At Vana, near the frenetic holy sites of Hardiwar and Rishikesh, the trees enclose a temple to wellness, offering guests a different kind of modern-day pilgrimage: an intensive and single-minded pursuit of the restoration of body, mind and soul.
Vana's founder and CEO, 30-year-old Veer Singh, has spent five years and USD 83m to bring to life his own personal vision: a luxe retreat with a sincere commitment to wellness, high-end contemporary design and legitimate ecological credentials – and, as he puts it, "a soul". Purity trumps all across the entire place, meaning its ayurveda and yoga programmes, among others, have been pared back to their most authentic, scripturally accurate forms. The ayurveda centre has separate floors for men and women, and a traditional panchkarma detox programme. It took Singh two years to select the head of this department: he finally chose one who hails from five generations of ayurvedic doctors. This is typical of Singh's obsessive attention to detail and the elevation of the experience at Vana. Everything has been specially designed, created or sourced to fulfil his philosophy: from organic food, teas and linen to handmade cutlery, authentic Tibet and Raag music therapists and art pieces and installations, nothing is mass-produced.
Vana's ethos of haute simplicity, which belies tireless work, is reinforced by the clean lines, natural materials and muted colours of Spanish architect Esteva i Esteva's design, which although inspired by Mexican Luis Barragán's work, is, at times, reminiscent of a desert palace. The 69 rooms and suites, four villas, and six wellness departments all centre around the yoga temple, a supported pagoda structure with a domed roof which lends a theological air to the complex. (Yoga is held in the studios, though also among the mango and lychee orchards, or in the Bodhi room under a giant tree sculpture which is cast from recycled scrap metal.) Glass walls have been used throughout to enhance the sense of being nestled in the sal forest, throwing light on the simple, mid-century modern furniture. The buildings were constructed around existing trees, with working herb gardens and nurseries incorporated into the design, and use certified sustainable bamboo, ash and mango wood from Malaysia. Vana also has its own energy and water bottling plants and uses solar power, building management systems and building direction to maximise energy. In keeping with the concept, its construction is both LEED-certified and in accordance with Vasti Shastra, the ancient Hindu architectural doctrine.
The austerity of Vana's design is warmed by the gentle, cocooning experience it offers its guests. Its 160 staff, all hand-picked by Singh, appear genuinely engaged with its devotees' state of body and mind, precisely because they attend wellness lectures and partake of the same therapies and organic diet. The Buddhist influence is subtly present: Singh and his father, who chairs the company, are close to several Tibetan Lamas, including the Dalai himself. In tribute, there are eight Bodhi suites with private meditation rooms where murals of Buddha have been hand-painted by monks from nearby Sakya monastery, which was re-established in Dehradun after the invasion of Tibet.
Vana is a place of enlightenment – it sets a new global standard for modern retreats with a vision that looks, mindfully, both to the past and to the future.
Date visited: March 2014