Kokkedal Castle
Personal notes from Centurion Magazine's contributors worldwide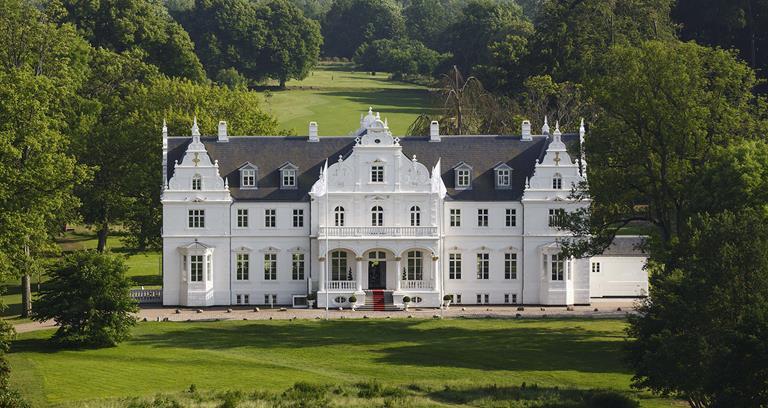 Photo © Peter Nørby and Tim Wahlfrie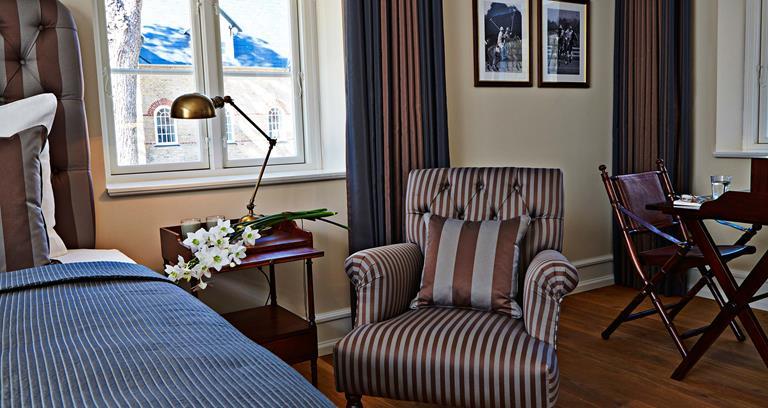 Photo © Peter Nørby and Tim Wahlfrie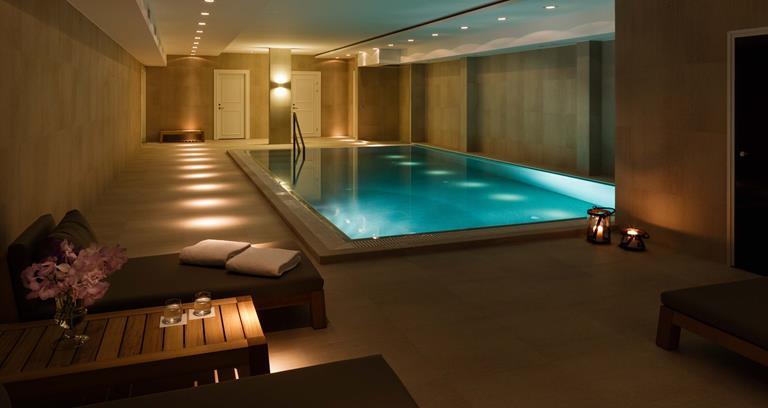 Photo © Peter Nørby and Tim Wahlfrie
Wedding-cake white, with grand-duchess dignity, Kokkedal Castle sits straight-backed among forests and grassland on the Danish Riviera, north of Copenhagen. Sandy-pink outhouses stand in attendance on one side; on the other, a meadow curtsies down to the coast. But don't expect stuffiness or hauteur at Kokkedal.
Yes, there's a blizzard of Bohemian crystal, drifts of rich fabric and floes of period French furniture, but there are also cosy nooks of English armchairs, welcoming sofas and staff who combine easy-going warmth with just that touch of appropriate formality. From 1746, when it was built, until late last century, Kokkedal Castle was a family home.
Today, after a massive makeover, the mood remains domestic and relaxed – as if you've been invited to join the family on a country-house weekend. At afternoon tea, guests sip from fine Royal Copenhagen cups and tuck into butterbuns and prune-and-marzipan pastries that (for the Danes among them) trigger childhood nostalgia. The castle has its own pastry chef – and it shows, from the light-as-air croissants and crusty bread at breakfast, to the tiers of elaborate cream cakes that follow on those teatime buns.
In the restaurant, under the vaulted arches of the castle cellar, chef Frank Svärd produces back-to-basics country cooking. Braised lamb, perhaps, with crispy sweetbreads, beetroot and rose-hip jelly. None of the fads, frippery and weird ingredients of new-Nordic cuisine here, but seasonal produce put together with flair, presented with finesse. Bedrooms have armchairs perfect for flopping out, the beds are cocoon comfortable and the bathrooms remain pleasingly old-fashioned (rather than being obstacle courses of over-designed impracticality). In the spa, Lill-Britt Sjöblom uses natural Sodashi products and brings her yoga-therapy background into play – you may find yourself going home with a massage doggy bag of exercises to relieve your particular aches and pains. It is personal touches like this that set Kokkedal Castle Hotel in a class of its own.
Date visited: May 2014