An Automotive Artisan
Fashioning historically accurate bodywork from his New South Wales workshop, coach builder Mark Nugent specialises in making iconic old cars new again
With a history tracing back to the early 1700s, to the carriages and the coaches for which Mark Nugent's business takes its name, coach building as a trade and profession has no doubt come into its own. With time ever against ageing autos, and their value at auction at a seemingly constant high, the coach builder sits upon a sweet spot of conditions.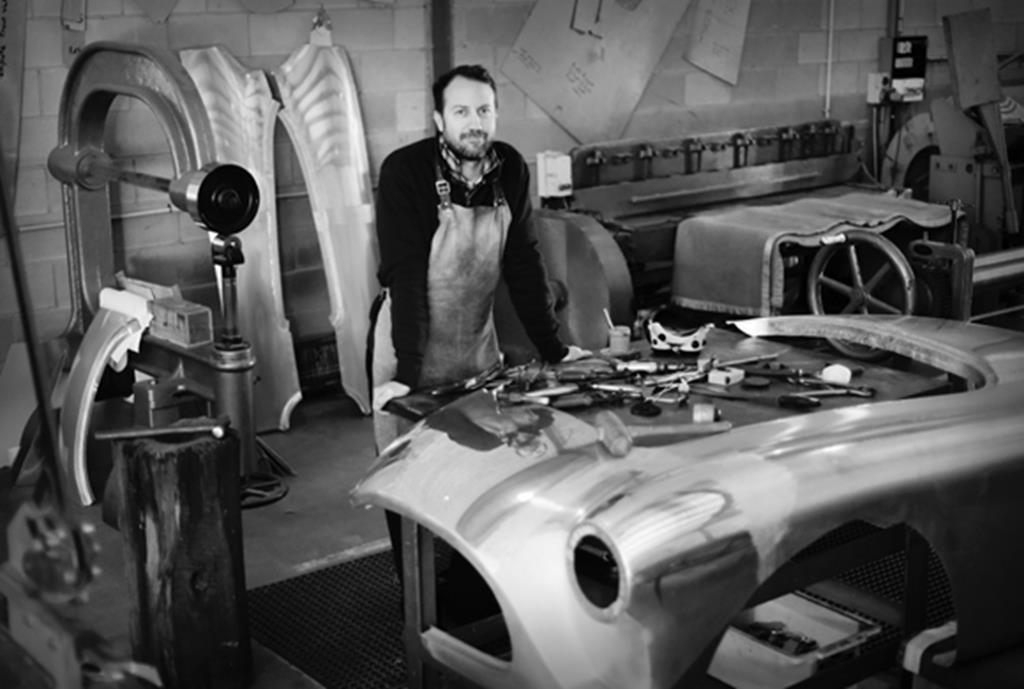 Worldly factors aside however, as with any profession steeped in tradition and built on the passing on of knowledge, the very essence of classic coach building is one of a passion for the craft.
For Mark Nugent, his interest in coach building dates back to his childhood. "My father, a panelbeater-bodymaker, took me to a workshop when I was young to show me a horse-drawn coach being built for Queen Elizabeth. The craftsman building it was an old English gentleman by the name of Stan Brown, who used to work for premier UK coach builders James Young and Mulliner Park Ward during the 50s and 60s."
An apprenticeship and several jobs with expert coach builders in England later, Nugent can be found today restoring classics for clientele based in far flung locations around the USA and Europe from his workshop in Dubbo, New South Wales. "I never forgot the craftsmanship I saw that day," he muses.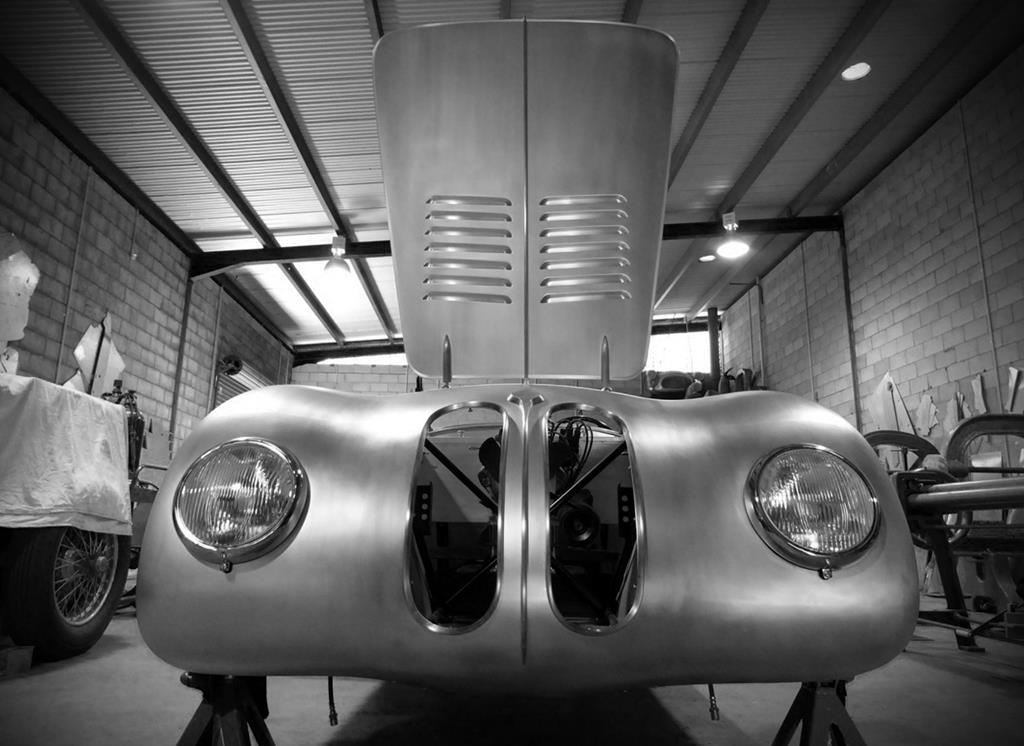 Putting his voice to the art, Centurion spoke with Nugent, on the processes involved in coach building and its place in the world today.
What is coach building?
In brief [it] is the creation of a complete vehicle body on a veteran, edwardian, vintage or classic automobile chassis. Traditionally automakers and coach builders were two separate industries during the first half of the 20th century, though both worked closely together.
For example when you purchased a new Rolls-Royce in 1923 from the factory, you actually purchased a fully assembled and complete driving chassis which was then delivered to the coach building company of your choice. They would build a timber frame and skin the frame in alloy or steel, make the fenders/wings, travelling trunk, tool boxes and spare wheel carriers along with all the iron work. Then it would be painted, trimmed and have the electrics, glass and all accessories installed.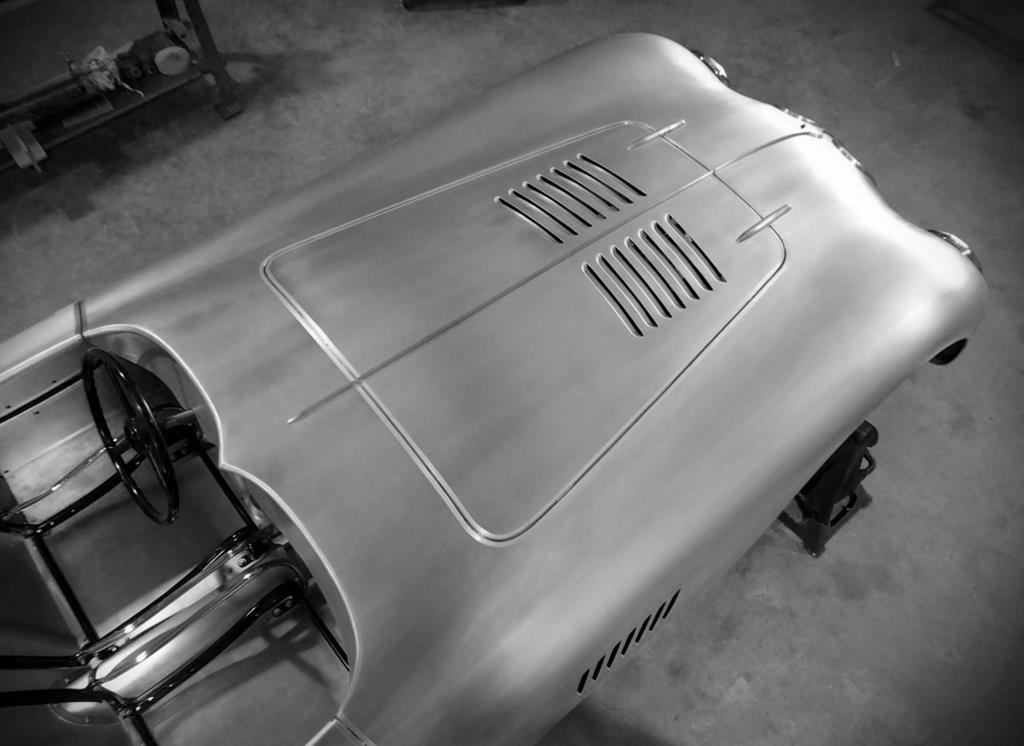 How do you go about preserving the original spirit of the cars you work on?
When a vintage or classic car chassis is delivered to us for a body to be made, the first step is tracking down as much information as possible about the car. Old photographs, original drawings – its historical timeline; research is the most integral part of the build. It's a process of interpreting the information and fabricating a body to be exact and allows us to re-establish and inject much of the original DNA back into the car, which is very important to its value.
We use all the age-old techniques, methods and materials of construction, from ash timber frames, hand forming of alloy and steel body panels, gas welding, metal casting of bronze, brass and iron fittings and traditional riveted fuel and oil tanks.
From the beginning of the last century up to the 1960s there were hundreds of guys that worked in coach building and body making shops. I look upon them as great craftsmen; it feels good to keep some of that craft alive today.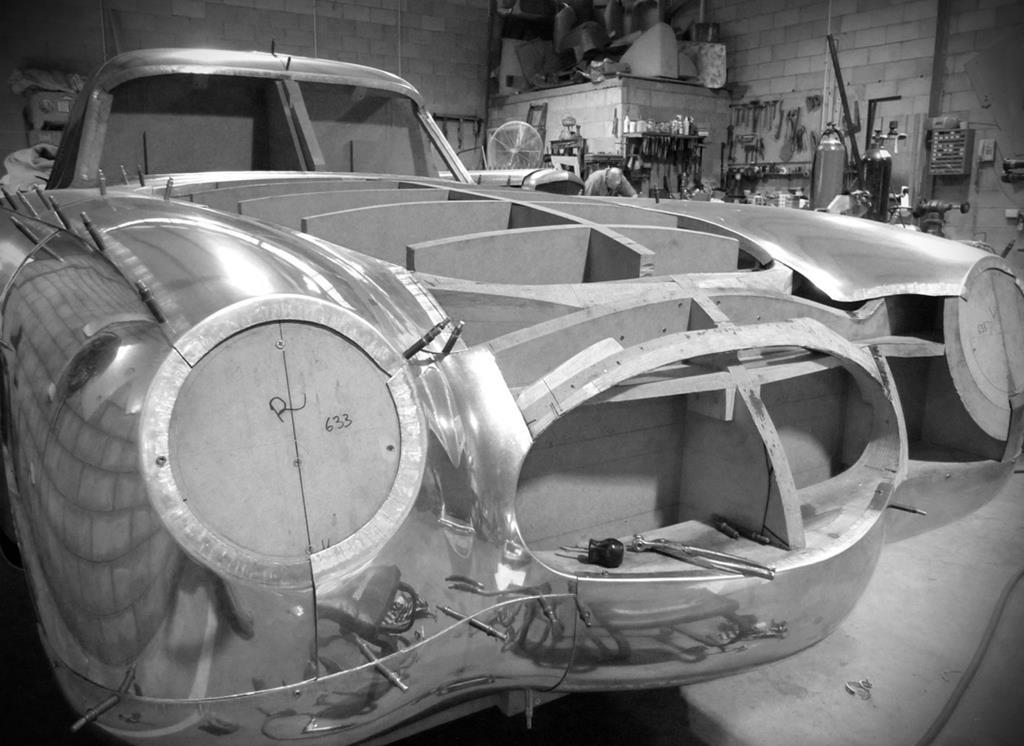 What do you have in the works now?
We are duplicating our second 1952 Mercedes Benz W194 gullwing prototype, which is an enormous undertaking. It will be raced at Classic Le Mans in a few years, which requires us to make it strong and light. There are a number of collectable and rare cars in the shop at any one time and all are of equal importance. 
Do modern technologies have a place in coach building?
The internet obviously helped in allowing crafts and trades such as coach building to communicate with clients easily all over the globe. I remember working in London at Crailville coach builders, the boss David used to send photographs to clients in Japan, the US and the continent via post to keep them updated on their cars. Funny to think that, these days.
Technology such as 3D scanning and printing is filtering into the industry, and has the ability to make aspects of the craft easier. You can scan the entire body of an original vintage or classic car and produce a timber buck [framework] accurately and reasonably priced. It is a win-win situation for all, but I would also caution that a line exists somewhere that if or when it's crossed by technology, much of the craft's hand skills could be lost, along with the connection and romance clients associate with a handmade body by a craftsman.