Rosewood Hong Kong
The new sky-high Kowloon waterfront hotel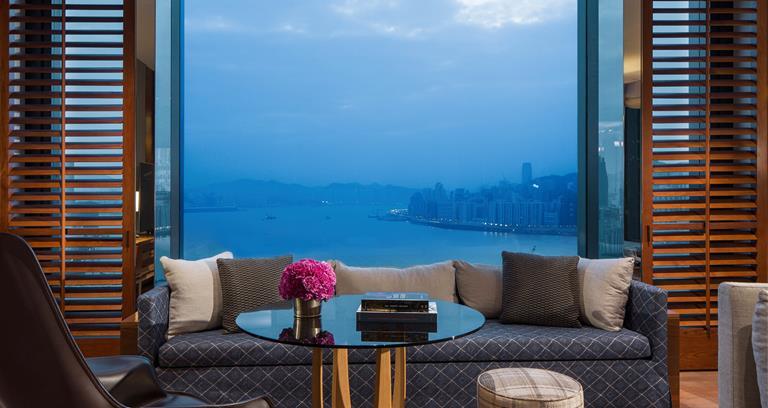 Harbour Corner Suite view by night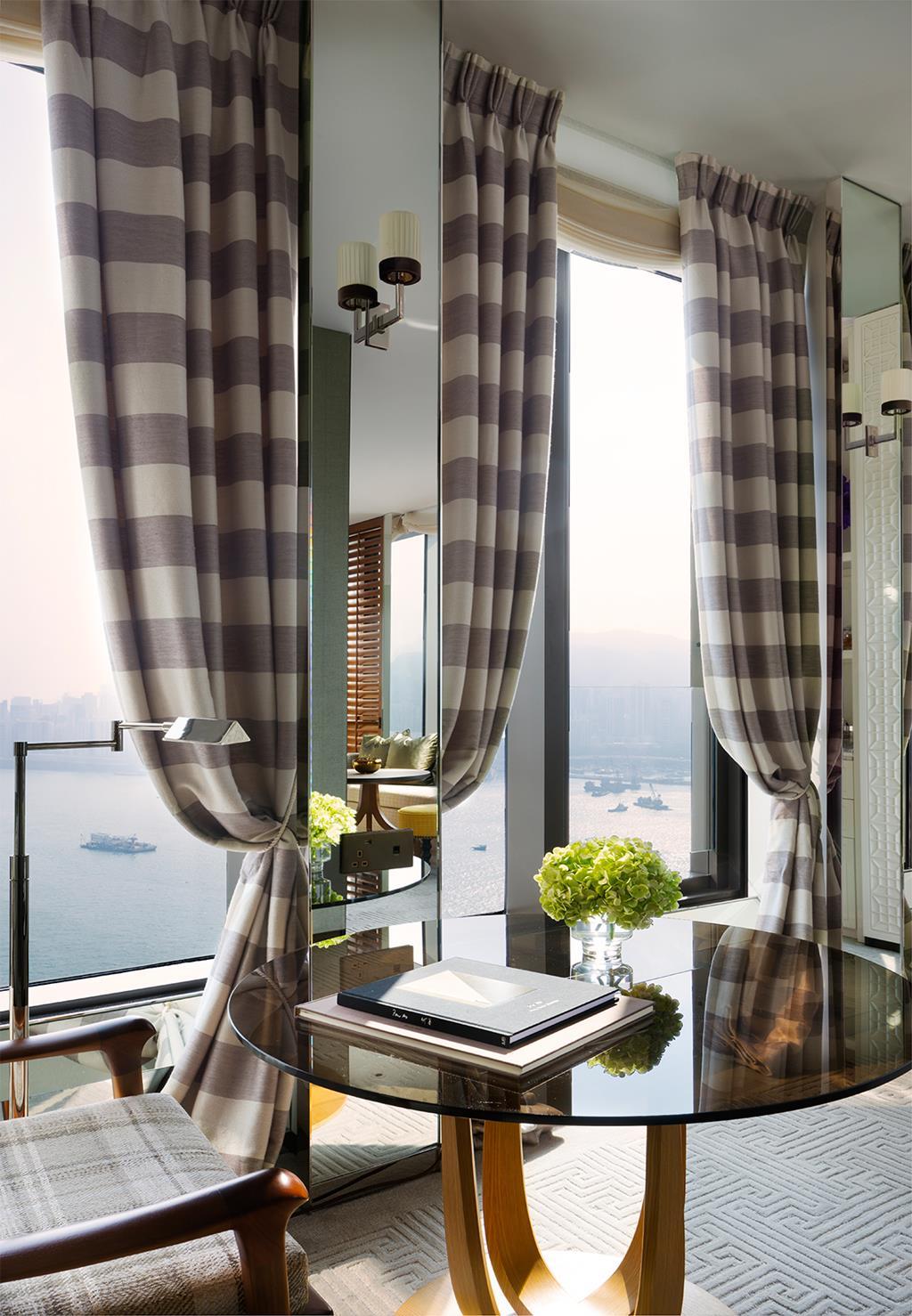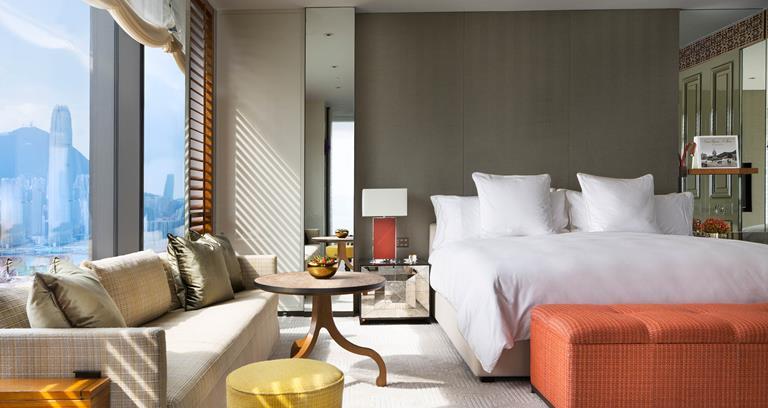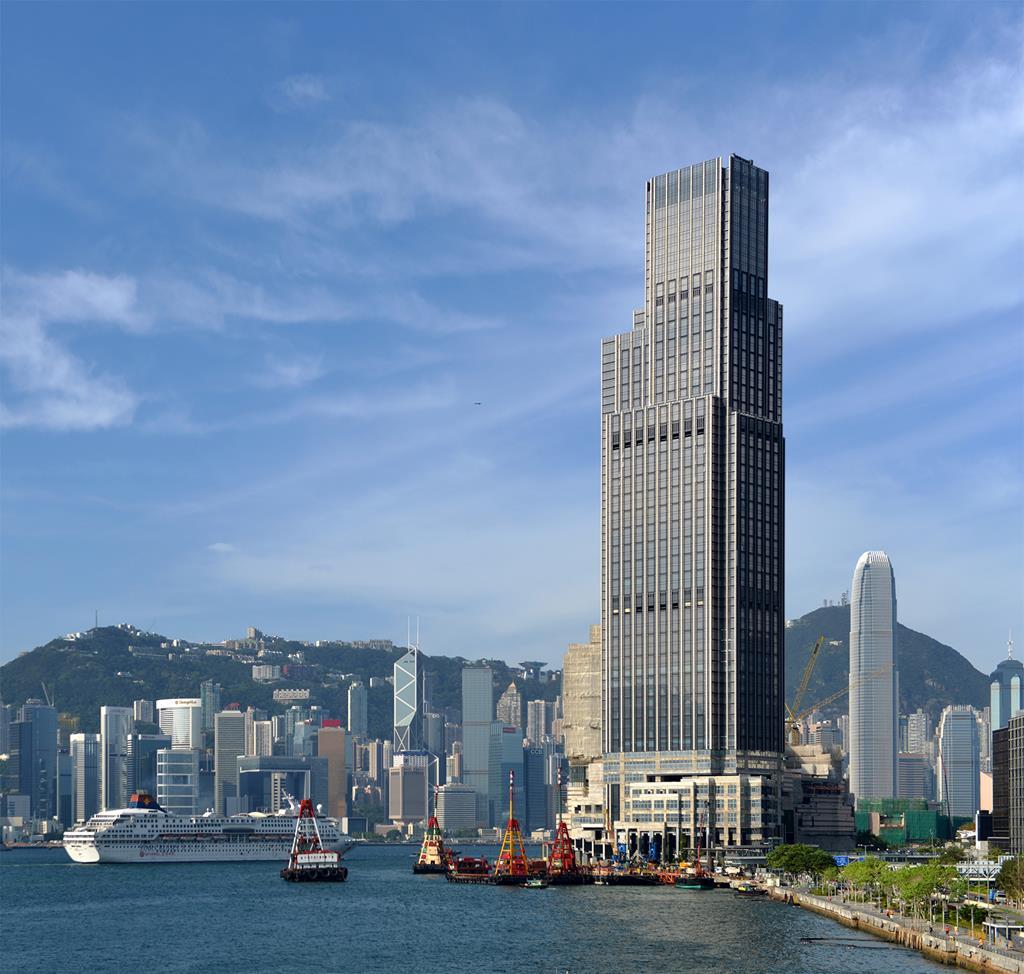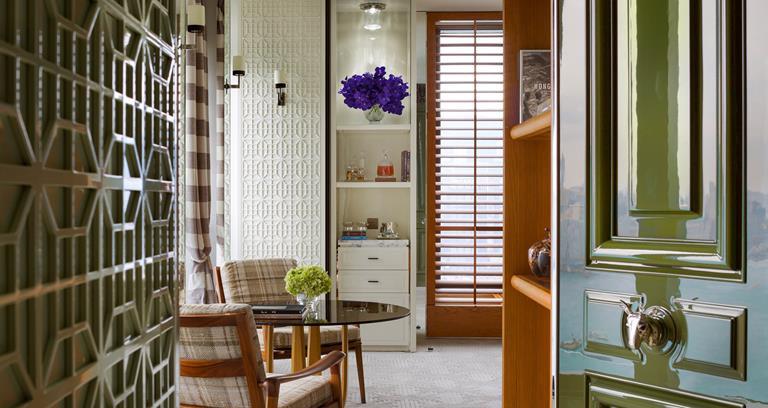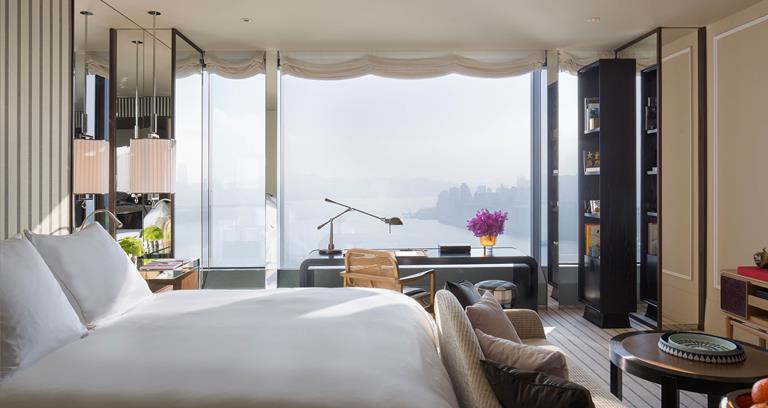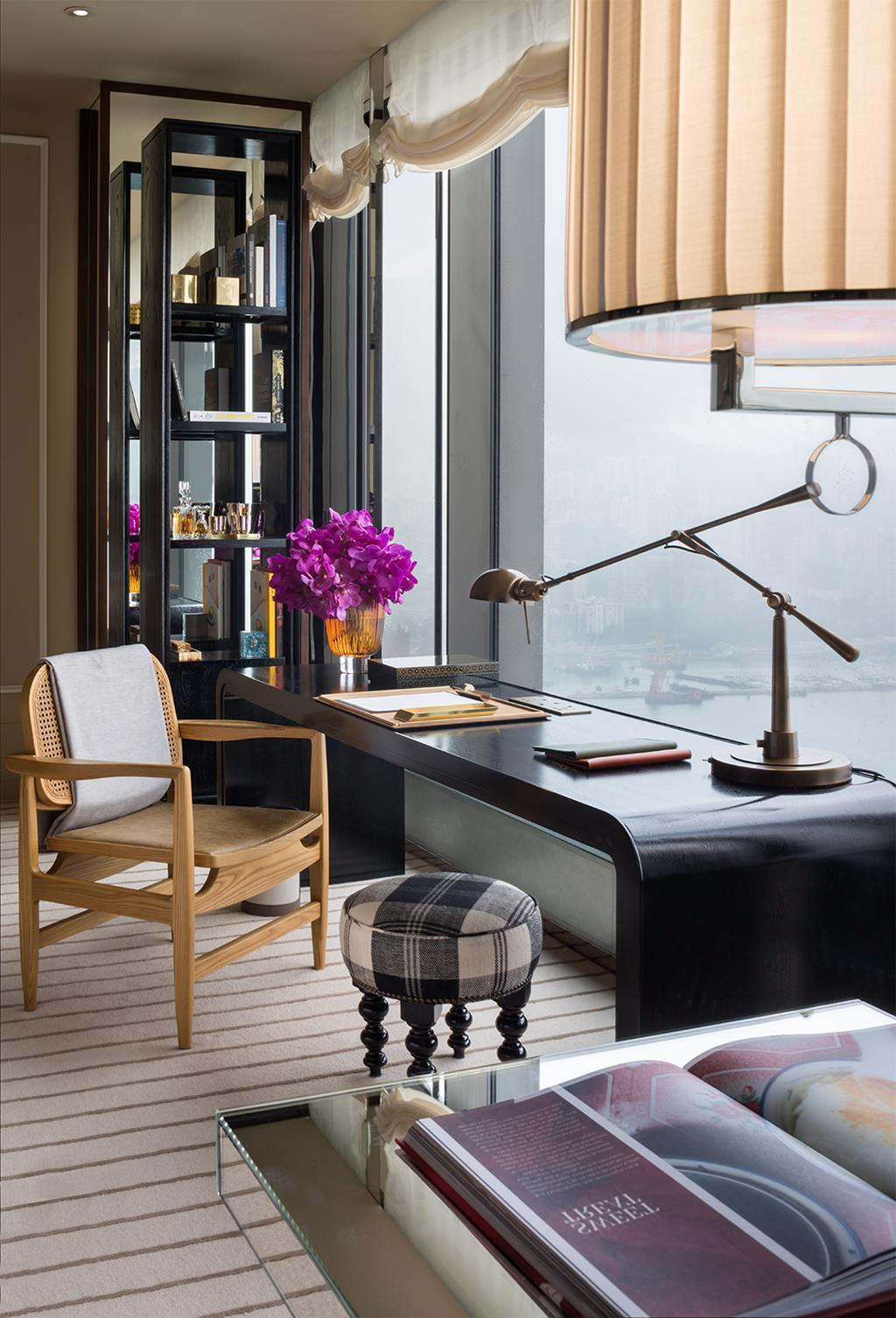 Scene
A gleaming 21st century tower of coppery glass standing sentry on the new Victoria Dockside development, which forms part of the Kowloon waterfront. The views from (80 percent) of the rooms are knockout – but the 20-minute commute over to Hong Kong Island is considered an eternity in this lightning-paced city.
Rooms
For now, the Rosewood's 413 rooms and suites, designed by Taiwanese-born American designer Tony Chi, are its standout feature. Interiors subtly hint at Hong Kong's cosmopolitan history; pale plaids, eight-point geometric patterns, fine herringbone fabrics, lashings of glossy lacquer. An Asaya Spa is set to open in October and will offer a comprehensive range of treatments from six-night fitness programmes to life-force healing therapies to traditional Chinese medicine.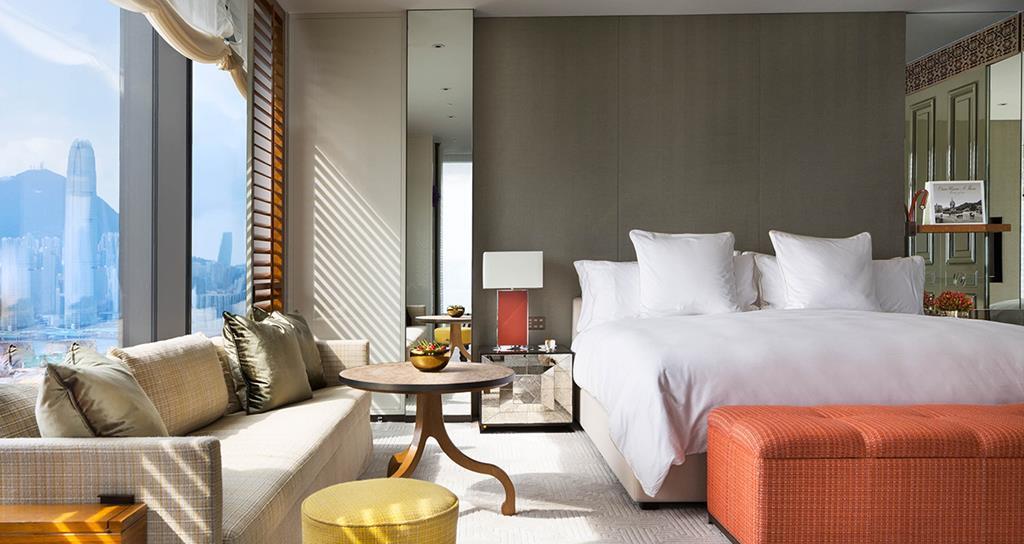 Service
The suavely dressed staff cut a fine figure around the hotel and are notably warm and enthusiastic. New-opening glitches were in evidence though, including lounge staff forgetting guest names and the waiters in Holt's Cafe seeming overwhelmed. 
Standouts
Cosset yourself away in The Manor Club lounge, a handsome hideaway on the 40th floor, with a fabulous wraparound balcony, a games room with a pool table and a harbour view bar. We're tipping Chef Chi Wai Li at The Legacy Chinese restaurant for at least one star in the next Michelin Guide to Hong Kong.
Summing Up
A high-profile Hong Kong newcomer, the Rosewood lives up to the city's sky-high standards in terms of location and design. Gastronomes and spa buffs may wish to delay a stay until later in the year when two more eateries (a steakhouse and an Indian restaurant) and the Asaya Spa are open.
Date visited: March 2019