Kettner's Townhouse
A slice of Soho living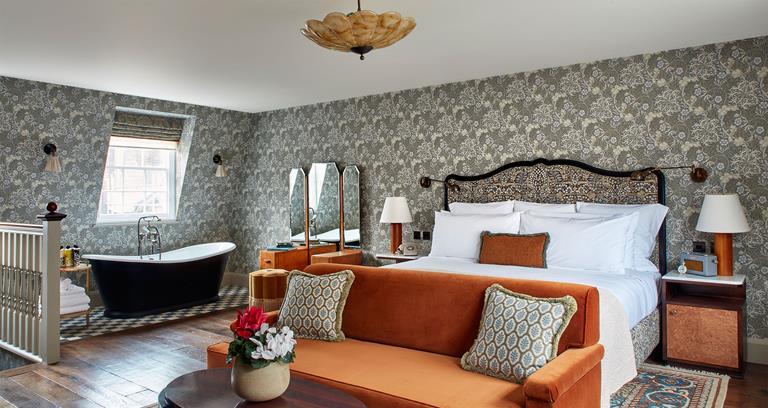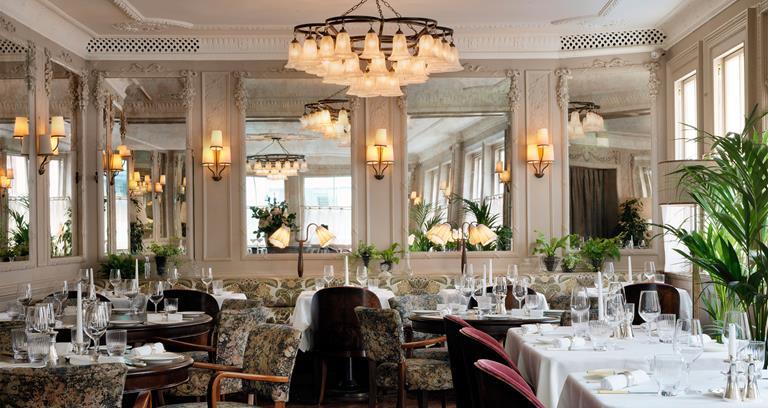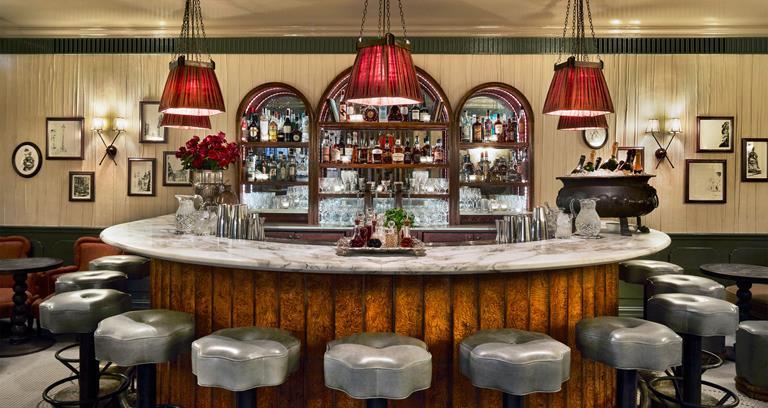 Champagne Bar
© Kettner's Townhouse
This 33-key hotel, restaurant and champagne bar in Soho is a celebration of the area and its local community. One of the capital's first French dining spots on debut in 1867, it has oft been frequented by great historical figures, from Churchill to Wilde to Thatcher.
The current guest rooms, free of unnecessary embellishments, incorporate many of the original features and a 1920s-inspired design, exuding an age-old class. Rooms are ordered and named by size, and range from tiny through to cosy, and from medium to the Jacobean Suite.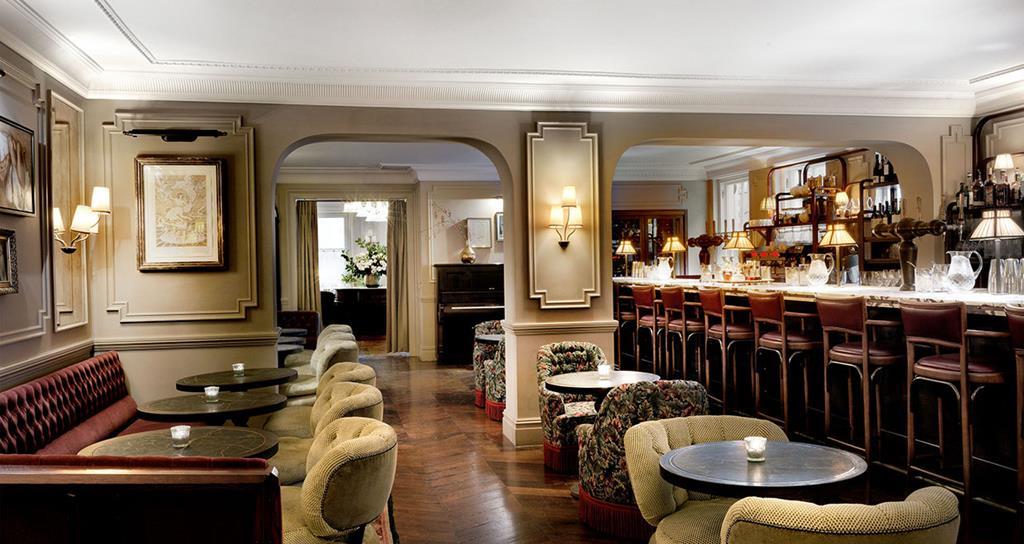 © Kettner's Townhouse
The eatery is also inspired by the past, utilising locally sourced ingredients to provide traditional French fare. Don't miss the art collection sprinkled around the premises: a mix of modern Soho plus vintage and Georgian nods.