Tropical Havens
Style, soul and sunshine – let Shangri-La take you to these genuine corners of paradise
Sponsored by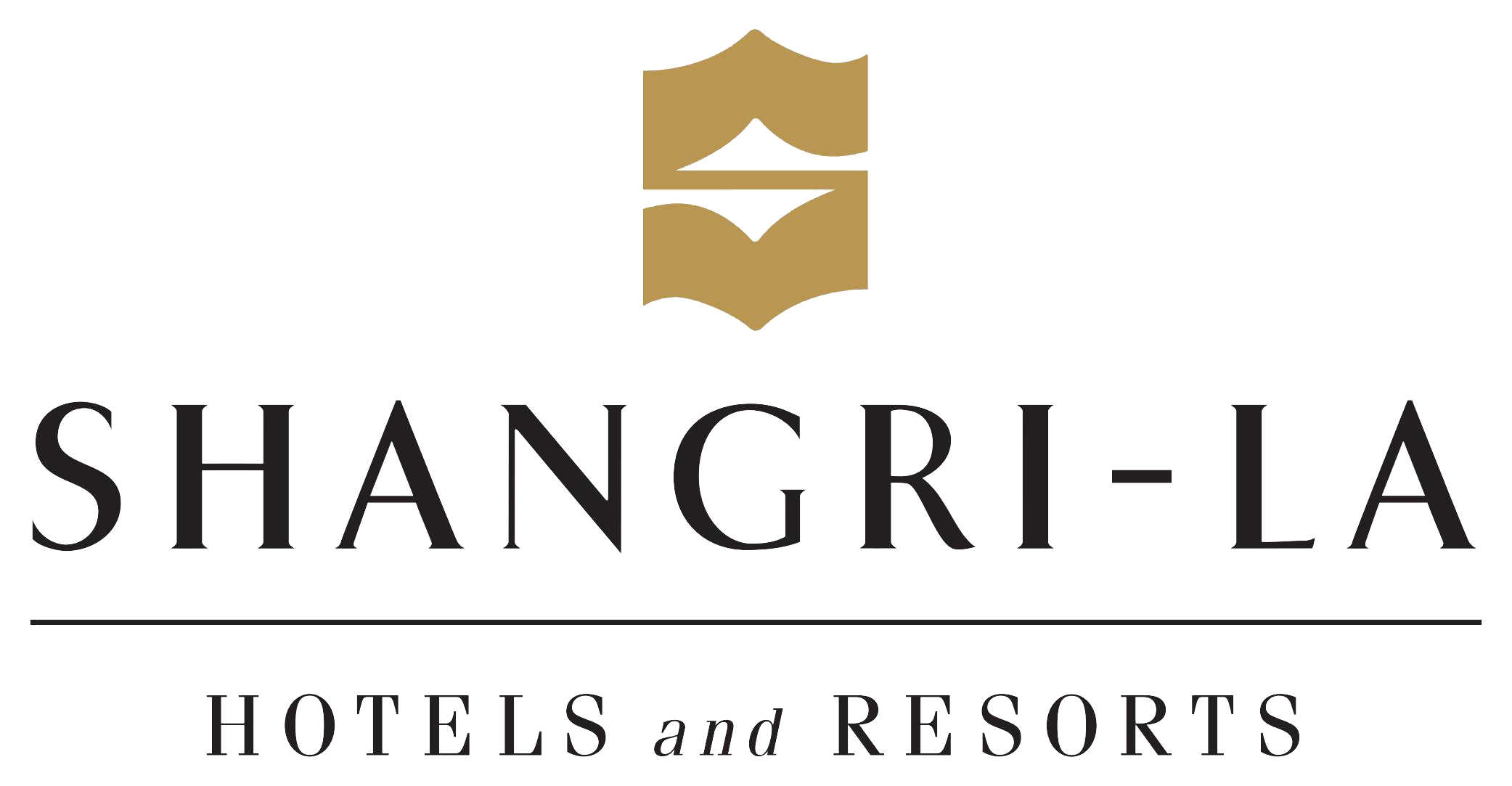 Le Touessrok Resort & Spa, Mauritius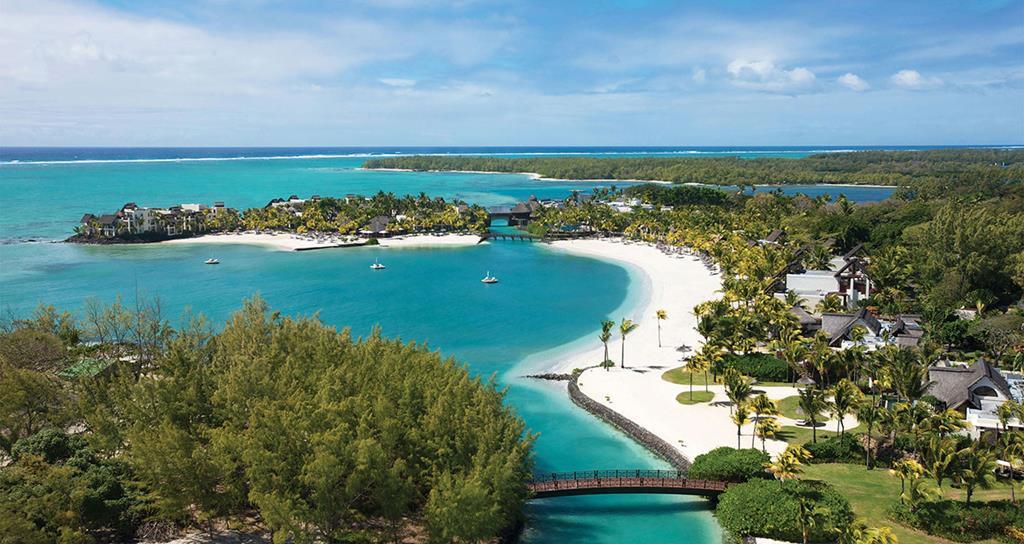 With a quartet of shimmering, vanilla, pillow soft sand beaches, Shangri-La Le Touessrok Resort & Spa boasts restrained and pristine elegance, including a golf resort designed by Bernhard Langer and Mediterranean style villas with mango wood and marble floors. Make a call to your 24-hour butler, order another drink and relax; beach luxury doesn't come more indulgent than this.
Villingili Resort & Spa, Maldives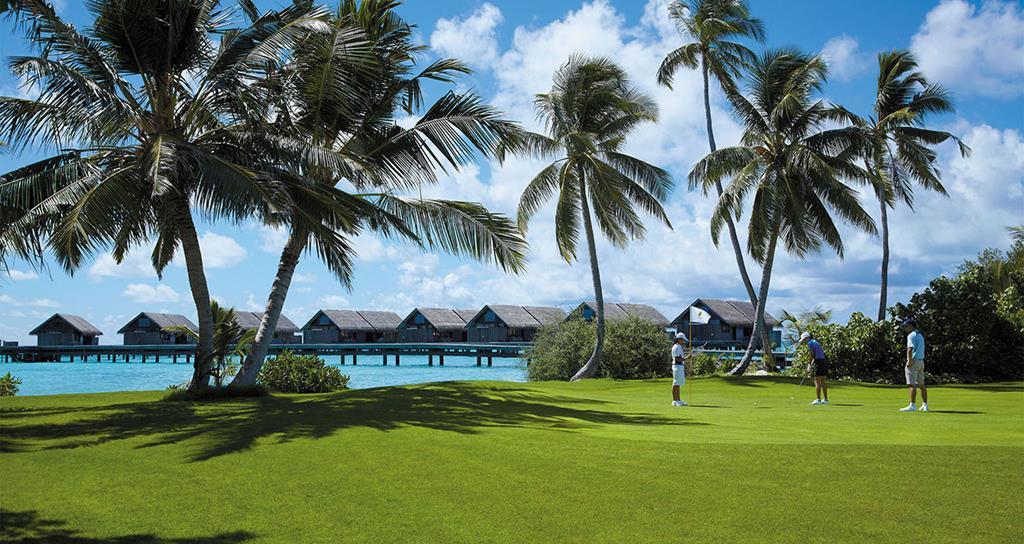 With its own time zone on the most southerly atoll in the Maldives, Shangri-La Villingili Resort & Spa is a place to throw away your wrist watch and mark your days by the passing of the sun. Villas are tucked away in the forest or over the water, the Chi spa delivers sybaritic island-based treatments, the beachfront infinity pool shimmers and there's even the Maldives only nine-hole golf course. Truly, an unforgettable and, literally, timeless escape.
Aru Resort & Spa, Kota Kinabalu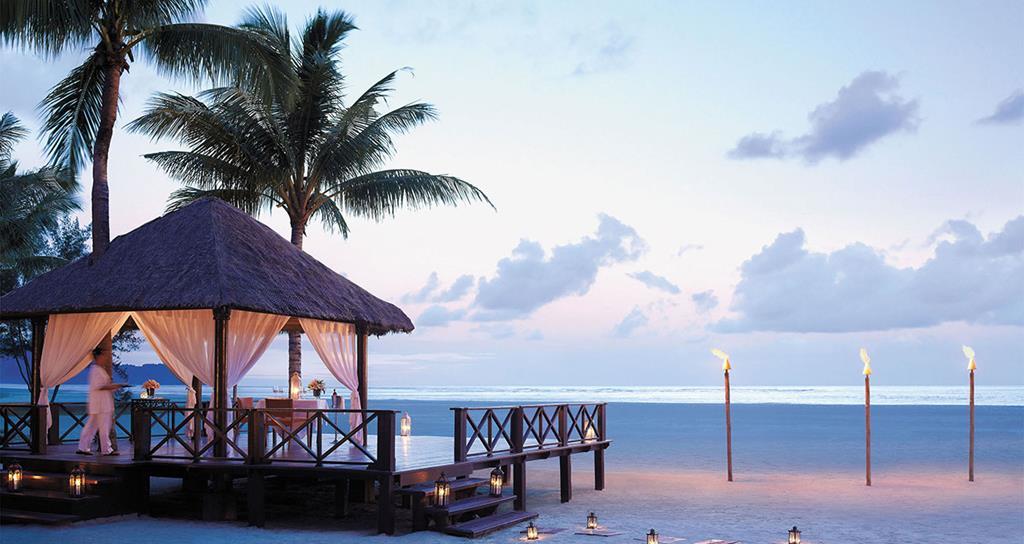 Nestled in the heart of the city right on the waterfront, Shangri-La Tanjung Aru Resort & Spa is alive with the flavours and friendliness unique to Borneo. Rooms are awash in local fabrics and woods whilst the in-house Favola restaurant provides a delightful change of rhythm with its exquisite Italian menu. Add in a gargantuan swimming pool and regular 10-minute boat rides to nearby tropical Goya Island and you have a Malaysian experience both exceptional and inspiring.

Visit the website
Boracay Resort & Spa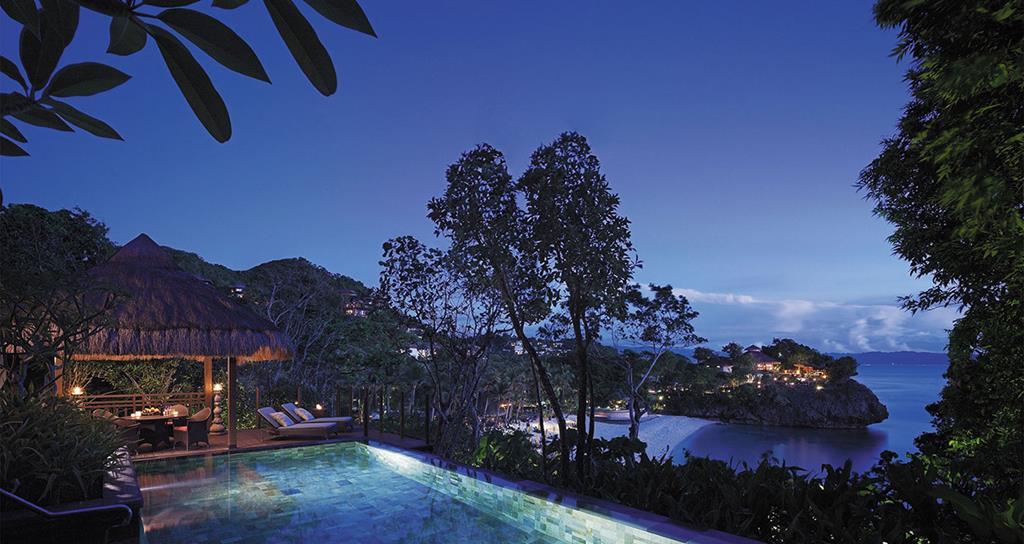 With its own private lagoon amid a paradise of swaying palms and cotton soft sands, Shangri-La Boracay Resort & Spa boasts a location matched only by its styles and flavours. From tree top dining in the superlative Rima restaurant to the infinity pools overlooking the crashing turquoise waves of the ocean to the tree house villas with decking and Jacuzzi, it all adds up to a sublime introduction to this Philippine island paradise.

Visit the website