Emilia On The Road: Roaring Engines And Culinary Arts
Sponsored by

Drive and dine in unforgettable style at the Grand Hotel Majestic "Già Baglioni"
Journey among the legends of the Italian 'Motor Valley', the region which Ferrari, Lamborghini and Ducati call home. Tempting as it may be to immerse yourself in the Venetian style stucco, brocade and Murano-glass chandeliers of the Grand Hotel Majestic, there's the entire beauty of Bologna and Emilia-Romagna to explore. And what better way to do it than behind the wheel of a truly classic car? The Hotel, part of The Leading Hotels of the Word collection, has set aside two special packages for engine enthusiasts. The first is dedicated to Ferrari and offers the thrilling emotion of driving a 430 Challenge accompanied by a tutor in a track competition against your friends. The second brings together the best from Emilia-Romagna: the automobile industry and regional culinary traditions, with a nod to art and culture. Take a Lamborghini or Ducati on a specially curated tour of the landmarks of the region such as the Two Towers and the 15th-century Palazzo Fava, housing some of the greatest Renaissance paintings ever created by Carracci, followed by a gourmet meal. Whatever you choose, you'll never feel closer to the twin glories of this spectacular Italian region where, thanks to the Grand Hotel Majestic, speed and style come together in perfect harmony.
Discover the Hotel
Via dell'Indipendenza 8, 40121 Bologna, Italy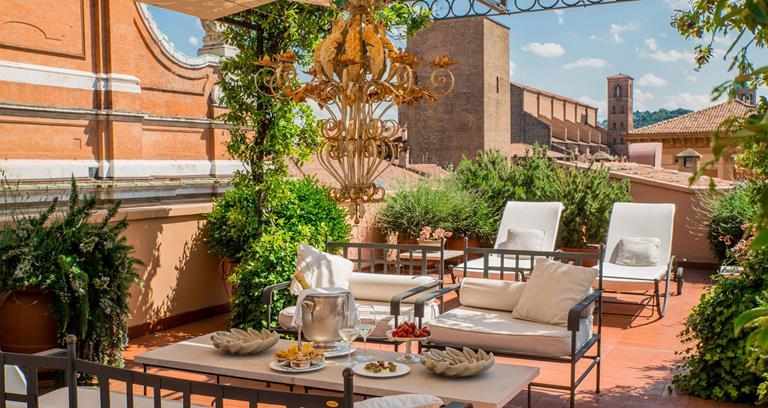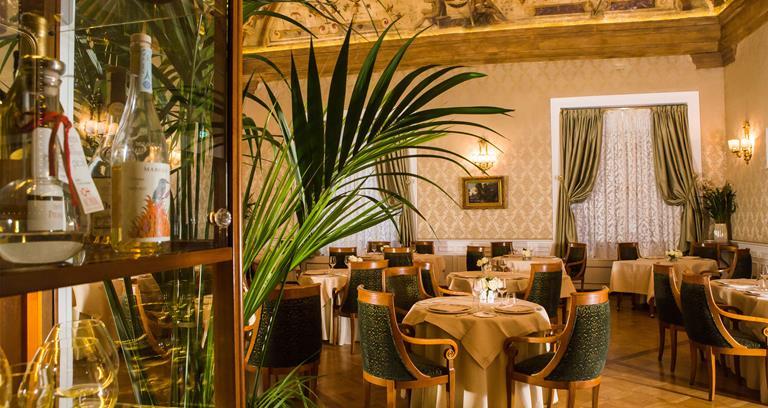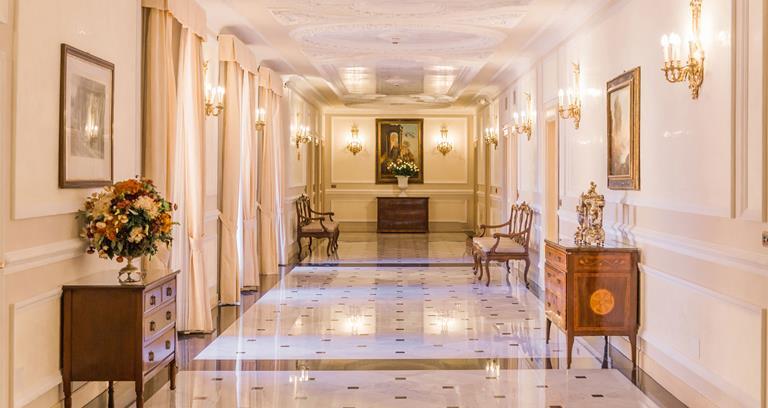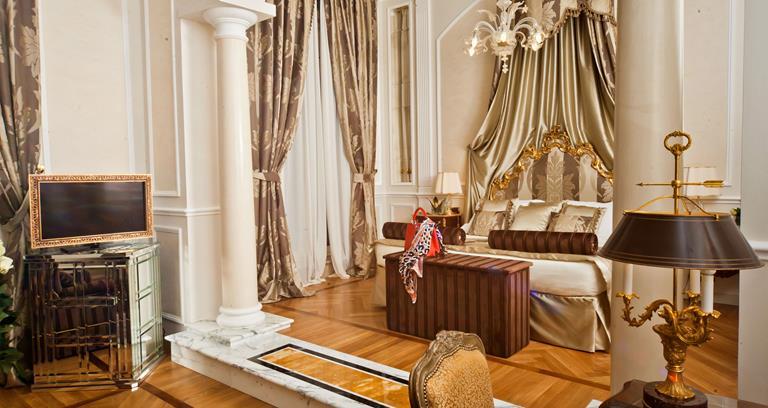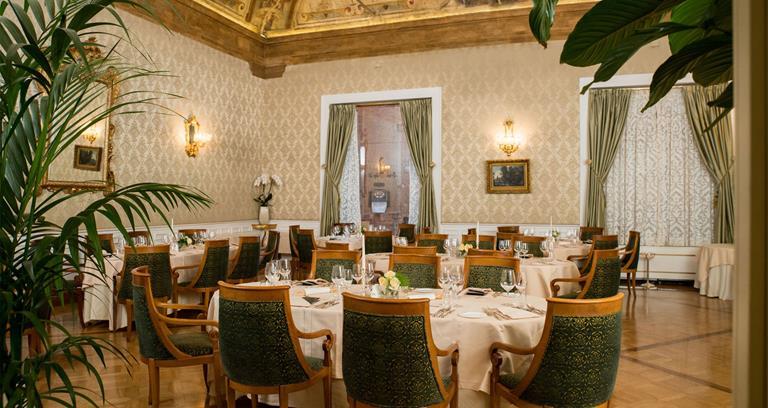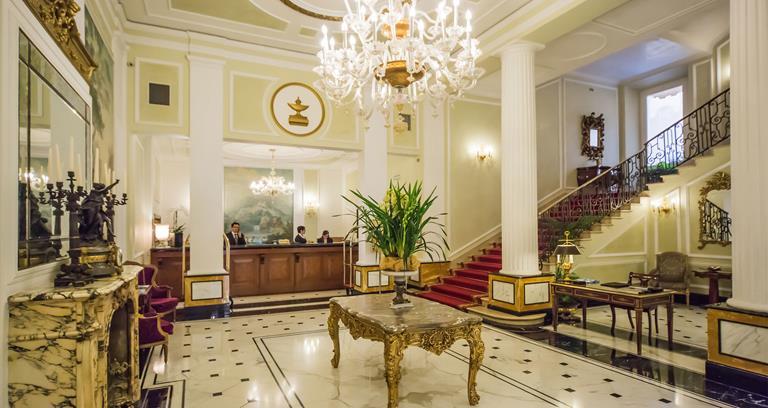 About
From the very first step into this superb five-star luxury hotel, the embrace of Italian history and excellence is pervasive throughout the building. The 109-room hotel was built in a historical Palazzo during the first half of the 18th century. The rooms themselves contain a mix of antique furniture and modern amenities, a perfect blend of classic Italian style, elegance and hospitality.

As the pioneer property in a region renowned for its gastronomy culture, the Grand Hotel Majestic could not pass up on the chance to host a culinary and artistic masterpiece: I Carracci Restaurant with its frescoed ceiling, which is rightly regarded among the most sophisticated and gourmand of Bologna. This is a place where guests may enjoy the traditional recipes of the Emilia region blended with a touch of creative innovation. Excellent food requires a fine wine pairing and the "Enoteca Morandi" with its well stocked cellar provides a wide range of both Italian and foreign fine wines which complement the traditional "rustico" regional menu.

The hotel also has a business and technological centre, with a total of 7 meeting rooms, all enjoying natural light, that accommodate up to 120 people in total. The Camerino d'Europa meeting room is another unique piece, boasting attractive 16th century coffered ceilings.
The Grand Hotel Majestic "Gia Baglioni" is a member of FINE HOTELS & RESORTS.
For more information or to make a booking, please contact your
CENTURION TRAVEL SERVICE.
View location