Four Seasons Hotel Riyadh
Sponsored by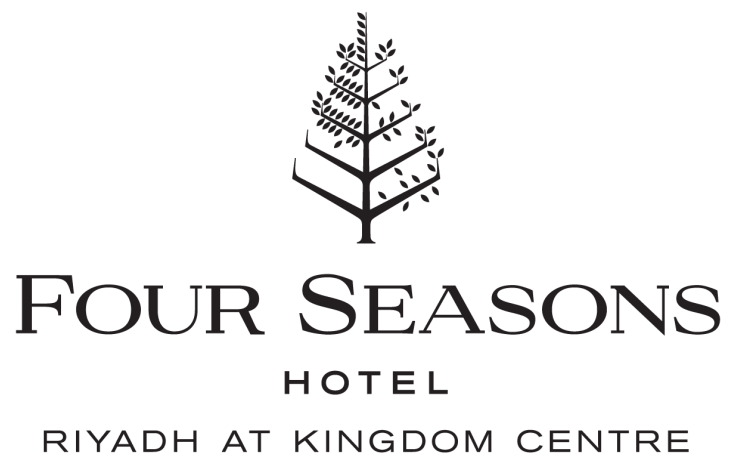 Adventure to the Edge of the World
With entry to this vast, mysterious country now easier than ever thanks to newly relaxed tourist visa rules, Saudi Arabia's magnificent natural wonders have never been closer at hand.
Stay in the Four Seasons Hotel Riyadh, and you're at the beginning of a 'journey to the edge of the world'. With a team of expert Four Seasons guides and drivers as your companions on this adventure, you'll visit the historic oasis of Ad'Diriyah, once the seat of the Saudi royal family and home to a UNESCO World Heritage Site before setting eyes on palaces, forts and mosques some of which date back to the 15th century.
There's plenty of time to explore the colourful market centre of Al Bujairy before travelling to the escarpment known as the 'Edge of the World', where, you'll savour a feast of traditional Saudi dishes created by the Four Seasons culinary team. Gaze at the panoramic vista of Arabian desert and feel a sense of true adventure by experiencing one of the most pristine environments in the Middle East which, for now at least, you can have almost entirely to yourself.
Discover the Hotel
Kingdom Centre, Olaya Street, Riyadh, Kingdom of Saudi Arabia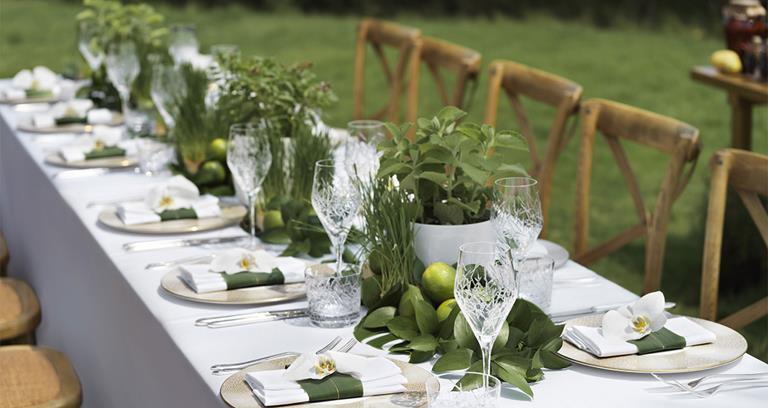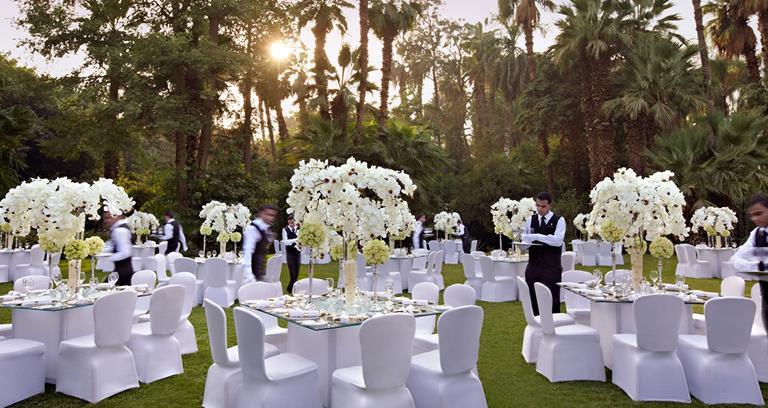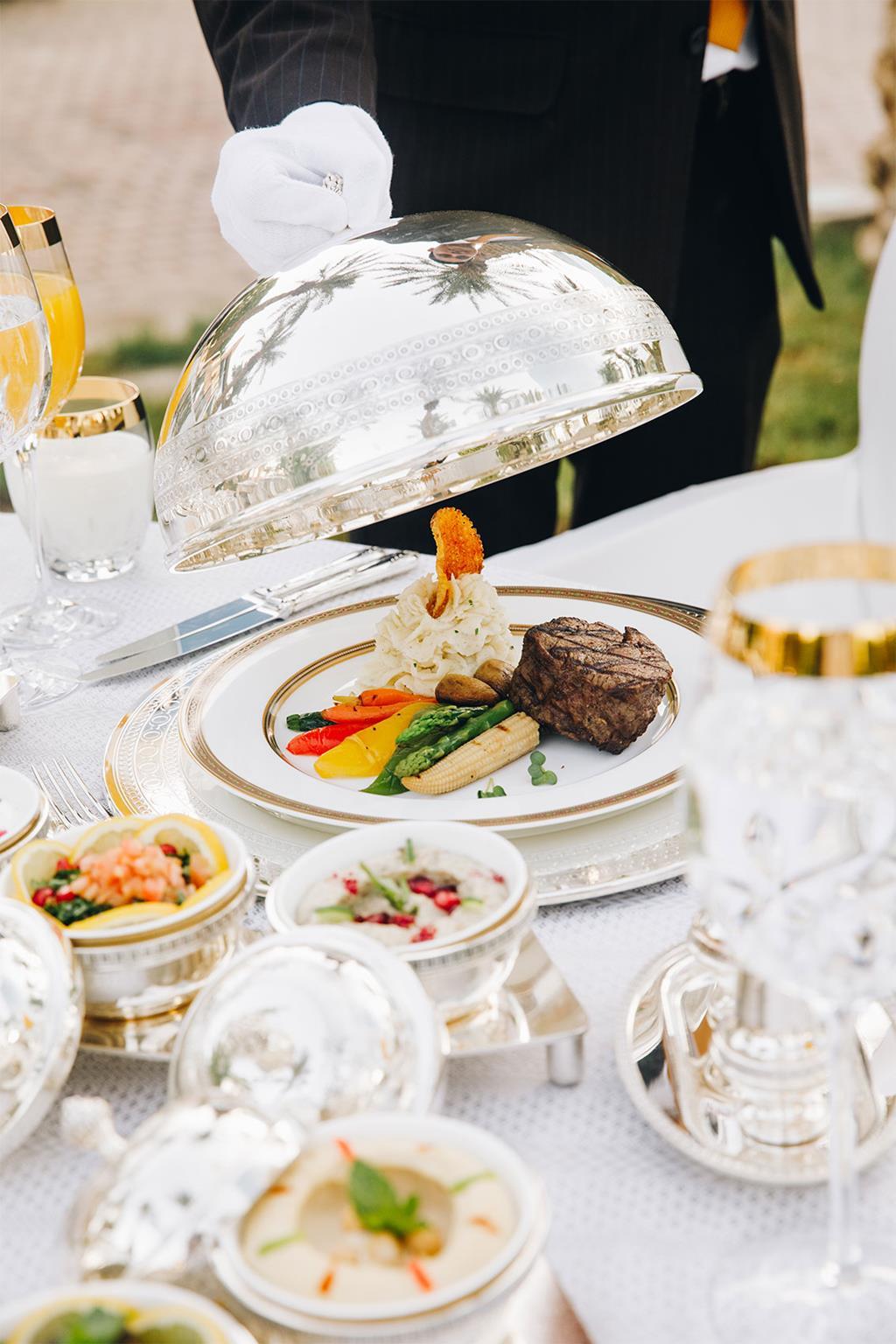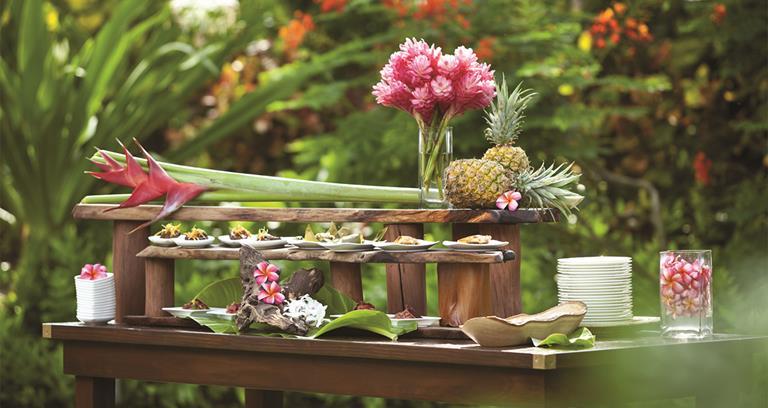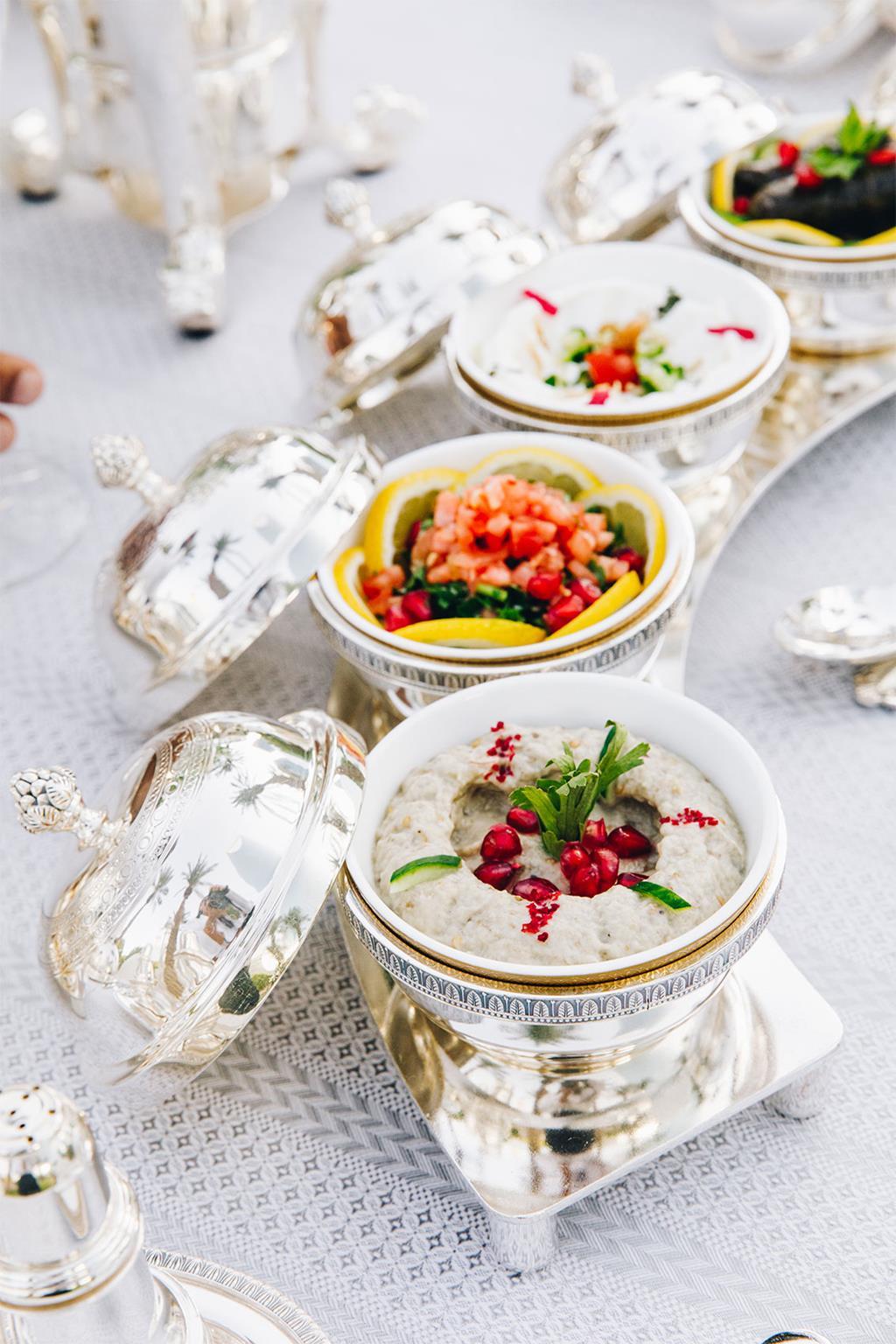 About
When it comes to providing bespoke catering services that exceed the highest of expectations, the culinary team at Four Seasons Hotel Riyadh at Kingdom Centre is renowned for delivering the same impeccable standards as guests would expect at one of its acclaimed restaurants, anywhere in the city. From intimate family gatherings to lavish wedding banquets and premium hospitality events for hundreds of guests, the Four Seasons catering team's anticipatory service and flawless attention to detail ensure that every occasion creates cherished moments to share and memories that last a lifetime.
The talented culinary masters at Four Seasons Hotel Riyadh at Kingdom Centre are committed to crafting the perfect menu for each gathering, and work closely with event organisers to tailor every aspect according to their individual preferences. Following a visit to assess the requirements at the venue, the hotel assigns a chef, culinary assistants and waiting staff to bring every occasion to life.
This dedicated team of experts will assist clients every step of the way; from creating the perfect setting and sourcing the freshest ingredients to preparing and cooking delectable gourmet cuisine, delivering warm and friendly table service, and ensuring the venue is left in pristine condition.
By bringing our kitchen team into diverse locations around Riyadh, we are connecting attendees to the Four Seasons experience beyond the walls of the hotel. Naturally, this extends to the signature impeccable hospitality, which allows organisers to relax and enjoy the moment, comfortable in the knowledge that the needs of their guests will be catered to in true Four Seasons style.
In addition to world-class culinary craftsmanship, the hotel provides a full range of luxurious tableware, silverware, glasses and utensils. Tables, chairs and an array of high-quality linens can also be arranged on request to make each occasion an extra-special one.
Four Seasons Riyadh is a member of FINE HOTELS & RESORTS.

For more information or to make a booking, please contact your
CENTURION TRAVEL SERVICE.
View location