Electric Ambition
A harbinger of what's to come - we take BMW's hybrid supercar for a spin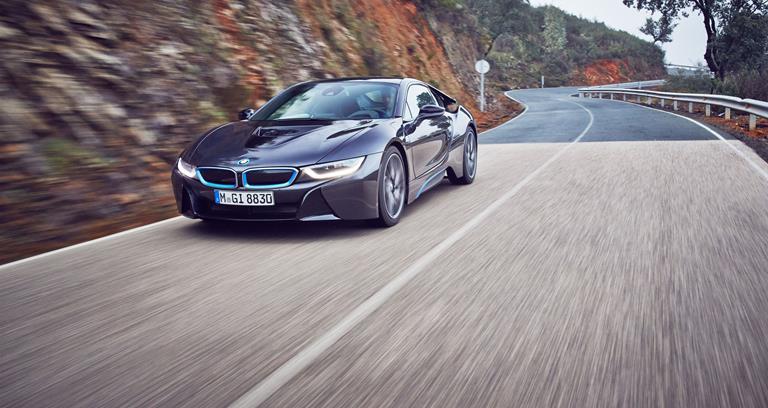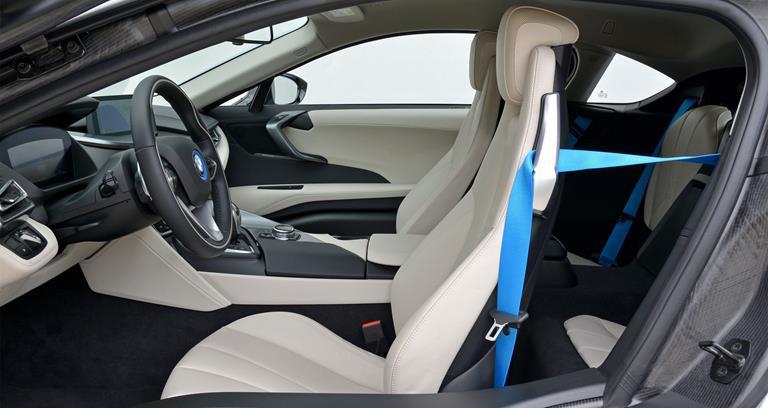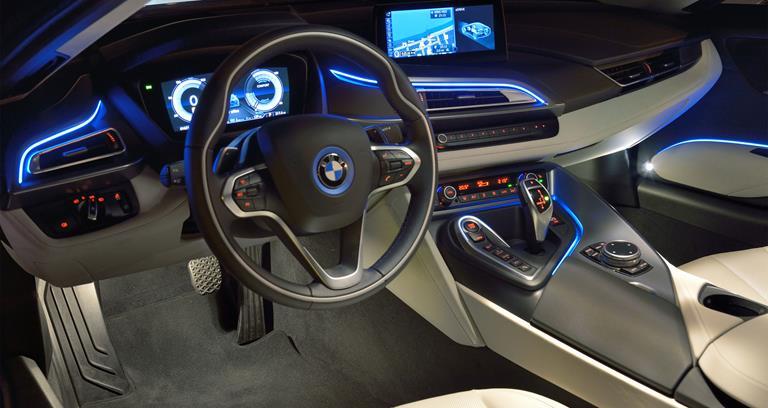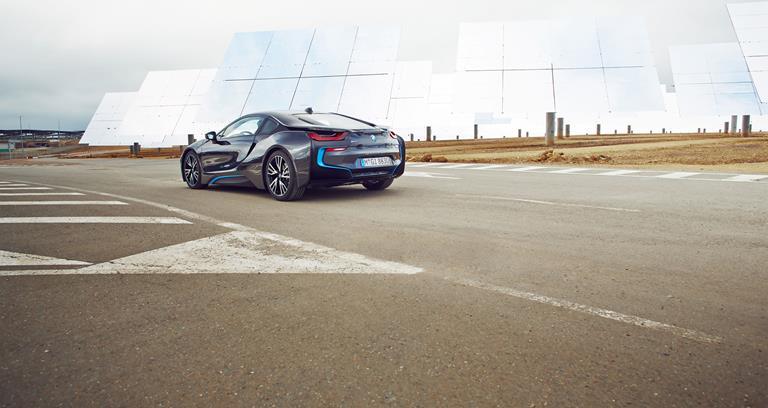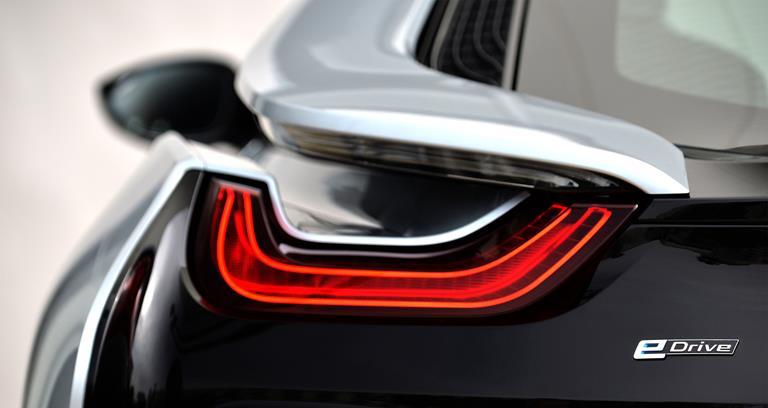 BMW rarely, if ever, puts a foot wrong. Year-on-year the company unveils outrageous profits and the reason is simple: it designs and builds cars that people love to own and drive.
Yet the new sub-brand, i, could well be BMW's biggest gamble yet. In a little under a year, the company has launched two models: the diminutive, all-electric i3 city car (a small petrol engine 'range extender' is available, too) and the car you see here, the trailblazing i8 supercar – both cars built using the most environmentally aware methods available today.
This is uncharted territory, not just for BMW but for the car industry in its entirety. The i8, claims BMW, represents the future of the performance car – and the company has been spending tens of millions of dollars making sure it can steal a march on the competition.
In an i8 you get yourself a veritable science laboratory on wheels, only this isn't unproven technology – it's simply technology that works and that no other car manufacturer is offering to the masses.
BMW calls the i8 a supercar and certainly the basics are there. A twin-turbocharged engine mounted amidships can propel its slender frame to 100km/h from rest in just 4.4 seconds. The looks are akin to that of something found in a Dan Dare serial, and its doors open outward and upwards just like those of a McLaren; it has almost no luggage space whatsoever and, while it does come with two rear seats, an average sized adult would be challenged to comfortably fit in them. It also has a striking body constructed from carbon fibre and composites, making it incredibly light and stiff.
However, there are a number of things about the i8 that would ordinarily deny it supercar status. Supplementing its two Its engine is basically the same 1.5-litre, turbocharged three-cylinder unit as the one Mini fits in the new Cooper. Indeed, this supercar has half the cylinder quota of most BMW 3 Series models. It has skinny tyres, no visible exhaust pipes and, when you start it a wall of silence meets you up to and beyond selecting 'drive' and pulling away. Then, too, consider that it's entirely capable of returning fuel economy to the tune of 2.1-litres per 100 kilometres and, if you only ever use it for shortish commuting to and from the office (say 37 kilometres per day), your tank of fuel would presumably last forever.
The i8's hybrid powertrain is easily the most impressive that we've yet seen, shifts between these different power sources is hugely impressive. In essence, the tiny engine is supplemented by two electric motors, which come on stream as and when the car's on-board computers decide they're required, working in conjunction according the drive mode you personally select.
The way the i8 shifts between these different power sources is hugely impressive. There's nothing jarring or uncouth about it; rather it seamlessly goes about its business maximising either efficiency or performance, depending on your driving mode selection.
Our first experience with the i8 took place in Malibu, where a car only turns heads if it's truly stunning and the i8 proves to be a massive draw to people surrounded by the great and the good. The elderly stare and point, joggers collide with lampposts and a thousand smartphones are raised in its direction to capture the moment of its passing for posterity. Only supercars can do this.
Getting into the i8 isn't a particularly glamorous affair. With the doors swung up (do allow plenty of room for this, as they need 552 millimetres of space to open outward and upwards) you enter posterior first. Once your bottom is in place, you bring your legs up and over the wide sills, and you're good to go. It takes a couple of tries to perfect, but truly is the only way without ending up on the chiropractor's bench.
Pull down the door and you're surrounded by a beautifully appointed interior where cool blue light bathes the interior surfaces; slightly reminiscent of the 8 Series, but much cleaner in design. An analogue power indicator within the driver's main instrument binnacle displays electric power inputs and outputs, as well as showing what's left in reserve.
Silent electric propulsion soon gives way to a pleasing rush as the air passes over the cabin. Sink the throttle and there's an uninterrupted burst of acceleration as the i8 gains speed at an alarming rate, with the engine joining in whenever you're in danger of flattening the batteries. And that engine, despite its specification, sounds utterly terrific – gruff and raucous, like a proper sports car should. This sound is channeled into the cabin via the car's speakers, but while the soundtrack is contrived, what could never be faked is the way that this car moves when you keep the throttle nailed. Its performance is – ahem – electrifying.
Unstoppable torque, a hallmark of electric motors at work, thrusts the car with tremendous force, with or without the engine. It's incredibly quick, especially on the canyon switchbacks, and feels boundless in its energy.
It's not all perfect, though, and the i8's handling prowess isn't quite the match for a 911 or R8 that we were hoping for. But it's tantalisingly close and we don't doubt for a second that BMW is listening and planning for its next generation. If the i8 right now is anything to go by, this path could completely change the supercar forever.