Stormbreaker
A first glimpse at Theodoros Fotiadis' latest nautical creation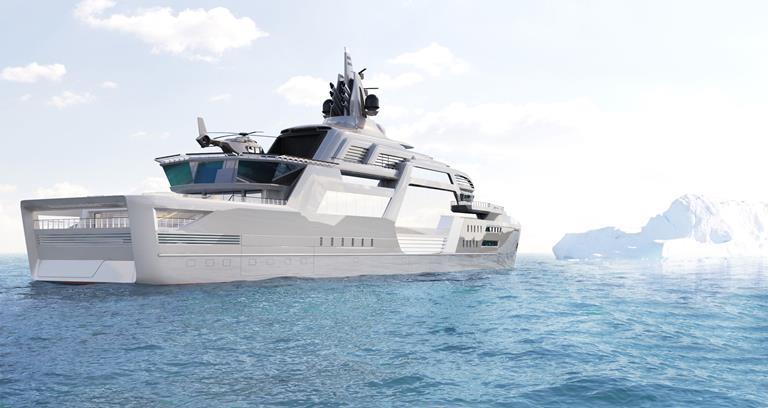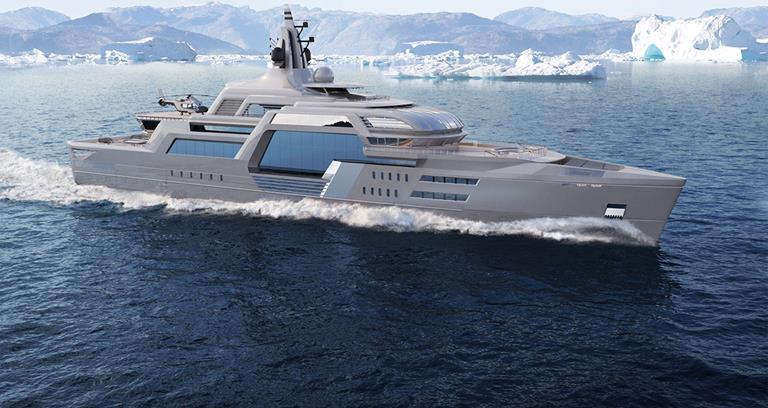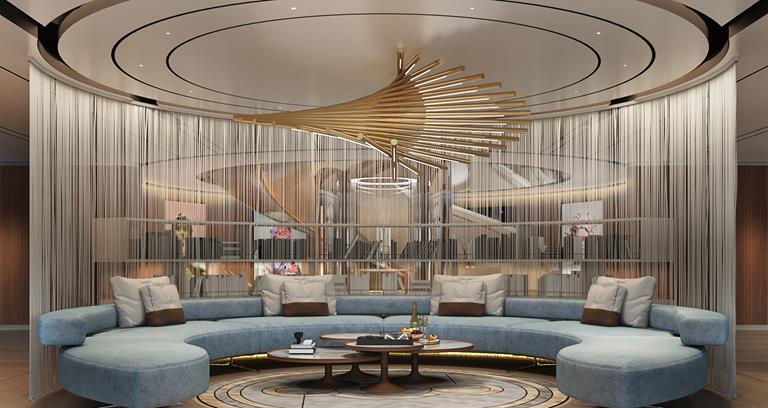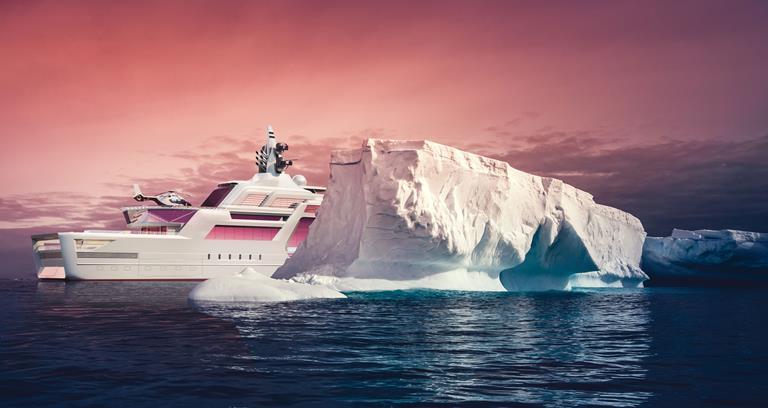 The first glimpses of the next generation of tech-focused yachts have arrived, and it's the Theodoros Fotiadis-designed Stormbreaker.
It's a trailblazing concept developed by the acclaimed Berlin-based yacht designer, who says the vessel is specially crafted for the person who "when they see the storm, [wants] to go into it."
With a powerful and muscular-esque exterior with razor sharp lines, Stormbreaker features, what looks to be, a curve-free design, strong silver hull and three levels of absolute splendour, as additional highlights are rumoured to include a garage to house smaller boats or a submarine, a beach club, spa, gym, pool, library, helicopter hangar and even a cigar lounge.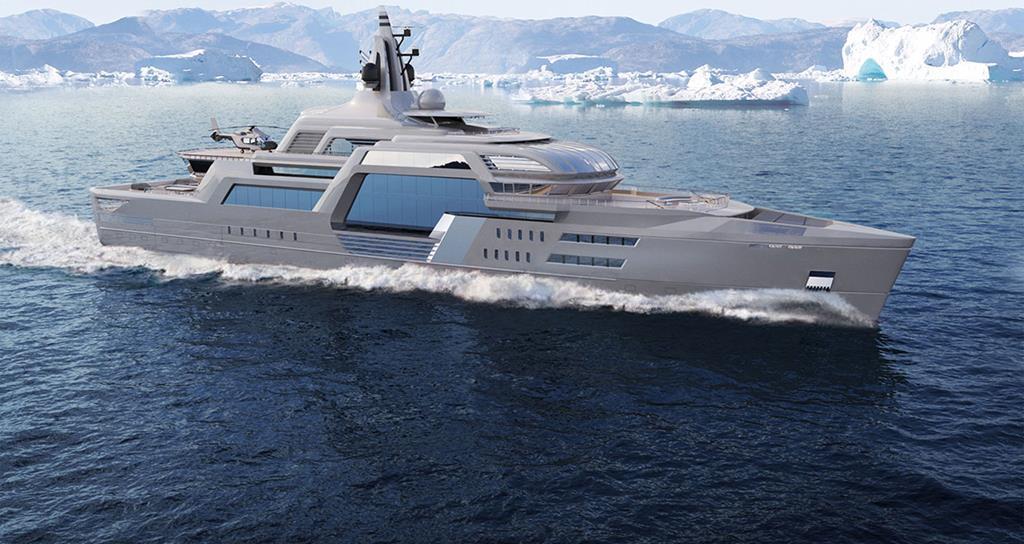 The real stroke of genius in Fotiadis' design is without doubt the structural open-plan glass atrium at the centre of the ship, which floods the vessel with natural light and expansive views of the surrounding landscapes.
Jim Evans, founder of SuperYachtsMonaco, is already championing the ship as the next level of go-anywhere explorer.
"The concept incorporates all the elements that thrill- and solace-seeking clients look for, a tough exterior, attention-grabbing design, a bottomless toy chest, efficient propulsion, long-range capability and the highest level of connectivity."
Stormbreaker is ready to build at 90m or 1115m and is powered by diesel-electric engine. The ship is also primed to cruise in all climates, from balmy Polynesian Islands all the way through the Arctic's Northwest Passage.